1200Mbps Dual Band 2.4/5.8Ghz Wireless USB Wi-Fi Adapter
USB Wireless Network Card
AC1200 High Gain Wi-Fi USB 3.0 Adapter
Easy install. Just plug and play for Windows10. Come with a CD disk driver.
Wireless-AC USB 3.0 adapter is 3 times faster than wireless N speeds. Upgrade Your Device Faster Speed and Longer Range. 1200Mbps Dual Band Wireless Network Adapter with High Gain USB WIFI Antenna; 5GHz Wireless Speed 866M, 2.4GHz 300M.
The USB 3.0 WiFi transfers data up to 10X faster than USB 2.0 and is also backward compatible with USB 2.0. The wireless adapter enabled your laptop desktop Macbook computer to take advantage of the 2.4/5G network. Screaming fast! No need for LAN Cable anymore.
This wireless network adapter works range as far as 50′, or even through a wall, it still can get a strong 2.4G/5G Wi-Fi signal.
USB 3.0 Compatible with Windows 10/8/7/Vista/XP/2000, Mac Os X 10.4-10.12.1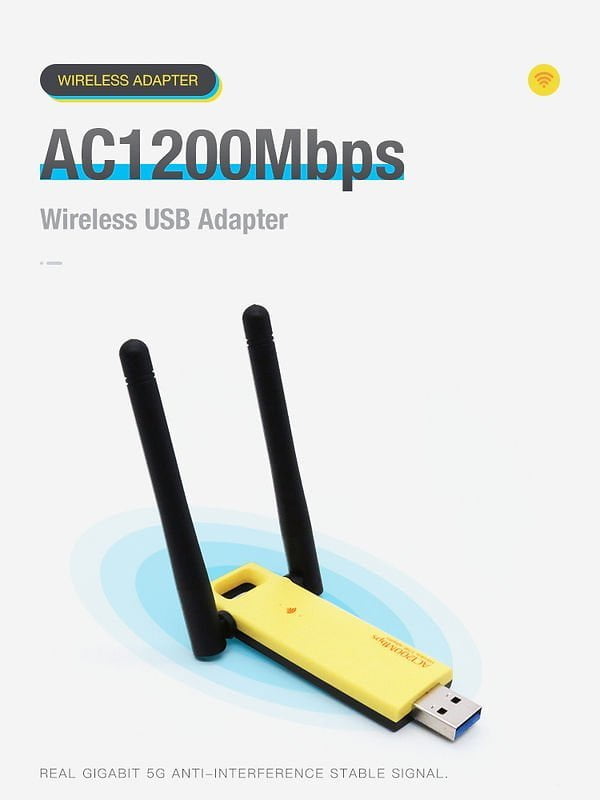 AC is optimized for the 5GHz frequency which is faster because it's a wider band with fewer users and therefore significantly less interference, so you enjoy better quality Wi-Fi. AC means you can stream movies without waiting and never miss the shot in your favorite online game.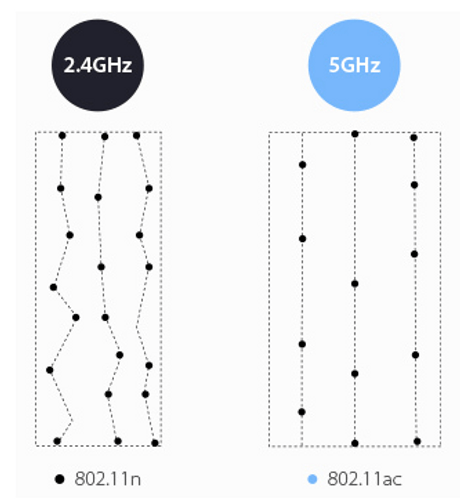 802.11ac introduces a smart technology called beamforming, which concentrates the Wi-Fi signal towards your Wi-Fi devices, focusing the data transmission to where you need it the most. Superior Wi-Fi bandwidth utilization increases Wi-Fi range, delivering highly targeted and efficient Wi-Fi connections.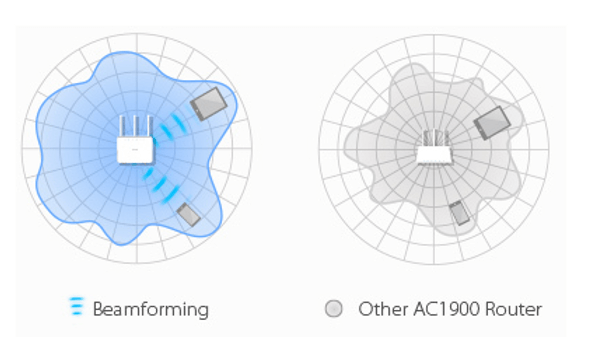 Catch-up TV, online gaming, music, and film streaming services are firmly cemented in daily life. A smart TV isn't smart if it's constantly buffering, gaming online is no fun if you keep losing the signal and a tablet without Wi-Fi is little more than a paperweight.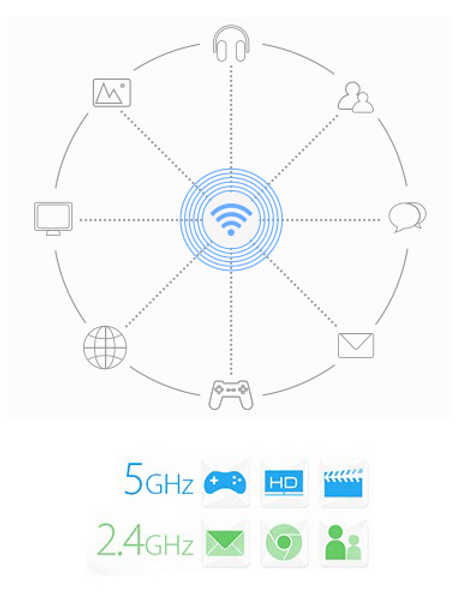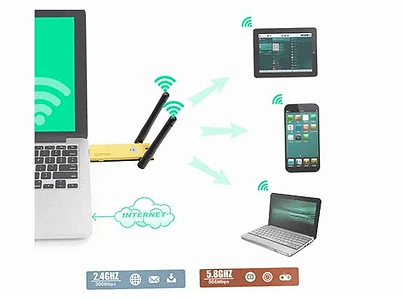 Realtek RTL8812au Chipset
Supports 802.11a/b/g/n/ac standard
Maximum speed up to 5GHz 867Mbps or 2.4GHz 300Mbps
Dual-band connections for lag-free HD video streaming or gaming
Super speed USB 3.0 port – up to 10x faster than USB 1.0
Easy wireless security encryption at a push of the WPS button
Supports Windows 10/ 8.1/8/7/XP 32/64bit, Mac OS X 10.10 or later