General Questions About Dusun IoT
Please try to flash the gateway's firmware with uboot method.
The gateway's app can be opened by pressing the button on it for 4-8s or pressing it one time. Then you can connect to this WiFi using pc with a password last 8 bits of the mac address of the gateway, then log in with 192.168.66.1
Please check the WiFi SSID and key first and confirm there's an extra space in the sections.
Our beacon uses an nrf52832 chip, which supports Google Eddystone TLM. Besides, our beacon can meet customers' secondary development needs.
Our offline speech recognition module can meet your needs, please confirm the following information:
Wakeup words and command words
Use the environment
Estimated annual purchases
Below is a picture of the BLE beacon configuration. You can filter by UUID or BLE data type, MAC address, etc.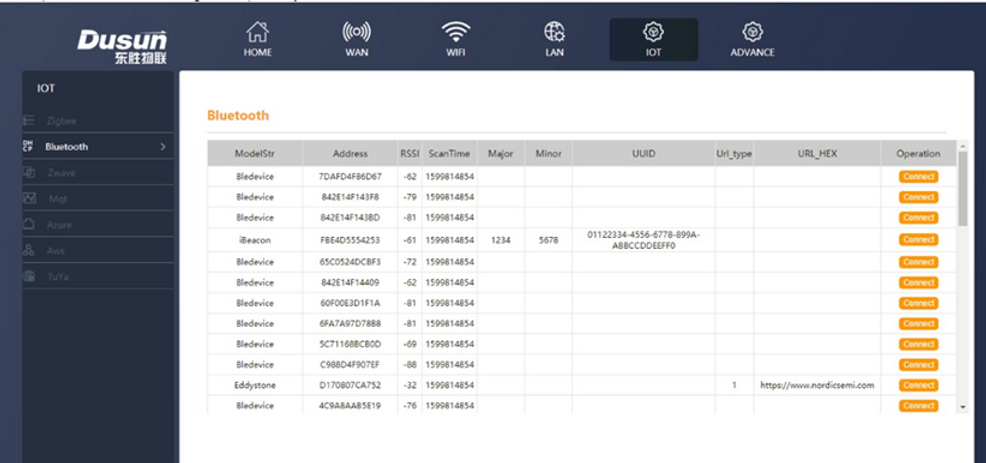 Yes. And under optimizing 180º now.