Dusun's Zigbee cloud modules enable secure, reliable connectivity in smart buildings, smart homes, household applications, baby monitor and health care. They are embedded with protocol functions that enabling users to customize their products by using these software examples.
Overview
DSM-030 is a Wi-Fi module for IoT applications. This device support 1/2/5.5/11/6/9/12/18/24/36/48/54 Mbps and MCS0~7 of transmitting speed. The antenna is on board PCB Antenna with 2.0dBi gain.
This Wi-Fi module is an IEEE 802.11b/g/n Wireless LAN module. It allows this module to connect to a wireless network and be operated. In addition, its standard compliance ensures that it can communicate with any 802.11b/g and 802.11n(at HT20) network.
This module can be built in a series of different Wi-Fi IoT product firmware and can realize product design without development. This can greatly reduce the product development cycle and quickly go to market. And can provide MQTT documents for free, and quickly connect to public cloud platforms or private platforms.
Specifications
Specifications

DSM -030

Basic RF Features
Frequency Band
2.400–2.480 GHz
Wireless Protocol Standard
Zigbee 3.0
Antenna Type
PCB antenna
Date Rate
RF 250 Kbps
Transmit Power
+19.5dBm
Receiver Sensitivity (1% PER)
-103dBm
Operate Range
Up to 500m(~2000ft)
Features
Serial Data Interface
UART, GPIO, PWM
Configuration Method
API, OTA
Operate temperature
-20~85°C
Dimensions (L*W*H)
16±0.35 mm (W)×24 ±0.35 mm (L) ×3.4±0.15 mm (H)
Power parameters
Power input
1.8~3.8VDC
Low-level input voltage
-0.3V~VDD*0.25
High-level input voltage
VDD*0.75~3.6V
Low-level output voltage
<VDD*0.1
High-level output voltage
>VDD*0.8
Certification
Yes
Yes
Yes
Yes
Product Size: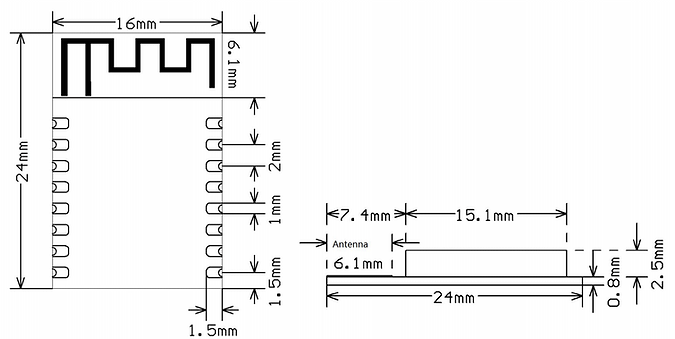 Reference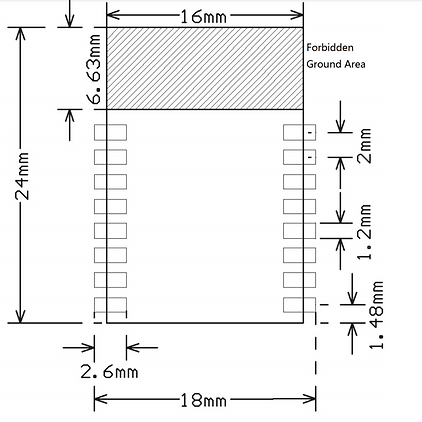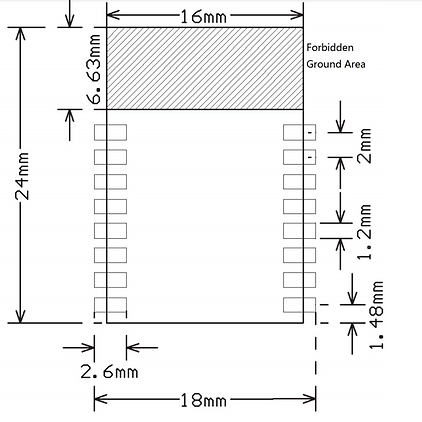 Pin definition: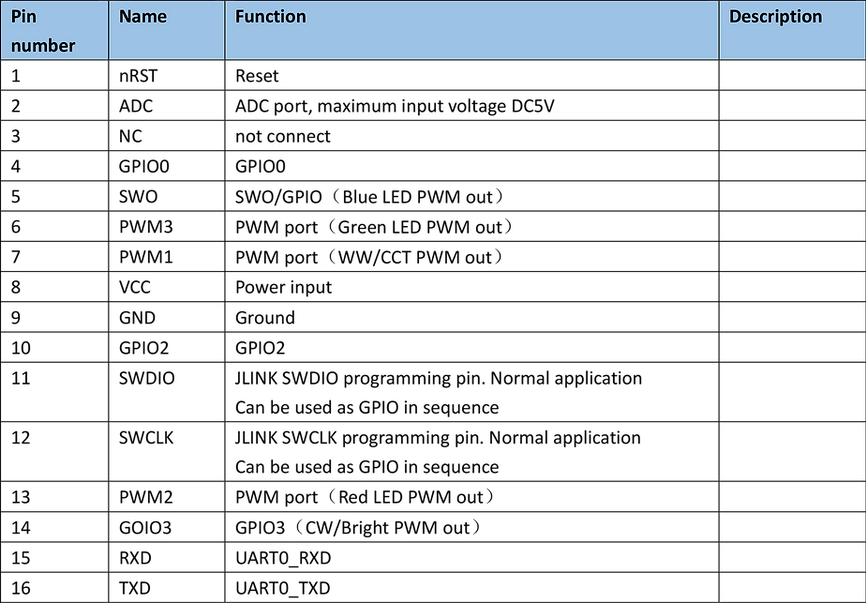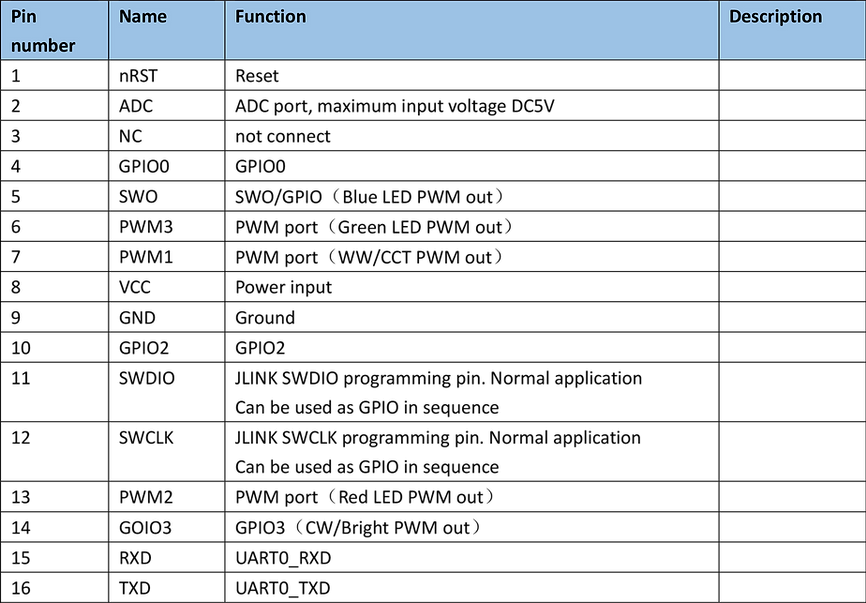 | Module | Reel | Static-free aluminum foil bag | Carton |
| --- | --- | --- | --- |
| | | | |
| Part | Name | Description |
| --- | --- | --- |
| | | The pins of the module can be transferred one to one, suitable for socket use |
| | | The pins of the module can be transferred one to one, suitable for in line use |
Zigbee IoT device that built-in Zigbee cloud module supports OTA function through Cloud.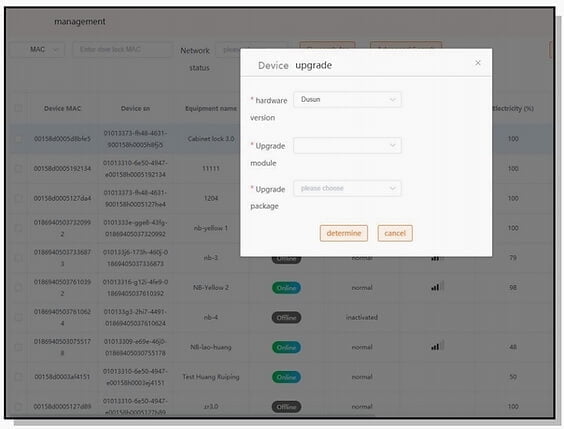 Built-in stable firmware for various IoT products.
| Product Name | Wireless Devices | Firmware version |
| --- | --- | --- |
| DSM-040-1 | Temperature &humidity sensor | DSM-040_T&H sensor.bin |
| DSM-040-2 | Door/window sensor | DSM-040_Door.bin |
| DSM-040-3 | PIR | DSM-040_PIR.bin |
| DSM-040-4 | Leakage | DSM-040_Leakage.bin |
| DSM-040-5 | Plug | DSM-040-Plug.bin |
| DSM-040-6 | Mesh | DSM-040-Switch.bin |
| DSM-040-7 | Smoke | DSM-040-Smoke.bin |
| DSM-040-8 | Emergency button | DSM-040-SOS button.bin |
It can provide the free MQTT protocol for connect to the customer platform. Customers can easily deploy the entire system and view the status and data of the end device any time.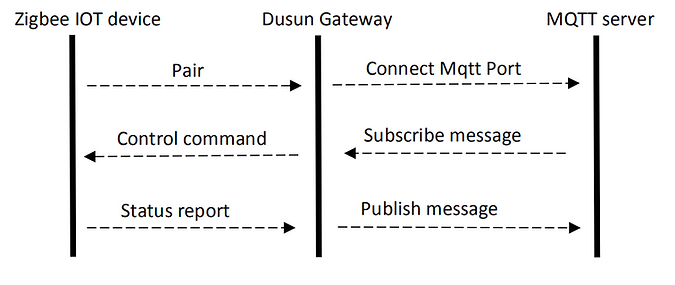 | API | Document |
| --- | --- |
| Temperature &humidity sensor | MQTT API for Temperature &humidity sensor |
| Door/window sensor | MQTT API for Door/window sensor |
| PIR | MQTT API for PIR |
| Leakage | MQTT API for Leakage |
| Plug | MQTT API for Plug |
| Switch | MQTT API for Switch |
| Smoke | MQTT API for Smoke |
| Emergency button | MQTT API for SOS button |
Apply For The Wi-Fi Cloud Module Documents