Instruction of PIR Motion Sensor
PIR Motion Sensor | Wireless ZigBee PIR Motion Sensor with Powerful Functions
The human motion sensor could detect the movement of person and pet. Low power, tool-free installation, ready to use.
*This need to connect with a smart gateway to do a smart operation.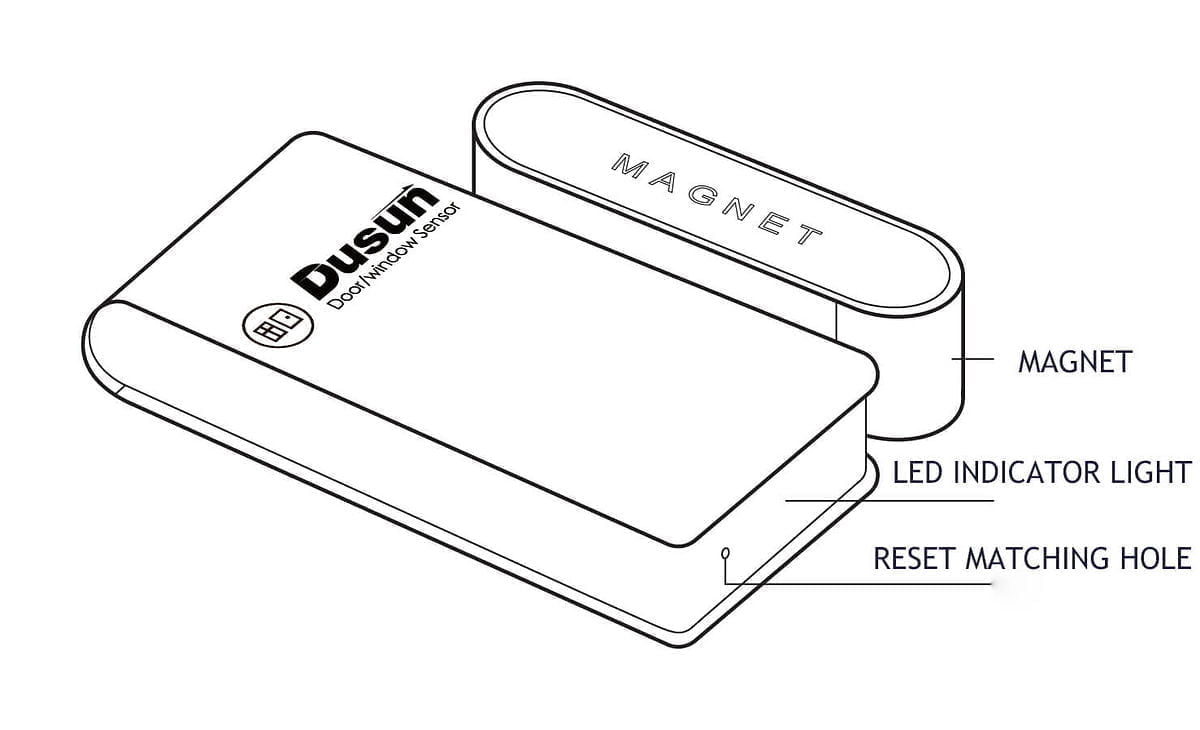 2. Device Accesses Network
Power on the gateway, open the Tuya app, select Zigbee gateway to connect with, click Add Sub-Device on the device page, follow the APP prompt steps until the APP prompts to add device successfully.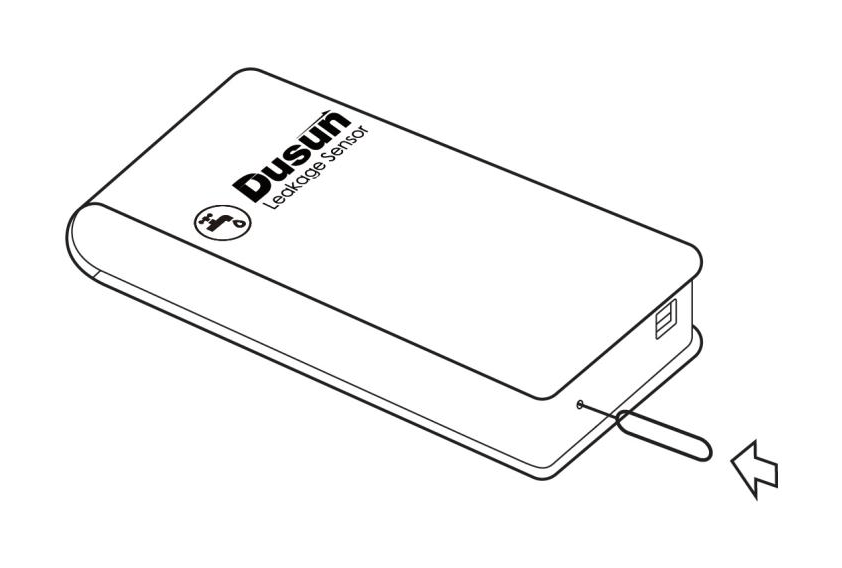 3. Device Pairing Operation
The unpaired device, poke the paired hole with a pin, the indicator light flashes, and the device enters the pairing state, which means the device has been successfully paired.

After pairing, press paired hole for 8 seconds, and the device releases the current pairing relationship and re-enters the pairing state.
*If the device fails to pair, please move the sensor closer to the gateway and try again.
Please keep the matching button battery installed and the back double-sided tape is torn off. Then stick device to the required installation position.
When installing, align the main body and the magnet as much as possible, and paste them in the required opening and closing area respectively. (It is recommended that the sensor body be mounted on the fixing surface of the opening and closing area, the magnet is installed on the movable surface of the opening and closing area, and the installation clearance is less than 22mm when the door and window are closed.)
* Please avoid falling the device when installing, it's easy to damage the sensor in this way.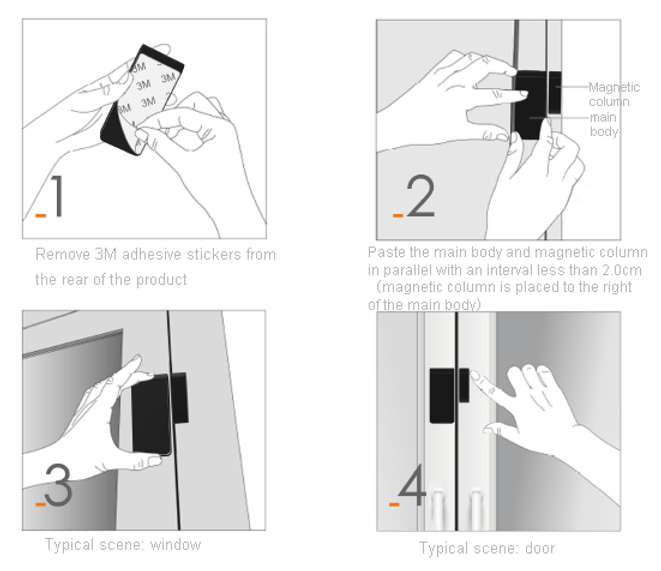 Battery Type: CR2032
Wireless connection:zigbee
Working Temperature:-5℃~+65℃
Working Humidity:5%~95% (No ice and dew)
Download for the document