This document would show you the way to connect the Dusun gateway to Microsoft Azure cloud platform, the basic steps are shown below.
1. Confirm the firmware version in.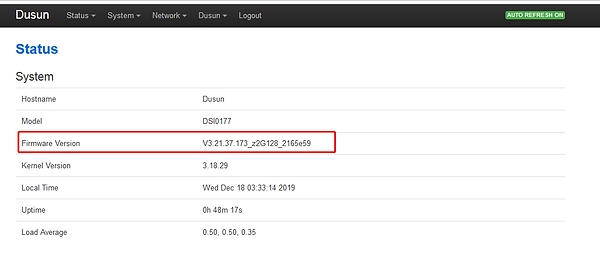 2. Generate a connect string, you can get the connect string in the following two ways.
a) Use Device Explore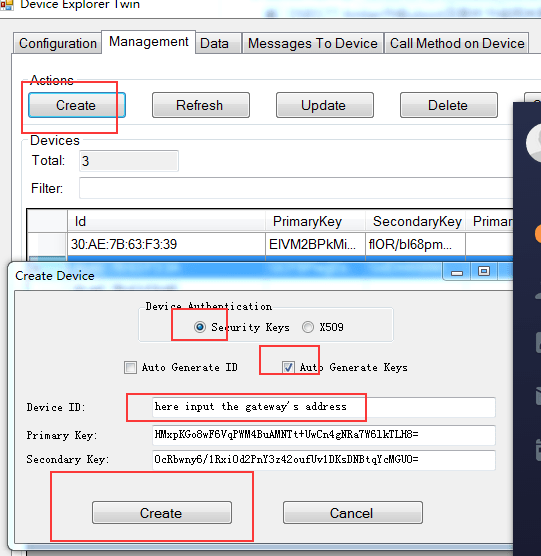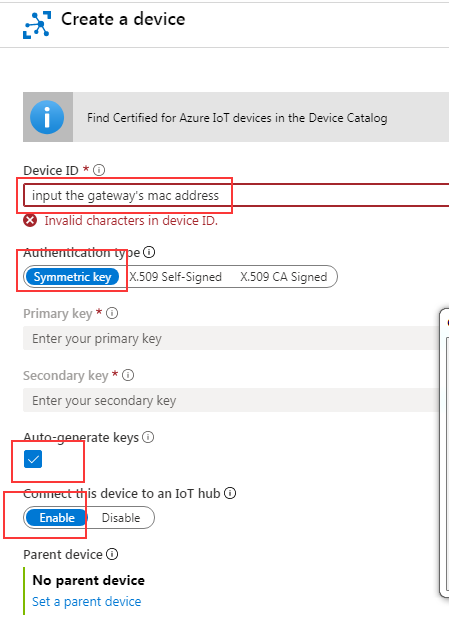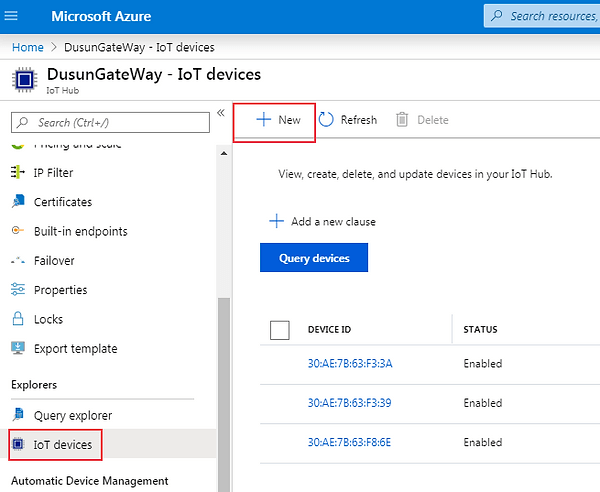 3. Set Microsoft's connect string.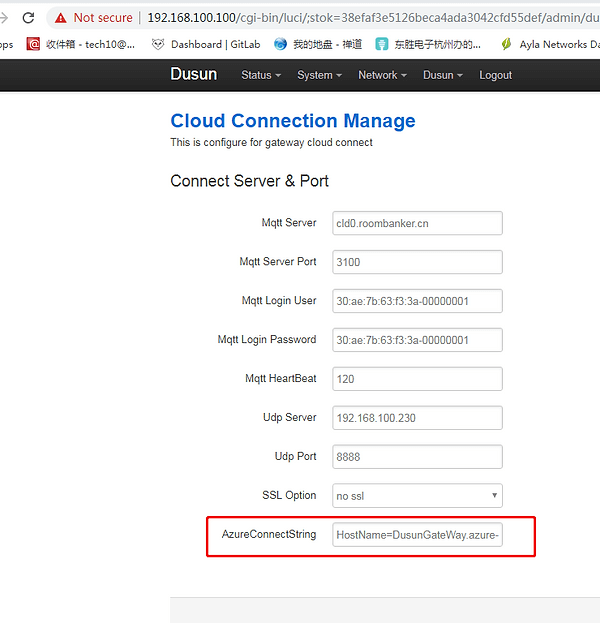 Then click the apply take effect, after refreshing, you can see that the device is connected: