Water Leakage Sensor | Wireless ZigBee Water Leakage Sensor with Powerful Functions
1. Product Description
The Dusun water leakage sensor utilizes the conductivity of the water to cause the two probes to form a pathway that alerts. Low power, tool-free installation, ready to use.
*This product needs to connect to the gateway for intelligent operation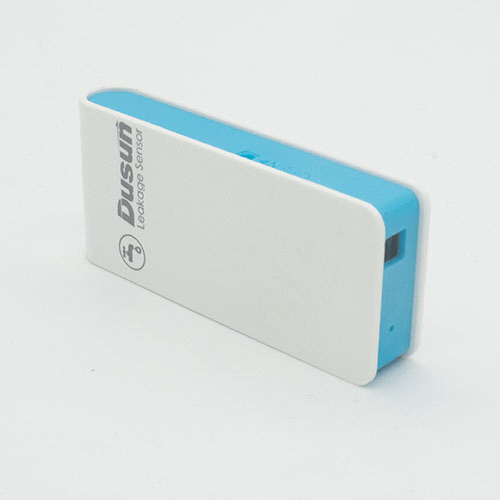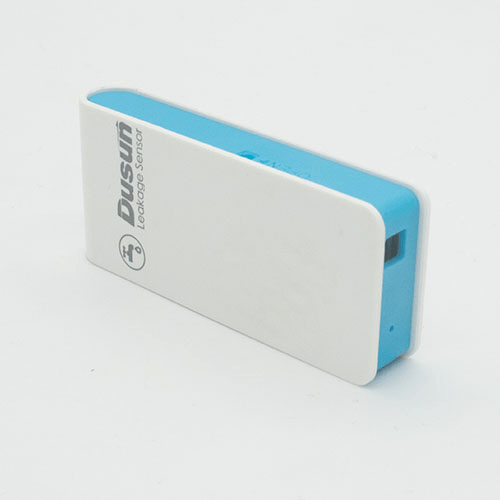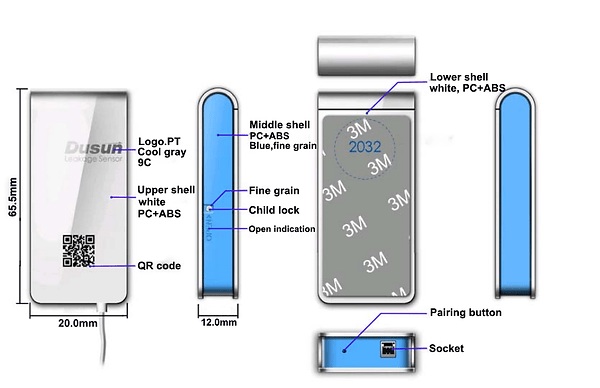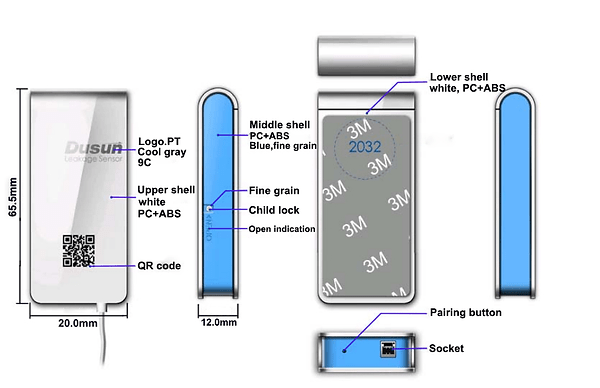 2. Sensor Connect the Network
Power on the gateway, open the Tuya app, select the gateway to connect to, click Add Sub-Device on the device page, follow the APP prompts until the APP prompts to add successfully.
​
Device pairing operation: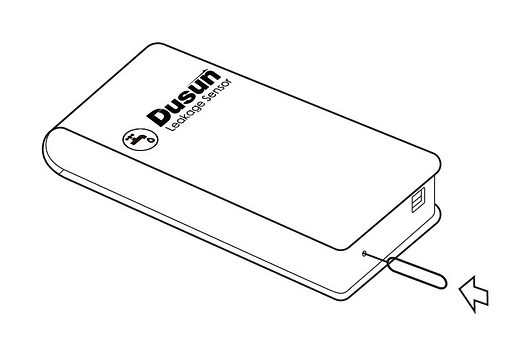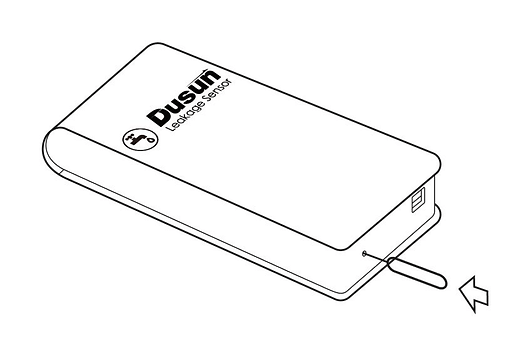 The unpaired device, poke the paired hole, the indicator light flashes, and the device enters the pairing state
The device that has been successfully paired, the long stamp is paired with the hole for 8s, and the device releases the current pairing relationship and re-enters the pairing state.
*If the addition fails, please move the sensor closer to the gateway and try again.
3. Device Installation
For the first time, use the matching button battery, tear off the double-sided adhesive on the back, and stick the product to the required installation position, such as kitchen and bathroom;
Mount the probe to the position where the water level needs to be tested with screws or 3M double-sided tape.
​
* Please avoid falling when installing, it is easy to damage the sensor body
4. Basic Parameters
Battery model: CR2032
Wireless connection: zigbee
Working temperature: -10 °C ~ +55 °C
Working humidity: 5%~95% (no icing, condensation)