Smart metering gives smart apartment owners a way to track how much energy they use so they can adjust their usage to reduce spending if necessary. Working together, smart meters and smart gateways can realize functions such as remote on/off and smart meter reading and smart payment, so that electricity safety can be monitored remotely and convenience to smart apartment management in increased by reducing management cost, improve operational control and enhance support for new smart apartment management services. This article provides a set of home automation solutions based on smart metering gateway for smart apartment managers.
What is a smart meter and how it works?
Similar to conventional electricity metres, smart meters measure and log data on energy consumption. Smart meters, on the other hand, are unique since they are digital devices that connect remotely with your utility. It sends your usage information to your utility every 15 minutes to an hour, and there's no need for a metre reader.
A smart meter can promptly alert the utility provider when there is a power outage in your neighbourhood, in addition to reporting on energy usage in your flat. It can swiftly dispatch repair teams to address issues and fast restore electricity.
Smart meters employ an IoT gateway to directly communicate utility usage data (such as water, gas, or electricity use) with your utility provider. Smart metres are far more precise than conventional metres because they don't need to be manually read by utility company personnel once a month.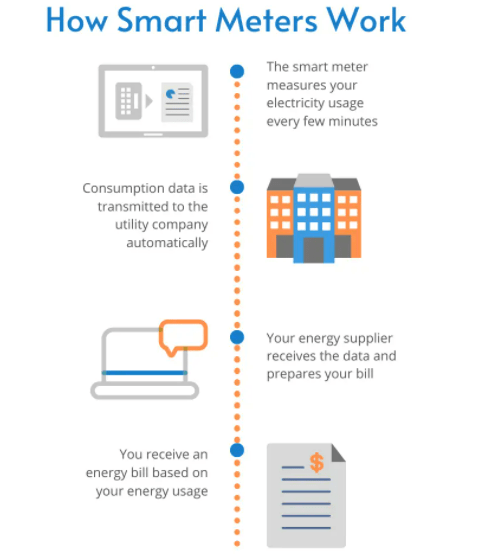 How does the smart gateway work with smart apartment devices?
Being the brain of a smart home automation, a smart gateway connects and manages all the various components to produce a smooth and individualised smart home experience. The smart gateway uses a variety of wireless protocols, including Wi-Fi, Bluetooth, Zigbee, or Z-Wave, to interact with other smart devices (smart sensors, smart meters,smart locks,smart thermostats) in the house.
The smart gateway gathers information from all of the smart devices that are linked, including temperature, energy use, and occupancy. It may then make use of this information to offer suggestions and improve how well the smart home apartment works. By developing rules and triggers based on the gathered data, the smart gateway may automate processes.
For instance, it may regulate the thermostat based on occupancy and temperature information or turn off the lights when no one is present in a room. It is important to note that the smart gateway may operate linked smart home appliances through a centralised interface, such a smartphone app or voice assistant.
Benefits of using smart metering system
The remote meter reading management system can realize remote copying of electric meter, water meter and gas meter reading and can record and print historical data. It allows manual modification, meter replacement, and settlement of water, electricity and electricity meters under authorized conditions.
While providing more accurate and convenient services to residents and industrial and commercial users, it also improves its own refined business operation level.
Smart meters most commonly collect electricity and gas usage data for homes and businesses. To monitor electricity usage, smart meters typically log a homeowner's electricity usage hourly and apartment usage in more frequent increments. To monitor natural gas usage, the module is connected to a gas meter to record daily gas usage.
The system periodically transmits the recorded data to the power company via a wireless communication network, which can travel over power lines or communicate by radio. Utilities typically aggregate the information collected and pass it back to consumers and businesses, often with recommendations for cost and usage savings.
Billing accuracy
Smart meters give precise and current readings of energy use, doing away with the need for predicted bills.
Increased energy efficiency
With the help of smart meters, consumers can keep an eye on their energy usage in real-time and decide how to use less energy.
Renewable energy integration
More grid integration of renewable energy sources is made possible by smart meters, which give utilities access to real-time information on energy supply and demand.
Lower operational expenses
By removing the need for manual meter readings and reducing the number of service calls necessary, smart meters can lower operational costs for utilities.
Better management of outages
Smart meters can identify and report power failures rapidly, allowing utilities to act more swiftly and effectively to restore service.
Better customer experience
A higher level of customer service is provided by smart meters, which give users access to extensive data about their energy usage and invoicing. This information enables users to make more educated choices about their energy consumption.
Smart apartment energy management system eases the burden of apartment managers
As mentioned above, smart meters are often used in conjunction with IoT gateways to collect and transmit data about energy consumption. An IoT gateway act as a bridge between smart meters and utility company backend systems, allowing real-time monitoring of energy usage and enabling apartment managers to analyze the data and make smarter energy management decisions.
In addition to connecting smart meters to the internet, IoT gateways can support a range of other smart devices within a building or home, such as smart thermostats, lighting systems and security cameras. This forms a complete set of smart apartment solutions that enable more comprehensive energy management and monitoring, as well as automation of energy-saving actions based on real-time data.
Dusun IoT, a manufacturer of hardware for "smart apartments," offers a product that does just that, giving tenants a place to live that fits in with and adapts to their way of life. In exchange for higher rent and lower energy costs, it provides valuable information about the population of the building's tenants.
With the smart gateway, the customer's or a third party's smart apartment platform can communicate with the smart home automation devices, allowing remote access and management.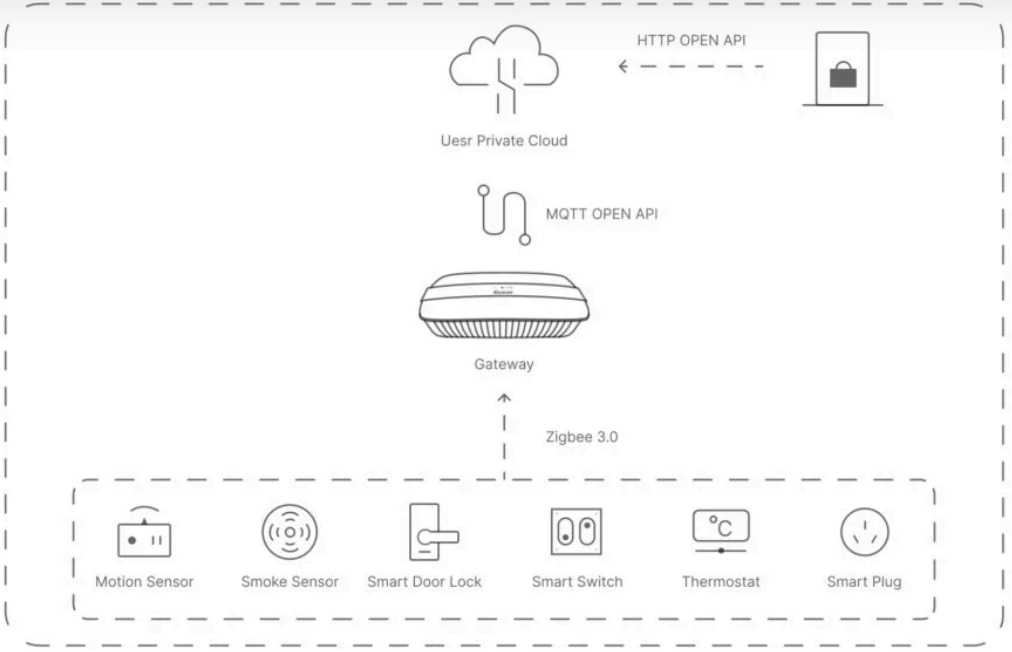 Smart apartment solution can have a positive impact on the income of an apartment owner or manager. This is mainly reflected in the smart apartment solution to help reduce operation and maintenance costs and attract new tenants.
leakage detection
Leaks often occur in bathrooms or kitchens and can be costly.
Take a very common example: someone runs a bathtub or sink only to get distracted by the comings and goings of life. The next thing they knew, the water was flooding, and the flood was spreading rapidly. Likewise, flooding could come directly from the pipe itself and affect neighbouring units.
Supply lines to refrigerators, toilets, sinks, and HVAC can leak or burst if an obstruction forms. These pipes are located in the walls and ceilings, and the ensuing water damage can quickly pass through the support beams and pipes and into other units in the apartment complex.
Smart leakage sensor can detect leaks early, which can significantly reduce risk and reduce the cost of removing damaged material.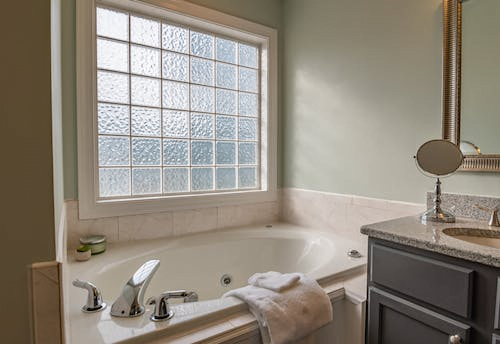 Energy saving
Apartment energy management uses smart home automation devices like meters, sockets, and regular and remote control of electrical equipment to reduce electricity waste. Likewise, you can adjust lights and use sensors throughout your property to keep costs down.
Access management
Locks have traditionally allowed properties to reduce operating costs by reducing risk. Every time someone moves in or out, there is a cost to the property. With a smart lock, this can all be done electronically. Smart locks can show if anyone other than the tenant is in the apartment.
For example, if a tenant's valuables are lost, sometimes the property must offset the risk of being charged by forgiving part of the rent. Information gathered from connected smart locks, which can be uploaded to the cloud via a smart gateway, can show the property management team whether anyone has entered the unit.
Attract new renters
Smart home automation devices are one of the most crucial apartment features, according to a survey of more than 2,000 U.S. renters. Some 37% of respondents chose smart home automation devices (temperature control, digital locks, etc.) as their most wanted feature. The report also found that some metro area residents are willing to pay an extra $35 a month in rent for an amenity that offers some convenience factor①.
And another study found that residents might be willing to pay $30 for devices like smart locks. Regardless of the report, it's clear that residents are interested in properties that offer smart devices, and they're willing to pay for them②. As smart apartment devices are integrated into more systems and third-party services, the living experience becomes more seamless and efficient, allowing properties to charge a premium.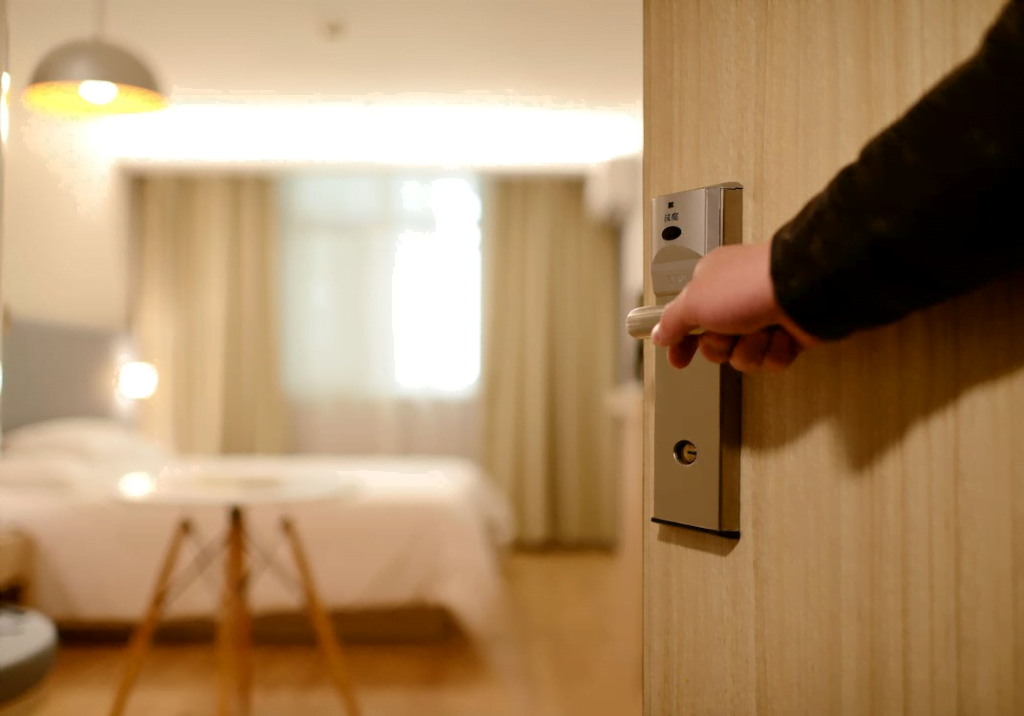 Dusun IoT engineers will get in touch with you right away and create a custom smart apartment plan for you after you provide us with details about your unique requirements via the side form or chat tool.
Smart metering gateway FAQs
Do smart meters use more electricity?
In point of fact, smart meters almost always result in cost savings. This is due to the fact that they typically result in a decrease in the amount of energy that you utilize.
Do smart meters show live usage?
The in-home display that comes standard with smart meters updates the amount of energy consumption in a manner that is very close to real time. Because you are able to see how much money you are spending in pounds and pence, this may motivate you to reduce the amount of energy you use.
What distinguishes a smart meter from a digital meter?
Digital meters, often known as "smart meters" or "advanced meters," automatically record and report water and electricity use to the utility provider on a regular basis. These meters offer safe data that can identify outages and display peak usage.
Reference:
Published by Statista Research Department and 28, F. (2023) Most essential apartment amenities U.S. 2020, Statista. Available at: https://www.statista.com/statistics/875040/most-important-apartment-features-for-renters-usa/
2022 NMHC/Grace Hill Renter Preferences Survey Report (no date) NMHC. Available at: https://www.nmhc.org/research-insight/research-report/nmhc-grace-hill-renter-preferences-survey-report/