When you are on your travel or business, how do you solve the problem of the limitation of wired connection? The answer may be a portable Wi-Fi router that is easy to carry on and lightweight.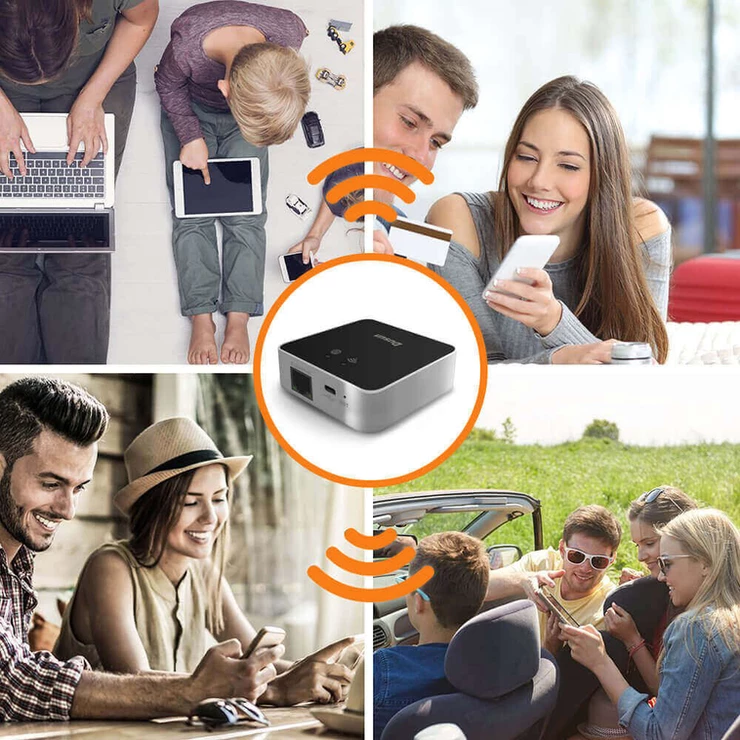 WiFi Portable Router Pocket Mini Box
What's a portable router?
A portable travel router assumes a role of a wireless adapter as well as a regular router.
Simply plug in an Ethernet cable to enable the portable router as an access point, and log in with the default password on any laptop, tablet, or smartphone to use it as a router. Usually, the Wi-Fi box can connect to up to five or more devices simultaneously.
When you check into a hotel for business or travel, simply plug the cable from your hotel room into the tl-wr702n Ethernet port, plug in the power supply, and the room is Wi-Fi wireless. At this point, you can pull out your phone, Pad, or any other WiFi-enabled device and connect wirelessly anywhere in the room.
This portable wireless router has a wireless AP function, compatible with Wi-Fi 802.11n/802.11b/802.11g standard. Special design for PC portable internet equipment, can connect multiple devices at the same time, make you can work everywhere in your home with no bondage. It's portable, elegant, plug and play, easy in your home, and enjoys wireless on your travel.
How does a travel Wi-Fi router work?
The travel Wi-Fi router makes a connection between the ISP (or cable modem) and the pocket router, broadcasting a wireless signal meanwhile, then you can create your own network.
Based on AP (wireless access point) mode with standards and protocols of Wi-Fi 802.11b, Wi-Fi 802.11g, and Wi-Fi 802.11n. The Dusun Wi-Fi portable router is ready to use with plug-ins and no configuration required.
Users can change the portable router into a repeater through a wireless router, and they are also allowed to make connections to the cable modem via network cable. That makes wireless networks can be shared with a variety of other Wi-Fi enabled devices.
When you use a portable Wi-Fi router, the wireless network it makes brings you the benefits of firewall security than a 3G or 4G connection.