Product Name: MTK7628 OpenWRT BLE/ZigBee/Z-Wave to LTE/Wi-Fi Ceiling Gateway
Model Name: DSGW-090
MTK7628 OpenWRT BLE/ZigBee/Z-Wave to LTE/Wi-Fi Ceiling Gateway Model List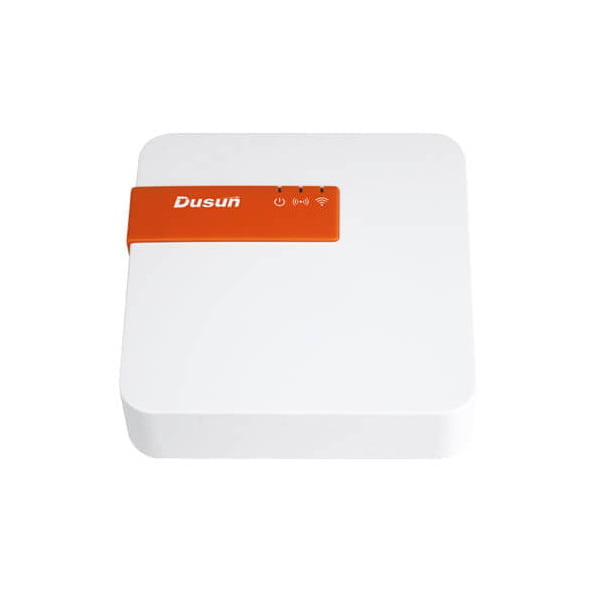 | Model | Wi-Fi 2.4G | Bluetooth 5.2 | Zigbee3.0 | Z-Wave | LTE Cat1 |
| --- | --- | --- | --- | --- | --- |
| DSGW-090-1 | ● | | ● | ● | ● |
| DSGW-090-2 | ● | ● | ● | | ● |
| DSGW-090-3 | ● | | ● | ● | |
| DSGW-090-4 | ● | ● | ● | | |
MTK7628 OpenWRT BLE/ZigBee/Z-Wave to LTE/Wi-Fi Ceiling Gateway Introduction
The DSGW-090 OpenWRT gateway is an IoT gateway used in the smart home, intelligent security industry, pension services.
As a central gateway hub, DSGW-090 OpenWRT IoT gateway supports multiple wireless protocols including Wi-Fi and zigbee3.0, BLE, Z-WAVE. Users can connect the network through Wi-Fi, Ethernet and Cellular LTE network.
Besides, smart sensors can be connected through zigbee3.0, BLE, Z-WAVE.
MTK7628 OpenWRT BLE/ZigBee/Z-Wave to LTE/Wi-Fi Ceiling Gateway Feature Summary
OS: [email protected] OpenWrt
USB 5V type C Power supply and PoE Ethernet Power supply
Processor: MTK7628 (MIPS24KEc(580MHZ))
RAM: 128MB
Flash: 16MB
Support IEEE802.11n, IEEE802.11g, IEEE 802.11b Protocol
Support Z-WAVE
Support zigbee3.0 and thread
Support BLE5.2
Support LTE cat1
One WAN/LAN variable network port
MTK7628 OpenWRT BLE/ZigBee/Z-Wave to LTE/Wi-Fi Ceiling Gateway Hardware Block Diagram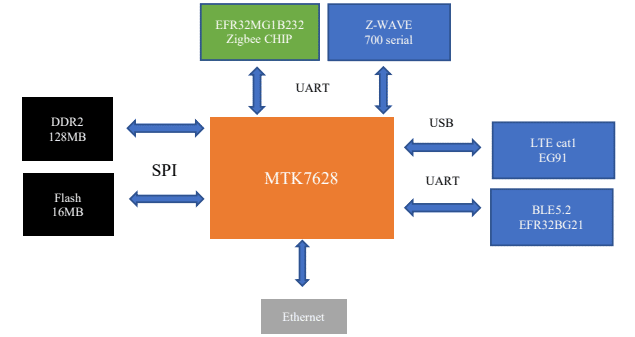 MTK7628 OpenWRT BLE/ZigBee/Z-Wave to LTE/Wi-Fi Ceiling Gateway Mechanical Requirement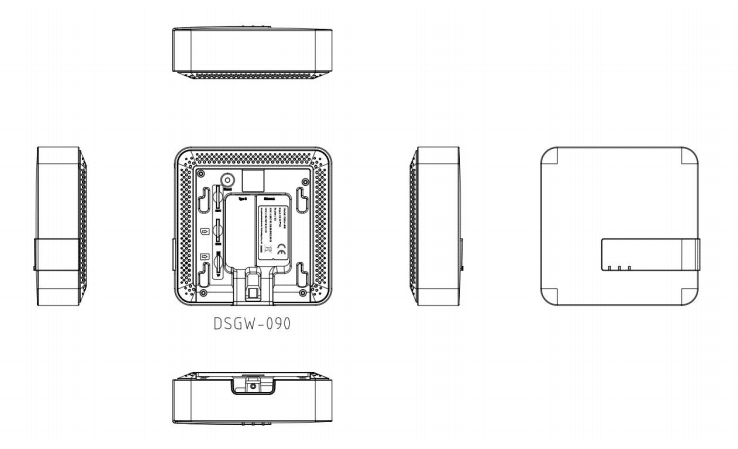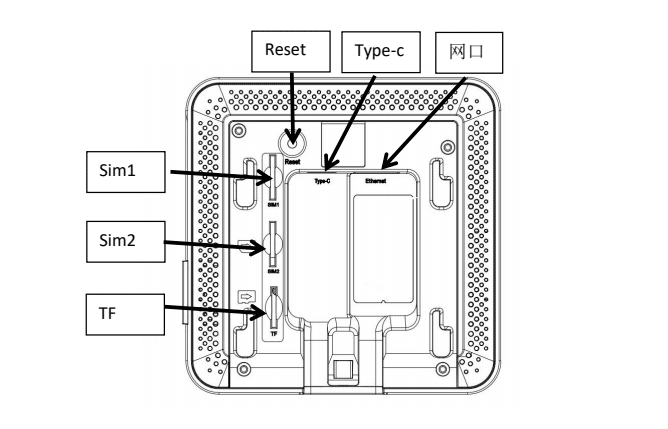 MTK7628 OpenWRT BLE/ZigBee/Z-Wave to LTE/Wi-Fi Ceiling Gateway Specifications
Power Adapter
Input:100V~240V AC/50~60HZ Output:5V/2A, Micro USB
Ethernet
The network interface supports CAT-5/CAT-5E to transmit data and POE
Power Supply (voltage range is 44~ 57V). It is WAN/LAN variable.
Indicator LEDs
Power LED normally on when powered on
Zigbee/Z-WAVE LED is flash when the signal come
Wi-Fi LED normally on after connecting to Wi-Fi for 1-2 sec
Reset Button
The reset button is hole button, After pressing the reset button formore than
5 seconds, the Gateway will be restored to the factory settings.
Operating Temperature
-10℃~55℃
Wi-Fi Performance
• IEEE wireless LAN standard:
• IEEE802.11n; IEEE802.11g; IEEE 802.11b
• Data Rate:
IEEE 802.11b Standard Mode:1,2,5.5,11Mbps
IEEE 802.11g Standard Mode:6,9,12,18,24,36,48,54 Mbps
IEEE 802.11n: MCS0~MCS7 @ HT20/ 2.4GHz band
• Sensitivity:
HT40 MCS7 : [email protected]% PER(MCS7) /2.4GHz band
HT20 MCS7 : [email protected]% PER(MCS7) /2.4GHz band
• Transmit Power:
IEEE 802.11n: 16dBm @HT20/40 MCS7 /2.4GHz band
IEEE 802.11g: 16dBm @54MHz
• IEEE 802.11b: 18dBm @11MHz
• Wireless Security: WPA/WPA2, WEP, TKIP, and AES
• Working mode : Bridge、Gateway、AP Client
• Range: 50 meters minimum, open field
• Transmit Power:17dBm
• Highest Transmission Rate: 300Mbps
• Frequency offset: +/- 50KHZ
• Frequency Range (MHz): 2412.0~2483.5
• Low Frequency (MHz):2400
• High Frequency (MHz):2483.5
• E.i.r.p (Equivalent Isotopically Radiated power) (mW)<100mW
• Bandwidth (MHz):20MHz/40MHz
• Modulation: BPSK/QPSK, FHSSCCK/DSSS, 64QAM/OFDM
Zigbee3.0 Performance
• Range: 100 meters minimum, open field
• Transmit Power:17.5dBm
• Highest Transmission Rate: 300Mbps
• Frequency offset: +/- 20KHZ
• Receiving Sensibility:-94dBm
• Frequency Range (MHz):2401.0~2483.5
• Low Frequency (MHz):2400
• High Frequency (MHz):2483.5
• E.i.r.p (Equivalent Isotopically Radiated power) (mW)<100mW
• Bandwidth (MHz):5MHz
• Modulation: OQPSK
Z-WAVE Performance
• TX power: TX power up to 13dBm
• RX sensitivity: @100kbps -97.5dBm
• Range: 100 meters minimum, open filed
• Default Frequency: 916MHz( Different country with differentfrequency)
Bluetooth performance
• Bluetooth Protocol: Bluetooth 5.2
• TX Power: 19.5dBm
• Range: 150 meters minimum, open filed
• Receiving Sensibility: [email protected]%BER
• Frequency offset: +/-20KHZ
• BLE dual role (peripheral role and central role)
LTE cat1
• LTE FDD: B2/B4/B5/B12/B13
• WCDMA:B2/B4/B5
• LTE FDD Data rate:10(DL)/5(DL)
Ethernet
10/100Mbps
MTK7628 OpenWRT BLE/ZigBee/Z-Wave to LTE/Wi-Fi Ceiling Gateway Quality and Testing Requirements
| Information Description | Standard(Yes) custom(No) |
| --- | --- |
| ESD Testing | Yes |
| RF Antenna Analysis | Yes |
| Environmental Testing | Yes |
| Reliability Testing | Yes |
| Certification | FCC,CE ,IC, Z-wave plus, RoHs |