Quick View of DSGW-090-3 Thread Zigbee Z-Wave Gateway with WiFi Connectivity
DSGW-090-3 Zigbee Thread Z-Wave Wi-Fi gateway device features the harmonization of popular smart home protocols, enabling users to experience a cohesive and interconnected smart home, hospitality, or MDU automation connectivity solution. Whether it's managing smart lighting, security systems, climate control, or other IoT devices, DSGW-090-3 empowers you with unparalleled control and convenience.
Welcome to a new era of smart connectivity with the DSGW-090-3, which the combination and compatibility of Zigbee Z-Wave Thread Wi-Fi will enhance the reach and performance of your smart ecosystem.
Features of DSGW-090-3 Thread Zigbee Z-Wave Gateway Device
Multiple-Protocol (wire and wireless) supported
Connecting various sensors/devices through Zigbee3.0, Z-WAVE, Wi-Fi 2.4G
Power over Ethernet (POE) supported
In addition to USB 5V type C Power supply, it also supports power up the device through the ethernet interface.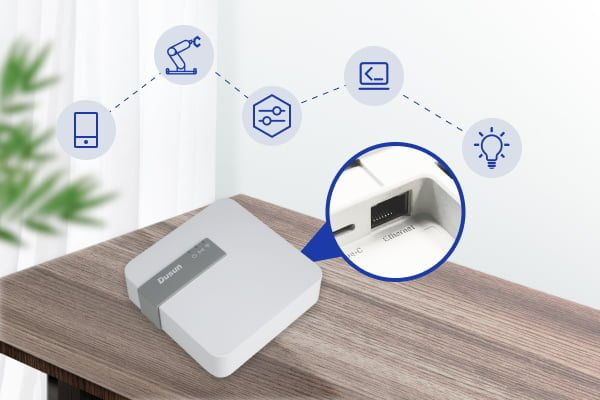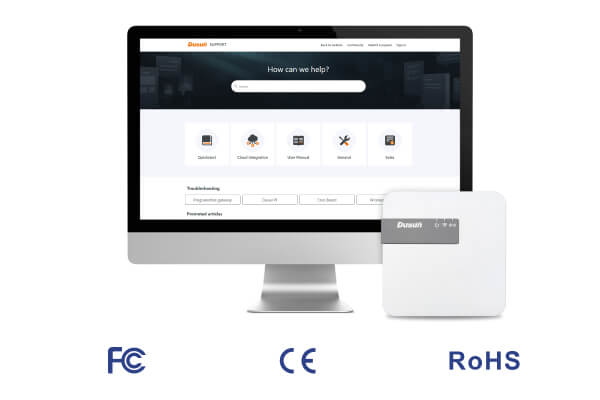 Develop your custom firmware from the bottom layer of the hardware with a comprehensive set of resources and services to help developers create successful IoT Gateway projects. 
Carrier-certified for immediate deployments and meets a comprehensive range of regulatory and industry standards worldwide.
Dimensions and Package of DSGW-090-3 Zigbee Thread Z-Wave Gateway Smart Home Hub
Parameters of DSGW-090-3 Gateway Zigbee Thread Z-Wave Gateway Hub
| | |
| --- | --- |
| CPU | MT7628AN, MIPS24KEc, 580MHZ |
| System | OpenWrt |
| RAM | 128MB |
| Storage | 16MB SPI Flash |
| Power Supply | USB Type-C 5V/2A, POE |
| Indicator LEDs | 1). Power LED 2). Wireless LED 3)LTE indicator |
| Antenna | FPC Antenna |
| Interface | TF Card Slot x 1, SIM Card Slot x 2 |
| Ethernet | 1 * WAN/ LAN 10/100 Mbps variable port |
| Reset | Factory reset button. To reset the Gateway to its original factory settings, press and hold it for more than 10 seconds |
| Installation method | Flat, Ceiling |
| Weight | TBD |
| Operating Temperature | -10℃~55℃ |
| Storage Temperature | -20℃~65℃ |
| Operating humidity | 10%~90% |
| IP rating | IP22 |
Use Cases of DSGW-090-3 Zigbee Z-Wave Smart Home IoT Gateway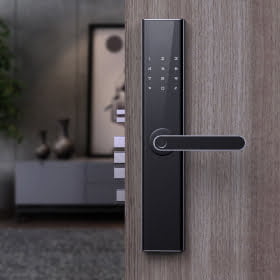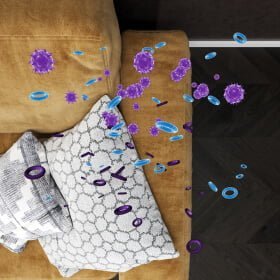 Smart apartment mold detection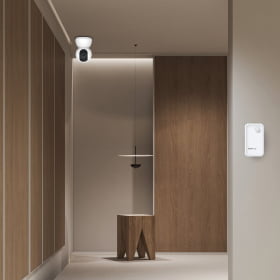 Motion sensor security monitoing
Developer Resources of DSGW-090-3 Zigbee Z-Wave Thread Gateway
Connectivity Model List of DSGW-090 Zigbee Z-Wave Thread Wi-Fi 2.4G Gateway
Category B (Built by Order)
| Feature | Wi-Fi 2.4G | Bluetooth 5.2 | Zigbee3.0 | Z-Wave | LTE Cat1 |
| --- | --- | --- | --- | --- | --- |
| DSGW-090-3 | ● | | ● | ● | |