Processor: Quad-core 64-bit Cortex-A35 up to 1.3GHz;
OS: [email protected] 11;
RAM: 512MB; eMMC:4GB;
Support data transmited to the cloud via WiFi 2.4G/5G and Ethernet;
Downlink device connection supports Bluetooth 5.2, Zigbee 3.0, Z-Wave, LoRaWAN;
USB 5V type C power supply and PoE power supply avaliable;
One WAN/LAN variable network port;
Easy to config with your own platforms via MQTT;
Operating Temperature: -10℃~70℃;
Certification: FCC,CE ,IC, Z-wave plus, RoHs.
CPU
DSOM-050R(RK3308)
DDR
512MB
eMMC
4GB
Network
Ethernet
Wireless Protocol
Z-Wave,BLE,Zigbee/Lora
Power Adapter
Input:100V~240V AC/50~60HZ Output:5V/3A, USB type C
Ethernet
The network interface supports CAT-5/CAT-5E to transmit data and POE Power Supply (voltage range is 44~ 57V). It is WAN/LAN variable.
Indicator LEDs
Power LED normally on when powered on
Zigbee/Z-WAVE LED is flash when the signal come
Wi-Fi LED normally on after connecting to Wi-Fi for 1-2 sec
Reset Button
The reset button is hole button, After pressing the reset button for more than 5 seconds, the Gateway will be restored to the factory settings.
High-performance hardware with robust capabilities
Dusun Pi Zero is equipped with a powerful quad-core Cortex-A35 processor running at up to 1.3GHz and 4GB eMMC memory, making it suitable for various industrial applications, including Smart Home and Building Automation.
Seamless Communication with Multiple Protocol Support
Dusun Pi Zero supports multiple communication protocols commonly used in various IoT devices, including Zigbee, BLE5.2, Cat4, Wi-Fi2.4/5G, Z-Wave, and LoRa.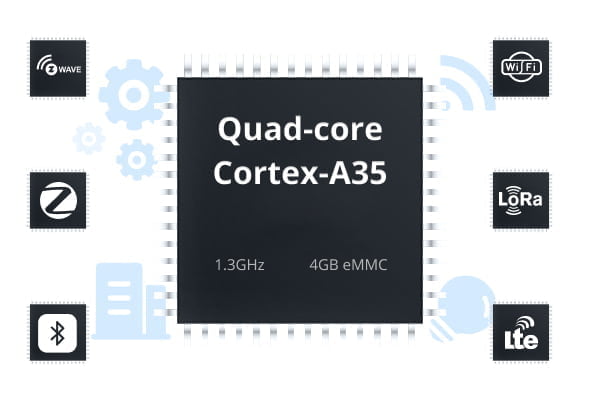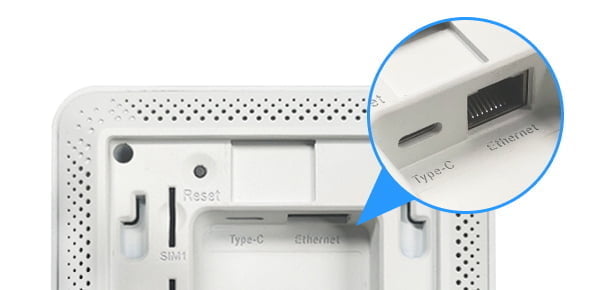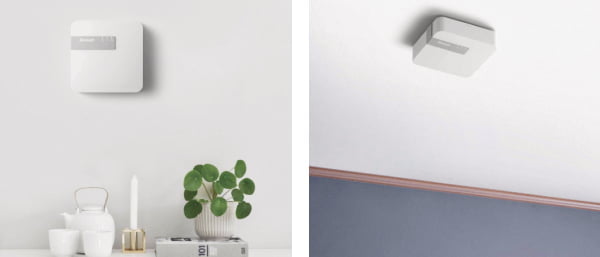 Supporting both Type-C and POE Power Supply
Supporting both Type-C and POE power supply that provides increased flexibility for powering a device. This feature allows users to power the device using either a Type-C power adapter or POE, depending on their specific setup and preferences.
Supporting Ceiling Installation
Supporting different mounting options, including ceiling and wall mounting, can increase the versatility of the device and allow it to be used in a wider range of scenarios.
Optional Model for the
mass production
| Mode | Ethernet | Bluetooth5.2 | Zigbee3.0 | Z-Wave | Lora |
| --- | --- | --- | --- | --- | --- |
| DSGW-091-1 | ● | ● | ● | ● | ● |
| DSGW-091-2 | ● | ● | ● | | |
| DSGW-091-3 | ● | ● | ● | ● | |
| DSGW-091-4 | ● | | ● | | ● |
When used on IoT gateway hardware, the main difference between RK3308 and RK3328 lies in CPU performance, DDR3, storage, supported OS. We made a comparison chart for reference:
|   | RK3308 | RK3328 |
| --- | --- | --- |
| CPU | ARM Cortex-A35 quad core | ARM Cortex-A53 quad core |
| main frequency | 1.3GHz | 1.5GHz |
| DDR3 | 512MB | 2GB |
| eMMC | 8GB | 32GB |
| Supported OS | Buildroot, Linux + MiniGUI/QT, ROS (Robot Operating System) | Andriod/Debian |
Acorn Computers, Apple, and VLSI Technology created ARM Holdings plc in 1990, which went on to develop and release the first ARM processors. Acorn RISC Machine was the first abbreviation for ARM, which was eventually changed to Advanced RISC Machine. The benefits of using ARM-based processors lie in these five reasons:
Low prices: ARM processors are easy to manufacture and frequently perfect for less expensive products like mobile phones.
Plain design: the less complex architecture of RISC design makes ARM chips simpler to design and frequently more compact.
Less power needed: due to the RISC architecture design, ARM processors function with minimal power requirements and use less power than other CPUs.
Better battery life: because ARM processors use a single-cycle computational architecture, they offer a better battery life.
Lower heat generation: ARM processors also produce less heat, enabling for the slimmer design and constant user holding of products like smartphones and tablets.
Both Debian and Ubuntu are two popular Linux distribution. Debian is the source of Ubuntu. Or we say Ubuntu is built on Debian architecture and infrastructure and uses. This implies that Ubuntu and Debian share a substantial number of packages and libraries from Debian repositories and use the same APT packaging mechanism.
However, they have something different. There are two types of Ubuntu releases: LTS and normal. Every two years, Ubuntu releases an LTS (long term support) version, which is broadly thought to be more dependable, receives support for a period of five years. The Regular releases are only supported for nine months. Users have the choice to upgrade to the newest releases based on their stability and new features.
Debian, on the other hand, offers three distinct releases: Testing, Unstable, and Stable. Unstable should only be used for testing purposes. The testing branch serves as the foundation for the subsequent stable branch, which follow and has a rock-solid reliability record.
Debian has a greater emphasis on stability, while Ubuntu typically offers more recent iterations of well-known programs. To know more IoT operating system, welcome to consult our expert.
Additional information
| | |
| --- | --- |
| Chip | RK3328 |
| CPU | Cortex-A35 |
| CPU Architecture | ARM |
| Protocol | Bluetooth, LoRa, LTE, Wi-Fi, Z-Wave, Zigbee |
| DDR | DDR3, DDR4 |
| Interface | GPIOPin, M.2 SATA3.0, Micro HDMI, Mipi camera, MIPI-DSI, PCIe, SD card, SIM card, TF card, Type-C, USB2.0, USB3.0 |
| OS | Android, Buildroot+QT, Ubuntu |
| RAM | 32GB |
| Storage | 16GB, 32GB, 64GB, 128G |
| Compatibility | Home Assistant |
| Application | Edge Computing, Smart Apartment, Smart Home |