Industrial gateways are a must-have tool for intelligent factory construction, intelligent manufacturing, and intelligent logistics. An rising number of industrial enterprises are now using industrial gateways, which has greatly facilitated their operations.
What is the IIOT?
The Industrial Internet of Things (IIoT) has become synonymous with smart manufacturing and Industry 4.0. The Industrial Internet of Things can use intelligent technologies like artificial intelligence (AI), machine learning, augmented/virtual reality (AR/VR), digital twins/threading, and cloud/edge computing as needed. These technologies can be used in all parts of smart manufacturing.
Smart manufacturing applications can also be built on top of the Industrial Internet of Things. It is a way for sensors, devices, machines, controllers, databases, and information systems to talk to each other. It can connect to existing technologies, package them, and make them work better and last longer.
The most significant benefit of IIoT is data collection that is analyzed later. Manufacturers can use the data to improve quality control, sustainable and environmental initiatives, and supply chain traceability. In this way, they can finally increase supply chain efficiency. In addition, IIoT can help field technicians determine when machinery needs repair, detect corrosion levels in refinery pipelines, monitor infrastructure in industrial operations, and even track assets.
IIoT networks give these businesses more robust system integration in terms of automation, optimization, and improved supply chain and logistics. Practitioners can monitor and control infrastructure in operations such as transportation, utilities, and healthcare more swiftly and efficiently by employing smart sensors and actuators. Intelligent communication networks have the ability to significantly alter and improve industrial processes.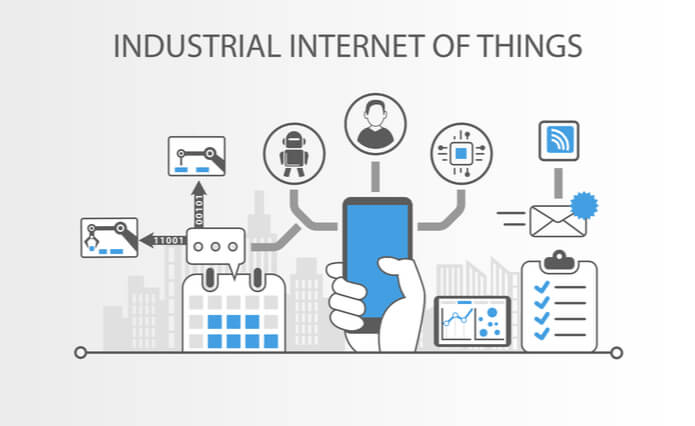 As we all know, the Internet of Things refers to consumer-grade devices that communicate and connect through the Internet. Smart wearable devices, mobile phones, smart home appliances, and heart monitoring equipment are all categories of the IoT. But the Industrial Internet of Things (IIoT) is a very different concept.
The IIOT is about communication and connectivity across networks. It is not a consumer device. Instead, it is centered on industries such as oil, agriculture, and healthcare, where system failures and unanticipated downtime can result in high-risk, even life-threatening scenarios.
To improve manufacturing and industrial processes, the IIOT blends current industrial engineering with smart assets such as sensors and actuators. Upgraded machines can collect, exchange, analyze, and give useful data by connecting a large number of industrial units via communication technology.
What is Industrial IoT Gateways?
Industrial gateways are a must-have tool for building intelligent factories, implementing intelligent manufacturing, and establishing intelligent logistics. Industrial gateways are now being used by an increasing number of industrial firms, which has tremendously facilitated their operations.
Data collecting features, protocol analysis, edge computing, 4G/3G/WiFi data transmission, and connection to industrial cloud platforms are all possible with the IoT gateway. The industrial gateway offers full data collecting and edge computing capabilities, as well as multi-protocol forwarding and gateways with edge computing capabilities that can provide clients with important data on a regular basis.
Intelligent industrial gateways are also known as industrial gateways. Industrial IoT gateways can provide both wireless and wired transmission channels, ensuring data transmission stability. It performs functions such as data exchange management as the link between the perception layer and the network layer. Its functionalities are more powerful than those of standard gateways.
Intelligent industrial gateways are used extensively in electric power, aquatic goods, logistics, environmental protection, medical, and other industries to collect enormous amounts of data and fully realize remote monitoring of industrial equipment. Consider the use of an intelligent industrial gateway in the case of an unattended water pump station.
When equipment, such as unmanned pumping stations, malfunctions or requires repair, the IoT gateway collects data and sends it to the equipment maker. After the equipment maker collects the information, the work order is transferred to after-sales employees.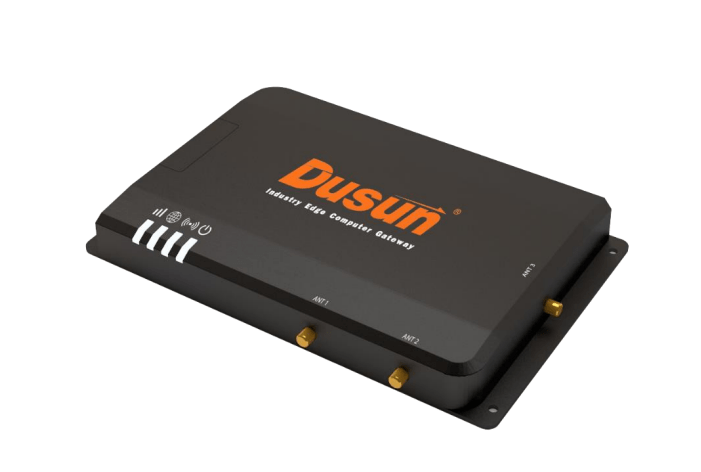 Following receipt of the order through mobile phone, the after-sales staff will go to the site, punch in the position of the mobile phone, download the appropriate materials, and check the operating requirements. Upload records and related materials after the on-site procedure is concluded (photos, videos, customer signatures, etc.). The equipment manufacturer checks the submitted documentation and data and remotely monitors the status of the equipment.
The departure permission will be sent once the error has been corrected. Remote monitoring of industrial equipment is fully accomplished in an unmanned working environment through the installation and use of intelligent gateways.
What is the primary purpose of an IIOT gateway device?
Industrial IoT gateways provide a number of activities that assist increased efficiency in production environments by providing communication between devices, devices, and systems.
Data gathering and transmission

An IIoT gateway, at its heart, provides communication and data collection between industrial networks and older devices. The data is also standardized into a common model for consumption in cloud-based systems and edge operability. This provides interoperability across systems, equipment, and devices, enabling efficient communication and automation.
Self-determination

Autonomous and low-latency decision-making is enabled by real-time data collecting and processing at the edge. For example, a model to forecast equipment failure can be developed and implemented at the edge. Edge devices can take rapid action to avert approaching failures when an abnormality arises.
Asset administration

Employees may use IIoT gateways and industrial sensors to check the status of their assets and help maintenance teams make better decisions. This enables teams to switch from calendar-based or reactive maintenance tactics to condition-based or even predictive maintenance.
About Dusun IoT
The DSGW-081 Industrial gateway provides uninterrupted Internet access for machines over ubiquitous 3G/4G wireless networks and multiple broadband services.With powerful edge computing capabilities,
comprehensive security protection and wireless services.
DSGW-081 features powerful edge computing capabilities. It realizes data optimization, real-time response, agile connection and intelligent analysis on the IoT edge, significantly reduces the data flow between field sites and
data center, and avoid bottlenecks of cloud-end computing. Industrial gateways play a vital role in smart production, smart factories, and the implementation of IIoT.
Please contact us through the side form or chat function, Dusun IoT engineers will promote products suitable for your IoT project and design solutions for you.