Owners and operators of multifamily portfolios are beginning to adopt smart apartment technology, which benefits more than just residents. This creates a contemporary apartment living experience for occupants as well as a contemporary apartment management experience for property personnel, owners, and operators.
What is a smart apartment?
A smart apartment is a living area outfitted with multiple technologies that allow occupants to control and automate various operations within the apartment, such as lighting, heating and cooling, entertainment, security, and other features, using their smartphones or other devices. Smart apartments frequently include Internet of Things (IoT) devices like smart thermostats, smart locks, smart cameras, and smart speakers that can be integrated and operated by a single hub or app.
Residents benefit from this technology in terms of convenience, energy efficiency, and increased security. Smart apartments may also include technologies like voice-activated assistants, virtual assistants, and artificial intelligence (AI) to improve the user experience.
Three fundamental characteristics constitute a smart apartment:
Smart devices
Residents' primary user interface is smart devices. Voice assistants, smart thermostats, smart locks, and smart lighting are among the most ubiquitous technologies. Smart apartments also provide on-demand services such as Uber, Amazon, dog walkers, and house cleaners. Smart locks and remote access control make these services even more convenient and secure.
The majority of "smart home for apartment" providers are actually smart gadget vendors. As we will see, smart residences require more than just devices in order to establish fully integrated management systems.
Connectivity
While constructing a standard apartment complex, contractors begin by making two phone calls: one to the electric company and the other to the water company. A third call is required for a smart home apartment building: the IoT company.
Smart apartments are built with connection in mind from the start. It begins with establishing an IoT network that connects building automation systems, management, residents, smart devices, and external services. WiFi-as-a-service, smart sensors, smart HVAC, smart access control, and a system management dashboard are all part of the connectivity.
Property managers may obtain data from the entire building, not just individual apartment units, thanks to connectivity. This enables businesses to make more informed judgements in order to run their properties more efficiently and effectively.
Community administration
Smart technologies will never replace property management needs. Managers must still collect rent, deal with maintenance tickets, and manage packages.
Smart apartments, on the other hand, will enable managers to do more for their inhabitants. They may spend less time on manual activities and more time establishing their communities by incorporating property management into the connected building network.
The platform for smart apartments includes community management tools. Event calendars, instant messaging, resident help, and on-demand property services ranging from plumbing to dog walking might all be included.
Property managers have access to smart devices throughout the facility. These can give homeowners who have locked themselves out remote access or establish a minimum temperature in each apartment throughout the winter.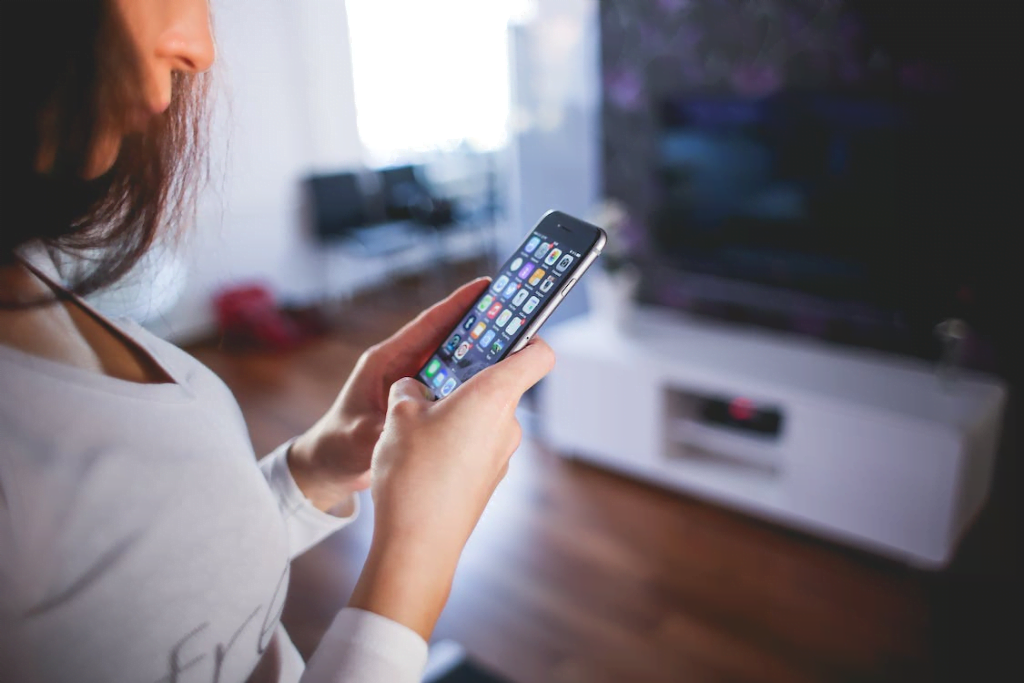 What benefits can smart apartments bring to property owners and managers?
As we all know, smart apartment solution technology can significantly enhance residents' experience. So for owners and managers, what benefits can smart apartments bring?
Access control
Different credentials are needed for various access points on certain properties, which is, at best, inconvenient and, at worst dangerous for security. Access control in smart apartments enables tenants and property managers to get credentials for access points across the building, including mon-nance outsides and unit locks.
This is particularly challenging when balancing all the parties involved in an apartment tour. Self-guided tours, made possible by smart apartment technology, let potential tenants explore an apartment on their own without arranging to see the leasing agent in person.
Self-guided tours make it simple to avoid juggling everyone's schedules and to limit interaction with individuals for pandemic safety considerations. This enables property employees to accommodate their schedules and potential tenants while more comfortably part-facilitating.
Remote property management
Energy use and prices may increase in vacant homes. It may take days before the costly error is corrected when there are infrequent visitors to vacant units, such as maintenance personnel or potential tenants. Smart thermostats can regulate the ideal temperature automatically, free From having to check on each flat manually.
Also, the property manager has the ability to change the thermostat immediately before a potential occupant visits the unit. Smart thermostat installation can improve net operating revenue and lessen the negative effects of inefficient energy please use and inhabitants.
What's more, enabling home automation for your apartment allows you to detect equipment failures immediately and fix them in real-time. You don't have to be there every time you need to update your system or provide on-site assistance when a resident is locked out. With cloud-based technology, almost anything can be managed remotely and much faster than in person.
Reduce operating costs
Apartments that have leaks in the plumbing can sustain a large amount of damage and financial loss. Technology in today's smart apartments can, thankfully, detect even the smallest of changes to address potential safety issues before they arise.
Early detection of leaks, freezes, or excess humidity can alert property staff to potential problems before they can worsen to the point where they cause substantial damage.
If there are leaks in the surrounding region, the smart IoT gateway will be able to turn off the electronic water valves automatically.
Additionally, attracting new residents is more expensive than retaining existing ones. Smart apartment systems not only reduce operating costs by simplifying building management but also make residents more likely to renew their leases. As a result, landlords will reduce marketing and turnover costs and avoid potential rental losses.
Which smart apartment devices are the best?
The biggest factor to consider when shopping for smart home devices is how they will be connected. You need to choose compatible products to be able to set them up to work together in a larger routine. The best smart home systems work with the ones you already use. Or, at this point, we need a multi-protocol IoT gateway to connect these devices.
Smart Gateway
Every application uses a different version of the Dusun smart gateway. It is an "Out Of Box" gateway, allowing the user to use it immediately without any configuration. The official Tuya, Home Assistant, OpenHAB, and other home automation platforms are also completely compatible with it. The user can choose from a variety of gateway types depending on the usage scenario as well.
Dusun DSGW-030 IoT gateway
A gateway product used in the smart home, intelligent security sector, and pension services is the Dusun DSGW-030 IoT gateway. It is a hub that supports Wi-Fi, zigbee3.0, BLE, and Z-WAVE, among other wireless protocols. The USB port on the DSGW-030 and DSGW-031 is different. Ethernet and Wi-Fi are both options for the user to connect to the network.
Smart sensors can also be linked together using zigbee3.0, BLE, and Z-WAVE.
Dusun DSGW-040 IoT gateway
A BLE-Cellular LTE gateway called the DSGW-040 IoT gateway can control BLE devices from a distance, receive their data, and send it to servers. It also reserves the 4G LTE, Z-WAVE, Sub-G, and ZigBee 3.0 functions. The maximum Wi-Fi data rate is 580Mbps, while the maximum BLE data rate is 2Mbps.
The flexible DSGW-040 BLE-Cellular LTE Gateway has a DC power supply and can be used in various settings. Additionally, the 5V adapter power supply is supported.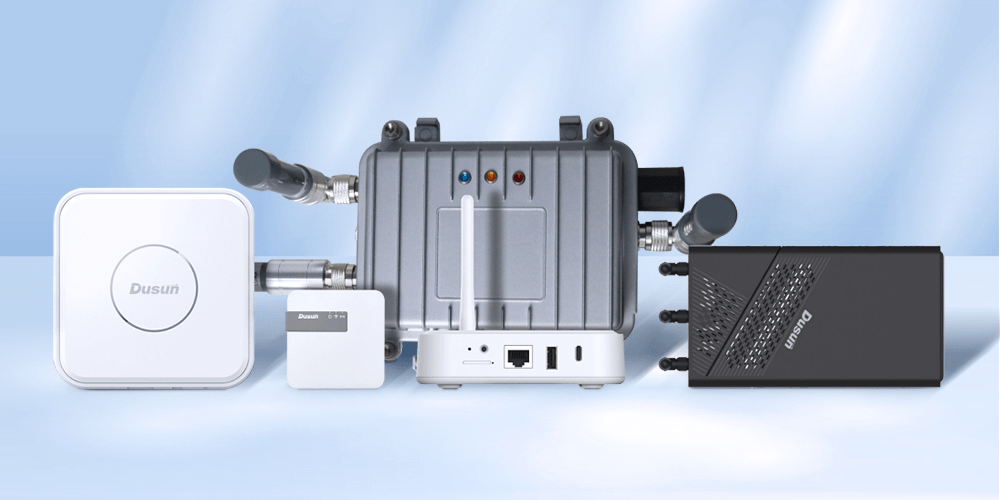 Smart thermostat
The Dusun Smart Thermostat is simple to install, easy to use and saves energy by adjusting the temperature when you're not home. You can also adjust the temperature with your voice using Alexa or by turning the thermostat's dial. Plus, you can adjust the temperature or set a traditional schedule almost anywhere using an app, which is much simpler than most non-smart thermostats.
including built-in sensor and external sensor
0.5°C accuracy keeps the temperature within the level you set.
Children lock to prevent misoperation by children
Data memory when power is off.
Holiday mode makes you enjoy a more comfortable temperature on holiday
The temperature of the external sensor can be checked
Leakage sensor
Water leaks are a headache for renters and landlords alike, so a device like a smart water leak detector is a smart idea. The Dusun Smart Water Leak Detector can instantly alert you to water leaks. When a leak is detected, the sensor starts playing an alarm sound and flashing lights, sending an alert to your device within seconds.
Smart lock
Dusun Smart Lock has proven to be a reliable, secure IoT device. It allows users to manage their doors from any location easily and helps them avoid thieves. Easily create and send access credentials for friends, family, and guests with keyless entry.
Smart meter
Remote on/off and reading meter and electricity safety can be monitored remotely. Support pre-charging fees to avoid tenants not paying electricity bills. Smart meters mainly reduce costs, improve operational control, and strengthen support for new services.
Smart apartment solution
In addition to Smart Gateway, Smart Access Control, Smart Lock, Smart Thermostat, Smart Meter, Leakage Sensor, Smart Plug, Motion Sensor, Smart Smoke, Smart Switch, Dusun IoT also provides a complete set of smart apartment solutions. As an IoT hardware manufacturer for smart apartments, Dusun IoT offers a service that gives tenants access to a house that fits into and adapts to their lifestyle.
Rent is raised, energy is saved, and useful information on the resident population is gathered in exchange. For remote operation and control, the smart home device connects via the smart gateway to the smart apartment platform of the customer or a third party. Customers can save time and effort using this well-established, repeatedly validated solution in their smart apartments.
You can tell us your specific needs through the side form or chat tool, and our engineers will contact you as soon as possible and customize a personalized smart apartment plan for you.
Smart gateway articles You may interested https://www.dusuniot.com/blog/what-are-smart-gateways-why-would-you-need-one/