Smart gateway is also called protocol conversion gateway, and it can integrate Zigbee, Bluetooth, Z-wave module to realize systematical information collection, information input and output, centralized control, remote control, linkage control and other functions. Smart gateway makes centralized management of multiple smart home products of different brands, supports remote control by APP operation, makes home appliances more intelligent, and provides users with a smart, simple and comfortable life experience.
The smart gateway connects the home intranet and extranet to ensure communication between the inner and outer networks. The home intranet is the networking of all electrical home appliances in the home. Each smart appliance is controlled by a terminal node, and all terminal nodes are under the centralized management and decentralized control of the IoT gateway. While the home extranet refers to the external GPRS and 4G network, which is used to connect the management terminal of the home smart gateway, which can centrally manage multiple devices, realize the linkage between smart home devices, and support remote network control and view home information.
For smart home manufacturers, the production and development of a good smart gateway is the key to winning users in the market. While for consumers, the quality of the smart gateway also determines the overall experience of the smart home products they purchase .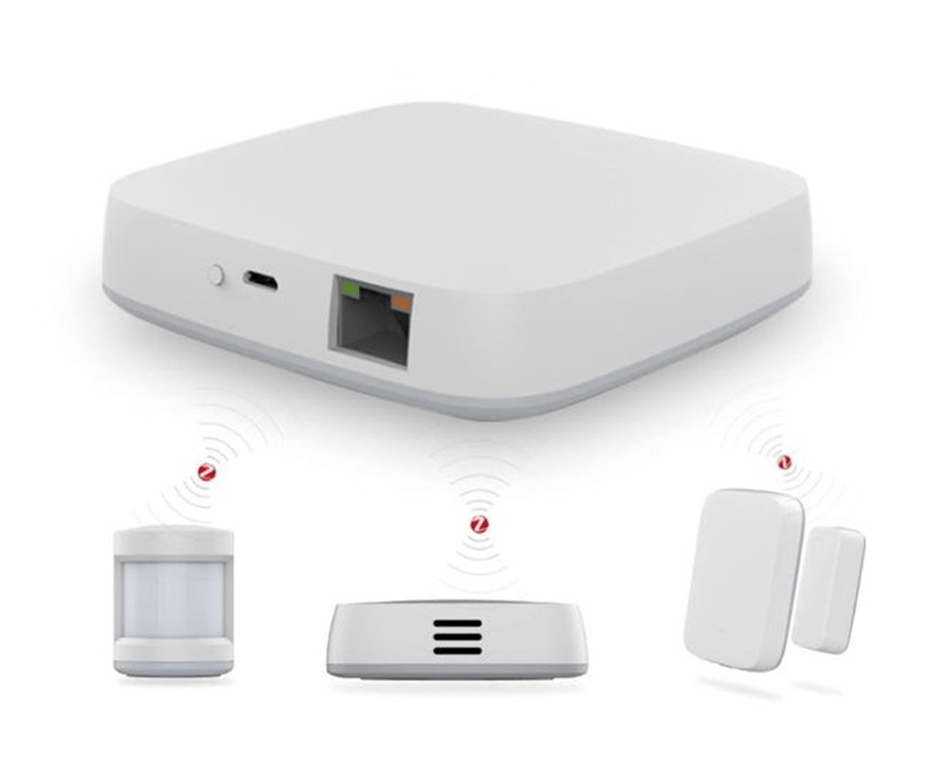 Gone are the days when your iPad was the only internet-connected device in your home. Now everything from coffee machines to light bulbs is going online, letting you control them to your heart's content.
Smart tech is supposed to make your life easier, but if you got a different device for a different need, it would have the opposite effect. This is where smart gateways come into play. They provide you with total control over your smart tech and don't take up much space. What you'll be able to control depends on the type of smart gateway you've installed.
Types of Smart Home Gateways
Smart home gateway is an essential product for smart home projects, its function is simple but very important. In layman's terms, smart home gateway can connect smart devices such as human body sensors, air conditioners, and wireless switches with non-smart devices that support infrared remote control, let them communicate with each other, and then access various APPs in our mobile phones by connecting to WiFi. . After that, you can use your mobile phone to issue instructions to all smart devices and set the smart mode that suits you. Here Dusun IoT introduces two common smart home gateways: ZigBee gateway and Bluetooth mesh gateway:
Zigbee Gateway
The advantages of Zigbee gateway are obvious. For example, most button battery devices such as human body sensors and wireless switches use the Zigbee protocol, because its communication power consumption is very low, and a battery can last for a long time. In addition, if the Wi-Fi at home is broken, these smart devices connected by Zigbee can still be linked, but they cannot be controlled by mobile phones. The disadvantage is that the penetration is average, and the ability to penetrate walls is a bit weak. Therefore, it is recommended that if you do smart linkage across rooms, it is best to put more zigbee cellular gateway.
Bluetooth Gateway
In fact, Bluetooth technology is similar to the ZigBee. But its advantage lies in that many electronic devices aleady have Bluetooth function when they go to the market. Due to the continuous promotion of the Bluetooth SIG, the interoperability of different Bluetooth products is becoming stronger and stronger, and Bluetooth devices of different companies are basically compatible with each other, making the application of Bluetooth technology in smart furniture more and more common. Many smart home manufacturers' products will come with Bluetooth gateways.
Industrial Smart Gateways
Besides smart home gateways, there are also some gateways used outside the home. We know smart gateway is also an IoT gateway. It likes a mediator that sits between your network protocols. IoT gateway allows communication between multiple IoT devices such that the transmission protocol doesn't get affected. No matter what type of data you use on the internet, it needs to be channeled through a communication gateway in IoT.
Let's take the example of traveling. Can't you cross international borders and visit other countries without a proper protocol (passport), right? Well, think of gateway of IoT as custom agents that facilitate traveling or, in this case, communication. Without them, the data cannot travel between different networks. It needs to be channeled, which is what the Internet of Things gateway are for.
Here Dusun IoT would like to introduce tow kinds of industrial IoT gateways:
IIoT Gateway
IIoT is the abbreviation of industrial IoT. Industrial Internet of Things gateway has the characteristics of high integration. This industrial gateway integrates communication management, data receiving and processing, protocol conversion, wireless communication transmission and other functions together, supports multiple communication protocols, and can use communication method way like GPRS, 433mhz, 2.4G and Ethernet, etc.
IIoT gateways are suitable for building large-capacity smart sensor networks, and are widely used in environmental monitoring systems, low-voltage power distribution monitoring systems, power data monitoring systems, factory production line operating status monitoring systems, production Information collection system and early warning.
Vehicle Gateway
Vehicle IoT gateway, also called car IoT gateway. It is the core of the vehicle's LAN, through which the sharing of information on each bus, the network management and fault diagnosis functions within the vehicle can be realized.
In terms of smart vehicle control, it means an vehicle has different modules, and the signals detected in different places are transmitted together for centralized processing. Communication among different modules such as: Keyless, BCM, instrumentation, steering shaft lock, airbag, reversing radar, ECM, CVT, etc., which have their own characteristics and standards from different car part manufacturers. Without a coordinated car IoT gateway, it may cause communication confusion. The vehicle IoT gateway is to coordinate the normal communication between these modules, and to correct the general error signals among them.
Smart Gateway Functions
Ability to Sense Network Access
First of all, a smart gateway has the function of obtaining information such as the attributes and status of each node, that is, it can perceive the real-time status of each node. Secondly, a smart gateway has functions such as remote control, wake-up, and diagnosis of nodes.
Interoperability of Heterogeneous Networks
The access of smart gateways inevitably requires cross-domain communication, so perfect addressing technology is required to ensure that the information of all nodes can be accurately located and queried.
Standardization of Communication and Data Formats
The smart gateway must realize the protocol conversion from the sensor network to the traditional communication network, uniformly encapsulate the standard format data transmitted on the protocol adaptation layer, unpack the data sent by the wide-area access layer into standard format data, and realize the command Parse, and then convert into signals and control instructions that can be recognized by the perception layer protocol.
Working Principle of Smart Gateways
To put it simply, the smart gateway mainly completes three tasks. The first is to collect the data of sensor nodes. The second is to perform data protocol conversion. The last is to quickly send the data after protocol conversion to the public network. In addition, it also has corresponding management and control capabilities.
How to choose a smart gateway?
There are a couple of features that smart gateway IoT should have. These include:
Sensor Capacity
First and foremost, smart gateway should support enough sensor capacity to match customer needs. A general rule of thumb is to go anywhere between 100 sensors, with each having 30 sec or more latency.
Protocol Compatibility
The smart gateway should also be compatible with networking protocols such as ZigBee, WIFI, and Bluetooth.
Home Assistance
Another thing to look for in smart gateways is the ability to connect with smart home applications such as Alexa, Google Home, etc.
IFTTT Standard
This feature allows smart gateway to control multiple or more complex automation. So having it in smart gateway IoT is a bonus.
MQTT Availability
MQTT is another network protocol that provides low-latency connections across IoT devices, common applications include Bluetooth MQTT gateway.
Safety Backing
It is recommended to consider smart gateway manufacturers that are certified with a safety mark and no security risks.
Top 3 Best Smart Gateways
So yes, smart gateways are a game changer for modern-day homes. Here, Dusun IoT makes a list of these:
Dusun Home Assistant Gateway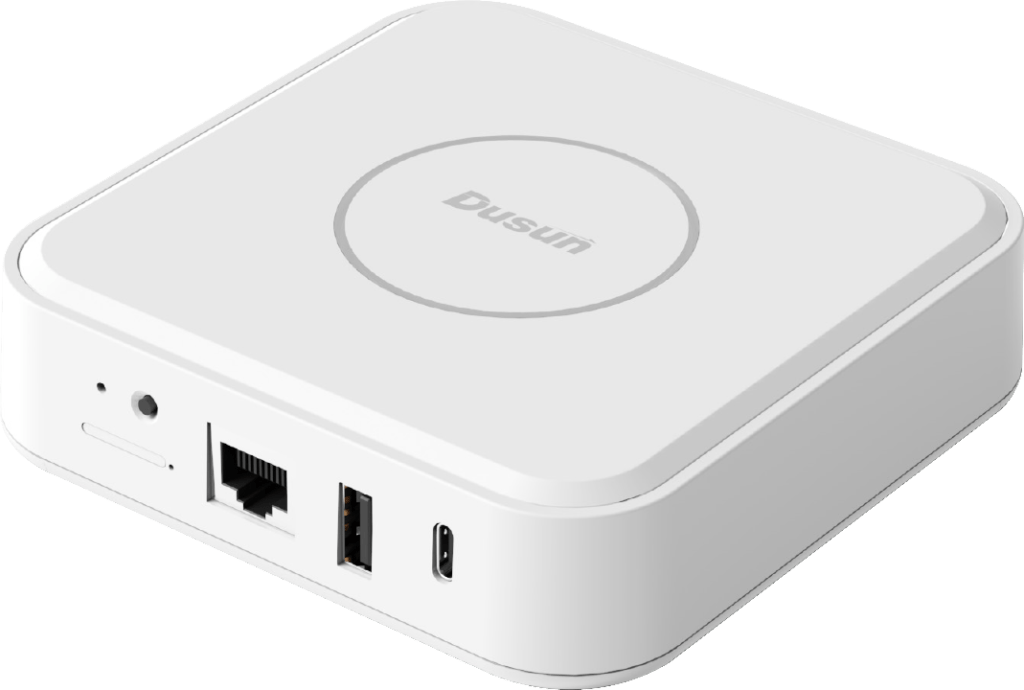 Dusun is another IoT gateway supplier that doesn't compromise on quality. Our smart homes gateways speak excellence and that's because of a number of reasons.
First and foremost, our Home Assistant gateway completely wireless, and the overall device looks clean. Secondly, it's completely configurable and works quite well with WIFI, Bluetooth, and ZigBee 3.0.
Dusun Home Assistant gateway also works under powerful hardware, so your home appliances will be organized all time. It runs on Lithium batteries which helps you stay connected in the long run.
As far as security goes, this IoT gateway is quite functional.
| | |
| --- | --- |
| PROS | CONS |
| ✅ An innovative smart gateway hub | ❌ It's not widely known. |
| ✅ Perfect for home assistance | |
Tuya ZigBee Gateway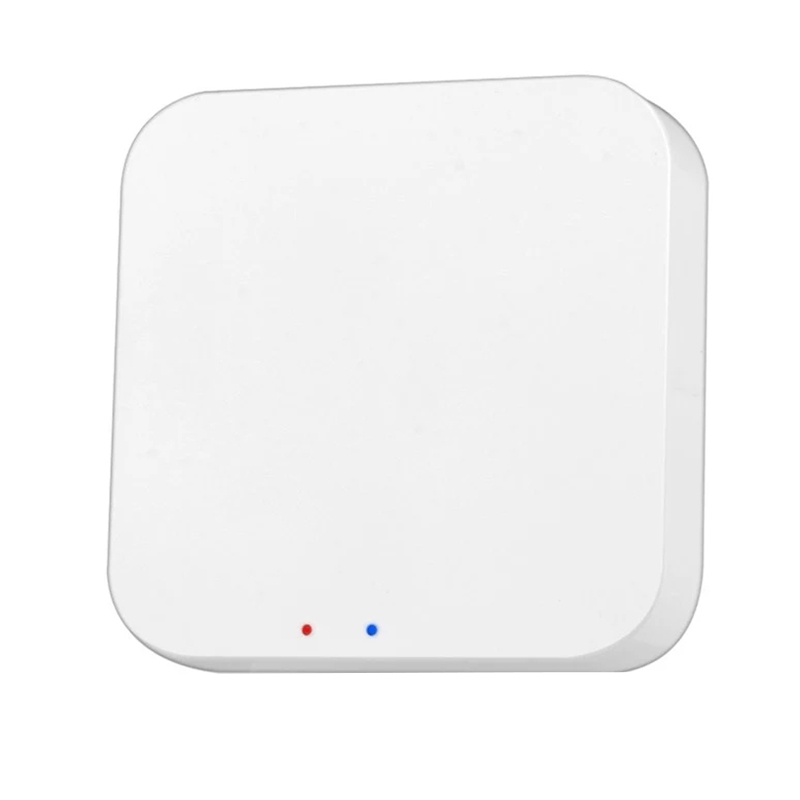 Zigbee is one of the leaders in smart home technologies, and that's what this device is all about. This particular smart home gateway is connected with a 2.4GHz Wi-Fi. It's compact, reliable, and can easily connect with your end-router. Tuya Zigbee gateway features that everything comes pre-configured.
Once purchased, you can easily view and control your Zigbee IoT devices. It also supports Android and IOS systems, so compatibility-wise, there won't be much trouble. Besides that, the app is beginner-friendly, and not complicated.
| | |
| --- | --- |
| PROS | CONS |
| ✅ Top-rated smart gateway | ❌ ZigBee gateway takes a bit of time to load |
| ✅ Easy to install and use | ❌ Lacks some advanced features |
Xiaomi Smart Gateway V3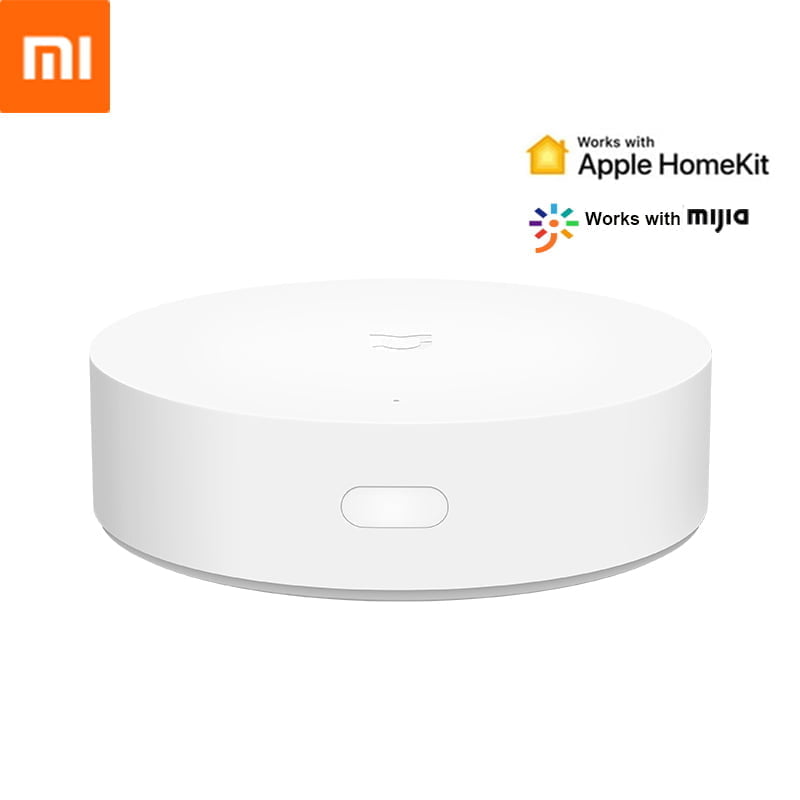 Most of the smart home devices are region-based, meaning what works for you won't be for me. However, Xiaomi is one of those manufacturers who provide support for quite a number of countries.
Their latest innovation, i.e., the Smart Gateway V3, is best for those who are looking for convenience at affordable pricing.
The unit itself is beautifully put together, and I like how small the whole thing is. Even still, it's powered through a micro-USB and uses around 5 Watt.
Xiaomi V3 not only supports ZigBee and WIFI but also connects with Bluetooth. This means that even if you're out of Bluetooth range, you will still be able to control your appliances.
| | |
| --- | --- |
| PROS | CONS |
| ✅ A wide coverage range | ❌ It lacks a safety mark |
| ✅ Compatible with both WIFI and ZigBee | ❌ Needs a universal adaptor separately |