Modern controls and sensors found in smart homes enable homeowners to automate particular processes and tasks. There are many options available for home automation, whether you want to manually operate your home or use an IoT gateway.
Home automation using Raspberry Pi involves using a Raspberry Pi computer to control various devices and appliances in a home environment, typically to make the home more innovative, more efficient, and easier to manage. The small size and low power consumption of the Raspberry Pi make it well-suited for use in a home automation setup, and its open-source software and hardware make it easy for users to customize and extend its capabilities as needed.
What IoT hardware is needed to realize home automation with a Raspberry Pi?
Depending on extra peripherals, the actual hardware you'll need to automate your house with a Raspberry Pi may change. The following are the requirements for a basic Raspberry Pi smart home hub:
Raspberry Pi: You'll need the main computer board, such as a Raspberry Pi 4 Model B.
Power supply: A power supply specifically designed for the Raspberry Pi, such as a 5V 3A USB-C type.
Micro SD card: You'll need a minimum of 8GB micro SD card for the Raspberry Pi's operating system and Home Assistant software.
Home automation devices: These include smart switches, smart lights, smart locks, sensors, etc. Some popular brands include Philips Hue, TP-Link Kasa, and Google Nest.
A router: with an active internet connection, it can access your home automation system remotely and receive updates.
Optional: A case for the Raspberry Pi to protect it from dust and other environmental factors; A USB keyboard, mouse, and monitor to initially set up the Raspberry Pi. After the initial setup, you can access the Home Assistant interface via a web browser on your local network.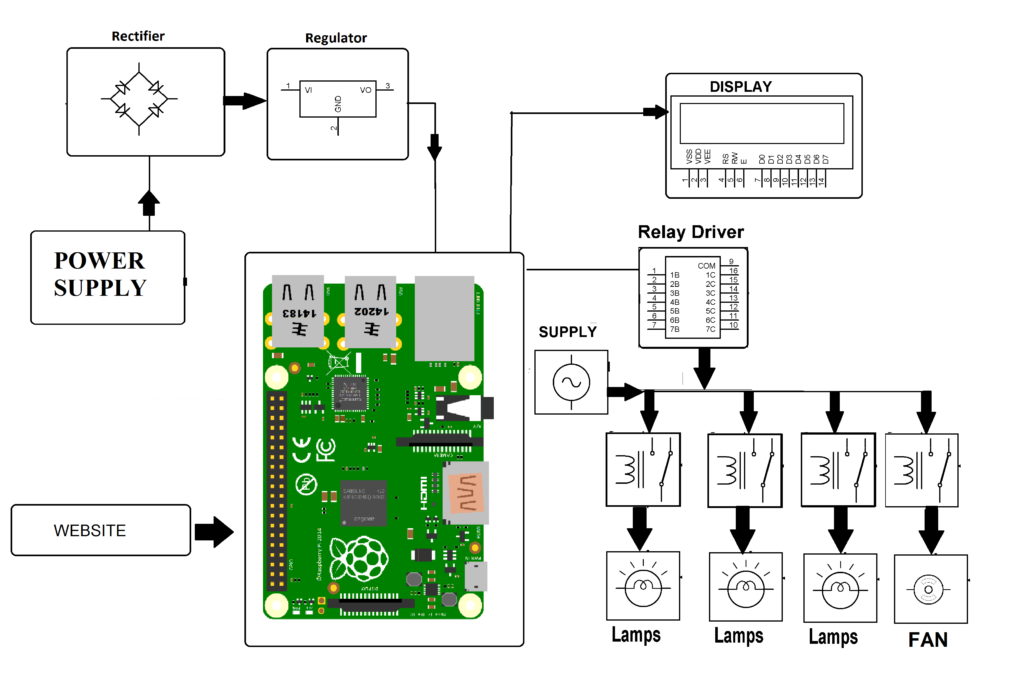 How Does Raspberry Pi home automation work?
Software is required for home automation with Raspberry Pi, and this can be done for free with options like Home Assistant. It can leave your data in your hands and only transfer something within your home network, which is a great benefit for your data privacy, and this may appeal to individuals who are uneasy with the licencing agreements of the majority of commercial hubs currently available on the market.
Raspberry Pi works with Home Assistant
Home Assistant, as the name suggests, is a top choice for open-source Raspberry Pi smart home automation software. Hass.io is a Raspberry Pi smart home OS that handles everything from Home Assistant installation to user interface management (UI). There are numerous Hass.io add-ons available, ranging from Let's Encrypt to Alexa and Google Assistant.
As a result, Home Assistant for the Raspberry Pi provides a wealth of features. Plex, IFTTT, Sonos, Zigbee, Z-Wave, and Samsung SmartThings are among the many connections available for the open-source home automation platform. It's simple to set up, has a plethora of add-ons, and offers many opportunities for automation.
Voice commands, mobile apps, and automation rules can be used to integrate and control smart devices such as lights, switches, locks, and sensors with the Raspberry Pi. Home Assistant also supports hundreds of different devices and services, allowing you to expand your system over time easily. The platform also has an easy-to-use interface and can be integrated with popular voice assistants like Amazon Alexa and Google Assistant.
Once configured, you can use Raspberry Pi to automate a variety of household tasks. For example, you can programme your smart thermostat to turn off lights when you leave the room, adjust the temperature based on your schedule, or receive notifications when someone enters or exits your home.
Scenes and scripts are also supported by Home Assistant, allowing you to automate multiple actions with a single command. When you go to bed, for example, you can create a "Goodnight" scene that turns off the lights, adjusts the thermostat to a comfortable temperature, and locks the doors.
The Raspberry Pi and Home Assistant combination provides a versatile and cost-effective home automation solution. You can create a customized system tailored to your specific needs thanks to its ability to integrate with various smart devices and support automation rules.
Explore Home Assistant Gateway here:
Raspberry Pi works with openHAB
According to the official website for OpenHAB, the Raspberry Pi is a fantastic piece of hardware to use due to the fact that it consumes very little power and has a very small footprint. This well-known open-source technology for intelligent home automation has a devoted community behind it.
Companion apps are available for mobile platforms such as iOS and Android. Additionally, there are over 200 integrations available for various systems, devices, and technologies, in addition to a straightforward startup.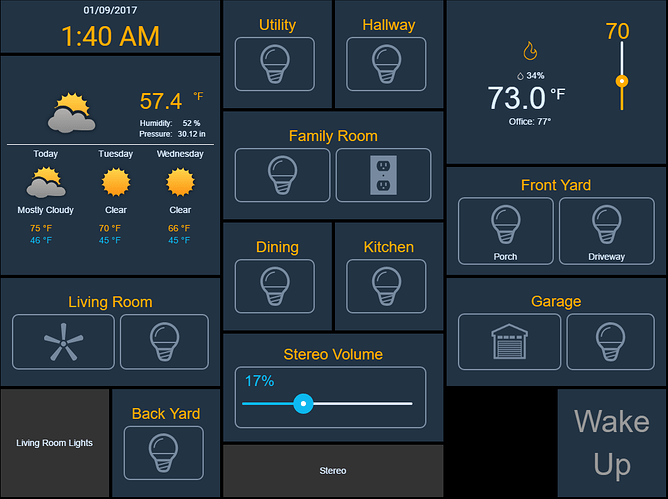 Explore OpenHAB gateway here:
Raspberry Pi works with Calaos
Calaos is a free and open-source smart home software that converts your Raspberry Pi into a smart home system. It will allow you to easily control and monitor your household activity. It will run as an OS on your Raspberry Pi and give you many smart home functionalities ranging from basic to advanced user interfaces. You may manage your home appliances, such as lights, play music, and transform your home into a smart home that adjusts the environment based on your mood.
Calaos, a full smart home automation OS, provides an incredible level of support. There's support for touchscreen interfaces, native Android and iOS apps, a Linux OS base, a web app, and even server capabilities. Installers contain a Raspberry Pi image, Cubieboard releases, Intel chipset images, and other goodies.
Raspberry Pi works with Domoticz
The Domoticz smart home automation platform works with a variety of devices, including the Raspberry Pi. Many devices, such as remote controls, can be connected. Domoticz is an excellent choice for running on a Raspberry Pi due to its extensive integrations, which include MQTT and Apple's HomeKit. Domoticz is perfect for running on an SBC due to its lightweight nature.
Domoticz comes with excellent documentation, including a robust Wiki page dedicated to the Raspberry Pi.
Raspberry Pi works with Jeedom
Jeedom, an open-source home automation programme, can operate a variety of smart devices such as lighting, mocks, and even media players. It's compatible with Linux and works flawlessly on the Raspberry Pi. Mobile apps for Android and iOS are available for control on the go. Notably, Jeedom does provide a pre-fab option for a gadget that is ready to use right away.
Explore Jeedom gateway here:
How does Dusun Pi reduce energy consumption and cost in home automation?
As a perfect raspberry pi home automation replacement, Dusun Pi enables users to build powerful home automation and has been verified in countless IoT scenarios. Dusun Pi can run Linux, Ubuntu, Debian, Windows, and Android and supports integration with mainstream platforms such as openHAB, Home Assistant, Node-Red, Jeedom, and Domoticz. Dusun Pi 4 not only realizes the integration with the platforms of Raspberry Pi but also opens up more options for customers.

Home energy management
Users can monitor their energy use and cut costs by using the Dusun Pi. Any energy monitoring hardware that interfaces with the gateway can be utilized as a data source after the custom add-on has been installed into the Dusun Pi running the home assistant.
Automating appliance scheduling, as well as programming thermostats to turn off when occupants are away or lower temperatures in apartments when the weather warms, can reduce appliance runtime dramatically. Programming a dishwasher to run at night can reduce energy consumption by scheduling some processes for off-peak times.
The installation of a smart lighting system may also lead to quicker illumination shut-off. Motion and occupancy sensors "learn" when a room is unoccupied and switch off or dim the lights. This ostensibly straightforward process can result in a considerable decrease in expenses.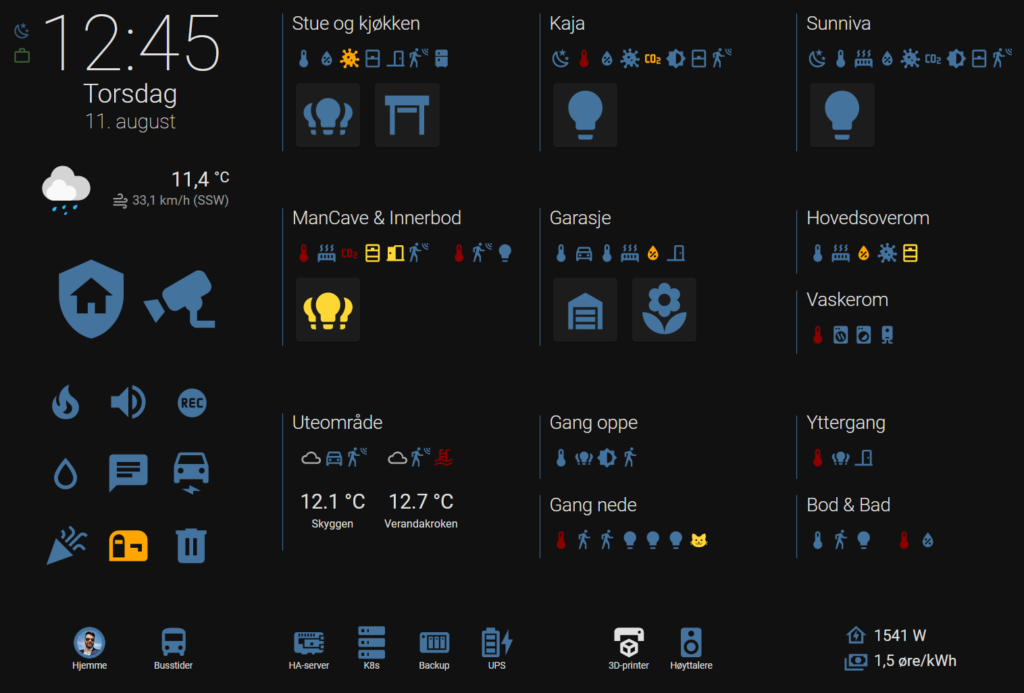 Preventive maintenance
With IoT sensors and smart metres, Dusun Pi can make homes smarter, which lowers maintenance costs by 10% to 40%①. Here are a few instances that effectively demonstrate this notion. Residents can use the smartphone app to check the humidity level and quickly identify any signs of mould in the home. When a fire hazard arises, the corresponding smoke alarm can warn the residents of the danger immediately, ensuring the safety of people and property.
Residents can use the mobile APP to remotely control the iron if they forget to turn it off before leaving and coming back. Additionally, landlords and property owners will have remote access to all of the information about the property via a mobile application, eliminating the need for travel costs.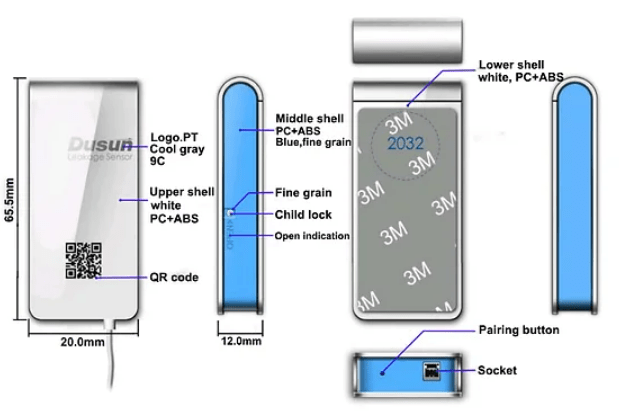 If you need Raspberry Pi as Zigbee Gateway or industrial raspberry pi alternative, please send us your actual circumstance and specific requirements by the side form or the online chat option, and Dusun IoT will do all in its power to personally tailor an IoT solution for you that is based on the highly capable Dusun Pi. Our FAE team will help you avoid problems during the development process, and please get in touch with us as soon as possible.
Reference:
Gandzeichuk, I. (2022) Council post: Smart homes: Reducing carbon footprint and expenses, Forbes. Forbes Magazine. Available at: https://www.forbes.com/sites/forbestechcouncil/2021/12/1/smart-homes-reducing-carbon-footprint-and-expenses/