The Smart Home, a long-standing promise for more than 30 years, is now becoming a reality. ZigBee has emerged as the preferred wireless communication technology. ZigBee is a low-power wireless technology that works with WiFi to make our homes smarter, safer, more comfortable, and more energy efficient.
The entire goal of a smart home is to have everything connected to everything else. All connected gadgets, in particular, can share information. You can control them all without having to go to each one separately. A single network connects all devices created by various firms. As a result, communication requires a shared language. This is where ZigBee comes in.
What is Zigbee?
Zigbee is a full-stack solution that typically operates following the IEEE 802.15.4 standard and employs wireless mesh network technology. It is a wireless technology based on standards created to enable low-cost, low-power wireless machine-to-machine (M2M) and InternetInternet of things (IoT) networks.
The ZigBee standard was created by the ZigBee Alliance, which included many significant companies such as Philips, Mitsubishi Electric, Epson, Atmel, Texas Instruments, and others. This Alliance was established as a non-profit organization in 2002.
ZigBee offers developers and ends users flexibility as well as excellent compatibility. The protocol has several uses due to its significant features of low cost, low power consumption, and speedier wireless connectivity. For example, it is a preferred technology for smart homes since it outperforms other wireless technologies in several ways.
For starters, ZigBee devices are trustworthy since communication is two-way. Second, it serves all industries, including lighting, security, appliances, and home access. Third, and most significantly, this technology consumes very little power because of its low latency and duty cycle. Furthermore, it employs a mesh network, reducing node failure likelihood.
ZigBee Architecture
The IEEE 802.15.4 standards for the Physical and MAC layers and its own large network and application layers are followed by the ZigBee network protocol.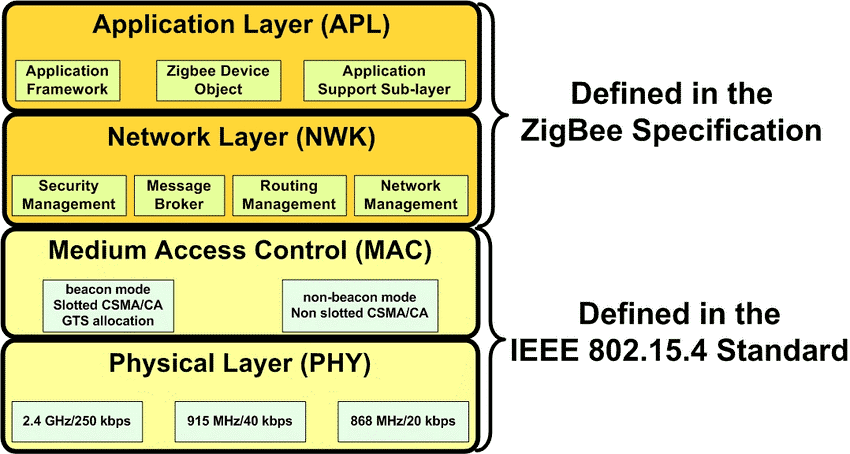 Frequency of Zigbee
The physical and MAC layers of IEEE 802.15.4 are used by Zigbee. It operates in the unlicensed 2.4 GHz ISM band as well. Although 2.4 GHz is widely used worldwide, devices in the United States, Europe, and China employ frequencies such as 915 MHz, 868 MHz, and 784 MHz, respectively. It also transmits data at a rate of 250 kbps.
Is Zigbee secure?
Wireless technologies are mainly divided into four types: Bluetooth, WiFi, Zwave, and ZigBee. No technology is entirely immune to attack, and ZigBee is relatively secure in a small range of wireless technologies. All Zigbee devices use built-in encryption to prevent hacking.
The Connectivity Standards Alliance, an organization that develops standards for Zigbee technology, uses a certification program to ensure that manufacturers comply with these security standards.
Wondering why ZigBee when you already have alternative communication standards like WiFi or Bluetooth? ZigBee operates on the same frequency as WiFi and Bluetooth and is used for short-range communications or to create a personal area network. It was designed specifically for sensor and control networks.
It is mainly used to monitor and manage equipment for which Bluetooth and WiFi are insufficient for this particular purpose of wireless communication.
WiFi is mainly based on the IEEE 802.11 series, whereas ZigBee is primarily based on IEEE 802.15.4. Because WiFi is based on WLAN and ZigBee employs WPAN, the two are different technologies. WiFi ranges from 30 to 100 meters, while the other ranges from 10 to 30 meters.
It also offers a 250 Kbps data rate. On the other hand, WiFi technology, which operates at a rate of 54 Mbps, is used for communication by devices working at high power and data rates.
Zigbee's most delicate features are the device's long-lasting battery life and low power consumption rate. ZigBee requires a transmit power of only 100 mW compared to Bluetooth, making it more energy-efficient. Additionally, it has the advantage of supporting hundreds of devices as opposed to Bluetooth's maximum of seven. The following pictures more visually demonstrate the difference between these three protocols.

From electronicshub.com
Globally Adopted
Extensive library of mobile apps and devices used by hundreds of businesses worldwide.
Interoperable
There is a large ecosystem of Zigbee products to choose from that work in unison.
Reliable and Low-Power
A self-healing mesh network eliminates single points of failure while consuming little power.
Secure and Reliable
Secure by design, with a variety of security mechanisms, including AES-128-CCM encryption over the air to meet your security requirements.
Who chooses Zigbee?
Residential and Commercial Users
Zigbee is a mature, market-proven technology that provides flexibility and interoperability for home and business applications. It is a dependable, secure, energy-efficient, and cost-effective solution with a scalable network size that addresses a variety of Zigbee use cases.
The continuous development of Zigbee is supported by some of the world's largest utilities, energy service providers, product manufacturers, and technology businesses. Zigbee is still evolving as a technology, with new features in the works and scheduled for release.
IoT Product Developers
Zigbee is a mature, market-proven technology with millions of smart devices in use today. Zigbee is the only full-stack interoperability technology supported by a worldwide member ecosystem ranging from silicon vendors to integration services, allowing for development and go-to-market flexibility while maintaining the security of supply chain variety.
Service Providers / Ecosystems
The continuous development of Zigbee is supported by some of the world's largest utilities, energy service providers, product manufacturers, and technology businesses. Zigbee is a mature, market-proven technology with millions of devices in use today. It is an open standard that allows for a competitive marketplace of various vendors, lowering costs.
The global 2.4GHz (and soon-to-be-released Sub-GHz) spectrum, standard technology, and proven compatibility make adoption and customer service more accessible.
Utilities
The continuous development of Zigbee is supported by some of the world's largest utilities, energy service providers, product manufacturers, and technology businesses. Zigbee is an open standard that allows for a competitive marketplace with various vendors, lowering costs. The global 2.4GHz (and soon-to-be-released Sub-GHz) spectrum, standard technology, and proven compatibility make adoption and customer service more accessible.
What devices use ZigBee?
The ZigBee Alliance is a group of businesses that have adopted this standard. More than 400 members are registered in the Alliance, and over 2,500 devices are in use. Here are some users of this standard:
Amazon Echo Plus
Samsung SmartThings
Apple
Comcast
Honeywell
Philips
Bosch
Nokia
Zigbee application scenarios
Sensor networks based on Zigbee technology are widely used and can help better achieve goals. Zigbee technology applications include smart homes, industrial control, automatic meter reading, medical monitoring, sensor network applications, telecommunication applications, and warehousing logistics systems.
Smart Home
Under normal circumstances, there will be many electrical and electronic devices in the home, such as lights, televisions, refrigerators, washing machines, computers, air conditioners, etc., and there may be smoke sensors, alarms, cameras, and other equipment. In the past, it was possible to achieve point-to-point control, but if ZigBee technology is used, these electronic devices can be linked to form a network.
It can even be connected to the Internet through gateways, so people can quickly check on their homes from anywhere without having to run wires. Applying ZigBee wireless communication technology to the field of smart home devices can improve the convenience of operation and reduce the cost of a home on the one hand.
In addition, ZigBee wireless communication technology can also achieve practical signal anti-interference functions, reducing signal interference to other users while creating convenience for people.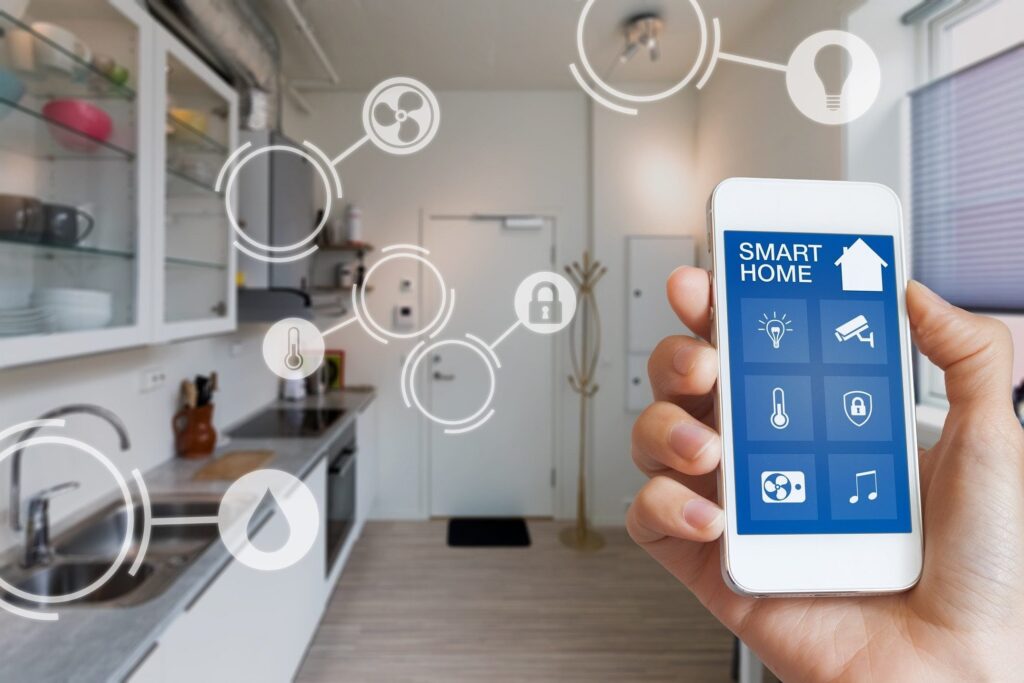 From https://www.vastgoedmarkt.nl/
Smart elderly care
Zigbee can also be widely used in the field of smart elderly care. The Smart Elderly Care Hardware Solution allows the elderly to remain at home independently for longer. It can detect the elderly's life trajectory and also protect the elderly's safety. The system employs inconspicuous wireless sensors placed throughout the home to learn the elderly's daily behavior patterns and detect behavioral changes that may cause concern.
It then sends messages to family members or caregivers to remind them. The system has been successfully tested in residential care facilities for several years and is now available for home installations by service providers, retailers, and smart home system integrators.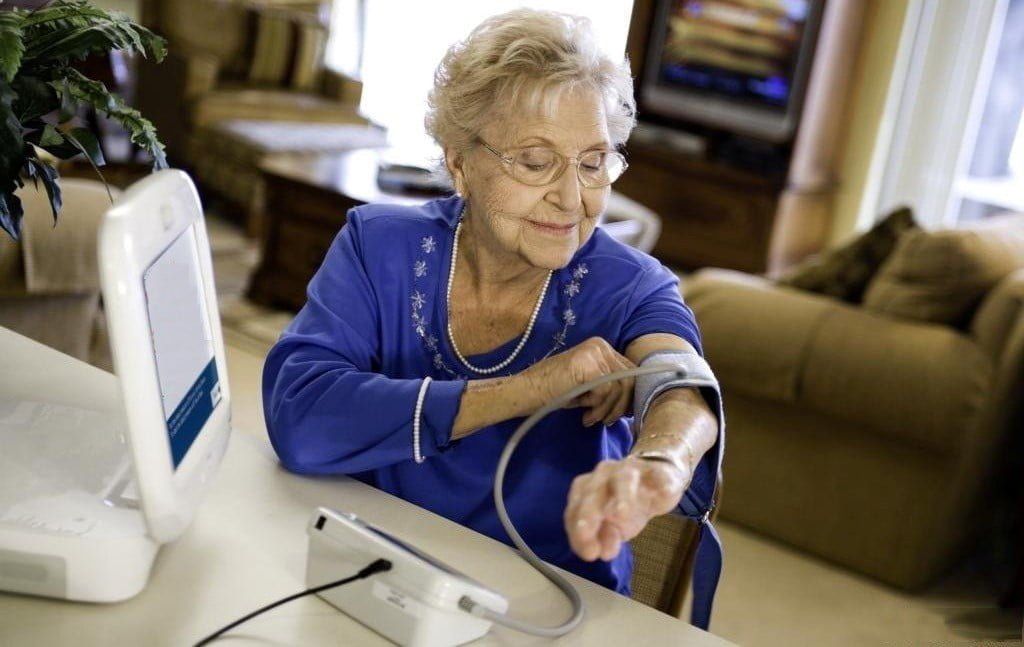 Smart Apartment
Designed to provide renters with a lifestyle blend home and increase rent for tenants, save energy and collect valuable resident population data in return. Smart apartment hardware solutions are mainly for channel dealers and apartment managers. It is equipped with intelligent hardware devices such as smart gateways, access control, locks, thermostats, smart meters, liquid leakage sensors, human motion sensors, smart sockets, and smart switches.
At present, the solutions on the market mainly adopt cloud-to-cloud docking solutions. Assuming a problem with the equipment service provider will cause the cloud platform to stop serving, making the apartment system unable to operate normally and causing losses.
DUSUN can provide a way for devices to directly connect to the apartment system, avoiding the risk of system crashes caused by third-party problems in apartment system services. Most importantly, DUSUN provides a standard device docking API, allowing the system docking time to be controlled within one month. This is something that most solution providers cannot do.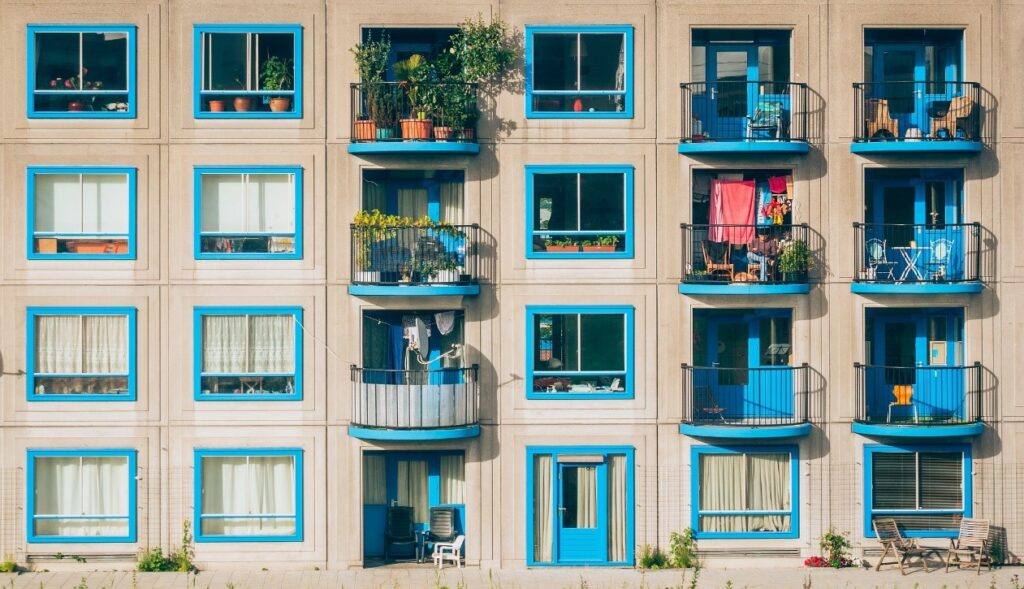 Medical monitoring
Electronic medical monitoring is a recent research hotspot. Many sensors are put on a person's body to measure things like pulse, blood pressure, and health status. Monitors and alarms are also placed in a hospital ward so that physical conditions can be checked at any time. Once a problem occurs, you can respond in time, such as by notifying the duty staff of the hospital.
Through ZigBee technology, these sensors, monitors, and alarms may connect to create a monitoring network. Because it is a wireless technology, there is no need for a wired connection between sensors, and the person being monitored can move freely.
Sensor network application
The sensor network is also a recent research hotspot and has good application prospects in aspects such as cargo tracking, building monitoring, and environmental protection. Low-cost nodes, low power consumption, automatic networking, simple maintenance, and high reliability are requirements for sensor networks.
ZigBee is a great technical option for sensor network applications because of its benefits in networking and low power usage.
Warehousing logistics system
With the promotion of warehousing and logistics systems, the demand for unlimited data transmission systems has shown a rising trend. It puts forward high-efficiency and low-cost requirements for wireless communication technology. ZigBee is especially suitable for warehousing and logistics systems due to its safety and reliability, multi-path routing, and other characteristics. Its practice is embodied in:
First is the scheduling of on-site vehicles. Because the connection between the vehicle and the console is so important and because it's hard to ensure the transmission distance with traditional wireless communication protocols in places like warehouses and logistics, ZigBee can be used to solve this part of the problem.
Second, the network structure of meshed ZigBee wireless communication technology can be applied to warehousing and logistics, relying on data relay, dynamic routing, and other means to ensure the reliability and efficiency of overall system communication.
Third, vehicles in warehousing and logistics always have to move constantly, and conventional wireless communication protocols always show the problem of insufficient flexibility when finding the best path. The application of technology, with its network topology, can meet the changing needs of information transmission paths and can flexibly provide an ideal transmission path to ensure the quality of communication.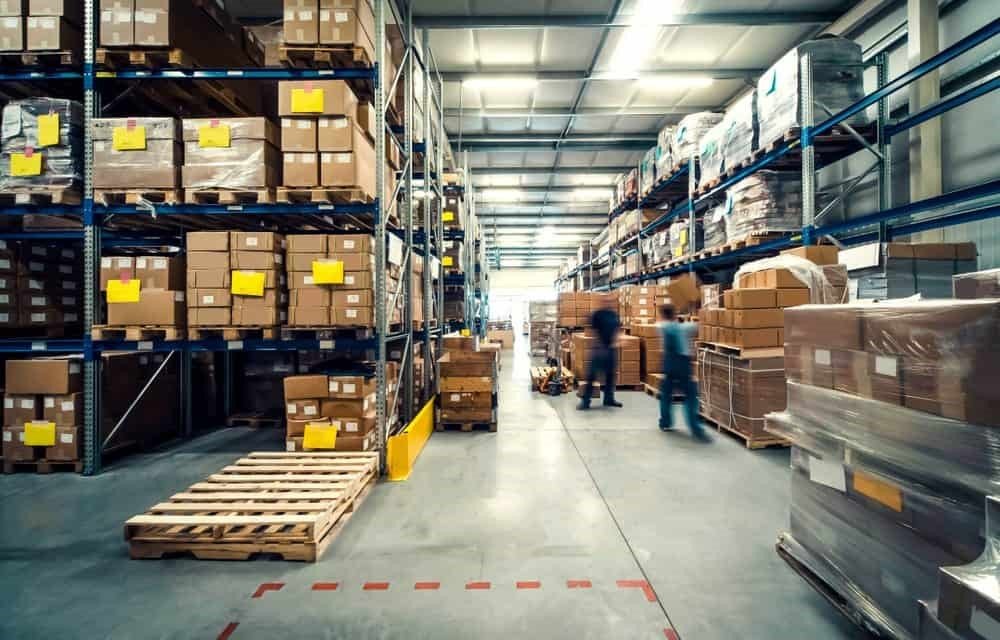 From https://magenest.com/en/warehousing-in-logistics/
Automatic meter reading
Sensors convert the meter readings into digital signals that send the readings directly to the company that supplies the gas or water via the ZigBee network. Using ZigBee for meter readings can also bring other benefits. For example, the gas or water company can send some information directly to the user or combine it with energy savings. It can automatically reduce the speed of use when it finds that the energy is being used too fast.
ZigBee Wireless Devices
The Internet of Things market has more and more product types and more and more mature technologies. With the continuous improvement of ZigBee technology, it will become the most cutting-edge digital wireless technology in the world today. The significant advantages of ZigBee, such as low power consumption, low cost, low speed, and convenient use, make it bound to have broad application prospects.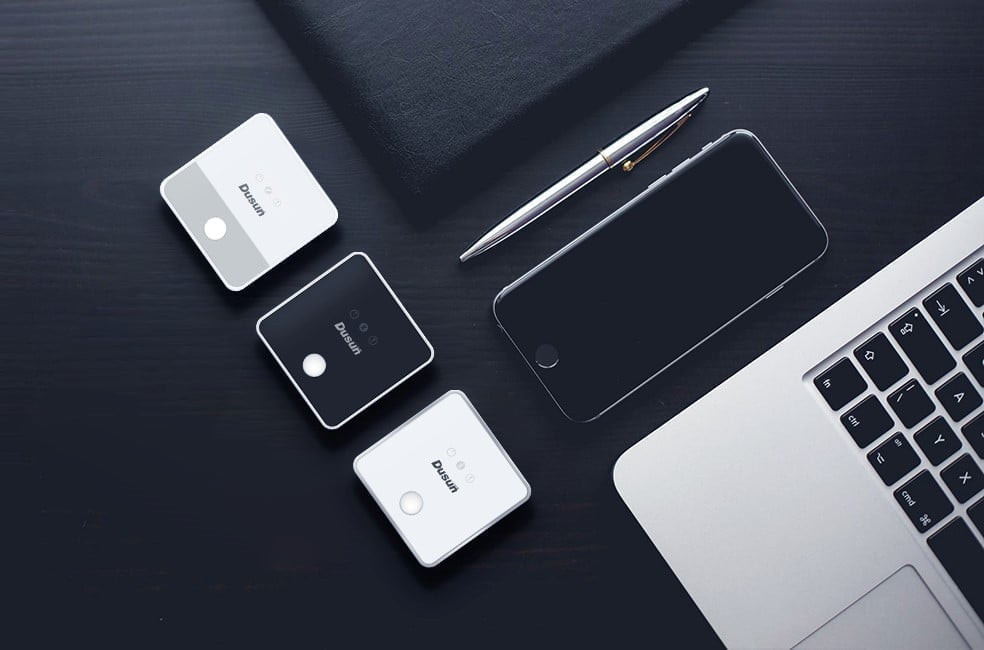 Thermostats, energy meters, temperature, presence, brightness, and CO2 sensors, smart sockets, actuators with integrated energy and power meters: a diverse range of wireless devices for Smart Building projects aimed at maximizing energy efficiency.
Gateway
All gateways of DUSUN support Zigbee, including IoT Programmable Gateway, Cloud Platform Gateway, IoT App Gateway
The ZigBee smart gateway, independently developed by DUSUN, supports the access of mainstream ZigBee protocol version terminal devices and allows third-party terminals that conform to the standard ZigBee protocol to access multi-service support expansion.
Smart Plugs/Sockets
The Wi-Fi & Zigbee-enabled socket works with Alexa to make any outlet be voice control. Multi-function supported: remote control, timer, and schedule lights, lamps, and small appliances to turn on/off automatically.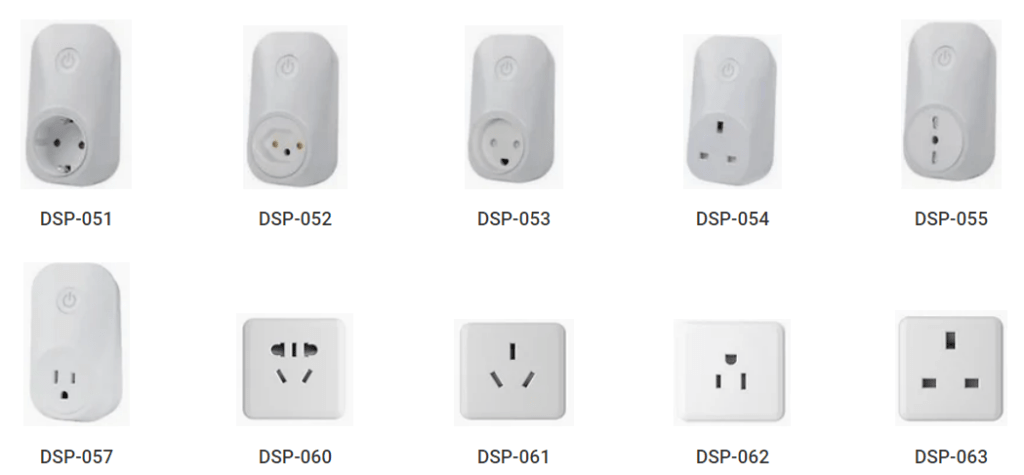 Sensors
Through our IoT center, Zigbee-certified sensors may be quickly incorporated into the customer's platform.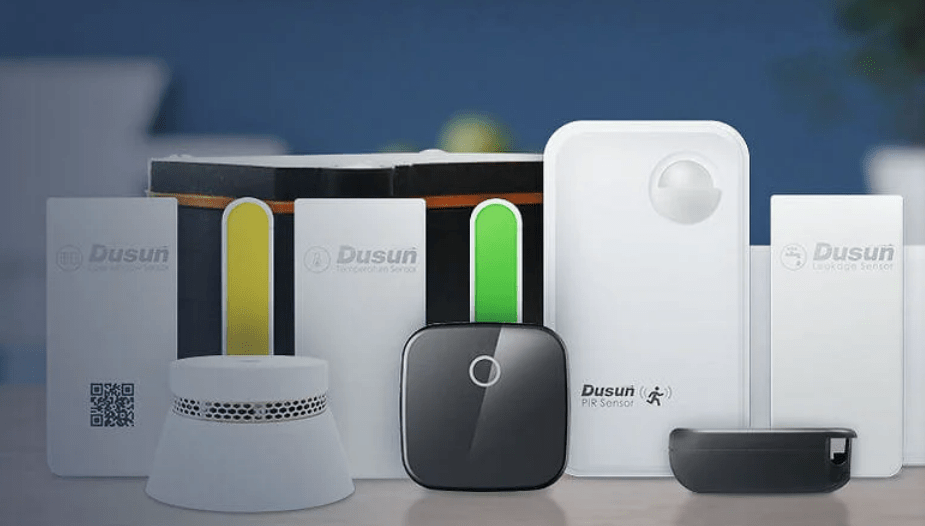 Wireless module
embedded Zigbee3.0 modules are also provided, allowing users to develop Zigbee gateways that meet individual needs. In the future, more and more smart products with ZigBee functions will enter our life, bringing great convenience and speed to our life and work.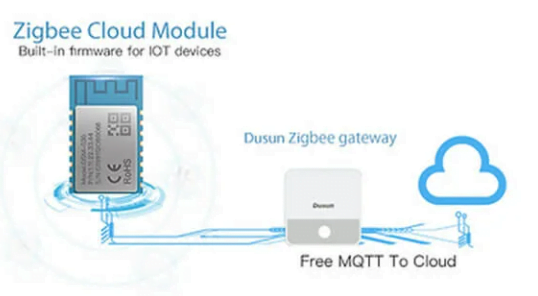 Smart Switch
Smart switch is used for wireless wired devices. based on the wireless protocol Zigbee and Bluetooth wireless. Additionally, it can be utilized for wireless control of things like a garden door, garage door, access system, and intercom.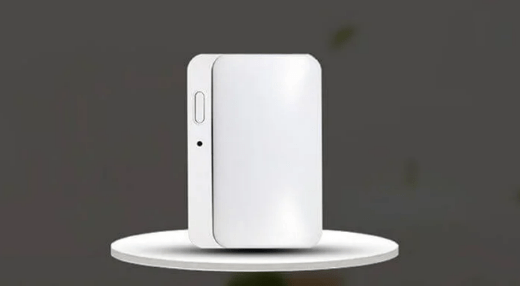 Wifi Router
The maximum Wi-Fi data rate is 580Mbps, while the maximum BLE data rate is 2Mbps. Additionally, the Wifi Router is capable of supporting the 5V adaptor and POE switch power supplies. Both the ZigBee3.0 and 4G LTE functions are reserved. The series contains two versions, dual-band 4G LTE router and router gateway. Dusun also offers Tuya-compatible routers ndeveloped in the base version.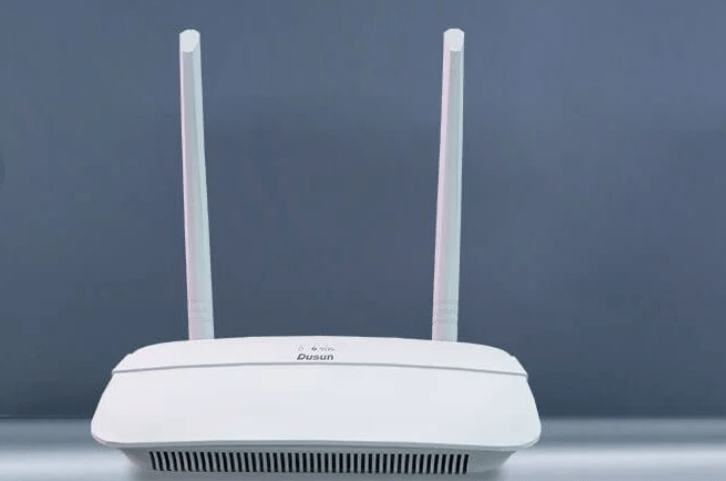 A summary of Zigbee's structure, modes of operation, configurations, and uses are presented below. Our goal in providing this article is to help you better comprehend the subject matter of the title.