User manual offered for quick and easy setup;

have Z-Wave & Zigbee3.0 protocol on it, convenient for users to test the sample;

Can connect to Ethernet through the interface RJ45;

Running Debian ARM 64;

eMMC is already on board for direct use, eMMC storage is optional (up to 64GB);

Home Assistant

i

mage has been pre-installed. If you want to install your own firmware, we can help, and support for the firmware development;

If you need any support of the SW custom add-ons, feel free to consult our engineers.
Home Assistant is a free and open-source software designed for smart home automation, integrating 1000+ different devices and services, allowing users to build powerful automation system and get insight into their energy usage. It is a complete local alternative to solutions like SmartThings and HomeBridge. It provides an easy-to-use interface and empowers the local control of smart home devices without anything in the cloud, offering better security, greater reliability, and more flexibility than many cloud- connected devices
Home Assistant can be used as a smart home hub, letting users to centralize and control all of their smart home devices in easiest and user-friendly way, regardless of brands. Meanwhile, Home Assistant supports local control, uplifting user privacy protection.
For its outperformance, if you want to create smart home or apartment solutions and do not have your own platform and hardware, we suggest you to choose this Home Assistant pre-installed gateway.
| | |
| --- | --- |
| CPU | Quad-core Cortex A53 |
| RAM | 2GB |
| eMMC | 32GB/64GB |
| OS | Debian |
| Power Supply | USB Type-C 5V/3A |
| Reset button | The reset button is a hole button, After pressing the reset button for more than 5 seconds, the Locator will be restored to the factory settings. |
| Switch | On/Off power |
| Network Interface | WAN/LAN variable. |
| USB | USB2.0 |
| SIM card | Micro SIM card |
| TF card | Up to 128GB TF card |
| Wireless protocol | Zigbee,Z-WAVE |
| Antenna | Zigbee PCB Antenna;Z-WAVE FPC Antenna |
| Installation method | Flat, Ceiling, DIN |
| RTC | Real-Time Clock operated from an onboard battery |
| IP rating | IP22 |
| Cooling | Heat dissipation silicone/aluminum |
| Current | [email protected] |
Block Diagram of DSGW-210 HA Gateway, Faster and Powerful Processing Capability
Featuring a potent RK3328 Quad-core Cortex-A53 processor, enough RAM, dependable storage to run Home Assistant, and a few add-ons quickly. It will also be able to integrate thousands of devices and run thousands of automation.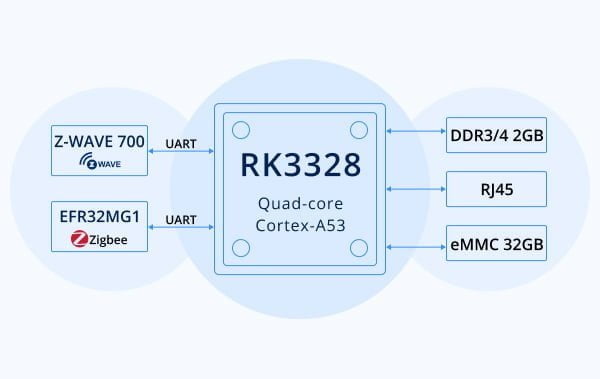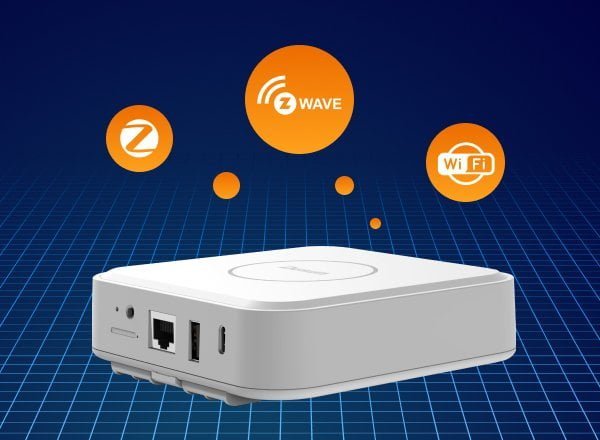 Support for Multiple Protocols
Be capable of communicating using various communication protocols such as Zigbee, Z-Wave, and Wi-Fi. This feature allows it to work with different devices with different protocols.
Expand Your Home Automation System with Add-Ons
Easily install other applications that will help you manage your home. For example Run AdGuard, a DNS-based ad blocker. Run third-party automation engines like Node-Red.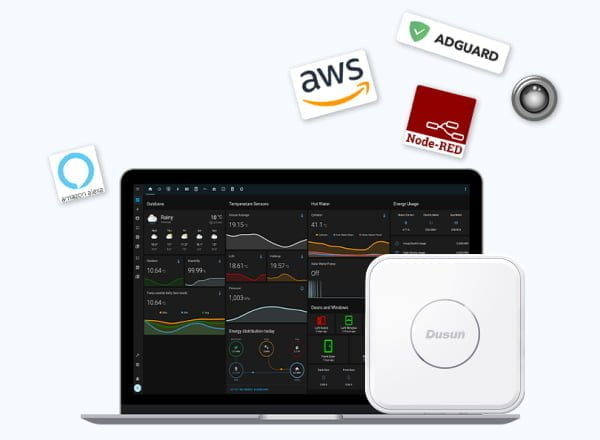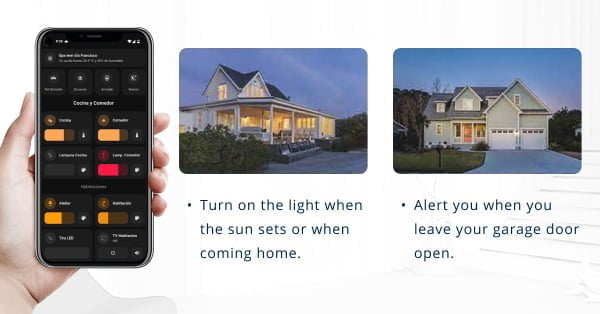 Complete Control with the Official Home Assistant App
Dusun Home Assistant Gateway is perfectly compatible with the Home Assistant App, which enables you to control your devices and be notified when things happen in your home. From anywhere, anytime.
Track and Monitor Energy Consumption in real time
The key feature of the Home Assistant Gateway is the home energy management tool, which allows the user to track home energy use. By connecting the DSGW-210-HA to a suitable smart end device, users can monitor current energy usage and trends over time. Help you start to save money.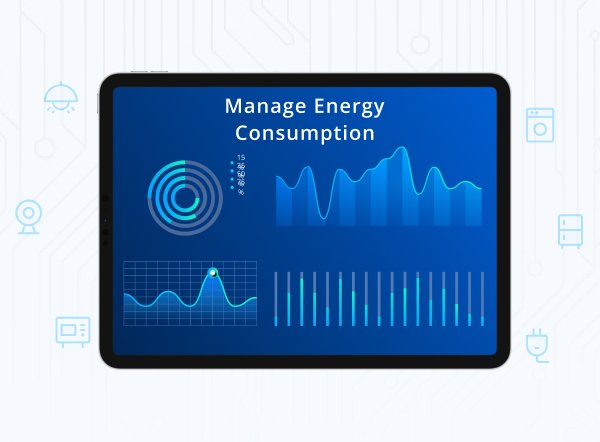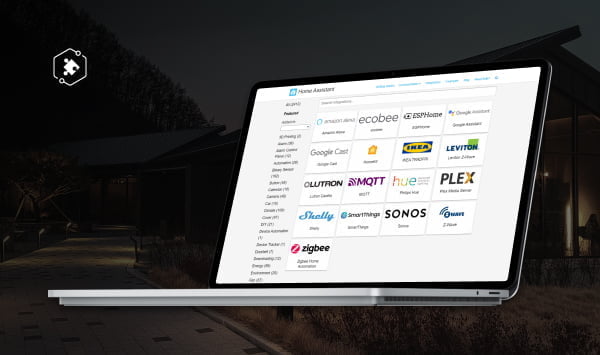 Compatible with Various Ecosystem Brands
With the help of integration, you can control devices from a different ecosystem within the same case.
Optional Model for the
mass production
| Model | DDR | eMMC | Zigbee3.0 | Z-Wave | Ethernet RJ45 |
| --- | --- | --- | --- | --- | --- |
| DSGW-210-HA-1 | 2GB | 32GB | ● | ● | ● |
| DSGW-210-HA-2 | 2GB | 64GB | ● | ● | ● |
For Sample only Product (
DSGW-210-HA-1
) available
| Model | DDR | eMMC | Zigbee3.0 | Z-Wave | Ethernet RJ45 |
| --- | --- | --- | --- | --- | --- |
| DSGW-210-HA-1 | 2GB | 32GB | ● | ● | ● |
MOQ (Minimum Order Quantity) for Logo Customization is $ 20K