Background and Requirement
| | |
| --- | --- |
| Customer | a well-known smart home platform provider |
| Country/Region | France |
| Application | Smart Home Automation |
| Project Scale | 2000+ IoT gateway ODM |
| Products | DSGW-210 IoT gateway |
This client is a leading home automation solution provider in France, which is known for its innovative open-source home automation software. Especially designed to be highly customizable and allow users to create personalized and smart home environments that meet their specific needs and preferences by integrating with:
The client has developed its first smart home gateway based on the Raspberry Pi 3 with pre-installed software, which is very popular in the French and even European smart home market.
In order to expand its product range and customer base, it was looking for a number of IoT gateway vendors to find suitable and cost-effective hardware devices that could work as a perfect replacement of Raspberry Pi 3, and to develop a more affordable smart home gateway for more customers.
Requirements and Challenges
How can you find a hardware platform that perfectly replace Raspberry Pi 3 with higher cost-effectiveness?
Sometimes, high performance does not equal to high suitability.
Thanks to its powerful performance and rich interfaces, Raspberry Pi 3 can be used to develop so many products such as desktop computers, media centers, industrial controllers and more. However, if it is only used to develop smart home gateways or IoT devices, there may be over- or under-performance of features and interfaces, and the cost-effectiveness needs to be optimized.
Using Raspberry Pi 3 as smart home hub, you may have to pay for interfaces that you even don't need, or need to connect and debug external wireless modules. Compared to Raspberry Pi 3, DSGW-210 has a more professional IoT gateway design.


Need to connect and debug external wireless modules.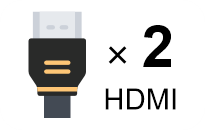 Have to pay for interfaces that you event don't need.
How can you find a hardware platform that perfectly replace Raspberry Pi 3 with faster production?
How to port existing R&D results quickly? It is worthwhile to think about.
The client has completed the product design based on Raspberry Pi 3 (including hardware & wireless module debugging, software or application development and integration, etc.), and hastily changing the hardware platform may cause some problems and greatly reduce the original research and development results, even have to face the risk of redesign and development.
Things you need to consider for changing IoT gateway platform include hardware and software compatibility as well as certification issues.
Solutions as Raspberry Pi 3 Smart Hub Alternative
DSGW-210 (Dusun Pi 3+) is an IoT edge-computing gateway supports multiple operating system and wireless protocols for flexible selection, which is a perfect solution to replace the Raspberry Pi 3 to help customer develop their own IoT devices in a cost-effective way. Its hardware features including:
A Raspberry Pi 3 Equivalent, Even More Powerful CPU Performance
DSGW-210 IoT Edge Computing Gateway adopts Rockchip's RK3328 (Quad-Core Cortex-A53, 64-bit, up to 1.5 GHz, 2GB DDR3, 16GB eMMC) as CPU, with equivalent performance comparable to the Raspberry Pi 3 (Quad Core 1.2GHz Broadcom BCM2837 64bit CPU, 1GB RAM). What's more, the built-in Debian 11 system allows it to install and run Linux software, which make it easy for the client to port the its software to Dusun gateways in the minimum code development.
Modular Design for Highest Cost-effectiveness
Dusun IoT provides full range of options (Zigbee, Z-Wave, Bluetooth, LoRaWAN, etc) for selection, empowers the client with the flexibility to choose the most suitable models accordingly, avoid paying for any modules that they even don't need to use.
Multi-network Options for Flexibility
DSGW-210 IoT gateway has 1 10/100 Mbps RJ45 port, dual-band Wi-Fi 2.4/5 GHz options, as well as a SIM card slot for 4G LTE connectivity. This give end users three main benefits: 1. they can select the most appropriate way for network connection based on the actual needs of the device and the surrounding environment; 2. three network methods can ensure that the network can operate normally under any circumstances. For instance, A connection through 4G LTE can serve as a backup connection in the event that access to the internet is lost, or it can even serve as the only means of gaining access to the outside world. 3. the three network configurations also guarantee the highest scalability. End users can connect more smart home devices to the home network by adapting these three network protocols to the specific requirements of the device.
Multiple Interfaces for Future-proof Expansion
DSGW-210 has a USB 2.0 port and can be equipped with a 128GB TF card. Users are allowed to use it to connect external devices to expand functions ( such as data collection or device control), or perform some basic configuration tasks such as installing drivers and upgrading devices Firmware, etc. Meanwhile, this is quite possible if you need to add other home automation protocols. The USB ports on the gateway are designed for just that; connect the USB antenna of your choice and download the appropriate plugin (if you need more USB ports, you'll need a powered USB hub).
Inserting a 128GB TF card to the IoT gateway can significantly expand the storage capacity of the device, which is very useful for storing large amounts of data, event records, sensor data or multimedia content. At the same time, the TF card can be used as a data cache, reducing the burden on the gateway's internal memory as well as improving operating performance under high load conditions. If end users want to employ some offline storage and backup applications, TF cards offer a convenient solution to store data locally on the gateway without the need to instantly upload it to the cloud. Data security can also be increased in such way, by storing sensitive data locally rather than being sent over the Internet.
5,000 mAh Chargeable Lithium Battery as Power Backup
Thanks to a 5000mAH Li-battery which can operate for up to nearly 7-day working time, you don't have to worry for continuous operation of the gateway device during power outage or emergency. The 5000mAh battery capacity is enough to ithstand power outages without becoming damaged, allowing the IoT gateway to operate in the event of a power outage and ensuring your IoT system won't be affected. Naturally, the degree of autonomy will change depending on the type of installation, but rest assured that it will, in all circumstances, make up for the occasional loss of power.
In addition, IoT gateways can gracefully shut down or carry out emergency operations with the help of lithium batteries used as backup power sources to lessen the possibility of data loss or damage. In IoT remote monitoring applications, backup power supply can ensure that the IoT gateway continues to function, preserving communication with the remote server, especially in the circumstance of the network disruption resulted by power failure.
How Does Dusun IoT Help Home Automation Platform Provider?
In the Previous Raspberry Pi 3 Smart Home Hub Production Process.
In the precious smart home hub production based on Raspberry Pi 3, the client need to purchase SBC, ZigBee & Z-Wave modules and antennas separately from different suppliers.
After integrating these components together in the smart home hub, the client has to debug the integrated hardware, develop software and burn to the hardware, design and purchase enclosure and package, and finally apply for professional certifications such as CE, FCC, RoHS, etc.

After Making Cooperation with Dusun IoT
Dusun IoT customized its smart home hub with already debugged built-in wireless modules, pre-installed software, ready enclosure, customized LOGO, neutral packing, and ready certification (FC, CE, IC, CB, RoHS, and RCM).

Since Dusun IoT had completed all the necessary parts ready and delivered off-the-shelf products, the client only needs to change the outer packing boxes so that them can be adapted to various channels for product sales.
Benefits of Cooperating with Dusun IoT
Cost-effective
Meets customers' needs in an extremely aggressive price with full range of products.
ODM Service
Deliverers completed products with everything ready for sales and use immediately.
Agile Delivery
Mature Production line for fast and stable delivery. Small batch (≤ 1,000 pcs): 2 weeks; Baseline product (≤ 50 pcs): 3 days.
Service& Support
Free but industry-leading support via multiple channels: Technical Community / Customer Support and so on.
In 2022, the client published a new economic smart home gateway on its official website and promoted it throughout Europe as a sister product of previous Raspberry Pi 3 smart home hub. At the same time, the client authorized its partners to offer this products on its online platform so that smart home customers in France and even throughout Europe can quickly buy and build their own smart home systems online. At present, the client has reached a business cooperation with Dusun IoT for more than 2,000 gateways every year.