Home Assistant Blue
The Home Assistant Blue is the odroid N2+ in a bundle with a 128GB eMMC, the Home Assistant aluminum case, and Home Assistant preinstalled. It can easily integrate thousands of smart home devices and run thousands of home automation.
Home Assistant Blue is Official Launched By Home Assistant Itself
Compared to other Home Assistant gateways, it is launched as an official product by Home Assistant itself, so Home Assistant Blue can get official support from Nabu Casa. Home Assistant is a well-supported piece of software, but it still doesn't solve all the potential problems with the thousands of different servers it can run on. This is where official support comes into play. You can get remote control using Nabu Casa. This cloud service works well at 5 USD/month, which is dirt-cheap for what it provides.
Home Assistant Blue Has High Productivity Storage
Second, its most significant advantage is its high productivity storage, up to 10 times that of Raspberry Pi. It uses 128GB of eMMC as storage, which significantly improves performance. Meanwhile, it is powered by a 6-Core Amlogic S922X Processor (ARMv8-A) with a solid amount of RAM, allowing you to quickly run Home Assistant, a couple of add-ons, and then a couple more.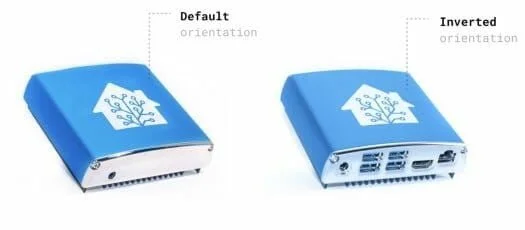 Home Assistant Yellow
Like the predecessor, Home Assistant Blue, Home Assistant Yellow is a mini-computer for home automation that runs the Home Assistant software.
Home Assistant Yellow History
Home Assistant Yellow was initially published under the name Home Assistant Amber. To celebrate its 8th birthday, Home Assistant launched a crowdfunding campaign for Home Assistant Yellow. They designed Home Assistant Yellow from the ground up for beginners and home automation enthusiasts to make it the easiest way to run Home Assistant.
Difference Between Home Assistant Blue and Yellow
The difference from its predecessor is that the Home Assistant Yellow already has built-in wireless technology for connecting lamps, thermostats, and other devices, so it doesn't need a USB stick. There are three major versions of the Home Assistant Yellow:
Primary Kit with Power Supply: A Yellow board with no included Pi nor PoE, for $115
PoE Kit without Power Supply: A Yellow board with no included Pi but PoE support, for $125
Flagship Kit: A Yellow board kit with a Pi and power supply included, but no PoE, for $175
According to the information on its official website, the basic kit should be available in May, the PoE kit in July 2022, and the complete kit, including a CM4, in November 2022.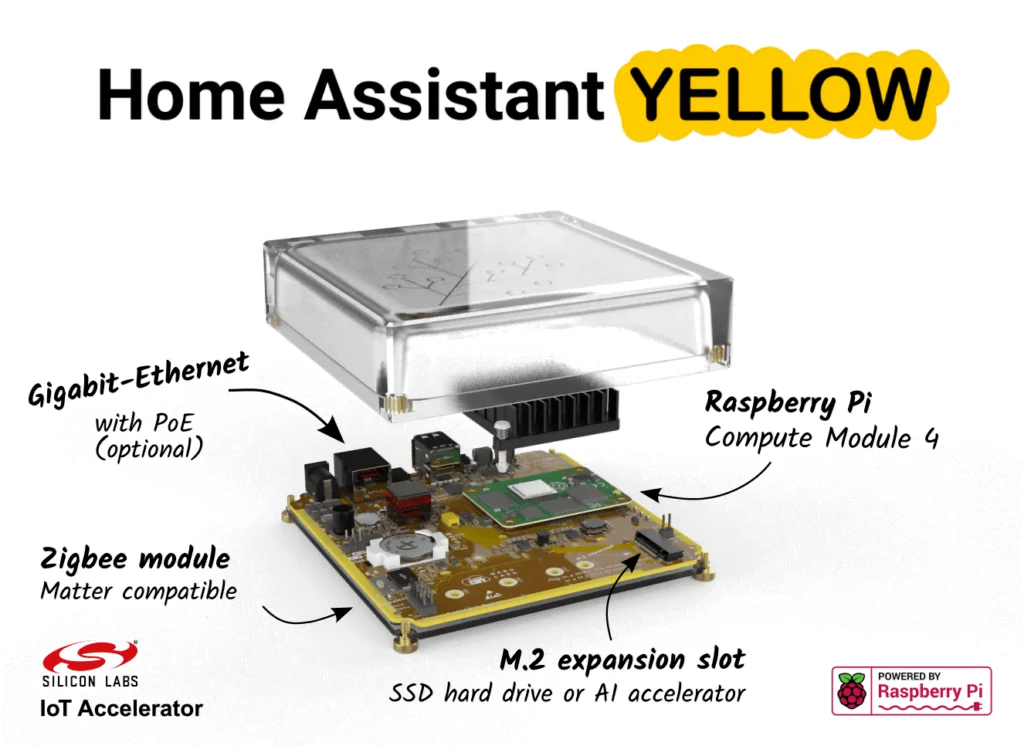 DSGW-210-HA (Home Assistant Pre-installed Gateway)
The DSGW-210 Home Assistant Zigbee/Z-wave Ethernet gateway powered by Roombanker (a subsidairy of Dusun IoT) is an out-of-box gateway hardware. It also is a ready-to-use smart home hardware and requires minimal programming basics for the user. DSGW-210 Home Assistant pre-installed gateway enables the user to run Home Assistant and experience the best home automation in the world in the easiest way. Its RAM is 8GB, and the eMMC is 32GB. The CPU adopts Quad-core Cortex A53, which guarantees its high performance.
Home Assistant can integrate 1000+ devices and services, allowing users to build robust home automation and get insight into their energy usage. It is a complete local alternative to IoT solutions like SmartThings and HomeBridge. What's more, It provides an easy-to-use interface and empowers the local control of smart home devices without anything in the cloud, offering better security, excellent reliability, and more flexibility than many cloud-connected devices.
Home Assistant Yellow vs Blue vs DSGW-210-HA
Next is a detailed table comparing the three Home Assitant gateways in terms of Home Assistant hardware itself and performance.
Home Assistant Yellow
Home Assistant Blue
DSGW-210-HA
CPU
Quad-core Cortex A72
Quad-core Cortex-A73 @ 2.2Ghz/ Dual-core Cortex-A53@ 1.8GhZ
Quad-core Cortex A53
RAM
8GB
4GB
2GB
eMMC
32GB
128GB
32GB
RTC
YES
YES
YES
SSD
YES
NO
NO
USB slot
YES(4 USB3.0 port)
YES(2 USB2.0 PORT)
YES(1 USB2.0 PORT)
SIM card slot
NO
NO
YES
TF card slot
NO
NO
YES
Zigbee
Pre-installed
Using Zigbee stick
Pre-installed
Z-Wave
Using Z-Wave dongle
Using Z-Wave dongle
Pre-installed
Bluetooth 5.2
NO
NO
Optional
LTE CatM1
NO
NO
Optional
WiFi 2.4/5G
NO
NO
Optional
HDMI interface
YES
YES
NO
Audio interface
YES
YES
NO
Custom service
NO
NO
Custom enclosure/
logo/protocal
Home Assistant IoT Gateway Comparison Outcome List
1. In terms of hardware, the RAM and EMMC capacities of DSGW-210 Home Assistant gateway and Home Assistant Yellow are the same. Both enjoys better performance. But DSGW-210-HA provides users with more options. Its user not only can update RAM but also attach HDD and upgrade eMMC.
2. Compared to the blue, the eMMC of the other two home assiatant gateways is relatively tiny. To make up for this weakness, DSGW-210 Home Assistant gateway supports the TF card. At the same time, Home Assistant Yellow uses a more advanced SSD and no longer uses a TF card. And it has an M.2 M-key expansion slot for NVMe SSD expansion storage and can also boot Lite CM4 modules without onboard eMMC.

The cost of SSD is higher, but the advantages are apparent. Its data access speed is fast, and there is no data seek time, delay time, or disk seek time. Second, SSDs all use flash memory chips, which are durable, shock-resistant, and fall-resistant. Even if they collide with complex objects, data loss can be minimized.
3. The Home Assistant Yellow has a Gigabit LAN; neither the Home Assistant Blue nor the DSGW-210-HA has it. Gigabit NICs can provide high-speed connections between servers and switches, improving the response speed of the network backbone system. However, home IOT device applications are generally lightweight devices that do not require such a large amount of data. It is recommended that users consider usage scenarios and purchase on demand.
If you want to use Home Assistant for other uses, Home Assistant Yellow and DSGW-210-HA Bluetooth Gateway might be your best choice. As we said before, Home Assistant Yellow has fast connection and respond speed. While DSGW-210-HA Bluetooth Gateway has already proved its success in grow light plant.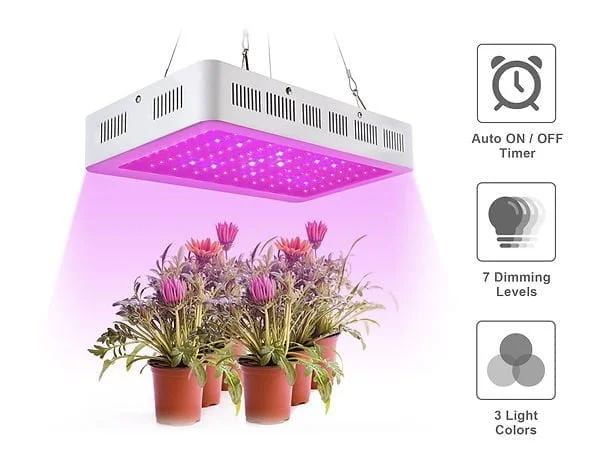 4. Home Assistant Blue does not support Zigbee nor Z-Wave. Home Assistant Yellow supports Zigbee via the Silicon Labs MGM210P Mighty Gecko module, but not Z-Wave. In terms of protocols, DSGW-210-HA Home Assitant gateway supports more, and there is no need to purchase the corresponding dongle. Users do not need to buy an additional Z-Wave stick and Z-Wave stick. Typically, It costs tens to hundreds of dollars to buy extra accessories. Besides, DSGW-210-HA also supports compatible Bluetooth, LTE CatM1, and WiFi. None of this is possible with the Home Assistant Yellow and the Blue.
5. DSGW-210-HA works well with NVRs, media servers, or other add-ons and works with 20 + devices. Not just the Yellow and the blue, most Home Assistant gateways on the market can not achieve this yet.
6. Home Assistant Yellow has more expansion ports than DSGW-210-HA Home Assistant gateway , which can connect more devices. From the data, Yellow has a full 4 USB ports, which are 3.0 ports. Blue has two 2.0 ports, while DSGW-HA-210 has only one 2.0 port. It is worth noting that since DSGW-210-HA Home Assistant gateway supports on-board custom addition of WiFi/Zigbee/Z-Wave modules, it does not require many USB expansion ports.
7. Both The Home Assiatant Blue and the Yellow have HDMI and audio ports, which can be plugged into output devices to meet video and audio needs.
8. In terms of heat dissipation, Home Assistant Blue and Yellow have problems with poor heat dissipation. Except for a few slots on the IO side, there is no place for ventilation. The Pi has a giant heatsink, but all the heat just dumps inside the case and has nowhere to go. It will throttle the CPU if stressed for more than a few minutes. The DSGW-210HA has a metal shield above the CPU for cooling. In addition, it is large and has well-designed housing that dissipates heat through the housing.
9. The shell of DSGW-210-HA adopts a simple white design, full of high-end feeling. In addition, it also provides customized shell and Logo services to meet the individual needs of customers. At present, the Yellow and the Blue do not offer custom services.
10. The DSGW-210-HA provides a modular IoT gateway design, and users can choose the best configuration to meet their needs, making it cost-effective. Therefore, DSGW-210-HA does not rigidly provide a specific gateway but returns the right of choice to the customer and truly realizes customer-centricity.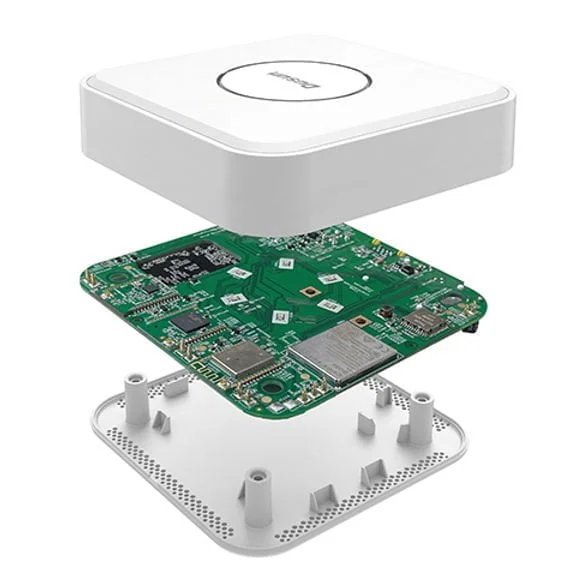 11. The DSGW-210-HA is distinguished by the inclusion of a built-in battery power option, which allows the system to continue to operate in the case of a power outage.
12. DSGW-210-HA has been put into mass production. It will be shipped immediately after payment. The orderer does not need to wait for a long time. Home Assistant Blue has long since sold out as a limited edition. At the same time, Yellow's supply speed cannot keep up with market demand. And it is a crowdfunded product, not mass-produced.
This article compares three Home Assistant gateways in detail. In fact, there are many factors to consider when choosing an Home Assistant gateway. Home Assistant security is very important, and if someone with malicious intentions connects to your Home Assistant, it will cause some hidden dangers. It is recommended to choose the most suitable Home Assistant gateway based on your needs. Or you can find Dusun's Home Assistant Gateway to participate in your IoT solutions. Don't hesitate to contact us. Hope it can help you choose the best hardware for Home Assistant.
You May Also Interested In These Home Assistant Articles