IoT gateway is widely used in the field of smart home, and the open-source home automation platforms connected to it are widely available.A few examples of choices are the well-known Home Assistant, OpenHAB, Domoticz, Hubitat, and HomeSeer. So, which should you pick? In this article, we evaluate the two most popular platforms, Home Assistant vs. OpenHAB, to assist you in selecting the platform and hardware that is best for you.
What is Home Assistant?
Home Assistant is a free and open-source home automation software that serves as a central control system for smart home devices, emphasizing local control and privacy. It is accessible via a web-based user interface via companion apps for Android and iOS or by voice instructions via a supported virtual assistant such as Google Assistant or Amazon Alexa.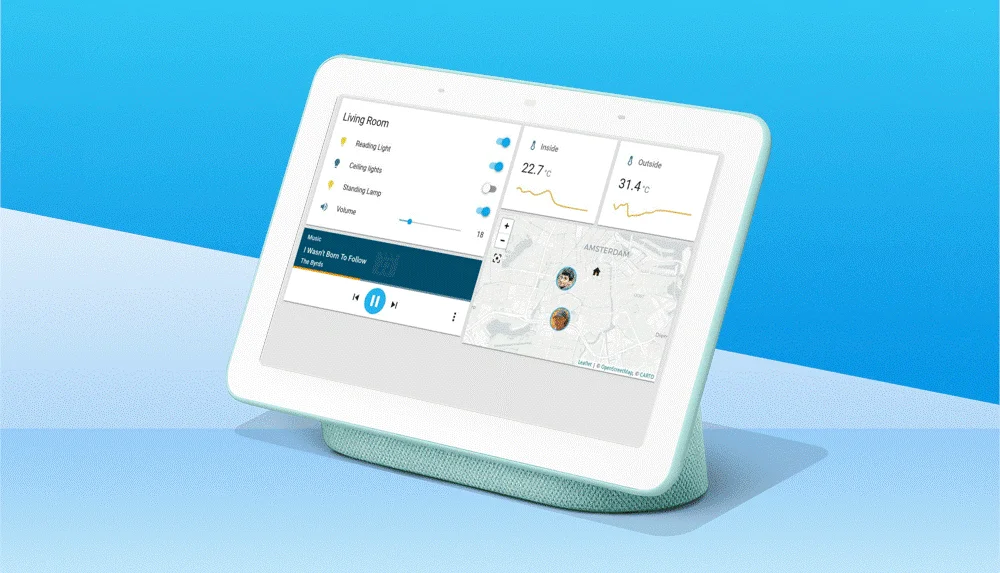 What is OpenHAB?
OpenHAB is a home automation open-source project that began in 2010. It's a Java-based project that supports a wide range of home automation technologies and devices. It necessitates using a Java virtual machine and can be installed on servers running various operating systems. According to its website introduction, it can run on any operating system, including Linux, macOS, Windows, Raspberry Pi, PINE64, Docker, Synology, and others.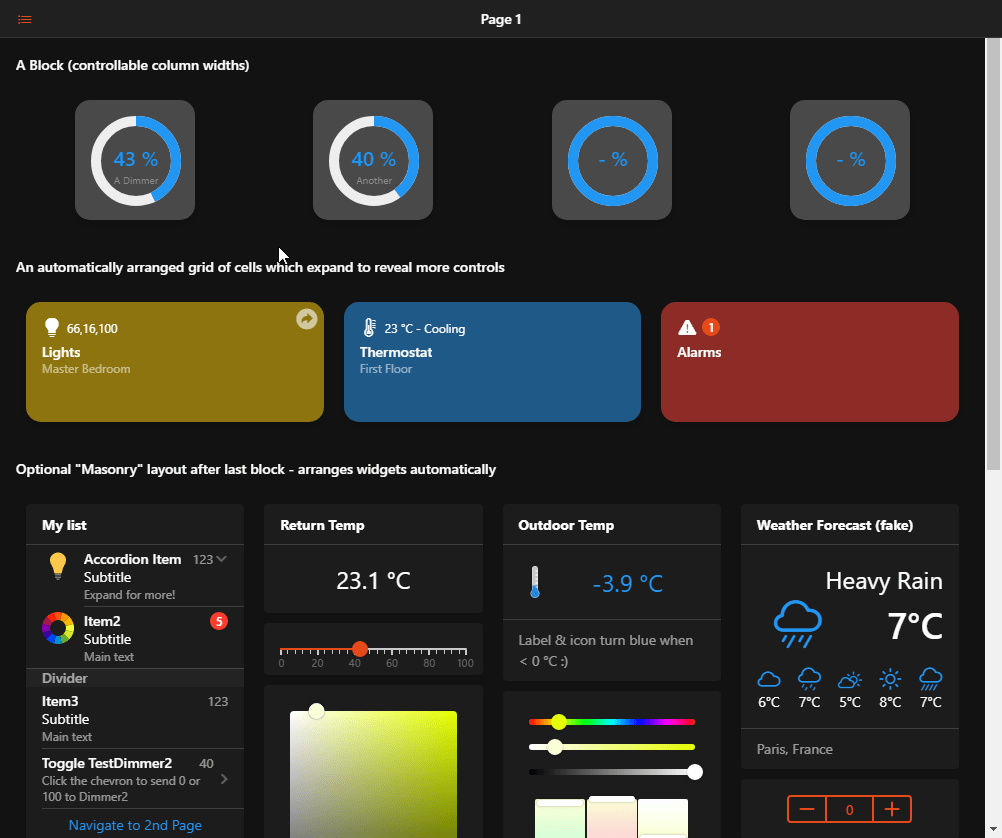 OpenHAB vs Home Assistant
Installation of OpenHAB vs Home Assistant
Both home automation platforms are straightforward to set up. Download the primary image for your hardware, copy it to an SD card, and insert it into your Raspberry Pi. Docker may be used to install both OpenHAB and Home Assistant.
Updates of OpenHAB vs Home Assistant
Updates are controlled using the web interface of the Home Assistant and can be installed with a mouse swipe. Things are a little more challenging with openHAB because everything is done through a command line.
Both Home Automation Platforms Support Large Amounts of Devices and Various Connections
One of the most significant benefits of an intelligent, innovative home automation platform is the ability to connect all of your devices. Both plans include all major suppliers and standard smart home protocols (e.g., Bluetooth, Z-Wave, or Zigbee). Both systems have more than 1,000 accessible components, which is astonishing.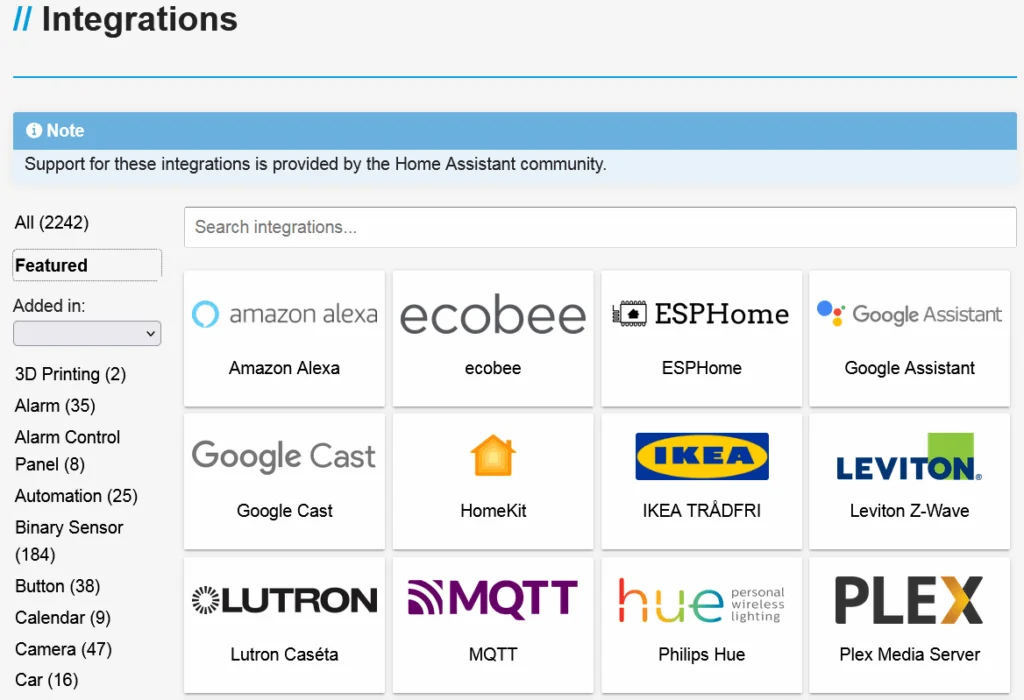 Home Assistant integration
Take the Home Assistant as an instance. Most commonly used smart home brands are supported in the Add-ON stores. For example, Amazon Alexa, ESPHome, Google Assistant, HomeKit, IKEA, and Leviton Z-Wave are all available in the Home Assistant add-on store. That is to say. After installing the Home Assistant, users can easily add smart devices with these brands to one smart home system.
Due to the plug-in/add-on services covering nearly every device you can find in the market in Home Assistant platform, users can add all devices of their houses into Home Assistant. Home Assistant acts like a server or brain, it stores device status information, sends and receives instructions, edits advanced scenes, etc.
And then they need a hardware to run Home Assistant, that's Home Assistant gateway to connect the server and smart home devices. And the OpenHAB system shares the same outcome via a OpenHAB gateway.
Automation Guidelines of OpenHAB vs Home Assistant
The most crucial element of a sound smart home system occurs once all devices have been installed and connected. This is the straightforward formulation and use of automation rules to produce a genuinely intelligent smart home. Both home automation platforms provide users with several possibilities for development and maintenance through a versatile and user-friendly user interface. OpenHAB provides more versatility here, but it is less user-friendly.
Interface of OpenHAB vs Home Assistant
Home Assistant's user interface is unique because it does not have to be customized (very practical, especially for beginners). However, skilled users can completely customize the user interface with their visualizations.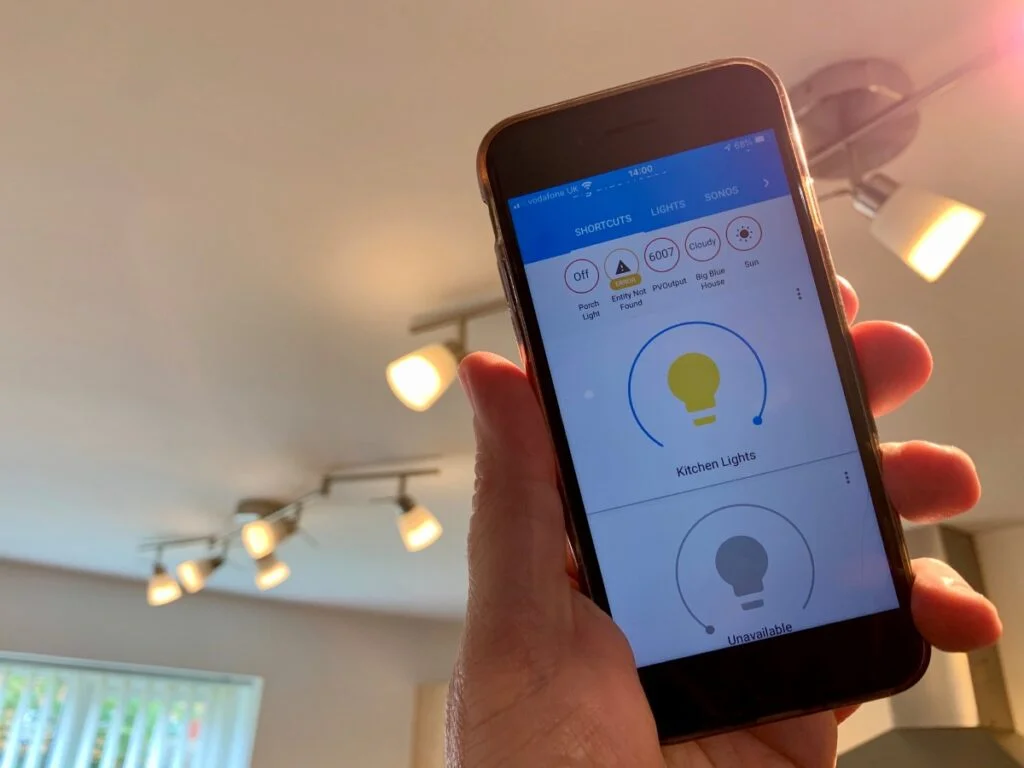 Home Assistant Interface
OpenHAB has numerous user interface options that can confuse certain users. Furthermore, the overall design is not one of the most current applications.
Both Home Automation Platforms have Mobile APPs but Differ
Let's move on to native mobile apps. Mobile apps are an essential component of the home automation platform experience, and both Home Assistant and OpenHAB have them available for Android and iOS.
The Home Assistant app begins with various capabilities that OpenHAB does not have, the first of which is location tracking. Location tracking allows your device to send its GPS location to Home Assistant regularly, which is useful for home automation. GPS trackers are supported by OpenHAB but only through third-party programs such as OwnTracks.
Actionable alerts are also supported by Home Assistant, allowing users to make selections directly from the notifications, and the Home Assistant server will then act on the input, which is handy when combined with home automation. Finally, you can access the fully-configured Home Assistant from the Lovelace interface, just like you would on your desktop. You can use the app to add devices, configure automation and scripts, and alter and edit dashboards, which is useful for quick editing.
The ability to use NFC tags is the single important feature the OpenHAB app provides that Home Assistant does not. When you use NFC tags in OpenHAB, you may quickly and easily assign NFC tags to specific functions, such as controlling a device. Tap and hold the device you wish to operate to bring up a menu; all you need to do is scan the NFC tag. The label can then be scanned to operate any device. Users have praised this as a fantastic addition to the program.
Both Home Automation Platform Has Resourceful Community And You Should Choose According to Your Needs
Finding solutions to complex and lengthy problems requires adequate documentation. Both systems have a wealth of written material and blogs. There are currently a lot of potential answers here, and new inquiries are always welcome.
Although both platforms have many advantages, the choice ultimately comes down to the user interface for complete beginners and the customization options for those who want to go above and beyond, even though their learning curve may be higher.
Home Assistant vs OpenHAB Insights
In the end, it comes down to personal preference. You can either opt for Home Assistant's fuss-free and straightforward-to-integrate UI or OpenHab's more adaptable coding approach supported by more sophisticated objectives.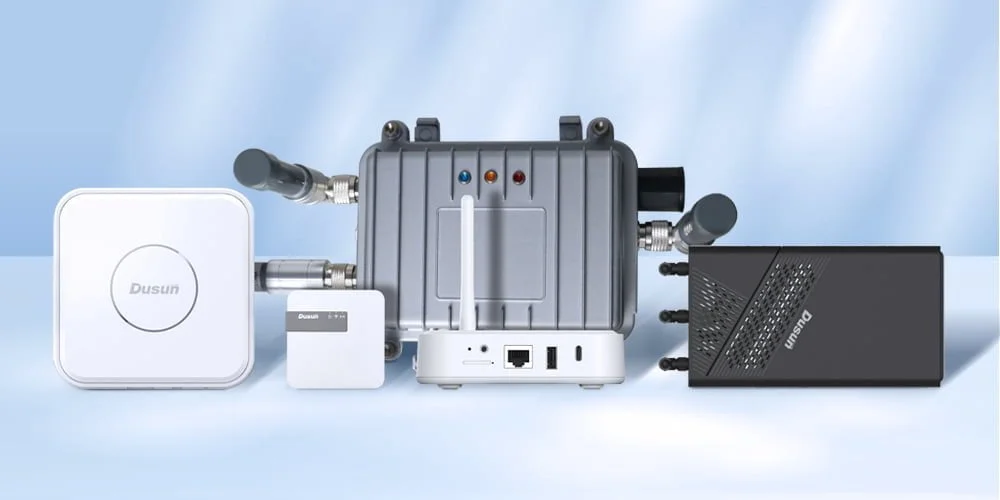 Since both home automation platform communities are mature, we advise you to consider business requirements both now and in the future. But whatever you choose, Dusun IoT offers the corresponding Home Assitant Zigbee Ethernet gateway and Zigbee gateway OpenHAB for your IoT solutions. Don't hesitate to leave a message to us.
You May Also Interested in These Home Automation Topics