Smart lighting is an essential part of smart home automation in a smart apatment. It can adjust the intensity of lights, perform timing control, set scenes, etc., and can meet people's needs for home lighting in a humanized way. This article aims to help apartment managers achieve this through a combination of smart lights and smart switches.
How does a smart switch work?
A smart switch is a type of electrical switch that may be controlled remotely via a smartphone, tablet, or other internet-connected devices. It lets you turn on or off your lights or other appliances from anywhere with an internet connection. Certain smart switches can also be set to turn on or off at predetermined intervals or in reaction to specified events or conditions, such as motion sensing or temperature changes.
Smart switches are frequently used in homes and businesses to control lighting and other equipment in a simple and energy-efficient manner.
A smart switch works by using advanced technology to allow users to control their lights or other electronic devices remotely through a mobile app, voice command, or other automated means. Smart switches connect to Wi-Fi or a smart home hub, allowing users to control their switches remotely from anywhere with an internet connection. They also often offer scheduling options, so users can program their lights or devices to turn on or off at specific times or intervals.
Remote control
When connected to an IoT gateway, you can use the mobile APP to turn on or off the light at any time and from any location. Even while you're at home, you can control all of your lights and other smart-switch-enabled appliances from the couch.
Personalized settings
Smart switches also allow you to set a timer to turn your lights on and off. Suppose you're going to be busy and might forget to switch on or off the lights. You can programme them to turn on and off at specified times and days. You may even programme switches to turn on lights that correspond to various sceneries or emotions. You can be reading a book, watching a movie, or throwing a tea party. The smart switch allows you to customize the lighting for your event.
Voice control
To control switches, smart switches employ Google's voice-controlled Assistant or Amazon's Alexa. You may set it up by following the setup instructions in the user guide.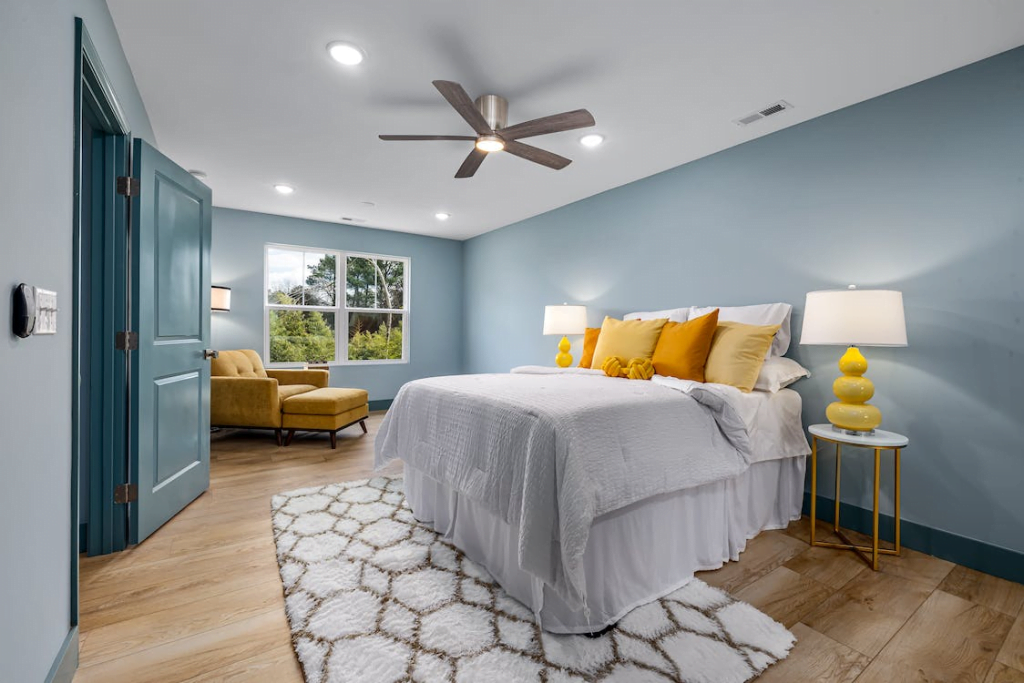 How do smart home devices interact with the smart gateway?
A smart gateway, which serves as the brain of a smart apartment, links and controls all of its many parts to create a seamless and customized smart home experience. The smart gateway communicates with other smart home appliances (smart switches, smart metres, smart locks, and smart thermostats) in the home via a number of wireless protocols, such as Wi-Fi, Bluetooth, Zigbee, or Z-Wave.
Temperature, energy utilization, and occupancy are just a few of the data points that the smart gateway gets from all connected smart devices. It might then utilize this knowledge to make recommendations and enhance how effectively the smart home automation functions. The smart gateway can automate processes by creating rules and triggers depending on the collected data.
For instance, it might adjust the thermostat depending on temperature and occupancy data or dim the lights when nobody is in the room. The smart gateway may control connected smart home appliances through a centralized interface, such as a smartphone app or voice assistant, which is vital to mention.
What are the benefits of the smart switch?
Reduced energy bills
Changing the lighting in your home can help you save a significant amount of money. Lighting can account for a large portion of your monthly electricity bill, but if you control it properly, you can save money on it.
Superior convenience
You may easily control the smart switch from anywhere at any time by using the APP. For instance, a homeowner can save energy by turning off lights or appliances when they are away or travelling. Similarly, lights can be remotely turned on at night to provide security. Even when a person enters the room, smart switches can be set to turn on and turn off.
Improved experience
The activity-based adjustment of smart switches is possible. For instance, a kitchen light switch could be set up to turn on automatically in the morning when it's time to do the dishes. The light switch in the bedroom can be set up to gradually turn up the brightness of the lights before waking up and progressively turn them down before sleeping.
Multi-device compatibility
Most smart switches may combine various devices as part of smart home automation to make daily life more convenient. For instance, a Smart Switch can be set up to function as a personalized alarm clock, turning on the lights and preferred music when morning comes. Similar to this, smart switches can be set up to activate the air conditioning and lighting before a homeowner gets home late at night during the summer.
Bolster security
For increased security when the homeowner is away, some smart switches can be linked to home security and alarm systems. For enhanced security, many video doorbells can be linked to smart light switches, cameras, and motion detectors. In addition, relying on smart switches, the elderly and children can easily operate all electrical points and appliances in the home without directly touching the circuit board, without fear of accidental danger.
Smart switch vs smart bulb
The key hardware involved in smart lighting is smart bulbs and smart switches. Smart bulbs are easy to install and set up. Smart bulbs are a great option if you want to individually control a multi-bulb fixture or individual bulbs in a single circuit. And this is what smart switches cannot do. Another reason to opt for smart bulb is if you want to change the colour of your lights, but you can only get that with smart switches.
Smart light bulbs have a fatal flaw. Once the physical switch is turned off, it will lose power, and it cannot be controlled without power. Smart switch eliminates this drawback. Unlike smart light bulbs, smart switches don't turn off when someone flips the switch. Instead, they stay powered even when they're "off," so they can continue to run automation and accept commands from you and your smart home automation.
Since the switch controls the entire circuit, any lights that were influenced by the old switch are now smart when you install one. This means you may not need to buy new bulbs.
In fact, for smart home apartment solution, the optimal combination is a combination of smart light bulbs and smart switches. But a significant dilemma is that the protocols supported by these two devices are often different. Thanks, Matter, a new smart home standard that promises cross-platform compatibility. You don't need to worry about which smart home platform the device works with or which technology it uses to communicate.
In smart homes, the matter gateway operates very effectively. Smart home appliances that support multiple wireless protocols, such as Wi-Fi and Thread (Thread border router), like lighting, door locks, and curtains, can be added, reset, and controlled by an APP that supports Matter. In order to shorten the time between product development and certification, Dusun IoT's matter gateway has earned the most recent Matter1.0 certification.
Smart apartment solution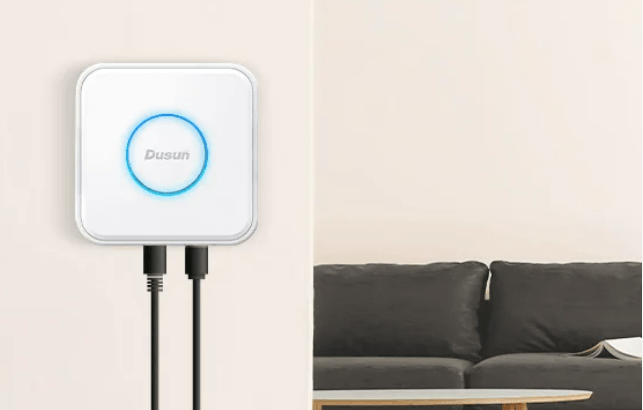 Many smart home device manufacturers have committed to making some of their product portfolios Matter-compatible, but you will still require another Matter gateway. Matter gateway is used as a home automation hub to connect various smart home devices to achieve lighting control, curtain control, telephone remote control, indoor and outdoor remote control, anti-theft alarm, environmental monitoring, HVAC control, infrared forwarding, and program timing control, and so on.
In other words, smart home automation devices from various brands and ecosystems, such as Apple Home Kit, Google Assistant, Amazon Alexa, and others, can be readily networked to function together via Matter gateways. In the future, approved smart home devices may include cameras, household appliances, and other sensor items.
In addition to the Matter gateway mentioned above, Dusun IoT also provides smart gateways that support various conventional protocols (Zigbee, Z-wave, Bluetooth, LoRaWAN). With these smart gateways as the core, Dusun IoT provides a complete set of customized smart apartment solutions, giving tenants a place to live that fits in with and adapts to their way of life.
In exchange for higher rent and lower energy costs, it provides valuable information about the population of the building's tenants. With the smart gateway, the customer's or a third party's smart apartment platform can communicate with the smart home equipment, allowing remote access and management.
If you provide us specifics about your individual needs via the side form or chat feature, Dusun IoT engineers will get in touch with you right away and design a tailored, smart apartment plan for you.
Smart swicth in smart home automation FAQs
How simple is it to install smart switches?
Even though your first impulse would be to hire an electrician to complete this task, if you follow these easy instructions, you might be able to install a smart light switch yourself. Check the wiring and confirm the type of wall switch configuration you currently have. Select the smart switch of your choice.
Do smart switches work without Internet?

<meta itemprop="name" content="Do smart switches work without Internet?
Even if your home network is down, smart switches for lights will still work. Although they won't have any high-tech features, you can still use them to turn on and off the lights like you would a regular light switch.