In smart home applications, a multi protocol gateway provides flexibility and interoperability to consumers who expect seamless communication in the smart home space.According to a survey of 1,250 people conducted by Coldwell Banker Real Estate, 54% of respondents indicated that they would select a smart home over an identical house that did not have smart technology.
A survey of 22,000 people conducted by John Burns Real Estate Consulting found that 65 per cent of respondents indicated they would be willing to pay more for a smart home. Thermostats, sensors, alarms, and lighting control systems are some of the most popular intelligent home automation devices. When looking for a new house, prospective buyers place a high premium on preexisting smart home technology and view it as a significant benefit①.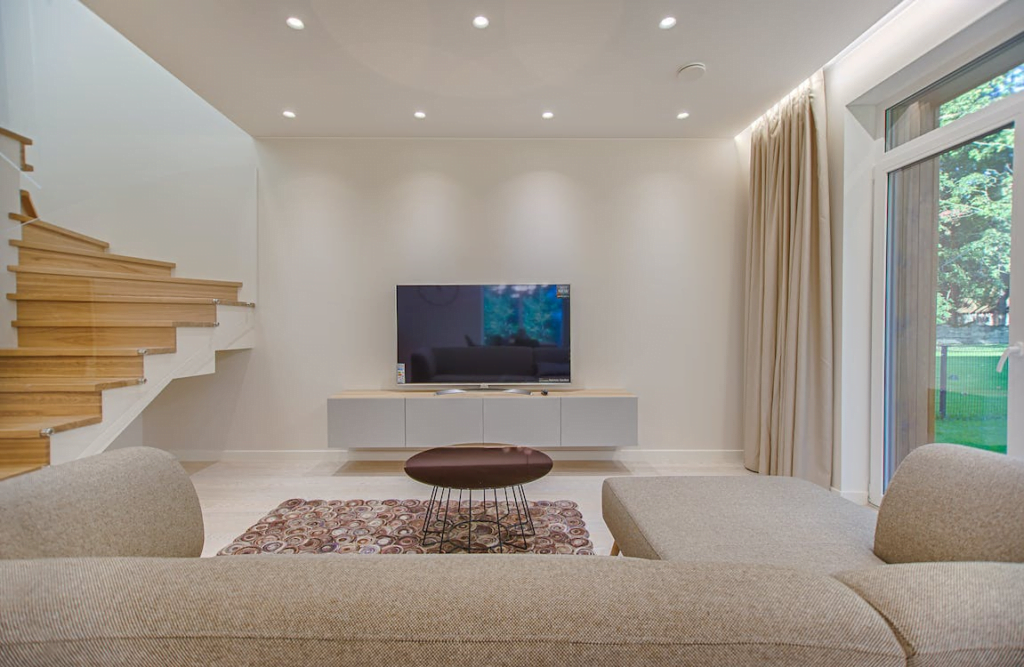 User: VIOMI
Market Segment: Smart home
Project time: 2022
Product: DSGW-030 IoT gateway, DSM-055, DSM-041
Smart Home Challenge
The customer required a technology solution that was both dependable and long-term and compatible with their existing home automation platform. In light of this, the challenge must be overcome is the integration of intelligent home appliances sourced from various manufacturers of hardware, such as smart lights, switches, plugs, and sensors. There are many different kinds of protocols that they implement.
To exercise control over these devices, you will require multiple IoT gateways that are compatible with a variety of wireless protocols and technologies. Consequently, the costs associated with the necessary hardware and layout are high, and it isn't easy to achieve control on a single platform.
Dusun IoT Solution
With the help of the smart home solution, after several rounds of debugging, various devices can be controlled from a single IoT hub rather than several IoT hubs. Dusun IoT has done all the programs on the gateway side, and the wireless communication program is in the spotlight. The uplink of the gateway is directly connected to the VIOMI platform, and the downlink can communicate with the sub-device through WiFi, Bluetooth, and Zigbee.
It is worth noting that the gateway has a Blufi distribution network function. BluFi technology provides the ability to connect devices to a WiFi network using Bluetooth Low Energy (BLE) for data transfer. This technology allows for more efficient data transfer compared to traditional WiFi networks and can save power compared to WiFi②.
Interconnection with various devices is realized on an IoT gateway, including Bluetooth mesh spotlights, Zigbee lights, Zigbee switches, Zigbee sensors (water immersion sensors, combustible gas detectors, smoke and fire detection alarms, temperature and humidity sensors, door and window sensors, human body sensors).
Dusun IoT is commissioning the gateway
Multi Protocol Gateway
Lack of connectivity between devices from different protocols and manufacturers can lead to poor user experience. Multi-protocol conversion requires an excellent gateway for multi-protocol analysis to solve the problem of lack of communication control between terminal devices due to various protocols.
A multi-protocol gateway can handle messages from clients of various protocols. The service can then relay messages to remote servers with a variety of protocols. The client's protocol does not have to be the same as the remote server's.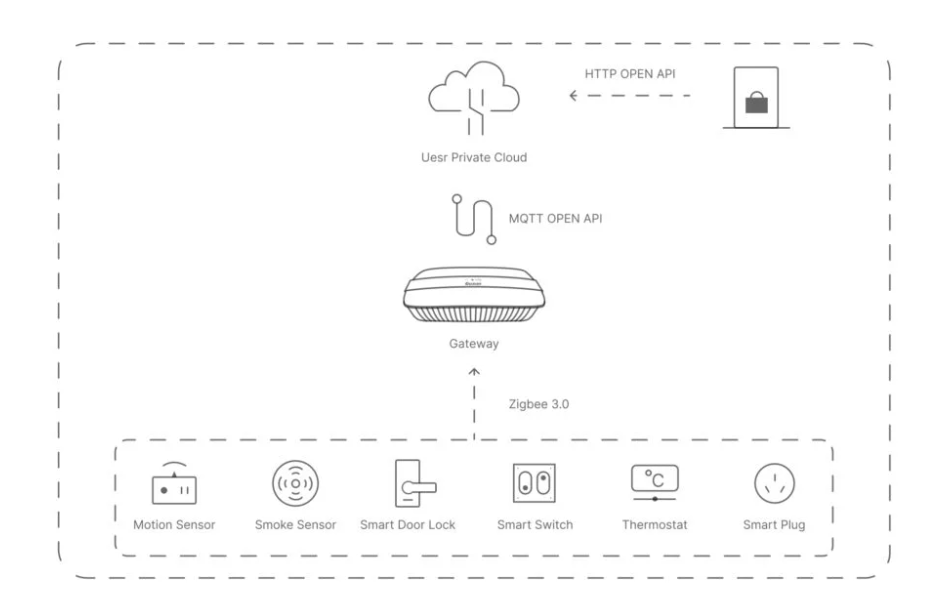 Install the Open Source Platform
If you want to install an open-source platform that allows you to do more customization, you will need an open-source gateway, and a multi-protocol gateway is a perfect choice.
New Device Integration
Power system communication protocols and standards make device integration slow. Supporting multiple protocols on a single Intelligent Electronic Device (IED) increases resource demand and product price, so it is not recommended. Conventional IEDs may not work on updating firmware. In this case, a protocol converter—a multi-protocol gateway—translates any protocol compatible with the IED and the system.
Interface for Operation
There are several ways to control devices in your home. It can be as simple as using a remote to control your audio and video experience, browsing your music collection with a touchscreen, and managing lighting, music, shades, and other settings with a scene panel. Each interface is designed to allow you to quickly and easily access your most frequently used controls; the interface design is consistent, and the operation experience is consistent.
Docking with Mobile APP
While you are away from home, you can still safely access your home systems through your mobile device by using the Mobile App. From almost any location on the planet, it is possible to view cameras, lock doors, change room temperature, shut garage doors, and turn off the lights.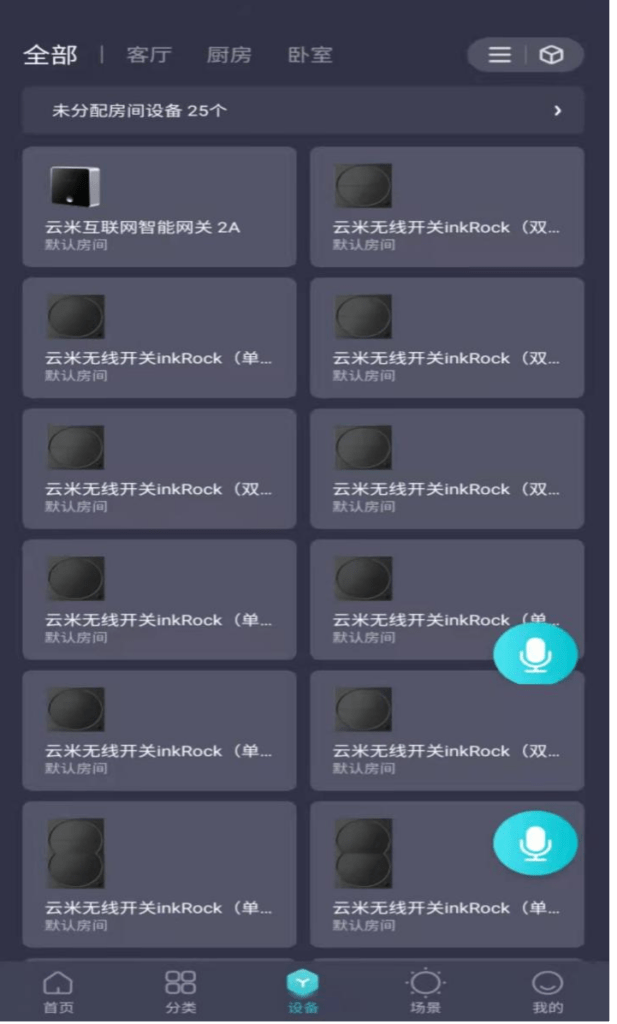 Smart Lighting
Wireless lighting comes in a variety of styles and colours to complement the beauty of your home. With a single press of the custom button, you can control the lights and play music, movies, and other media. Turn on or off the lights in a single room or house with a single touch. A motion sensor allows you to control the switch without having to reach for it, and it also turns off the lights when the room is empty.
While you're away, your home can even alternate the lights on and off to simulate the presence of someone at home. Alexa-compatible lighting systems also support voice control right out of the box. As you walk through the door with your hands full, tell Alexa to turn on the hallway lights. Create ambience by asking Alexa to dim the lights in your restaurant by up to 60%. Or, at bedtime, turn off all the lights with a single command without leaving the warmth of your covers.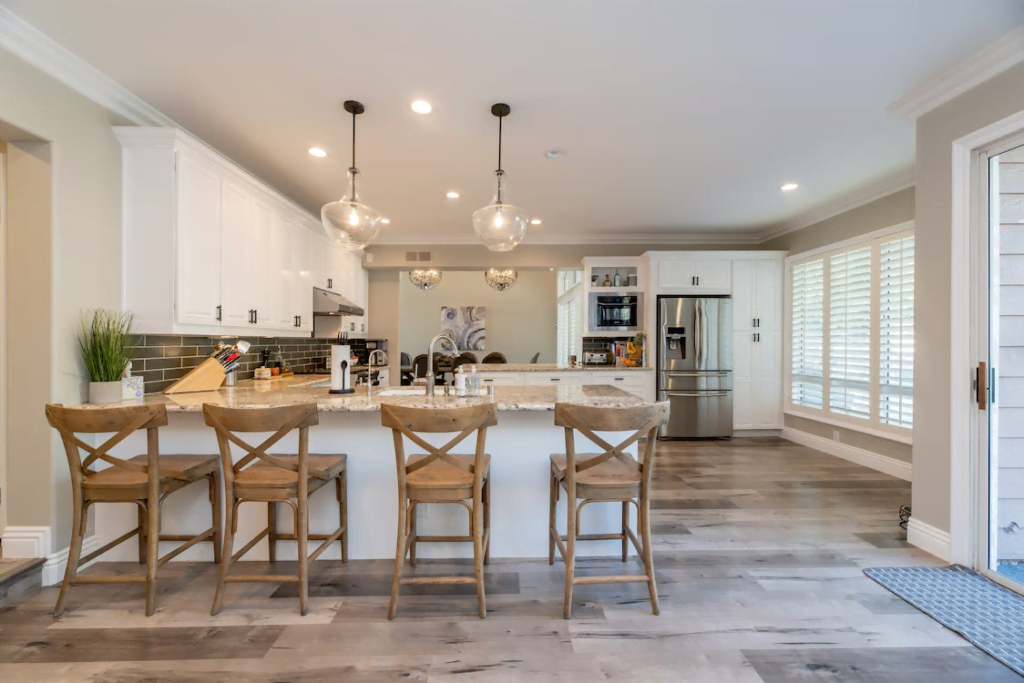 Dusun IoT Devices Used in Smart Home Systems
DSGW-030 IoT Gateway
The DSGW-030 IoT gateway supports a variety of wireless protocols, including WiFi, zigbee3.0, BLE, and Z-WAVE. The user can also connect to the network using Ethernet or WiFi. Additionally, Z-Wave, BLE, and Zigbee 3.0 can be used to connect smart sensors.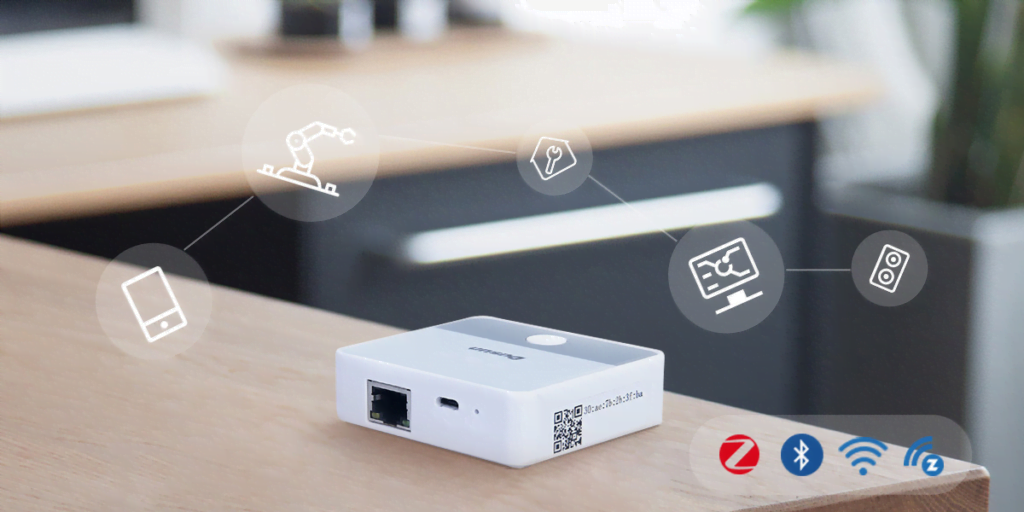 DSM-055
The 2.4 GHz wireless SOCs known as DSM-055 is designed for Bluetooth Low Energy and Bluetooth mesh applications, such as voice assistants, gateways, connected lighting, and smart plugs. A powerful 80 MHz ARM® Cortex®M33 (EFR32BG21A010F768IM32-B) core offers plenty of processing power. An integrated security subsystem offers cutting-edge security features that significantly lower the risk of IoT security breaches and compromised intellectual property.
With a sensitivity of better than -104 dBm and an output power of up to +19 dBm. The module supports plug-in and patch modes, has an easy and convenient production process, a high receiving sensitivity, and can be widely applied in the smart home industry.
DSM-041
A built-in stable firmware called DSM-041 is available for many Zigbee IoT devices. Zigbee cloud modules provide safe, dependable connectivity for smart homes, smart buildings, household appliances, baby monitors, and medical applications. Utilizing these software examples, they are embedded with protocol functions that let users customize their products.
Through the side form or the online chat feature, let us know your specific requirements, and Dusun IoT will zealously create a specialised IoT solution based on the multi protocol gateway for you. Please get in touch with us right away.
Reference:
Jackman, J. (2023) Smart home statistics, The Eco Experts. Available at: https://www.theecoexperts.co.uk/smart-homes/statistics
Blufi (2022) Wikipedia. Wikimedia Foundation. Available at: https://en.wikipedia.org/wiki/Blufi