OS: [email protected], develop your custom application to satisfy more complex requirement;
Processor: MTK7688 (MIPS24KEc(580MHZ));
RAM: 64MB Free Space: 16MB (development Space for user);
Flash: 16MB up to 64MB Free Space: 8MB~54MB (development Space for user);
Support IEEE802.11n, IEEE802.11g, IEEE 802.11b Protocol, Bluetooth 5.2, Zigbee3.0, Z-Wave, selecting the protocols that you really need;
One WAN/LAN variable network port, USB port optional;
Fully-documented SDK quick guide, Tool chain, and API reference file, Luci config manual offered for your development usage;
Open MQTT API (Zigbee2MQTT/BLE2MQTT, Sub-G2MQTT) provided to speed up you IoT projects;
AWS certified, and already integrated Azure, Tuya, Philips Hue, etc;
A multitude of ready application as Wi-Fi/Bluetooth Scan, easier for your POC;
Develop your own firmware on our gateway supported, OTA update supported.
CPU
MTK7688 (MIPS24KEc(580MHZ))
RAM
64MB
Free Space
16MB(development Space for user)
Flash
16MB up to 64MB
Reset button
After pressing the reset button for more than 5 seconds, the Wi-Fi unit will be restored to the factory settings.
Free Space
8MB~54MB (development Space for user)
Power Adapter
Input: 100V~240V AC/50~60HZ
Output: 5V/2A, Micro USB
Interface
WLAN/LAN port, USB Port
Indicator LEDs
Power LED normally on when powered on Zigbee/BLE/Z-WAVE
LED is flash when the signal come
Wi-Fi LED normally on after connecting to Wi-Fi for 1-2 sec
Reset Button
The reset button is hole button, After pressing the reset button for more than 5 seconds, the Gateway will be restored to the factory settings.
Operating Temperature
0℃~40℃
Multipe-Protocol

All-in-One IoT Gateway
DSGW-030 powered by Roombaner is an innovative IoT gateway, connecting various sensors/devices through Zigbee3.0, Bluethooth, Wi-Fi and Z-WAVE.
Secure

Authentication and

Reliable

Connectivity
Secure device connections and data with mutual authentication and end-to-end encryption
Besides PTCRB certification, the DSGW-030 has also received Zigbee/BQB/CE/TCB/FCC/Canada IC /KC certifications for wireless communications.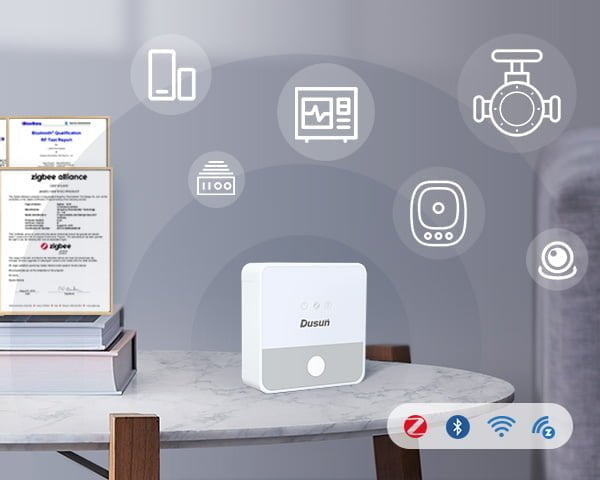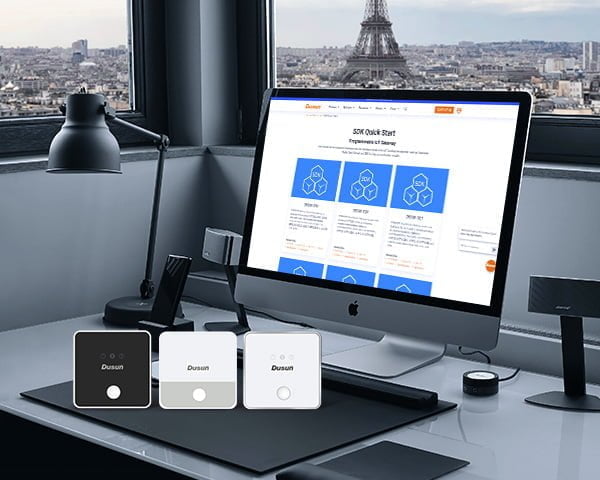 Building your gateway has never been
so easier
The developer doesn't need to create the gateway from scratch. The developing resources such as Quickstart and dev tools are provided. Based on those resources, the gateway development becomes simpler and more convenient.
Ready certificate
Ready enclosure
Not developing board,
ready end product board
Storage Options and Protocols of DSGW-030 BLE 5/Zigbee 3/Z-wave to Ethernet/Wi-Fi Gateway
| Model | RAM | Flash | USB | Wi-Fi 2.4G | Bluetooth 5.2 | Zigbee 3.0 | Z-Wave |
| --- | --- | --- | --- | --- | --- | --- | --- |
| DSGW-030-1 | 64MB | 16MB | | ● | | ● | |
| DSGW-030-2 | 64MB | 16MB | | ● | ● | | |
| DSGW-030-3 | 64MB | 16MB | | ● | | | ● |
| DSGW-030-4 | 64MB | 16MB | | ● | ● | ● | |
| DSGW-030-5 | 64MB | 16MB | | ● | | ● | ● |
| DSGW-030-6 | 64MB | 16MB | | ● | | 2 | |
| DSGW-031-1 | 64MB | 16MB | ● | ● | ● | | |
| DSGW-031-2 | 64MB | 16MB | ● | ● | | ● | |
| DSGW-031-3 | 64MB | 16MB | ● | ● | | | ● |
Video Show of DSGW-030 BLE 5/Zigbee 3/Z-wave to Ethernet/Wi-Fi Gateway
Unboxing DSGW-030 Gateway for Smart Home and Apartment
How to Add Smart Devices in DSGW-030 Gateway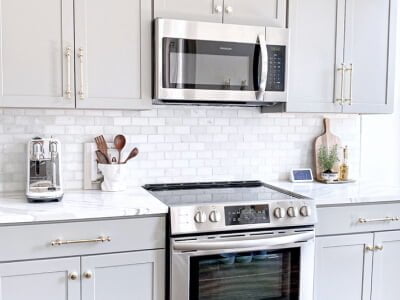 Kitchen Automation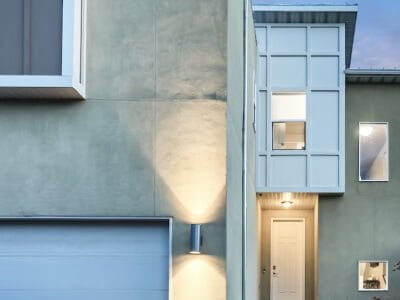 Home Energy Monitoring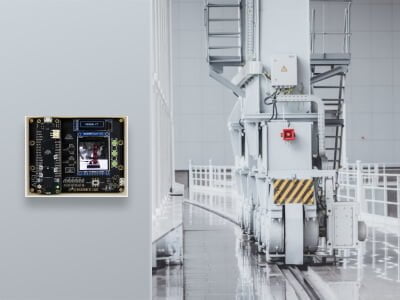 IoT Thermostat Monitoring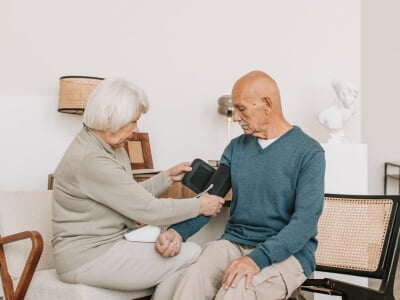 Home Health Monitoring
Does DSGW-030 a LoRa BLE gateway?
The major applications of our BLE LoRa gateway, which combines BLE 5.3 and LoRaWAN wireless communication, can be used for indoor positioning (for people and assets) and environmental monitoring. The BLE LoRa gateway receives Bluetooth beacon messages from surrounding devices and sends them to the LoRaWAN gateway installed in each building, which then sends the messages to the server.
The simplicity of installation makes this method advantageous. For on-site deployment, there is no need for wiring. You just simply install BLE beacons in the hallway's center aisle and make them connected with LoRaWAN gateway. Low-power and long-distance transmission are made possible by Bluetooth and LoRaWAN's conversion strengths. As a result, long-distance communication is made possible without the cost of using the cellular network.
Can DSGW-030 work as a Bluetooth gateway hub?
Yes, It has BLE module included and can work as a smart Bluetooth gateway hub. A Bluetooth gateway hub is basically the central and organizing point of your BLE-enabled network. It combines all of the signals sent by smart BLE devices and systems and forwards them to the servers over high bandwidth networks like Wi-Fi/LTE 4G/Ethernet, enabling you to connect and manage your BLE end devices and systems from one location. (Remember that the hardware that houses the software is called a Bluetooth gateway hub.
I want to purchase Zigbee Ethernet gateway, can this model support?
DSGW-030 is a multifunctional Zigbee gateway with RJ45 LAN port. It serves as a link between Zigbee-based wireless sensor networks and IP-based Ethernet wired networks, with built-in Zigbee and Ethernet protocol conversion functions. With DSGW-030 Zigbee LAN gateway, it is simpler for you to connect the nodes quickly and steadily when you use Ethernet as the backhaul connection.
Is DSGW-030 a BLE 5 gateway?
Yes. DSGW-030 adopts Dusun IoT's self-developed DSM-05D BLE module, featuring low power consumption. This module consists of highly integrated wireless radio processor chip EFR32BG21 from Silicon Labs. Equipped with a built-in BLE protocol stack and robust library functions. BLE Mesh technology supported. Data transmission rate is Max. 2Mbps. Transmission range in open field can reach up to 150 meters minimum. Compared with Bluetooth 4.2, Bluetooth 5 offers twice the data rate, four times the range and eight times the broadcast capability. You can see more Bluetooth version comparison info here.
BLE 5 gateway can integrate two communication methods, and is able to send the information like temperature and humidity gathered by the BLE device, to a cloud server via RJ45 cable or WiFi, and then relays messages from the cloud server to BLE end devices. Users can see data visualization on console or mobile phone APP.
Additionally, it can also function as a Bluetooth scanning management device for Beacon tags. Scan the beacon, collect the beacon's broadcasting information such as UUID, name, and RSSI, and then send the data packet to the the edge computing gateway, and then send to position engine of reliable indoor navigation platform.
Is DSGW-030 a BLE-enabled router?
When a packet travels from the source to the destination, a router inspects its destination IP address, calculates the best way for it to reach its destination and then forwards it accordingly. BLE-enabled router can be seen as a router with Bluetooth module and protocol conversion functionality. DSGW-030 can be treated as a Bluetooth router providing two main connections to the internet, high speed via WiFi and low speed via Bluetooth. See more Bluetooth router vs Bluetooth gateway info here.
Can DSGW-030 be a BLE Ethernet/Wi-Fi/LTE gateway?
The commonly seen uplink data transmission way are Ethernet, Wi-Fi, and Cellular LTE. As you can see from its block diagram, DSGW-030 has a RJ45 Ethernet interface, which allows you to make a reliably strong, fast-speed networking connection. Especially when you have multiple home security cameras. While to avoid cable layout hassle, Wi-Fi has already become the mainstream of smart home, so you do not need to wrooy about Wi-Fi connection. If you want to have an LTE 4G option, welcome to visit DSGW-210 IoT gateway page, it has the fullest choices and gain great popularity in home automaion.
Is DSGW-030 a Zigbee Bluetooth gateway?
Yes. It has both Zigbee module and Bluetooth module. You can control Bluetooth devices and Zigbee devices on one all-in-one smart home hub gateway, regardless of its commucation protocols. Scenario setting and automation rules can be defined as you like. We can provide hardware-only and fully-documented SDK files to help accelerate your development process.