wireless protocols: Z-Wave Plus V2(700 Series or Gen7) and Wi-Fi 2.4G
Programmable Linux platform
Cloud integrations available by Z-Wave2MQTT API interface
Easy Setup and Installation: get up and running in minutes
Control your home from your phone or tablet
100 meters minimum (open filed) range
FCC, CE, IC certification
RoHS certification
Open source: Linux@ OpenWrt
General Hardware Information
Power Adapter
Input:100V~240V AC/50~60HZ
Output:5V/2A, Micro USB
Indicator LEDs
Power LED normally on when powered on;
Z-wave LED is flash when the signal come;
Wi-Fi LED normally on after connecting to Wi-Fi for 1-2 seconds
Reset Button
The reset button is a hole button; if you press it for more than 5 seconds, the Z-Wave home automation controller will be reset to factory settings.
Operating Temperature
10℃~70℃
2.4GHz Wi-Fi has larger coverage area, and performs better at penetrating solid objects. If users live in a large house, the Wi-Fi 2.4GHz frequency is the best choice because it has a longer range and can penetrate solid objects more easily than the Wi-Fi 5GHz band, making it ideal for smart home devices that are moved from room to room or are further away from the Z-Wave bridge controller.
Meanwhile, many smart home electronic devices and appliances, such as microwaves, baby monitors, security cameras, and garage door openers, use the Wi-Fi 2.4 GHz frequency.
Wi-Fi 2.4G Performance Details
IEEE wireless LAN standard
IEEE802.11n
IEEE802.11g
IEEE 802.11b
Data Rate
IEEE 802.11b Standard Mode: 1,2,5.5,11Mbps;
IEEE 802.11g Standard Mode: 6,9,12,18,24,36,48,54 Mbps;
IEEE 802.11n: MCS0~MCS7 @ HT20/ 2.4GHz band
Sensitivity
HT40 MCS7: [email protected]% PER(MCS7) /2.4GHz band
HT20 MCS7: [email protected]% PER(MCS7) /2.4GHz band
Transmit Power
IEEE 802.11n: 16dBm @HT20/40 MCS7 /2.4GHz band
IEEE 802.11g: 16dBm @54MHz
IEEE 802.11b: 18dBm @11MHz
Wireless Security
WPA/WPA2, WEP, TKIP, and AES
Working mode
Bridge, Gateway, AP Client
Range
50 meters minimum, open field
Transmit Power
17dBm
Highest Transmission Rate
300Mbps
Frequency offset
+/- 50KHZ
Frequency Range
2412.0~2483.5 MHz
Low Frequency
2400 MHz
High Frequency
2483.5 MHz
Bandwidth
20MHz/40MHz
E.i.r.p
Equivalent Isotopically Radiated power (mW) <100mW
Modulation
BPSK/QPSK, FHSSCCK/DSSS, 64QAM/OFDM
The Z-Wave protocol operates in the 908.42 MHz band in the United States and the 868.42 MHz band in Europe. This avoids interference with the 2.4 GHz band, which is used by Wi-Fi and Bluetooth.
Z-Wave allows for the transmission of small data packets at throughput rates of 9.6 kbps, 40 kbps, or 100 kbps. The Z-Wave PHY and MAC layers are based on the global radio standard ITU-T G.9959, and the protocol employs GFSK modulation and Manchester encoding. It also has AES 128 encryption, IPv6, and multichannel support.
Z-Wave Pweformance Deatils
TX power
TX power up to 13dBm
RX sensitivity
@100kbps -97.5dBm
Range
100 meters minimum, open filed
Default Frequency
916MHz ( Different country with different frequency ).
For more Z-Wave frequency band standard, please check the frequency band table we provided in Z-Wave gateway specification page.
API
ZWave2MQTT API Code Sample for Development
Typical Application
Home security; Energy saving; Monitor & remote control; Access control management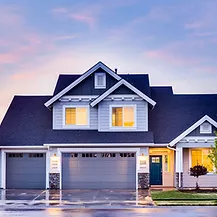 To create an IoT-based home security system, the Z-Wave controller hub can connect smart door locks, PIR motion sensors, and sirens. Alternatively, you can keep the Z-wave controller hub communicating with door/window sensors and water leakage sensors to remotely monitor potential threats in your home.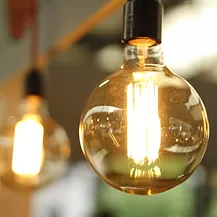 Z-Wave Thermostats & Heating Control
Rather than requiring changes to the thermostat and individual radiator settings, the Z-Wave home automation controller intelligently monitors and maintains the desired temperature in each room of the house.
Users can control the heating from their phones, no matter where they are, and schedule multiple temperatures throughout the day and throughout each heating zone with a Z-Wave home automation controller.
sMeanwhile, by connecting to the Z-wave mesh network, the heating system can collaborate with other Z-Wave devices such as Z-Wave lighting and Z-Wave sensors to make the majority of its operation automatic and seamless.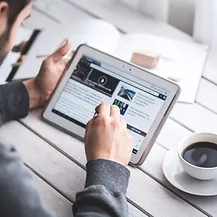 Z-Wave Remote Access & Monitoring
The data collected by Z-Wave products (sensors and detectors) will be sent to the cloud and used by the smart application in conjunction with the Z-Wave gateway controller. With cameras, doorbells, smart bulbs, and other Z-wave devices integrated, homeowners can monitor data from a variety of devices through a single App and customize their home experience.