Bluetooth gateway integrates a Bluetooth communication module to collect data from end Bluetooth devices like sensors, and upload them to the background server. So before you know Bluetooth gateway, Knowing Bluetooth technology first may help you better understand it.
From smartphones, wireless headsets and mouse,to Bluetooth gateways, Bluetooth is present in practically every gadget. Great new features that are not supported by earlier versions are present in the most recent versions. The primary distinction between Bluetooth versions is that the most modern Bluetooth versions offer a quick data transfer rate. They have a greater connection range and reliability than prior Bluetooth versions, are more energy-efficient, and provide better security.
Different Bluetooth Versions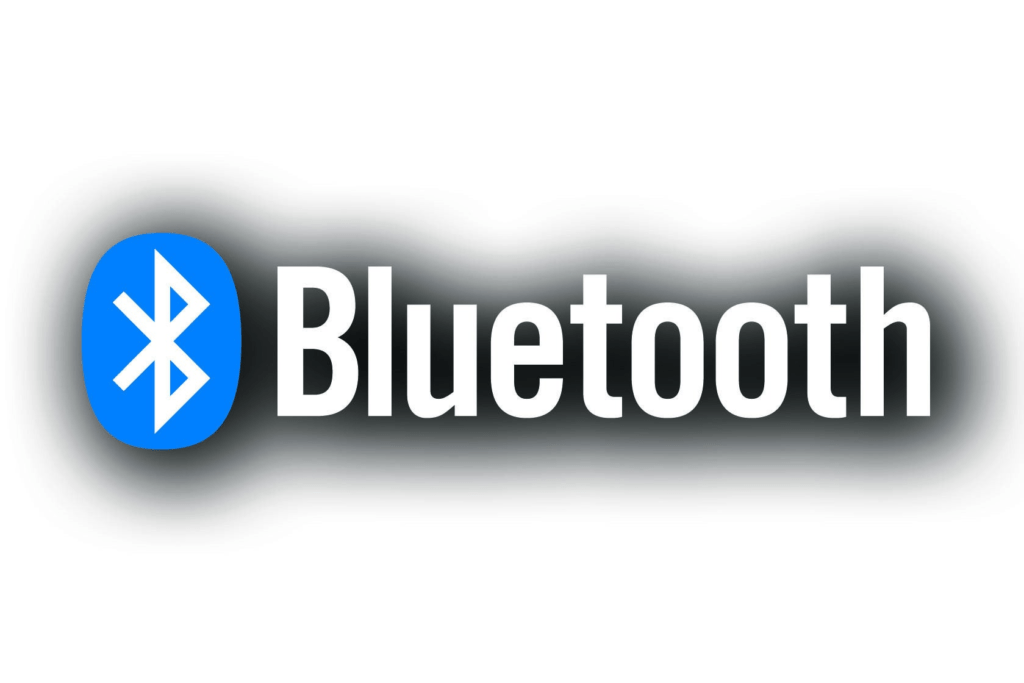 Bluetooth 1
The first Bluetooth version ever created was Bluetooth 1.0. With its initial specifications, this was seen in 1999. However, because of deployment problems, it did not become as well-known as quickly. Another version of Bluetooth 1.1 was subsequently released as a result of this.
Two years later, in 2001, Bluetooth 1.1 replaced the prior version. Interoperability, dependability, and backward compatibility were all enhanced, though not entirely. This just indicated that a new version would be released soon.
The most popular version of Bluetooth, Bluetooth 1.2, came along in 2003 with faster pairing times. It has an Adaptive Frequency Hoping function that stopped Bluetooth from interfering with other wireless technologies like WiFi.
Bluetooth 2
In 2004, this version 2.0 was made public. Some of the main enhancements in this version include GFSK and phase-shift keying modulation (PSK). GFSK's function is to accelerate data transfer by supporting the Enhanced Data Rate (EDR).
After the release of Bluetooth version 2.1, the technology advanced even more by supporting a brand-new feature called "simple, secure pairing" (SSP). It improved security, extended inquiry response (EIR), and pairing functionality, enabling better device filtering prior to connection.
Bluetooth 3
This Bluetooth model was introduced to the market in 2009. Bluetooth 3.0 High Speed (HS) mode allows data transfer at speeds of up to 24 Mbps over a collocated 802.11 link. Other new Bluetooth 3.0 requirements include Ultra-wideband, Enhanced Power Control, L2CAP Enhanced modes, Unicast Connectionless Data, and Alternate MAC/PHY. Its high power consumption rate has considerable drawbacks.
Bluetooth 4
Bluetooth 4.0
Bluetooth 4.0 was introduced in 2010. Back then, the version was advertised as Bluetooth Smart and Wibree, even though it still supported all of the previous versions' functions. Because BLE devices are powered by coin-cell batteries, power consumption has increased significantly.
Bluetooth 4.1
In 2013, Bluetooth version 4.1 was launched, substantially enhancing the user experience. This version allowed for simple data transfers in bulk. Additionally, it supported several concurrent roles and coexisted with LTE.
This version also supports the following additional new features:
11n PAL
Minor duty cycle-based public relations
Time of discovery in part
Connection L2CAP
Topology and dual-mode
Link-layer topology in LE
thorough interlaced scanning
A brief data advertisement segment
services for wireless coexistence on mobile devices
Wideband speech from improvements to the audio architecture
Bluetooth 4.2
In 2014, Bluetooth version 4.2 was released, which paved the way for the Internet of Things (IoT). The first companies to enter the Bluetooth IoT market are MOKOBlue and other manufacturers, who also significantly contribute to the advancement of Bluetooth.
Its primary areas for improvement consist of: Link-layer privacy policies that expanded the scope of scanner filtering, Internet Protocol Support Profile, Version 6 Low Energy Secure Connection that Lengthened Data Packets (IPSP).
Bluetooth 5
Bluetooth 5.0
The more powerful Bluetooth 5.0 had a longer battery life. It debuted in 2016 with a 50 to 200 meter outdoor transmission range improvement and a 2 Mbps maximum transfer speed, more than doubling the capabilities of Bluetooth 4.2. First devices that enable Bluetooth 5.0 were the Galaxy S8, iPhone 8, and iPhone X. Its improved location service can gather data before connecting and is capable of doing so.
Check our declared Bluetooth smart gateways here:
https://launchstudio.bluetooth.com/ListingDetails/164515
https://launchstudio.bluetooth.com/ListingDetails/111047
https://launchstudio.bluetooth.com/ListingDetails/98392
Bluetooth 5.1
In 2019, Bluetooth 5.1 was unrestricted. When comparing Bluetooth 5.0 and 5.1, version 5.1 was the first to implement the Mesh-based model hierarchy. Its primary areas for improvement are as follows:
GATT Caching Periodic, Advertising Sync Transfer, Advertising Channel Index, Angle of Departure (AoD), Bluetooth Angle of Arrival (BLE AoA).
Bluetooth Mesh technology breaks the "one-to-one" pairing between traditional Bluetooth devices and transforms it into a "many-to-many" signal transmission mode. Get to know how Dusun IoT's BLE Mesh gateway help Bluetooth mesh devices connect to the cloud here.
Bluetooth 5.2
The Bluetooth SIG launched Bluetooth version 5.2 during the CES 2020, which was held in January 2020. This version was released alongside the next generation of Bluetooth LE Audio. The most notable difference between Bluetooth 5.1 and Bluetooth 5.2 is that version 5.2 includes Isochronous Channels (ISOC). Isochronous Channels works with Bluetooth 5.2 or later devices and serves as the foundation for LE Audio implementation. Bluetooth version 5.2 also includes the following three features:
ISOC (Isochronous Channels)、EATT (Enhanced Attribute Protocol)、LE Power Control (LEPC)
Bluetooth 4 vs 5
Bluetooth 4 and Bluetooth 5 continue to work well with legacy devices; here are seven comparisons to help you decide which works best for your device.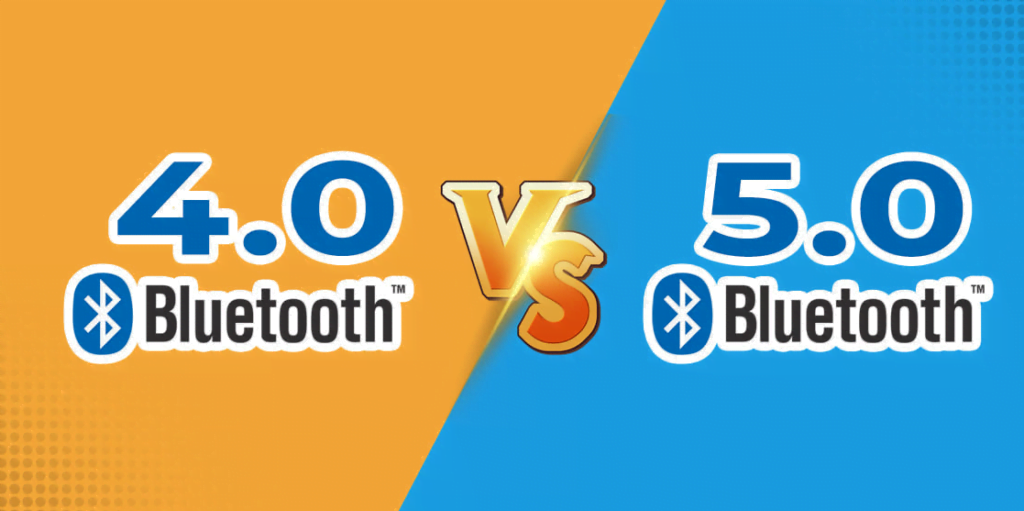 Bluetooth Dada Transfer Rate
Compared with Bluetooth 4.2, Bluetooth 5.0 theoretically doubles the transmission rate, from 1Mbps to 2Mbps.
Bluetooth Range
While Bluetooth 5 supports 200m in Line Of Sight path in outdoor environment and 40m in indoor environment, Bluetooth 4 only offers 50m outdoor range and 10m indoor range. Therefore, Bluetooth 5 will function best if you wish to utilize your wireless earphones to listen to music while moving around the house or courtyard.
Explore: Bluetooth Long Range
Bluetooth Power Consumption
Compared to the Bluetooth 4, the Bluetooth 5 has been designed to consume less power on your smartphone. This implies that you can leave your Bluetooth on for longer.
Bluetooth Message Volume
While the Bluetooth 5 has a huge message capacity of 255bytes and more bytes for actual data payload, the Bluetooth 4 has a small message capacity of roughly 31bytes, which gives just 17 to 20 bytes for actual data payload.
Bluetooth Beacon Application
Bluetooth Beacons are more common with Bluetooth 5 because to the increase in speed and range, whereas they are less common with Bluetooth 4 due to the lower speed and range as well as the limited message size of 31 bytes.
Bluetooth IoT Assistance
With its improved range and speed, Bluetooth 5 readily satisfies the needs of IoT devices, whereas Bluetooth 4 cannot due to its slow speed and limited operating range.
Bluetooth Compatibility
While Bluetooth 5 is backward compatible with versions 1, 2, 3, 4, and 4.1 and version 4.2, while Bluetooth 4 performs best with devices that are compatible with version 4 series.
Bluetooth Classic vs BLE
The main difference between Bluetooth Classic and Bluetooth low energy is that BLE is designed for Very Low Power Operation. In addition, the following table shows a detailed comparison table on BLE vs Bluetooth Classic.
Bluetooth Classic
Bluetooth Low Energy
Solution Areas
Audio Streaming
Data Transfer
Audio Streaming
Data Transfer
Location Service
Device Networks
Device
Communication
Point-To-Point
Point-To-Point
Broadcast
Mesh
Device
Positioning
Not Support
Presence, Distance, Direction
ISM Band
2.402-2.480 GHz ISM
2.402-2.480 GHz ISM
Rates
1Mb/s, 2Mb/s, 3Mb/s
125kb/s, 500kb/s, 1Mb/s, 2Mb/s
Channels
79 one MHz Channel with Adaptive
Frequency Hopping
40 two MHz Channel with Adaptive
Frequency Hopping
The Bluetooth Classic makes it easier to solve the devices needing continuous, short-range data transfer or audio streaming. In addition to wireless printers, and keyboards, it can also be used in in-car entertainment systems.
Likewise, Bluetooth Low Energy (LE) can be used in a kinds of computer peripherals and audio services. Thanks to its low power operation, it is best suitable for Bluetoot IoT devices, such as smart watches, BLE Gateway, and the like.
Get to know: What is Bluetooth Gateway
Bluetooth Future
According to a market assessment by ABI, the IoT will include over one-third of Bluetooth hardwares by 2024. This means that people will soon be using Bluetooth-enabled electronics, wearables, appliances, and entertainment devices in addition to the commonly encountered Bluetooth products like headsets, phones, and PCs.
Radio Direction Finding (RDF) and Received Signal Strength Indicators (RSSI), two technologies that have advanced alongside Bluetooth, have made it easier for Bluetooth to find and connect to connected devices. Bluetooth is on the rise thanks to its easy consumer usage and seamless integration. The Bluetooth Arrived of Angle(AoA) technology has been introduced to BLE. It is intended to increase the location accuracy compared with RSSI.
As a BLE AoA positioning hardware provider, Dusun IoT employs the BLE Angle of Arrival positioning algorithm to determine the specific direction of the incoming wave and location of the tag, ten times better than traditional low-precision Bluetooth's 5-meter accuracy, and achieving an average accuracy of 0.1-0.5 meters. You can send us the on-site layout that requires AOA positioning, and Dusun IoT will assist you in customizing a personalized solution.
Besides,we also proviede BLE2MQTT integration.
Reference:
Shipments of bluetooth powered IOT devices to exceed smartphones by 2024 (no date) ABI Research: The Tech Intelligence Experts. Available at: https://www.abiresearch.com/press/shipments-bluetooth-powered-iot-devices-exceed-smartphones-2024
Blog Post Winners Aim To Build A Smarter Sustainable World With Bluetooth LE The natural resources around us represent the basis for all human activity on Earth.… et al. Bluetooth technology overview, Bluetooth® Technology Website. Available at: https://www.bluetooth.com/learn-about-bluetooth/tech-overview/
You may also interested in these articles: