DSGW-010-4 industrial sensor-to-cloud gateway enables users to automate and remotely manage wireless networks in the following ways:
remote network administration
DSGW-010-4 Zigbee gateway enables engineers to remotely operate the on-site network via the Internet, after the equipment are deployed in advance.
remote maintenance
DSGW-010-4 Zigbee gateway can continuously monitor the state of end nodes and establish the threshold to alert the staff to repair in time once a node's signal strength falls below the threshold.
remote upgrade
When node and gateway firmware has to be changed, it may be done remotely, eliminating the need for workers to visit the site.
Protocol translation: Zigbee to WiFi, Zigbee to LTE 4G, Zigbee to Ethernet
Functionality: Gateway Base Station, Zigbee Router Hub, Zigbee/IP Bridge, Zigbee Data Logger
Zigbee Range: 100 meters minimum
Connected Zigbee sensors: simutaneously max.40 for tree mesh topology
Remote monitoring and management of sensor networks and M2M communication are in demand thanks to the combination of Industry 4.0 and IoT. Although industrial automation has very challenging communication requirements and wired communication is only accepted in some places, wireless communication does have benefits including cheaper cost, quick deployment, more flexibility, and scalability.
With an enormous ecosystem of products and suppliers, Zigbee is a low-power, low-data-rate protocol for operating sensor networks in industrial settings and wireless building automation systems. ZigBee coordinators can collect information from scattered sensor mesh across the installation. Zigbee industrial automation has several advantages, including:
Zigbee3.0 Interoperability
Zigbee 3.0 collects various application layers under one umbrella. This eliminates the need for mediation bridges between different ZigBee supporting devices. It creates a unified Zigbee environment for promoting compatibility.
Zigbee is used for periodic or intermittent data or single signal transmission from sensor to gateway and has a slower data transfer rate than Bluetooth and WiFi. This results in a reduced power consumption. As a result, the sensors' battery life has significantly increased.
Suitable for Small-data Devices
Some subsystem gadgets, such as temperature sensors, air quality monitors, switches, electrical meters, flow traffic monitors, etc., only need to deliver small data packets. When it comes to low cost and ease of usage, Zigbee is obviously the finest option.
Cost-effective to Scale up
By leveraging sensor-to-cloud Zigbee coordinators, Zigbee may be utilized to regulate every production line operation in manufacturing companies. This will lower maintenance cost and improve scalability, as operators can easily add or remove Zigbee nodes.
Reliable Long-range Transmission
Zigbee transmits signals over greater distances by using mesh network. This implies that even if one device is damaged, the network as a whole won't be shut down because communication may easily be rerouted.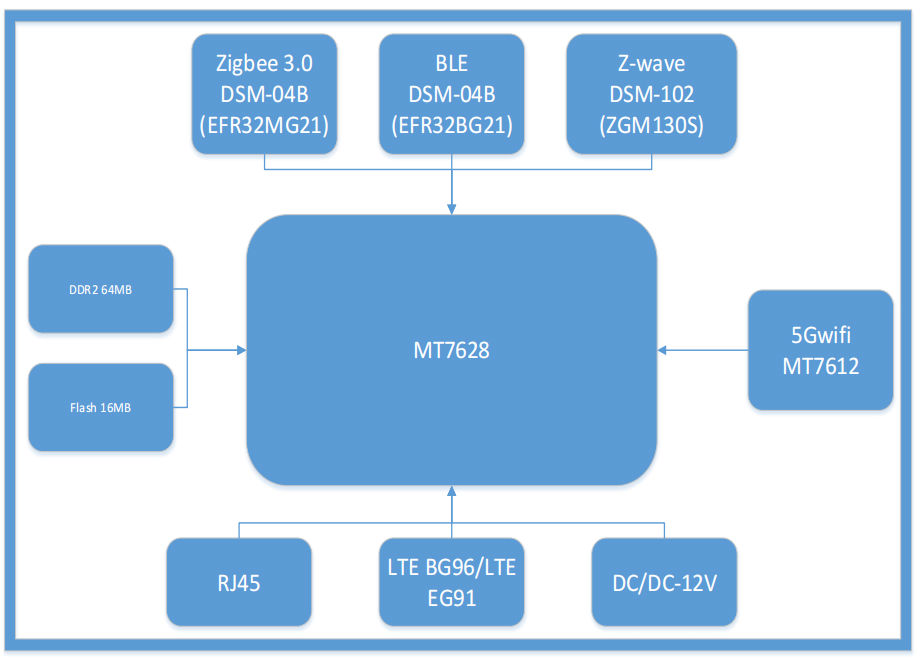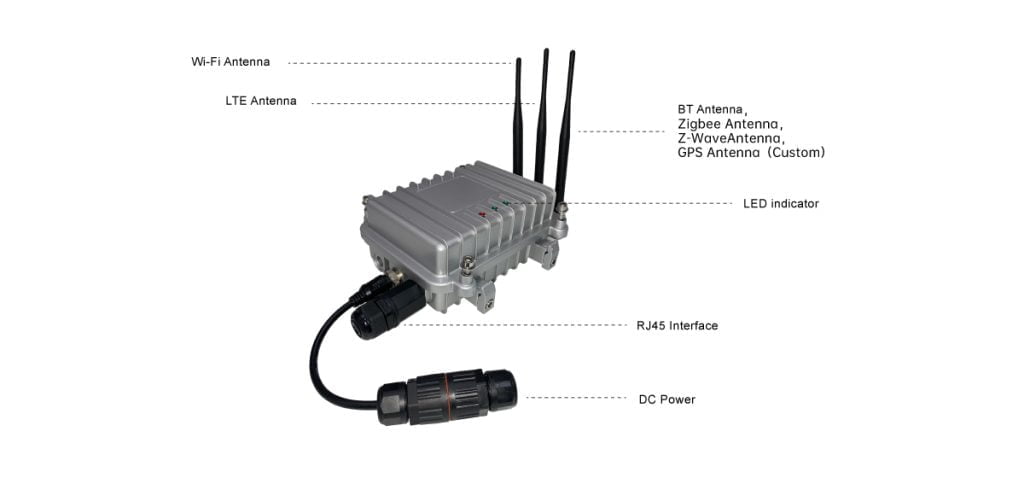 What is advantages of Zigbee industrial automation control system over wired control system?
The temperature of a functioning ZigBee wireless control system is lower than that of a conventional cable control system. The temperature range between the highest and lowest points is 0.1°C, proved by this paper. The system temperature is lower than that of the wired control in the whole work flow. This matters for industrial workshop who values working temperature a lot, like pharmaceutical factory.
How to establish a wireless Zigbee automation control system?
Basically, you need multiple Zigbee sensors and at least one Zigbee gateway. The sensors gathers the data from on-site equipment and transmit data to the Zigbee gateway. The gateway work as a coordinator to parse data and send it to the cloud, and forward command from remote control center, serving as a controller to in charge of the Zigbee network. The entire system is capable of recording and querying the local data. Explore basic elements of IoT here.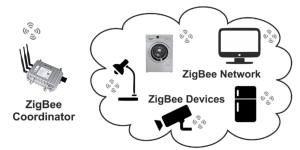 I want to use Zigbee to control lights, do you have such IoT lighting solutions?
The zigbee smart lighting system, which comprises of Zigbee gateways, zigbee light controllers, and a platform for managing smart lighting (e.g. Tuya), is well suited to meeting the demands of smart lighting in conventional industrial settings. Each lamp is equipped with a Zigbee light controller. Zigbee gateway is installed at a suitable position to relays the command center's orders to the light controller and relays the light controller's information back to the command center. Zigbee mesh will ensure the effective and real-time transmission of Zigbee wireless signals. You may also interested in Bluetooth mesh lighting control solutions.