Quick View of DSGW-120 Smart Home Touch Panel
DSGW-120 Smart Home Control Panel is an innovation that combines the capabilities of switches, smart gateways, and video intercom systems into a single sleek hub device, designed to bring convenience, security, and innovation to the way you interact with your home. It elevate your smart home experience with the 8-inch IPS Touch Screen to offer captivating visuals from intuitive controls to vibrant displays.
DSGW-120 smart home touch screen panel is coupled with a 5-million-pixel panoramic depth camera, enhancing your home's security and enabling you to stay connected wherever you are. Moreover, with a robust 1500 mAh Lithium Battery, it guarantees uninterrupted functionality even during power outages.
Featuring Zigbee, Z-wave, BLE, Wi-Fi2.4G, LTE Cat M1, Ethernet, and a dedicated RS485 interface, DSGW-120 is also a hub of possibilities, seamlessly connecting and controlling a myriad of devices, all orchestrated through a single, elegant interface. Serving as a hardware platform based on the high-performance low-power quad-core Cortex-A35 PX30 CPU, it can run Linux and Android operating system and empowers users to orchestrate their own automation rules, integrating a variety of home automation systems together to enhance not only operational efficiency but also the overall user experience.
Features of DSGW-120 Smart Home Touch Panel
Unlock the Full Potential of Your Smart Home Automation with
Powerful Hardware
Featuring a powerful PX30 processor, an 8-inch IPS capacitive touchscreen display, 2GB RAM, and 8GB eMMC storage.
Multi-Protocol Support

for Seamless Integration
Coming with Wi-Fi 2.4G,  Zigbee, and Z-Wave.
Built-in
Microphone

and

Speaker
you can use voice commands to control your smart devices.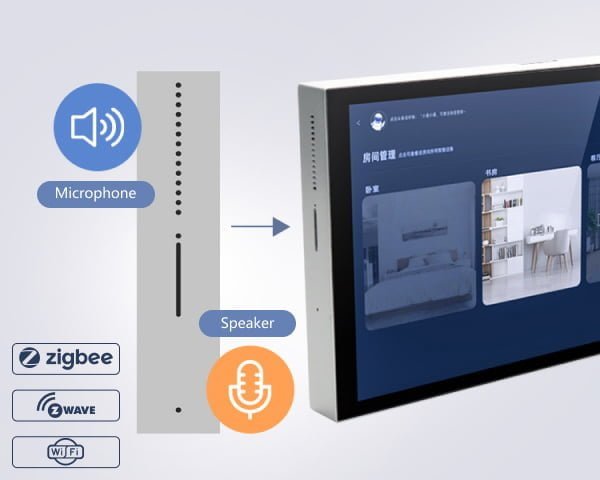 Compatible with various
Home Automation

Systems
Our gateway is designed to be compatible with kinds of home automation platforms, such as Home Assistant and openHAB.
Effortless installation with convenient
wall-mounting
Our gateway is designed for easy installation using wall mounting, which provides a clean and streamlined look, reducing clutter and enhancing the overall appearance of the space.
Hardware Overview of DSGW-120 Smart Home Touch Panel
Dimensions and Installation of DSGW-120 Smart Home Touchscreen Control Panel
Parameters of DSGW-120 Smart Home Touch Screen Panel
CPU
PX30
RAM
2GB
eMMC
8GB
TF Card
Up to 128GB
OS
Android 11
Power Supply
AC 12~24V/2A, DC Type C 5V/3A
Interface
1* 10/100 Mbps WLAN/LAN port,1*RS485
SIM
1 * Micro SIM slot
Camera
5 million pixels,Panoramic depth camera
SD Card
1 * SD slot
Microphone
1
Speaker
1
RTC
Real-Time Clock operated from the onboard battery
Li battery
1500mAH
Auto Power-On
When the primary power source is lost, the system's auto-power-on feature
activates and uses the battery. Similarly, when the primary power source is
restored, the system automatically switches back to it.
Reset Button
Factory reset button. To reset the Gateway to its original factory settings, press and
hold it for more than 10 seconds
Power switch
ON/OFF
Power LED
When the device powers on, the power indicator LED turns green. The indicator
LED switches to red if the battery is low
Use Cases of DSGW-120 Smart Home Touch Panel Gateway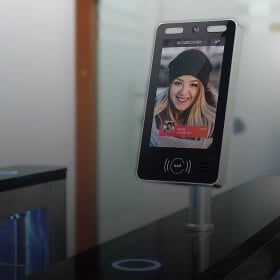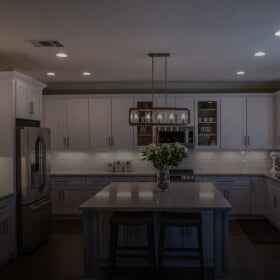 Smart Home Lighting Control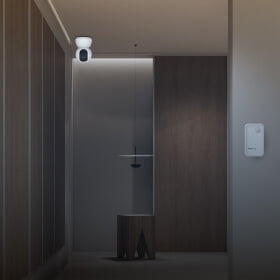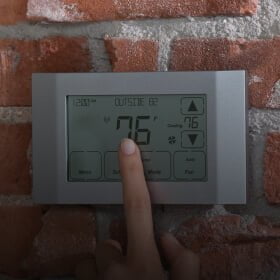 Category A (In Stock)
| Feature | Wi-Fi 2.4G | Bluetooth 5.2 | Zigbee3.0 | Z-Wave | LTE Cat1 |
| --- | --- | --- | --- | --- | --- |
| DSGW-120-1 | ● | ● | ● | ● | ● |
smart home control panel is invented for satisfying the need of simplified interior control and enhancing smart home user experience. Every member of the family can easily manage lighting, temperature, security, and energy consumption devices simultaneously with a tap on the touch panel thanks to such all-in-one home automation controller solution.
Smart home control panel integrates a smart home gateway enabling connectivity with other smart home gadgets and cana acts as a universal smart switch to operate various smart home scenarios, which finally simplifies user operation efficiency.
Button + touch screen control: using the touch screen, you can view the device's status more conveniently and intuitively, carry out numerous in-depth interactions and device control without using a phone (for example, adjusting the brightness of lamps or the temperature of the air conditioner); Users can also simply operate the smart devices at home via the the 5 scene buttons on the right of the touch screen. Whether young or old can use this smart home touch panel with just one click.
APP remote control: When users are not at home, they may still operate the smart home gadgets because DSGW-120 allows for remote monitoring and control.
Voice control: DSGW-120 includes an integrated microphone and speaker that enable users to manage smart home appliances using voice commands.You may also choose to connect it with popular voice assistants on the market to operate smart home devices whenever you want.
Customized control: DSGW-120 intelligent centralized control panel may be developed to adapt to your own smart home system, and you can freely select the smart peripheral in your own smart home ecosystem to realize automated control.
Explore IoT Gateway Development here.
lighting control, housekeeper service, indoor environment monitoring, home healthcare services, home access control, home automation scene control, fire alarm, property management, universal remote control, etc. There is no limit, come to develop smart gateways with Dusun IoT now!