Launch a web browser from a device that is connected to the gateway. The device can be a computer that is directly connected to the gateway (figure1: connection type 1) or a client from a router that is connected to the gateway (figure 2: connection type 2).

Figure 1 connection type 1 (for two ports gateway)

Figure 2 connection type 2 (for one port gateway)
1) In the address field of your web browser:
Enter http://192.168.66.1 for connection type one.

Log in to the router, and find the gateway's IP address (IP_addr), then Enter IP_addr.
2) In the Login field, enter the gateway password and click the Login button. The default password is root (case-sensitive).

1) Select Dusun > Wifi Manage.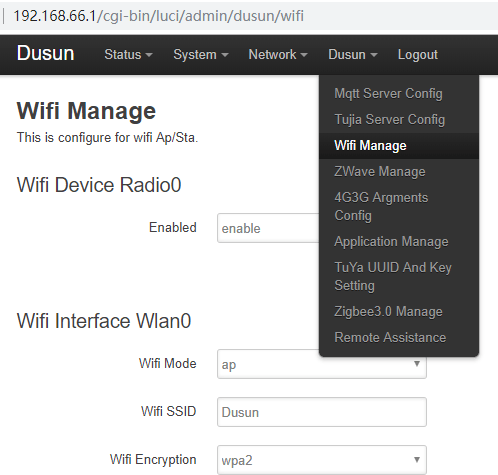 2) Enable Device Radio0 and configure Wifi Interface Wlan0(Wifi Mode: ap, Wifi SSID: Input your own; WIFI Encryption: PSK2 or others; WIFI key: your password)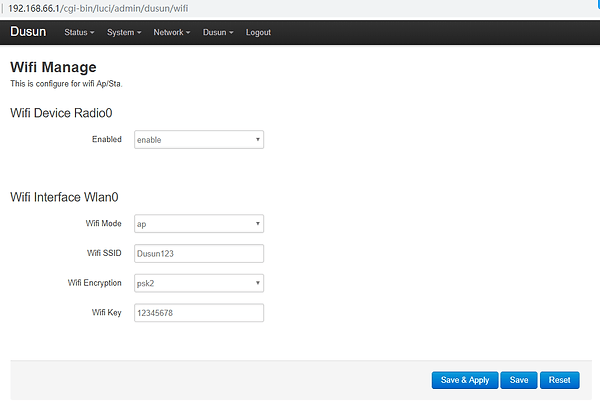 3) Click the Save & Apply button, and waiting for the changes to be applied.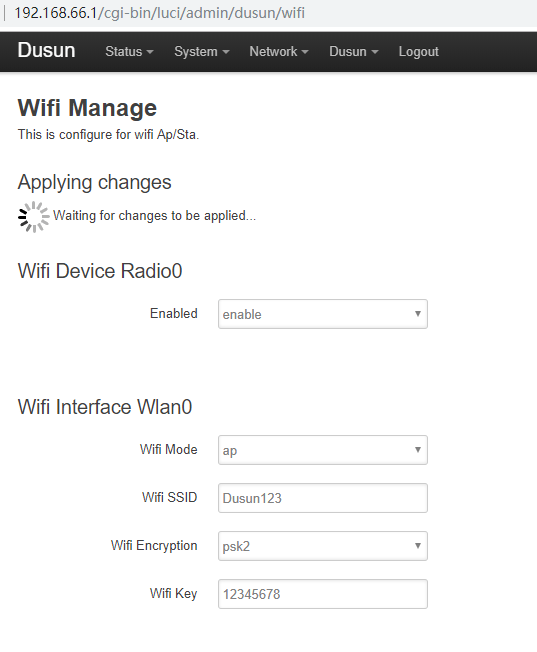 4) Then we can connect the Wifi (for this case: Dusun123) and connect the gateway through Wifi.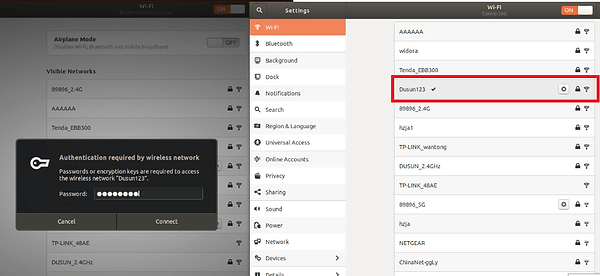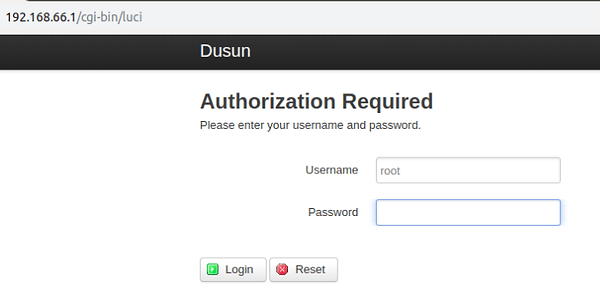 Including IoT development kits, implementation reference documents, and the newest advances of the internet of things. To help more developers do more flexible applications on their IoT projects.
Ask for More IoT Resources
Talk to our experts in IoT.
Speed up the process in your IoT projects.