Helium has become the wireless network with the most rapid expansion in the history of the world. People's Network, this decentralized platform is playing a large part in its community-driven approach to developing the internet of things (IoT) network. Helium is swiftly becoming the norm for businesses and individual customers that require a low-cost connection for Internet of Things devices.
What is a Helium Explorer map?
Helium Explorer is a block explorer and analytics tool for Helium, a decentralized wireless communication technology.
Concept of Helium Explorer map:
Helium, the most rapidly expanding crowd-sourced IoT network, teamed up with Mapbox to develop a brand new Explorer map for both hotspot owners and users on the network. A hex grid showing network availability is superimposed on a globe map in Explorer. A certain amount of Hotspots are found inside each hexagram. Since everything is recorded in the distributed ledger, you can see revenue, activity, and neighboring Hotspots at any location on the Network.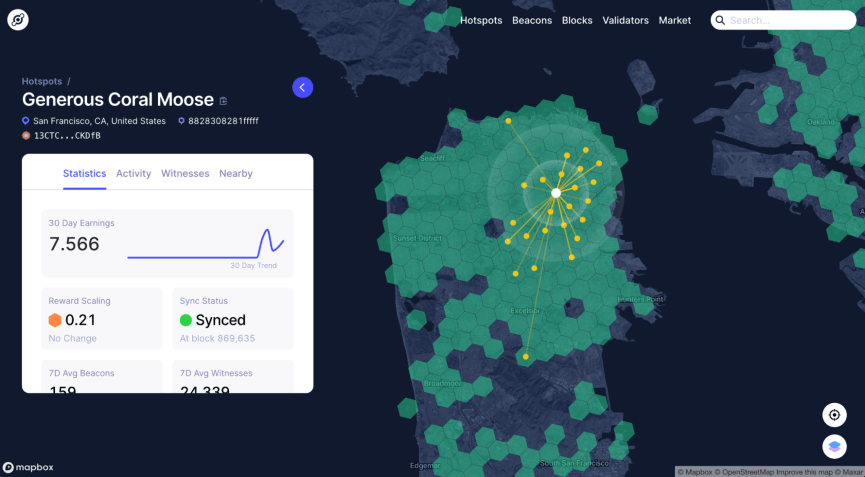 Uses of Helium Explorer map:
Helium Explorer map helps users in providing coverage:
Helium miners have been installed in thousands of homes and businesses throughout the globe. The company required a method that was both straightforward and simple to use to see the network. They displayed the reward scale system by using Mapbox Studio.
It provided a blue shading effect with sophisticated transparency and overlapping colors to complement Helium's design language. This effect was created using the software.
The Helium Explorer map was rendered rapidly on both the web and mobile devices by use of Maps SDKs for Mobile and Mapbox GL JS.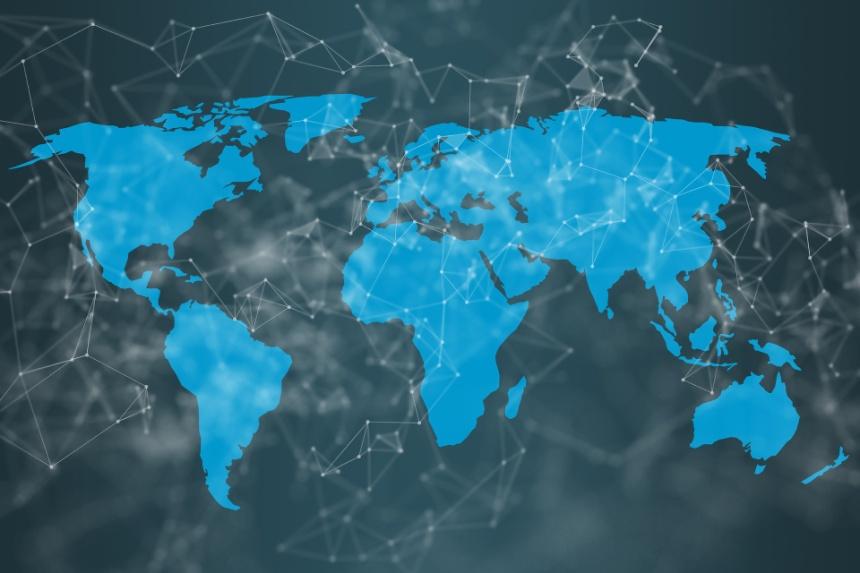 Through the use of the Helium Explorer map, you can see the regions of the coverage mapping project that have been investigated by participants. The map also depicts the Helium hotspots that have been a source of it. 
Participants survey the real-world network developed by Helium by making use of low-cost LoRaWAN gateway (Long Range Wide Area Network) devices. When they go for a stroll, hike, bike ride, drive, or even go boating, many contributors carry LoRaWAN sensors with them. They are compact and can easily be placed on a dashboard or in a pocket. 
The mapped device will broadcast a signal that contains the GPS coordinates of the mark it is about to set on the map. The H3 hexagon tiles are used by Helium Explorer Map to aggregate survey findings and statistics. 
Blockchain-based network:
Helium is a blockchain-based network. Every Helium hotspot that you visit rewards you with its in-house cryptocurrency, which is denoted by the symbol "HNT." The most important use of explorer is to check distribution to earn more HNT.
The potential for residents to earn HNT for setting up routers in ideal network expansion places serves as the cornerstone of Helium's technology. On the network map provided by Helium, map loads and vector tiles are used to provide a visual representation of which hotspots are connected as well as the monthly earnings of each hotspot. 
The architecture of the network promotes new hotspots to be established slightly outside of locations where there are previously established hotspots, which means that not all profits are equal. These hotspots generate more HNT than hotspots that are isolated or hotspots that are located inside heavily inhabited areas of the digital world.
Utilization of IoT sensors in Helium networks:
It is seen that thousands of developers and hundreds of enterprises all around the world are connecting their Internet of Things sensors to the Helium Network. Helium's low power consumption and high efficiency and efficacy make it ideal for integrating IoT devices together. Helium supports HNT mining and staking, so users can earn rewards for contributing to the network.
Hotspot node providers on Helium can get started by purchasing mining hardware like Dusun IoT's Hellium gateway from the Helium website and receiving incentives for their efforts. HNT is the currency used for payouts. To create non-tradable Data Credits, HNT may be purchased on the cryptocurrency market or mined.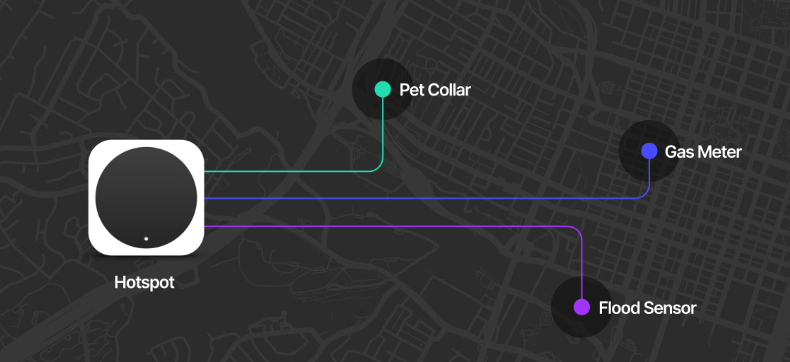 Enabling long-range transmissions:
Helium is the LoRaWAN network that is expanding at the quickest rate and is the most widespread in the globe. LoRaWAN, which stands for "Large Range Wide Area Network," permits communications over long distances while using very little power. 
When you combine geo-location technology with long-range wireless transmission, tremendous potential presents itself for a wide variety of sensor and monitoring applications.
Due to Helium's innovative proof-of-coverage approach, you can create a hotspot and get HNT for covering nearby devices. To create Data Credits, the newly mined HNT is immediately burnt from the pool of HNT in circulation.
To connect to the Helium Network, Helium-enabled devices need Data Credits. The creation and destruction of HNT and Data Credits establish a state of burn-and-mint equilibrium, giving rise to a market driven by supply and demand for Helium.
Conclusion:
The Helium platform makes it possible for cheap, remotely located devices to communicate with one another and transfer information over its network of hotspots. Given the present value trends in HNT and the amount of HNT that is being mined successfully, 2023 is going to be an outstanding year for the Helium Mining industry.
It is seen that there are so many people that are obtaining their Helium IoT miners in the latter half of 2022; there is an incredible possibility that there will be a greater number of watchers in the vicinity of your hotspot. 
The technology developed by Helium makes it possible for anybody to construct enormous wireless infrastructures in a way that is both cost-effective and efficient, ushering in an altogether new kind of economic model that is to everyone's advantage.
Since the introduction of smart contracts on Ethereum, the Helium idea is the most audacious one that we have seen inside the realm of blockchain technology. When it comes to constructing and operating large-scale wireless networks, Helium provides a completely new method, one that also has a much lower cost structure.