Quick View of DSGW-021-5 4G LTE WiFi Gateway (support BLE and Zigbee simultaneously)
DSGW-021-5 4G LTE WiFi gateway is a revolutionary device that redefines the boundaries of IoT integration. It is capable of seamlessly accommodate WiFi2.4/5GHz, 4G LTE, BLE and Zigbee devices on a single hardware platform, engineered to reach the pinnacle of connectivity.
As a all-in-one LTE WiFi gateway hardware solution, customers are allowed to effortlessly harnessing the potential of dual-band Wi-Fi connection and the convenience of 4G LTE connectivity. Moreover, IoT developers are no longer restricted to a single protocol and say goodbye to the dilemma of choosing between Zigbee vs Bluetooth.
This 4G LTE WiFi gateway isn't just about convenience; it's about enhancing your ability to create complex and feature-rich solutions. Whether you're developing smart homes, industrial applications, or smart cities, its multi-protocol connectivity enables users to elevateIoT capabilities, easily connect and manage IoT devices, and empower the way you approach connectivity and automation.
Features of DSGW-021-5 4G LTE WiFi Gateway
Multiple-Protocol All-in-One IoT Gateway
Coming with Zigbee3.0, Wi-Fi 2.4G/5G, BLE 5.2. Sending the captured data to the cloud with Wi-Fi, Ethernet, and LTE Cat4.
AC 1200 Dual Band Wi-Fi Router
Reducing interference for better connections to more Wi-Fi devices based on the Simultaneous dual band (2.4GHz and 5GHz ). And up to 300+867 Mbps speeds.
More features than a most common router
Performing not only the Gateway function but also supports router features. Converting high-speed TDD/FDD signals to WiFi signals on the local area network (LAN).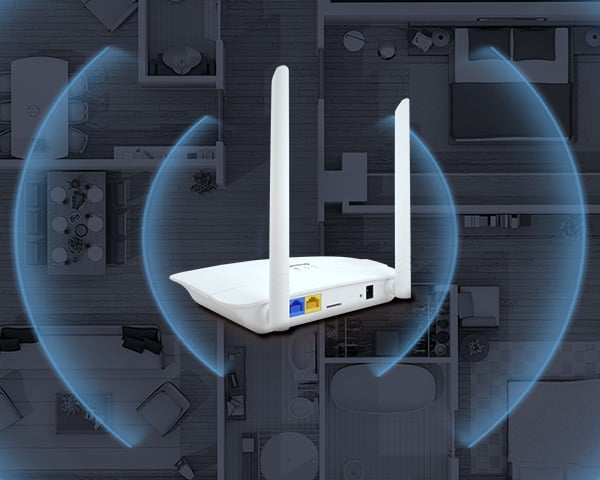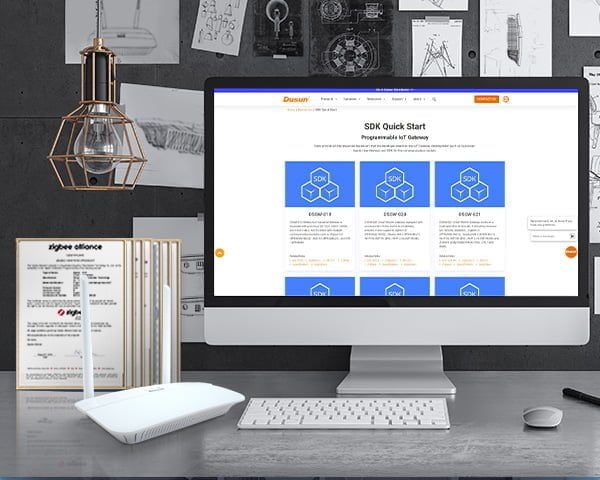 Develop your custom firmware directly on our hardware using our comprehensive and fully documented guidance covering all aspects of the products's capabilities and hardware interface.
Globally and Carrier Certified
Carrier-certified for immediate deployments and meets a comprehensive range of regulatory and industry standards worldwide. Accelerating your product development and get to market faster.
Hardware and Dimension of DSGW-021-5 4G LTE WiFi Gateway
Parameters of DSGW-021-5 4G LTE WiFi Gateway
CPU
MT7628AN 600MHz processor
OS
OpenWrt
RAM
128MB
Flash
16MB
Power Supply
DC input with a voltage range of 4.5V to 5V.
The power seat aperture is 3.5mm and the needle diameter is 1.35mm, with a positive polarity.
Reset
Factory reset button. To reset the Gateway to its original factory settings, press and hold it for more than 10 seconds
SIM
1 * Micro SIM slot
Interface
• 1 * 10/100Mbps LAN Port
• 1 * 10/100Mbps WAN Port
Indicator LEDs
• The Zigbee/BLE LED flashes when a signal is received.
• The Network LED indicates RED when no establishing a network connection.
• The Network LED indicates GREE when a network connection is established.
Antenna
1 * 4G LTE FPC antenna,2 * 2.4G/5G External On-Board antenna
Installation
Flat, Ceiling
Weight
TBD
Operating Temperature
-0℃~40℃
Storage Temperature
-40℃~65℃
Operating Humidity
10%~90% non-condensing
Storage Humidity
5%~90% non-condensing
IP Rating
IP 22
Use Cases of DSGW-021-5 4G LTE WiFi Gateway
Enjoy unmatched convenience and versatility. Tested in the field for years to ensure universal compatibility with 2 advanced LTE antennas to deliver a smooth connection. Simply plug in a micro SIM card and power on this elegant piece of technology to utilize fast and stable Wi-Fi, whether you're at home or working remotely.

Conference Room

Remote Area

Private Villa

Temporary Store
Developer Resources of CDGW-021-5 4G LTE WiFi Gateway
DSGW-021-5 4G LTE WiFi Gateway Model List
| Feature | Wi-Fi 2.4G/5G | LTE Cat4 | BLE | Zigbee |
| --- | --- | --- | --- | --- |
| DSGW-021-5 | ● | ● | ● | ● |