Dusun Electron LTD, the leading manufacturer & supplier of smart edge devices for IoT solution providers in China, announced their LTE IoT gateway hubs available for AT&T LTE-M mobile network to connect to the clouds.
Cellular communication becomes to be a good choice for many IoT scenarios because of the wireless communication used in the connection between the gateway and the internet. Since the 3GPP organization has published LTE CatM1, and NB-IoT standards to support IoT, AT&T officially turned on its CatM1 and narrowband internet of things (NB-IoT) network after completing upgrades to its 4G LTE cell sites across the USA.
Dusun's LTE-M Gateway is designed to integrate 3G/4G/LTE-M modems to meet different demands. It supports using an AT&T LTE-M sim card to connect to the cloud. So this wireless gateway for AT&T can be applied in many IoT applications, especially where limited by wired internet connections.
The Linux OpenWrt system allows using of standard libraries to support security protocols and data transmission. Built on the system, the 4G hub is programmable and users can use the SDKs and APIs to write their own programs to control the data flow and processing.
Compared to standard cellular technologies, LTE-M, with its greater bandwidth, can support firmware and software updates, mobility, and voice-over services. That also gives the 4G LTE gateway the capability to integrate with voice functionality via VoLT. In addition, Dusun 4G LTE IoT gateway can also support other carriers' LTE or LTE-M services.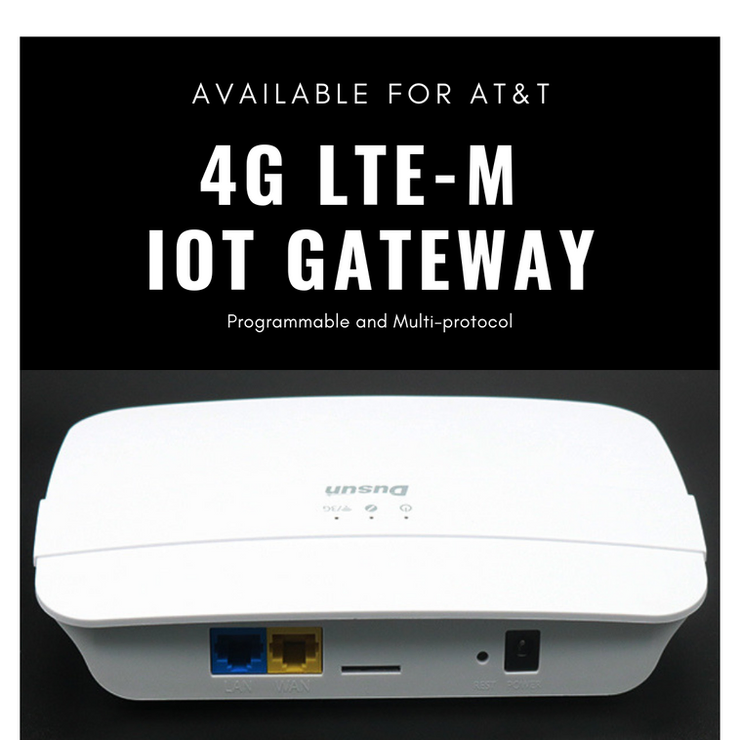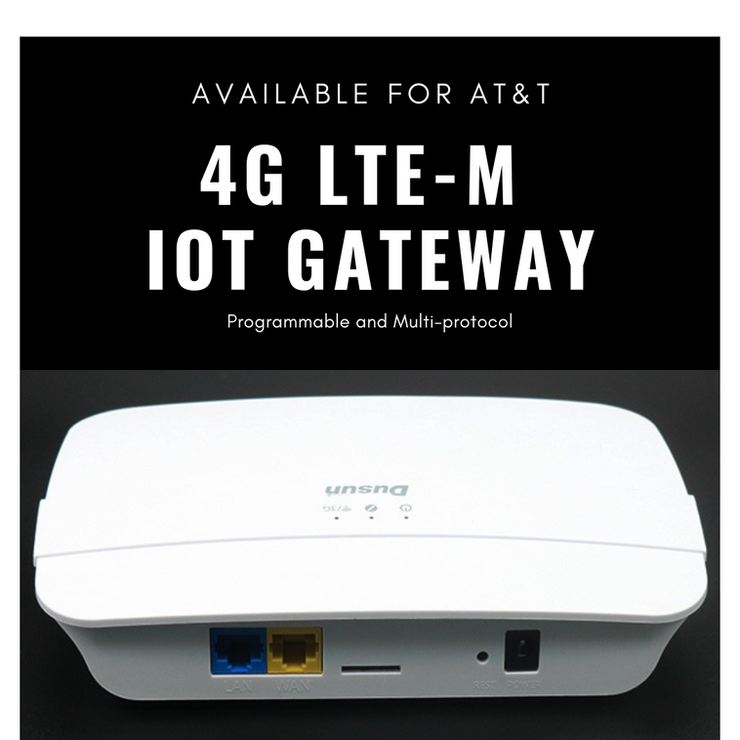 Dusun's 4G LTE gateway offers the following advantages:
1)Functional:
The performing and functional LTE gateway using the latest technology ensures the efficient wireless connection can also support voice control engines.
2)Multi-protocol supported:
The LTE gateway supports popular IoT protocols for wireless connectivity types including ZigBee 1.2/3.0, BLE 5.0/Mesh, Z-Wave, etc. That provides various options for IoT solution providers on their IoT projects.
3)High stability:
This smart 4G hub supports customize development processes under different environments and allows the management of scenarios for healthcare, agriculture, and home automation.
"Dusun is pleased to design the LTE IoT gateway available for AT&T," said Benny Chan, CEO of Dusun. "Dusun puts more emphasis on implementing the connection capability, and platform compatibility of kernel hardware. The 4G LTE-M technology provides access to the devices, whether it be for the smart home, smart office, energy-saving, or powering lighting."
Refer to the Dusuniot for more details on the 4G IoT gateway available for AT&T. refer to the Dusun IoT resources library to get the guide on connecting the hub to the AT&T network.