Long-Term Evolution (LTE), developed by 3GPP, is a term for the cellular network that defines a standard for mobile devices to provide higher bandwidth, lower latency, and higher data services than 3G.
LTE UE Categories
Twenty-two LTE UE Categories defined in the LTE protocol describe the performance specifications of LTE devices. Different LTE UE Categories come with differing parameters. Such as data rate, power consumption, frequency spectrum, and signal coverage.
Without the help of LTE UE Categories, the LTE base station can not communicate with LTE devices effectively. The reason is that the base station needs to determine the performance of the UE on the LTE UE Categories information from this equipment. Then it could be able to communicate with it accordingly. The table below shows each LTE UE category's data.
LTE Category Chart
| | | |
| --- | --- | --- |
| LTE UE Categories | Downlink (Mbits/s) | Uplink (Mbits/s) |
| NB1 | 0.68 | 1 |
| M1 | 1 | 1 |
| Category 0 | 1.0 | 1.0 |
| Category 1 | 10.3 | 5.2 |
| Category 2 | 51.0 | 25.5 |
| Category 3 | 102.0 | 51.0 |
| Category 4 | 150.8 | 51.0 |
| Category 5 | 299.6 | 75.4 |
| Category 6 | 301.5 | 51.0 |
| Category 7 | 301.5 | 102.0 |
| Category 8 | 2,998.6 | 1,497.8 |
| Category 9 | 452.2 | 51.0 |
| Category 10 | 452.2 | 102.0 |
| Category 11 | 603 | 51 |
| Category 12 | 603 | 102 |
| Category 13 | 391.7 | 150.8 |
| Category 14 | 3,917 | 9,585 |
| Category 15 | 750 | 226 |
| Category 16 | 979 | N/A |
| Category 17 | 25,065 | N/A |
| Category 18 | 1174 | N/A |
| Category 19 | 1566 | N/A |
At Dusun IoT, we are focused on the commercial and industrial use cases of LTE-M, LTE CAT4, and LTE CAT1, as our customers are mainly distributed across industrial, home automation, and medical landscapes. So the remainder of this article discusses these three UE categories' meaning in that context.
CAT M1 (LTE-M)
What is CAT M1
CAT M1, also known as LTE-M, is a low-power wide-area(LPWA) technology suitable for IoT applications with Low to Medium Data and Usage. To provide better power efficiency and a more extended signal range, CAT M1 trades in data rate. 
And as a complementary technology to NB-IoT, LTE-M operates on a 1.4 MHz spectrum with a transmit power of 20 Bm. In addition, it provides faster upload and download speeds of 1 Mbps and lower latency of 10 to 15ms.
Advantages of CAT M1
CAT M1 devices have significant advantages for the cellular network, IoT developers, and customers. In addition to its ability to manage low to medium data transfers, including voice-over IP and firmware and software updates.
LTE-M has another significant advantage: LTE-M is backward compatible with existing LTE networks, which means carriers do not need to spend money to create the new station.
Thanks to its Low power consumption capability, it enables maintenance costs drastically to decrease compared to other cellular connectivity options
LTE CAT1
What is LTE CAT1
CAT1 is an LTE UE Category designed explicitly for Machine-to-Machine(M2M) and IoT applications. To save power and cost for large-scale or long-range IoT system, bandwidth and communication demand is decreased. 
Explore LTE M gateway
LTE CAT1 supports 10 Mbit/s downlink speed and 5 Mbit/s uplinks. And it is best suited for use cases dependent on both high-speed data transmission and the reliability of the 4G network.   
CAT1 is the only fully-functional cellular IoT option at the moment, which is used to create the link between IoT devices and the existing LTE networks in early attempts. 
Advantages of LTE CAT1
High data streaming throughput
Lowe latency for wake-up application
LTE CAT4
What is LTE CAT4
LTE CAT4 is the most common and simpler high-speed LTE UE category that supports uplink data rates up to 50Mbps and downlink data rates up to 150Mbps, which enables applications like high-quality video surveillance, routers, etc. 
To provide this performance, the LTE CAT4 utilizes the simplest MIMO configuration: the 2×2 MIMO(2 TX antennas and 2 RX antennas). And it is best suited for IoT applications requiring higher throughputs and more bandwidth.
Advantages of LTE CAT4
High data rates ranging from (10-100Mbps)
Which is Best For Your Application
Dusun is a leader in developing and manufacturing smart gateway you need to have to get ahead in your IoT gateway solutions. We provide various products using 4G LTE technology like CAT1, CAT4, and CAT M1 for different usage scenarios.
Programmable 4G/5G Cellular LTE Router Gateways
NOTE: China Mobile Communication Cooperation(CMCC), China Unicom Communication Cooperation(CUCC), China Telecom (CT)
Carrier Network Certification
All the products and intelligent devices which are based on connecting a cellular network must meet and obtain carrier network certification before those products can operate on a cellular network.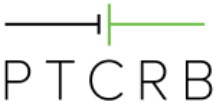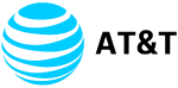 PTCRB: is a pre-requisite to carriers such as AT&T, T-Mobile, and Canadian networks; PTCRB is used for testing GSM/UMTS and 4G devices.
AT&T Inc (AT&T) is an American multinational telecommunication holding company that offers telecommunications, media, and technology services. In addition to wireless communications and data/broadband services, it also provides internet services, local and long-distance telephone services, telecommunications equipment, managed networking, and wholesale services.
AT&T has approved the DSGW-040 from Dusun for operating on its network, and customers can find DSGW-040 in the approved product list on the AT&T website.
DSGW-040 has gained various certifications, from environmental certification to radio certification. In addition to RoHs and AT&T, it also has received certifications from AT&T, PTCRB, Zigbee, CE, PTCRB, and BQB. All of them are the most highly regarded and recognized certifications.
Use cases
LTE Gateway for eHealthy
Our 4G LTE Gateway is specifically suitable for healthcare scenarios. In addition to providing multiple frequency ranges with low latency and a higher data rate, it is capable of exchanging information in a more secure approach.   
Explore Our Bluetooth LTE Gateway here!
LTE Gateway for Smart Apartment
As intelligent electric and water meters grow in popularity, utility providers can benefit from the capabilities of LTE gateways, which can forward the information from the smart device to the cloud, and track water and electric use within businesses, smart apartments, and other households.
Companies can then bill based on the amount of water and electricity used or time-of-day, or reward households and enterprises for conserving resources.
LTE Gateway for Smart Agriculture
LTE-M IoT Gateways powered by Dusun support connecting to the AT&T LTE-M mobile network and other IoT protocols, such as Zigbee 3.0, BLE, and LoRa.   
Thanks to its CAT 1 feature, DSGW-014 LoRaWAN Gateway LTE 4G is flexible and effective across broad ranges. The reason is that most cellular carriers have created an extensive 4G network that devices can access.     
DSGW-014 can also make life easier and more efficient for farmers on the farm. Because it is easy to use, with the limited configuration required, fully scalable, reliable, and low-cost.
Explore all of our LoRaWAN Gateways
DSGW-014 facilitates communications between growing numbers of devices on the farm, From measuring environmental conditions that influence crop production to track livestock monitoring health indicators.