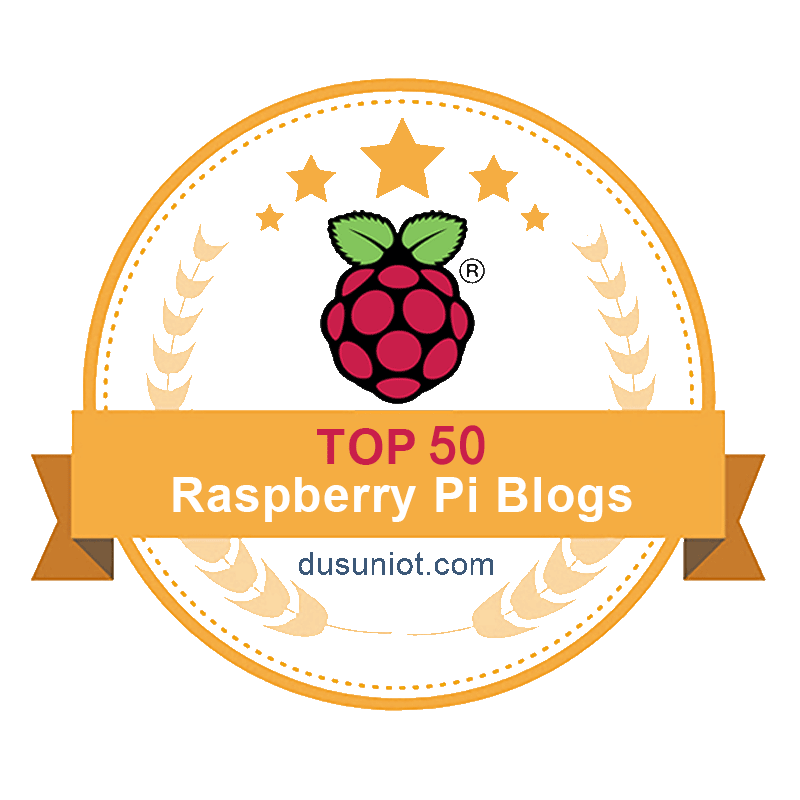 Are you looking to become an expert in Raspberry Pi electronics and programming? While the vast amount of information available online can be daunting, there are some incredible blogs that can help you become a Raspberry Pi pro.
The Raspberry Pi is a small computer board created for teaching beginners how to code and build electronic projects. It has gained immense popularity over recent years due to its versatility and wide range of uses. The device can be used for a variety of applications, from creating home automation systems to building media centers.
This article reflects the best Raspberry Pi blogs on the web today – from beginner's guides to experienced tutorials. Once you have these resources in your arsenal, nothing will stop you from becoming an expert in no time!
So let's take a look at the top 70 Raspberry Pi blogs that will make you an ace at coding and hardware engineering!
1. The Official Raspberry Blog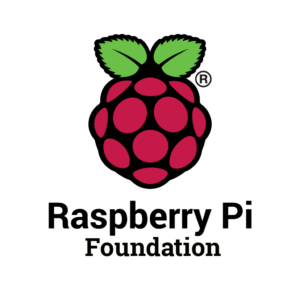 The Official Raspberry blog is published by their team on various topics such as technology news about their company, book reviews for any novice DIY hobbyist looking into creating something new with their Pixely device, or software releases related to the latest features that have been added onto this nifty mini-computer single board system device you could easily tuck away behind your HDTV set especially when it comes down hardwearing your multimedia setup efficiently!
2. The MagPi Magazine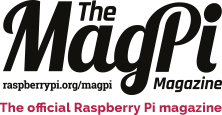 https://magpi.raspberrypi.com/
The Magazine for Raspberry Pi is published by the Raspberry Foundation itself and features amazing project ideas plus reviews on other things related to Raspberry Pi like 3D printing and HATs (hardware-accelerated tasks). It contains everything from beginner tutorials and advice from experts, so this blog should be your first stop for RPi learning resources.
3. Browse Through Official Documentation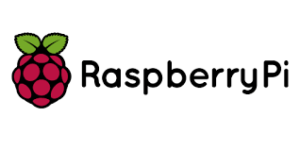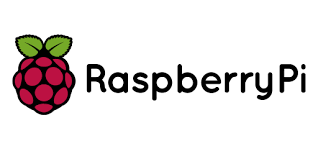 https://www.raspberrypi.com/documentation/
The official documentation from the 'Raspberry Foundation' has great tutorials on getting started with raspberry pi & associated accessories for users at any level of expertise/this visual guide gives instructions with relief pictures also available– specific instructions can be found on installing boards software & setting up WiFI routers etc.
4. Pi My Life Up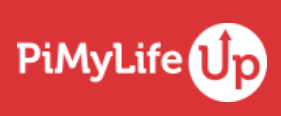 Here, users can find some great "how-to" guides for using their Raspberry Pi. Project ideas are always being posted, so users can learn just about anything from controlling LED strips with their computers to setting up automated home security systems.
This monthly print publication has been around since 2011 and is one of the best sources of Raspberry Pi tutorials available online. From programming beginners' guides to fun art projects utilizing RPi devices and components – there's something here for everyone no matter their skill level or area of interest. The magazine offers free PDF versions for each issue and is a fantastic resource for those looking for comprehensive guides about creating and coding with a Raspberry Pi unit.
5. raspberrytips.com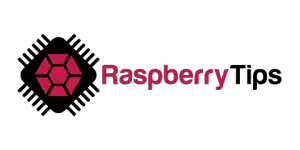 raspberrytips.com is an excellent resource for budding Pi projects. It covers all aspects of Raspberry Pi from hardware components to software and programming tutorials. The website features project guides on using Raspberry Pi for projects such as home automation and media centers. There's also plenty of helpful advice if you are stuck or need something explained better.
6. Reddit's /r/Raspberry_pi Subreddit Community

Reddit hosts many communities within its userbase – including the popular "/r/Raspberry_Pi" subreddit community where both newbies and gurus connect when trying out new projects or testing their skills before embarking on larger ventures built with Raspberries Pis around the world!
Get involved in discussions about coding programming, and hardware compatibility issues, or even post images of proud workbench creations!
7. Raspberrypi-spy

https://www.raspberrypi-spy.co.uk/
Raspberrypi-spy is a blog about connecting hardware components to the Raspberry Pi platform, like cameras and sensors as well as audio output add-ons such as speakers to your pi setup. If you need tips on connecting new components then this blog will provide useful information on how to do so in an efficient and cost-effective manner
8. NevonProjects

https://nevonprojects.com/raspberry-pi-projects/
NevonProjects is a website that offers Raspberry Pi tutorials and blog posts related to Raspberry Pi projects. The tutorials provide detailed information about various projects and ideas for developing applications or building devices with a Raspberry Pi, including in-depth explanations of the theories and working mechanisms behind each project.
It also provides inspiring stories from people who have used their Raspberry Pi to bring their ideas to life. Through these tutorials, readers can gain a better understanding of the technology and gain more hands-on experience using the power of the Raspberry Pi.
9. ThePi.io

ThePi.io features informative tutorials, tips and tricks, project ideas, coding lessons, guides, and more to make getting your projects up and running with the Raspberry Pi easily.
The blog is regularly updated with new content so that users can stay in the loop and learn all they need to know about their favorite single-board computer.
10. RaspberryPipress

The official blog from the makers of Raspberry Pi has up-to-date news and helpful advice relating to new hardware as well as big events within the world of digital making and physical computing innovation.
More importantly, it provides useful resources such as articles, tutorials, instructions, and code snippets for developers wanting to learn more about using this powerful platform for their own innovative ideas or existing project ideas.
11. Jeff Geerling's Blog

https://www.jeffgeerling.com/blog
Jeff Gerling wrote one of the best books available today about making things work with your Raspberry Pi – it's a must-buy if you ask us! On his website, he publishes often articles on random hardware like dev boards and more focus stuff like remote controlling your refrigerant using Craftbeerpi project… anything really technical-oriented but very much relevant!
12. diyi0t.com

DIYI0T is a website that provides Raspberry Pi blogs to help people in using Raspberry Pi. It covers a variety of topics aimed at helping both beginners and experts get up to speed on the basics and newest features of the Raspberry Pi platform.
The blog posts provide tutorials and guides that show how to use the technology in projects, education and more. The team also shares reviews of hardware, software, books and other tools related to the Raspberry Pi platform.
13. Raspi TV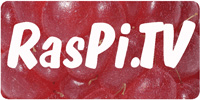 Raspberry Pi tutorials on YouTube are plentiful but Raspi TV stands out from the rest by offering highly detailed video content focused solely on delivering superior educational experiences specifically related to using this microcomputer board as an affordable platform that anyone can develop complex yet powerful tech projects with ease built right inside their own home or office environment (provided they can source all the required components).
Each tutorial is easy to follow along since its creator explains everything clearly – right down to little details such as debugging issues in real time over audio commentary -and provides support services such as remote notifying admin accesses via email if ever the viewers ever run into any problems.
14. Circuitdigest

https://circuitdigest.com/simple-raspberry-pi-projects-for-beginners
Circuitdigest.com is a website dedicated to providing resources that help Raspberry Pi enthusiasts learn more about their computers and deepen their knowledge of them. It features a variety of blogs, videos, tutorials, and projects related to the Raspberry Pi.
It also provides helpful information on different electronic projects users can make with their Raspberry Pi. With its vast library of tools and tips from experts around the world, Circuitdigest is definitely a great place to learn Raspberry Pi!
15. picockpit
https://picockpit.com/raspberry-pi/
Whether its coding articles for experienced Raspberry Pi amateurs or comprehensive resources for newbies learning about command line basics this site offers quality guides on topics concerning hardware building blocks Circuit Board design 3D printing audio computing automation gaming machine vision etc.
16. rpilocator
The website provides an up-to-date Raspberry Pi tutorial blog with reviews and updates of Raspberry Pi projects, projects you can build with a Raspberry Pi, and other related news. It also includes newly released products related to the Raspberry Pi so that users can find out what's new in the industry. Additionally, the website helps users locate their nearest authorized Raspberry Pi resellers so they can buy their own hardware.
17. howtogeek

https://www.howtogeek.com/category/raspberry-pi/
HowToGeek.com has a monthly traffic of 16 million, it is a highly sought-after Raspberry Pi blog that offers in-depth tutorials and helpful tips for learning how to use a Raspberry Pi.
These tutorials are written by raspberry pi professionals such as Whitson Gordon, Josh Hendrickson, and Cameron Summerson.
They teach you the basics of using your Raspberry Pi, including assembling hardware, setting up operating systems, programming, connecting to networks, installing software and more.
Beyond the fundamentals, you'll be able to learn more advanced topics such as home automation and even robotics projects with your Raspberry Pi.
18. Element14 Community

https://community.element14.com/products/raspberry-pi/b/blog
The Element14 Community blog is by far one of the best resources for those who want to learn about Raspberry Pi. This website offers an extensive library of content related to making and coding with the Raspberry Pi board, as well as advice from industry experts on how to use it effectively.
19. xda-developers

https://forum.xda-developers.com/c/raspberry-pi.4253/
XDA-Developers.com Raspberry Pi blogs are a great resource for anyone interested in learning more about the popular Raspberry Pi computer. This blog offers helpful guides and tutorials on setting up your Pi, Raspberry Pi Themes and Apps, building custom projects for your raspberry pi, developing games, programming, and much more.
Furthermore, it features free resources including sample programs, app reviews and news articles related to the Raspberry Pi platform.
20. All3dp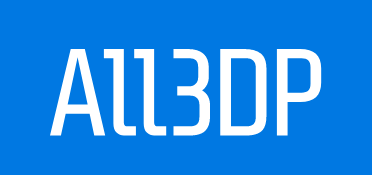 https://all3dp.com/topic/raspberry-pi/
This blog has a monthly traffic of 15 million visits, it provides comprehensive guides on using Raspberry Pi for 3D printing. It covers topics such as setting up OctoPrint on Raspbian, connecting a printer to RPi via USB, configuring Cura software for efficient slicing, and more.
Plus, it also provides tutorials on building an efficient 3D printer with RPi, so check out this blog if you're looking to learn how to use the platform for 3D printing purposes.
21. Opensource

https://opensource.com/site-search?search=Raspberry+pihttps://opensource.com/site-search?search=Raspberry+pi
Opensource is an incredible blog when it comes to open-source hardware hacks, especially those related to the raspberry pi board including basic configuration, usage tips as well as step-by-step instructions on various projects you can take on yourself!
In addition, they have articles highlighting how businesses are taking advantage of the inexpensive technology incorporated into classroom environments as well!
22. Core Electronics

https://core-electronics.com.au/guides/raspberry-pi/
This blog is all about electronics projects made with Arduino microcontrollers, but they also focus heavily on assorted applications – like home automation systems – involving raspberry pi boards!
Core Electronics supplies learning material on electronics fundamentals as well as how–to tutorials featuring open source tools such as Arduino, ESP32 & ESP8266 microcontroller boards or even micro:bit processors along specific application projects building on emerging technologies like Artificial Intelligence or Machine Learning which can be achieved directly off a laptop or spawned through environment–friendly initiatives built on today's smallest yet powerful computers – such as RaspberyPi!
23. Elprocus

https://www.elprocus.com/latest-raspberry-pi-projects/
elprocus.com blog has become increasingly popular over the years as they provide hands-on tutorial videos complete with code snippets, explanations, and all other resources necessary to get your project up and running quickly and accurately.
Their blog covers a diverse range of topics such as setting up hardware, coding projects with Python, visualizing data with Matplotlib, and debugging different types of errors, along with many other valuable skillsets that experienced users may need help refreshing on or novices may require assistance with originally understanding.
24. GPIO Zero

https://gpiozero.readthedocs.io/en/stable/
GPIO Zero is primarily aimed at providing an interface layer between software applications running on top-of-the-line OSes (like Linux) and lower-level operations operating directly against RPI kernel modules while providing control over GPIO pins among other operations including reading sensor data controlling Clock speed performing basic real-time I/O operations etc.
25. MakeUseOf
https://www.makeuseof.com/tag/raspberry-pi/
MakeUseOf consistently offers thoughtful guides and reviews specifically tailored toward users who may be just starting out with their own projects using Raspberry Pi boards.
It also provides alternative solutions such as software applications or smaller hardware components that can create equally impressive results without requiring the full setup of complex circuitry associated with the full Raspberry Pi board system.
26. TechRepublic

TechRepublic provides an excellent source of technical posts geared towards helping intermediate users upgrade their skillset when working with Raspberry Pi boards or related components like Arduino modules or HATs (Hardware Attached on Top).
This resource should also prove valuable for advanced developers wanting new ways to optimize their current experiments by changing software variables such as logic rules and interface resolution rates via user settings adjustments available preloaded into newer firmware versions
27. Hackster

https://www.hackster.io/raspberry-pi
Hackster blog provides lots of Instructables and project ideas for bringing out innovative electronics projects from scratch utilizing Rasberry Pi4 or other versions along with other complementary elements or components necessary for setting up a hands-on electronic board set up efficiently.
So you can execute any type of project either from scratch or from existing open-source codes available without reinventing them!
They also provide sample code snippets required for executing the most common tasks usually involved when setting up such low-cost electronics-based devices like motion tracking systems, robotics, data acquisition systems, etc effectively through their website platform.
28. Makezine
https://makezine.com/category/technology/raspberry-pi/
Makezine has been around since 2005 and focuses on the DIY community which includes electronics, robotics, 3D printing, etc… They also have plenty of articles related specifically to Raspberry Pi developments with an emphasis on applications such as developing robots (from beginner-friendly basic Robot arm builds up till complicated Machine Learning Robots)
29. Tom's Hardware blog

https://www.tomshardware.com/topics/raspberry-pi
Tom's Hardware blog has many great tutorials and articles about Raspberry Pi, including performance reviews and setup guides for multiple models. Plus, they have regular hardware roundups with detailed analyses of current hardware choices as well as product recommendations based on budget and needs.
30. AllAboutCircuits.com
https://www.allaboutcircuits.com/search?q=Raspberry+pi
AllAboutCircuits.com is an online education platform and social community dedicated to helping electronics enthusiasts, students, and professionals from all around the world understand, build, and design circuits.
It is a great resource for learners to discover interesting facts about electricity, electronics, and Raspberry Pi. On AllAboutCircuits.com you can find helpful tutorials on a range of topics like basic circuit building blocks, residential wiring diagrams and programming the Raspberry Pi board.
Additionally, they offer interactive courseware that allows users to practice their skills while they learn more about electrical engineering concepts.
31. Adafruit Industries Blog
https://blog.adafruit.com/category/raspberry-pi/
Adafruit Industries has been providing DIY electronics kits and materials that integrate with the Raspberry Pi since 2012 by creating fun projects with them such as robots and alarms clocks that run off code written in Python or C programming languages. Their blog provides lots of great information like tutorials on setting up sensors and powering motors using your mini-computer.
32. www.technopat.net
https://www.technopat.net/?s=raspberry+pi
technopat.net specializes in devices utilizing real-time operating systems such as Linux – which is perfect for making complex programs. Their bloggers write extensively about security protocols everyone should know before experimenting with their devices but also provide examples that help visualize every concept covered making it easier for developers of all levels to learn from scratch!
33. Hackaday

https://hackaday.com/category/raspberry-pi-2/
Hackaday has been operating since 2004 and is regarded as one of the leading destinations for electronic engineering project ideas & tutorials – but it also caters specifically to those wanting more info about working with Raspberry Pi!
With insightful articles about hacking holes within USB power supplies in order to create an energy-efficient system based off the single board computer reported by renowned tech journalist Frederik Schmid back in 2020 alongside more recent content like near space exploration missions executed entirely through, + Hackaday is a great port-of-call when learning more complex concepts related constructing physical devices compatible with RPis!
34. Lifehacker

https://lifehacker.com/tag/raspberry-pi
Lifehacker DIY features plenty of cutting-edge (and awesome) designs for those interested in 3D printing or robotics! They have plenty of content focused solely on the Raspberry Pi project community—that is if you're looking for more ideas or information regarding your own projects where they share the latest project inspiration as well as mini product launches like LED cubes etc.
35. SparkFun Electronics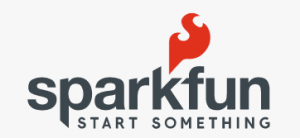 https://www.sparkfun.com/news/tags/raspberry-pi
SparkFun Electronics blog posts strive to help people learn how easy it is to build great electronics projects with the Raspberry Pi platform which covers cool electronics projects made by other makers like beginners Tutorials, brainstorming PCB board designs & even their own inventive creations such as this one tiny battle bot combat robot!
36. OSH park blog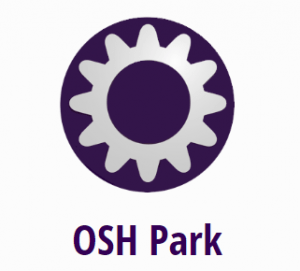 https://blog.oshpark.com/tag/raspberry-pi/
OSH park blog offers accurate info on how hobbyist makers are able to 3D print custom designs or assemble components onto breadboards; They post various guides such as what materials are needed for assembling a simple seven-segment LED display using Linux Kernel version 4+.
How building kits can be used for learning basic programming techniques with Raspbian/Lets educators jump-start teaching students robotics with microcontrollers.
37. Circuit Basics

https://www.circuitbasics.com/raspberry-pi/
Looking for more specific guidance for Raspberry Pi? CircuitBasics has helpful tutorial series such as getting started with gpio pins or working with sensors that are especially useful for the beginner maker or engineer who wants to go from simple ideas such as circuit boards (or hats) to actual circuits using only physical components like switches, resistors & etc.
38.Dronebotworkshop.com
Dronebotworkshop.com is a blog dedicated to helping people learn how to use Raspberry Pi boards for building robotics and drones.
The blog includes tutorials, guides, and reviews from seasoned hobbyists as well as newbies alike. It provides guidance on what hardware components you will need and how to set it up for programming with languages like Python and C++.
Additionally, the website provides tips on coding principles, useful libraries for projects, and troubleshooting advice making it an ideal resource for anyone looking to become a Raspberry Pi expert!
39. etechnophiles.com

https://www.etechnophiles.com/category/raspberry-pi/
These blogs contain tutorials, reviews, and news about Raspberry Pi and its applications. The aim of these blogs is to help readers in using and programming the Raspberry Pi.
They also cover aspects such as hardware components, using cameras, networking, connecting to LANs/WANs, and so on.
40. Maker Pro
https://maker.pro/raspberry-pi
With loads of fantastic reviews provided by members partaking in this maker hub hosted online—even if interested readers aren't thinking about shopping around anytime soon these editorials provide valuable insights into specific products that one must review every so often when potentially embarking upon DIY pursuits most likely utilizing a GPIO board or embedded system related item build around the adaptable RaspberyyPi processor itself!
41. Tech Explorations

https://techexplorations.com/raspberrypi/
Often times hobbyists come across tricky problems while merely tinkering away at single assignments.
Thankfully our friends working over at Tech Exploration boasts member published revision notes breaking down more complicated topics into more digestible chunks easily understood even if one doesn't possess any prior engineering degree qualifications…perfectly placed within reference articles presented through YouTube Videos & professional publishing sources also!
42. Elektor

https://www.elektormagazine.com/labs?sort=relevancy&q=Raspberry+pi
Elektor is one of the oldest and most established Raspberry Pi related blogs around. It offers both practical articles on different topics related to the Raspberry Pi as well as general educational pieces covering various aspects of programming, circuit design, and embedded systems.
This blog is perfect for those who already have some knowledge about the Raspberry Pi platform but want to learn more.
43. itsfoss.com

https://itsfoss.com/raspberry-pi-projects/
itsfoss.com is another great resource full of awesome Raspberry Pi created by professional makers from all across the world from people using Arduino's & RasperryPi's to solve interesting problems or make something awesome like IoT-based Home Automation etc.
They also conduct regular competitions where readers such as students or hobbyists can take part and win prizes for posting high quality content related to electronics & IoT development!  
44. electronicshub.org
https://www.electronicshub.org/
The Electronic Hub offers a range of topics, from tutorials and product reviews to news updates, so readers are given useful information on the latest Pi advancements.
Each blog post is written by a knowledgeable source and is designed to give readers an insight into Raspberry Pi projects and what they can do with them.
The aim of these posts is to make people more comfortable using Raspberry Pi technology and give them the tools they need to be successful with their own projects.
45. apogeeweb.net

If you're looking for a much more laidback approach to getting acquainted with your favorite mini-computer without compromising on quality reading material about what's new with miniature tech toys such as the Raspberry Pi, then apogeeweb.net will be perfect for you!
With new pieces released multiple times per week around topics like robots built using Arduino boards and smart home systems controlled solely through voice commands (all published with great photo opportunities), this is one blog your friends should try out if they wish to stay up to date with technological advancements in your home town or even city!
46. ArduCAMs

ArduCAMs provide readers with knowledge on using and developing applications for the cameras. The blog offers tutorials, tips and tricks, best practices, and various project examples that can help users become an expert with the PI.
It covers topics related to the user interface, software development, and programming language of the Raspberry Pi system. In addition, readers will gain knowledge on working with different components such as camera modules, LCD screens, motors, sensors and more.
47. Electroniclinic.com

https://www.electroniclinic.com/
Electronic Clinic is a community dedicated to Electrical and Electronics Engineering. Its members are professional electrical engineers and computer engineers.
Additionally, it also offers a curated selection of interesting projects created with the help of the Pi board, giving you plenty of inspiration for your own builds. In short, this blog is perfect for anyone looking to truly master the capabilities of the Raspberry Pi.
48. UbuntaPit

https://www.ubuntupit.com/single-board-computers/raspberry-pi/
UbuntuPIT is a blog dedicated to providing resources, guides, and tutorials about Raspberry Pi and its projects.
It covers topics such as basic Raspberry Pi setup instructions, programming with the popular Python language, setting up an OpenVPN server on your Pi device, and more advanced tasks like setting up a Minecraft server.
With content ranging from beginners to experts, UbuntuPIT is well-suited for those who want to learn more about the power of Raspberry Pi and how it can benefit their lives.
49. PCBWay

https://www.pcbway.com/project/shareproject/Raspberry-Pi/
PCBWay is an online platform that provides a comprehensive range of services to design, prototype, manufacture and assemble printed circuit boards (PCBs).
Among other things, PCBWay offers Raspberry Pi blogs which are designed to help users in using the hardware. These articles provide helpful tips, tricks, and explanations to make working with Raspberry Pi easier and more efficient.
They also touch on topics such as IoT projects and components for Raspberry Pi setups. By reading these blogs, readers can gain a deeper understanding of how Raspberry Pi functions so they can better utilize it for their own projects.
50. how2electronics.com

https://how2electronics.com/raspberry-pi/raspberry-pi-pico-projects/
how2electronics.com focuses on expert-level blogging on topics related to robotics projects involving multiple Raspberry Pi connected together wirelessly or through I2C buses.
That makes controlling them even more interesting being able to turn individual robots' motors on/off without resetting entire network switches again every time some small changes are made!
Great resource if you're ready for developing large-scale robotic projects using multiple computers together!
Conclusion
This article outlines the top 60 Raspberry Pi blogs to help people become experts in coding and hardware engineering. Resources such as HowToGeek.com and XDA-Developers.com offer tutorials for beginners, while more advanced blogs like All3DP.com provide guidance on 3D printing projects with a Raspberry Pi.
Other valuable sources include Real Python, Digital Trends, and The MagPi Magazine – which have plenty of project ideas, troubleshooting advice, reviews, and beginner tutorials for using Raspberry Pi.
If you enjoyed reading this article, Don't forget to share this post and check out our new product that can help you in designing and building most of these projects faster than using a Raspberry Pi.
Further Reading: