Identifying the primary goal and functionality needed from the gateway is the first step in implementing an IoT gateway. This ought to serve as the selection process' primary directive. Here are two examples to illustrate the importance.
To avoid equipment failure and pricey repairs, a factory owner may want to schedule preventative maintenance on the equipment on the factory floor. The machines would need to be equipped with sensors that measure overall performance to accomplish this goal.
The chosen gateway would need to securely gather this data and have built-in alarms that let the factory owner know when a particular machine is about to overheat or go offline.
The analytical processing unit in the cloud would receive the performance data from the gateway at that point. The analytical processing unit could determine which machines have performance problems by analyzing the trends in performance over time of all the devices.
As a result, when necessary, the factory owner might arrange preventative maintenance on the machines having performance problems.
Another possibility is that a farmer wants to increase agricultural productivity while automating irrigation on his property. In this scenario, the farmer would need to install numerous sensors on his property that monitor environmental variables, including light, temperature, humidity, and soil moisture.
The chosen gateway model would need to gather data from the sensors, filter the data, and only provide the data required for the irrigation system's automation to the irrigation system.
The gateway must also send all the data to the cloud-based analytical processing unit. The analytical processing unit would then assess patterns, allowing the farmer to identify the variables affecting his crop yield and decide what corrective action is required.
The examples mentioned above demonstrate how the optimum gateway will vary depending on the eventual goal and functionality directed.
The correct procedure for choosing an IoT gateway is first to list your requirements, which you can enumerate as follows:
IO & Interface requirements
1 x RS232
1 x RS485
Network requirement
1 x GPRS
1 x Ethernet
1 x Zigbee
Development environment
Python
Memory requirements to run your edge IoT application
2GB RAM
Emmc required
8GB
Power rating
USB Type-C 5V/3a
Certifications
CE, FCC, RoHS
Once you have listed the above, you can look for IoT Gateways available in the market that meets your requirements. So, how to judge whether the performance of a gateway is suitable for my project? You may need to consider the following factors:
How much data does my project need to collect?
In some circumstances, hundreds of sensors may be deployed, while in others, over ten thousand sensors may be present in one area, and each sensor takes a series of thirty readings every second. The next crucial stage in the gateway selection process is to evaluate the necessary data volumes.
Additionally, the project side can install more than one gateway, depending on the data volume requirements. Therefore, this is another crucial issue that needs to be considered.
Does the data collected from the sensors need to be filtered?
Sensor data can be gathered and transferred straight to the cloud's analytical processing unit. However, not all sensor data is required in many IoT projects, or the gateway may need to pre-process the sensor data before sending it to the analytical processing unit.
As a result, the project party might need to invest in a gateway that can thoroughly filter the data from the sensors and carry out many pre-processing operations on the data.
Edge-analytics-enabled gateways are capable of carrying out these complex pre-processing and filtering tasks.
Does the project require integrated data?
Long-lasting machinery and equipment are frequently used in factories and manufacturing facilities. Upgrading these devices to connect directly to the cloud is often neither feasible monetarily nor possible. The gateway of choice must support the already installed devices in these situations.
In addition, not all gateways can connect to different network servers. ThingsBoard, Helium, The Things Network, ChirpStack, and other network servers are examples. As a result, project managers must focus on this factor.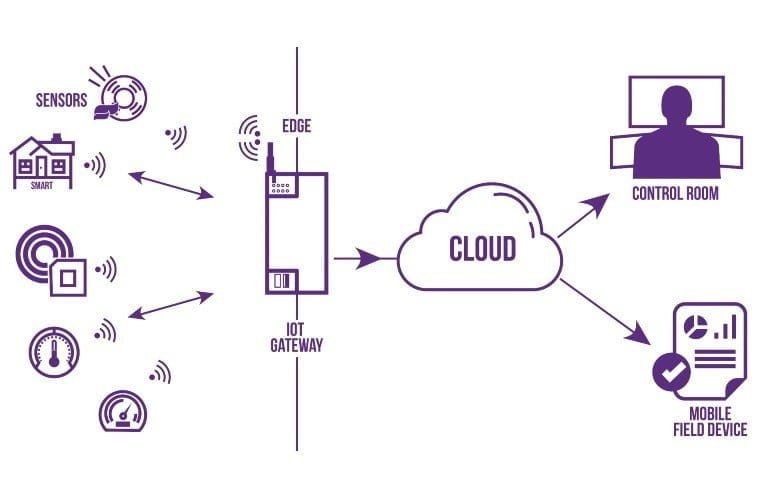 From https://wyldnetworks.com/
Where is the gateway going to be placed?
As a result, the gateway would need to be solid and able to function in extreme conditions. In some projects, gates may need to be located in an HVAC unit or at high altitudes.
Some gateway versions can withstand temperatures between -30 and 70 degrees Celsius, altitudes between 15 and 5000 meters, and scenarios with a lot of stress and vibration. The person in charge must make sure they choose a gateway appropriate for the operational environment.
What are the protocols and interfaces required by the project?
An IoT gateway is an essential piece of the puzzle for any company wishing to monitor its operations remotely. As a hub between multiple devices, gateways must have a wireless connection such as Wi-Fi or Wireless LAN. It also needs long-range connectivity options like LTE M for monitoring from afar.
This has become more relevant with manufacturing plants where companies choose remote control over onsite management by utilizing their smartphones depending on your budget. You may not get all these features when purchasing a less expensive model.
What kind of certification is required for the gateway involved in the project?
Inadequate certification procedures for IoT devices can seriously impact vendors' time to market and have serious legal and financial repercussions. By selecting an IoT product with the appropriate certification, consumers can significantly reduce the time and effort required for the subsequent IoT project.
The gateway model must adhere to FCC, CE, and IC regulations. The necessary standard compliance for electronic products is this. Additionally, additional certifications, such as PTCRB mobile or GCF, may help you determine whether you are using this device in a mobile company.

How much storage does the project's data require?
These are usually designed for the typical factory setting with a reliable network. However, in network failures, these devices will need to store data. Unfortunately, they typically only come with limited storage capabilities or none – this can create an issue when storing large amounts of information that may be needed if repairs take some time.
Therefore, you should invest in one with expandable memory capacity and slots for additional micro-SD cards, so your gateway doesn't run out during essential times like periods of high activity onsite.
What are the safety requirements for this project?
Securing your gateway is the first step to ensuring the rest of your IoT platform. Modern gateways have built-in security options. So make sure you know what encryption standards it uses and whether or not authentication processes are also in place before deciding on one for yourself.
Also, if tampering detection features do not come in-build with a new purchase, be sure to add them later; this will protect against any potential attackers trying to break into networks by taking advantage of vulnerabilities that might exist within outdated systems.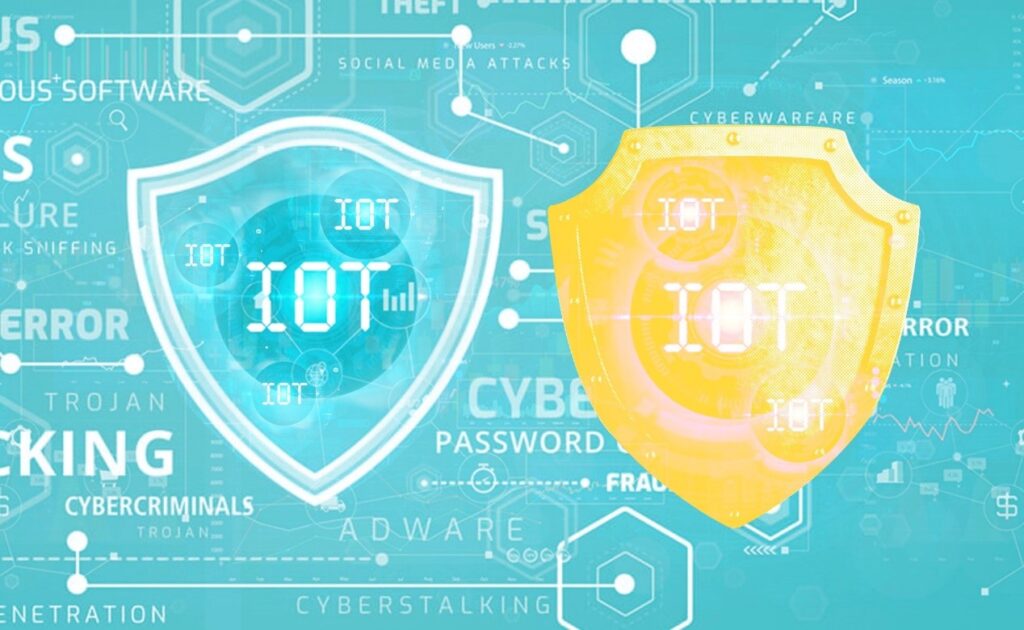 Finding an IoT gateway that can handle all this data is essential, given how quickly the IoT market is growing. The incorrect gateway choice may hamper the project's progress. It is advised that a corporation list the performance requirements it requires when selecting a gateway by making reference to the questions raised above.