The Bluetooth IoT system consists of Bluetooth beacons and sensors, Bluetooth IoT gateway, and cloud software. In this article, we will focus on the Bluetooth beacon, which is a piece of hardware that sends Bluetooth signals to cellphones nearby. Customers that have the appropriate retail app downloaded on their phones and have Bluetooth enabled on their devices can communicate with the Bluetooth beacon in retail.
In a recent report, Allied Market Research predicted that the global market for smart beacons will develop rapidly and reach $103.94 billion by 2030①. The use of Bluetooth beacon in retail creates a wealth of proximity marketing possibilities. This potent and affordable tool also referred to as "proximity marketing beacons" or "proximity beacon marketing," enables firms to target nearby clients with location-based notifications such as discounts, promotions, and other alerts.
For instance, picture yourself looking for a fantastic deal while browsing your favorite department shop when all of a sudden your smartphone rings and you get a notification from the company you were looking for offering a discount on your subsequent purchase. Or maybe you have trouble locating what you require? This issue can be solved by using a Bluetooth beacon to guide you around.
How does the Bluetooth beacon work indoors?
Terminal side positioning is generally used for indoor positioning and navigation, precise location marketing, and other user terminals. The terminal-side positioning system consists of terminal devices (such as mobile phones embedded with SDK software packages) and a Bluetooth beacon. Its specific positioning principle is: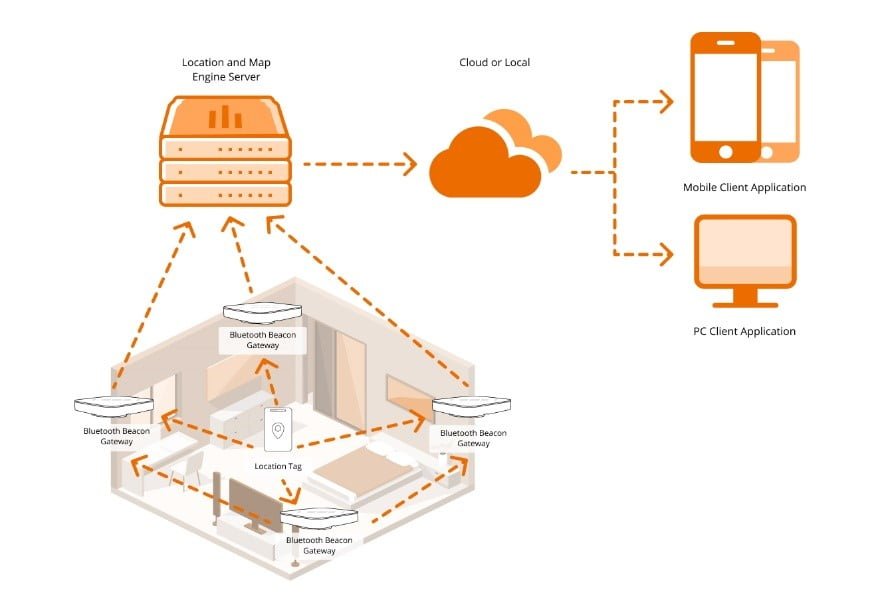 1) First lay a Bluetooth beacon in the area
2) The Bluetooth beacon continuously broadcasts signals and data packets to the surrounding
3) When the terminal device enters the range covered by the signal of the Bluetooth beacon, measure its RSSI value under different base stations, and then calculate the specific position through the built-in positioning algorithm of the mobile phone.
When a user enters the range of a Bluetooth beacon deployed in shops, airports, and other public spaces, the Bluetooth beacon continuously transmits a Bluetooth Low Energy signal. Based on the use case, beacon ranges are calibrated. from 10 to 300 meters. Apps that use beacon technology can search for these low-energy broadcasts.
These apps locate the ID associated with the signal of the Bluetooth beacon once they have picked it up. The ID is used by the smartphone to contact the cloud server and get any associated actions. The purpose of this action could be to alert the user to a promotion, a feedback form, or a commercial website. These alerts are detailed in-app notifications that link to a website, form, or markdown card for an event.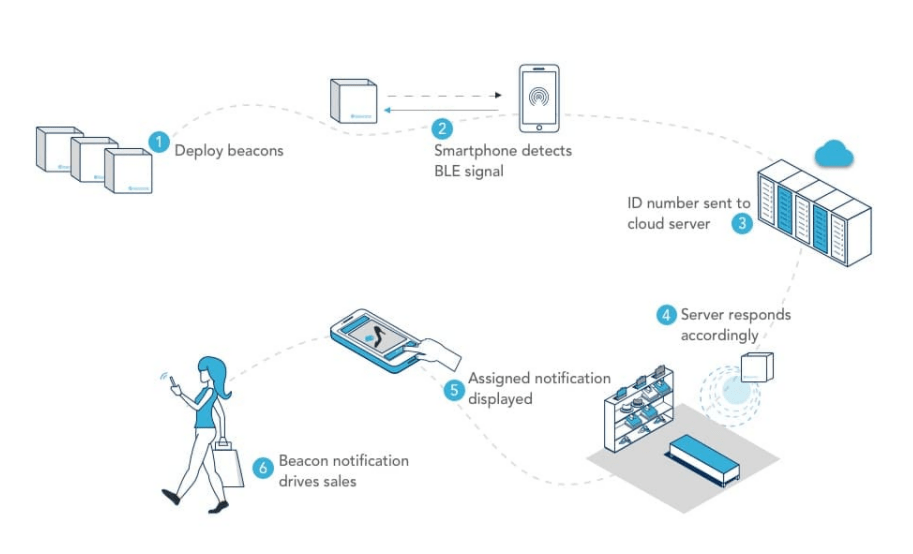 Benefits of using Bluetooth beacon
The Bluetooth beacon enables shopping malls to achieve more directional intelligent management by analyzing real-time crowd flow information, and the system can be integrated into various APPs and terminals. Its application in shopping malls and retail industries can be roughly divided into the following three aspects.
For proximity marketing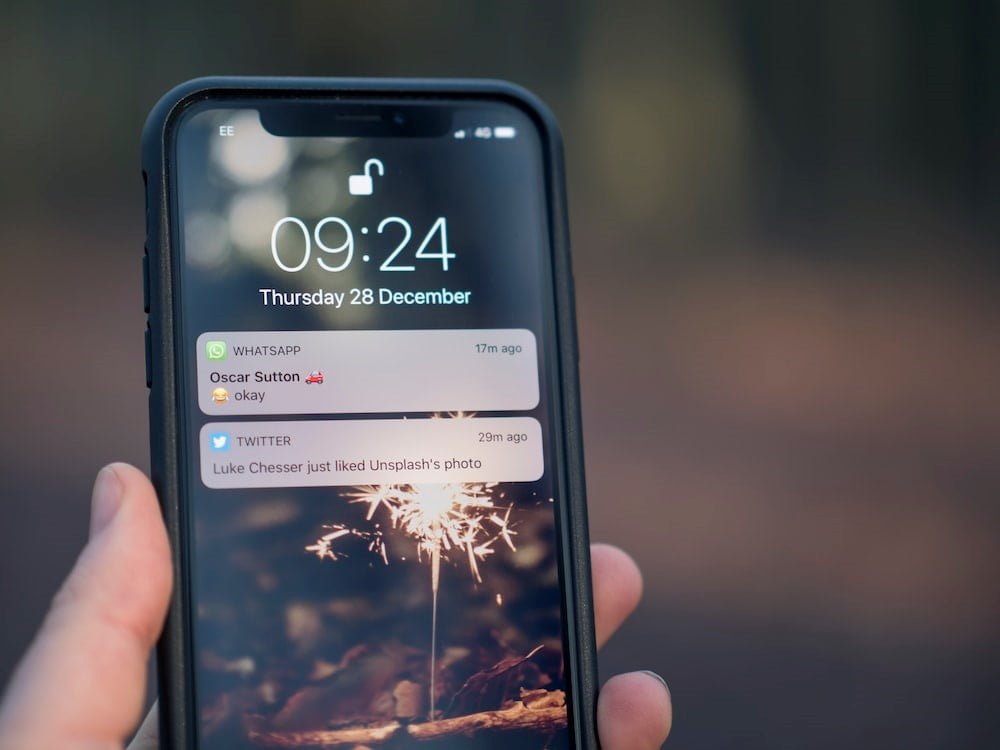 Better adherence from customers
Proximity beacon marketing not only provides a chance for improved engagement with customers but also for higher engagement. More than 75% of customers have an app for their shopping experience installed on their cell phones. It is used to deliver customers valuable material like discounts and specials, as well as practical notifications and advice. Customers are therefore more inclined to use your app regularly as a result.
Useful consumer insights
Businesses may learn a lot about their clients by using Bluetooth beacon in retail. Bluetooth beacon can record information about a customer's visit to the store, how long they stay there, and the things they frequently purchase. Businesses can make in-store modifications and beacon marketing campaign improvements using this data.
Personalized experience
Retailers are able to send highly relevant and customized messages at the ideal time since proximity beacons are focused on customer location. When a consumer enters the store or is in a specific area of a department store, for instance, the Bluetooth beacon can initiate offers relevant to that place. Or, while customers are at the counter for children's products, a coupon for 50% off children's apparel for today only appears on their phones
Cultivate relationships with clients
By retargeting customers on Facebook and Google, Bluetooth beacon marketing also enables businesses to build stronger relationships with their clients.
Used in conjunction with geofencing
The ideal set of technologies for proximity marketing is Bluetooth beacon and geofencing. A user can create geofences, which are virtual barriers, around particular areas to receive smartphone notifications whenever they enter or leave the area. If you want to target users in your area or even geo-conquer your rivals, geofences are a useful addition to your campaigns because their range is broader than that of Bluetooth beacon.
Hugely personalized
As each customer's data is individualized and digitally verified, the Bluetooth beacon proximity marketing solution lessens the possibility of confusion or false information being spread.
For indoor navigation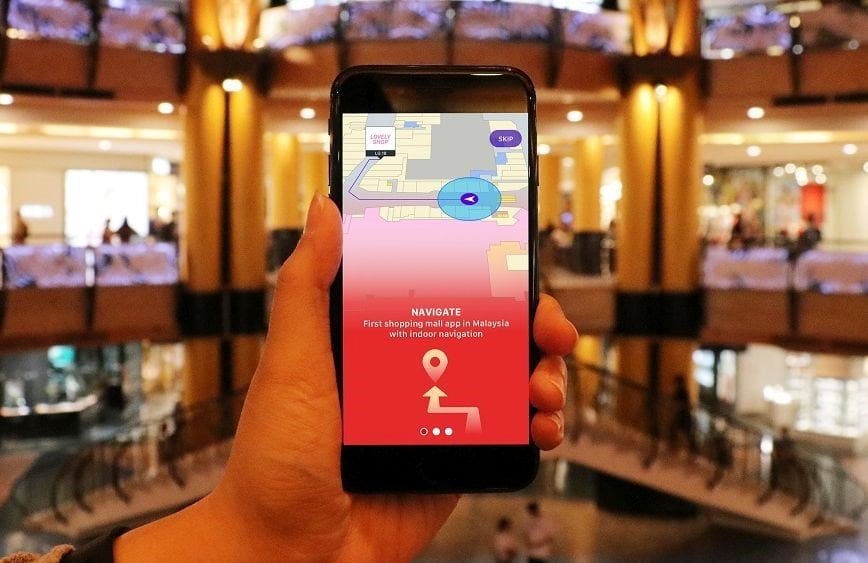 Destination navigation
After inputting your destination in the shopping mall intelligent system, set the recommended route according to your own habits, such as priority elevators, priority stairs, etc. for shopping mall navigation. When entering a complex multi-story space, you can also switch floors in the system and choose your own floor to achieve precise positioning.
Location search and share
Fuzzy search is supported when the detailed location information is not clear. For example, when wandering in a shopping mall, you can use your mobile phone to search for shops you are interested in various ways. When you need to find others, you can also use the system to share your location and share your location with them.
Intelligent reverse car search
When the car owner parks in the parking lot, the system automatically records the parking space, so there is no need to bother to remember the parking space. When it is necessary to drive out of the parking lot, the user can quickly check the location of the vehicle in the system and plan the optimal route from the current location to the parking space.
For mall management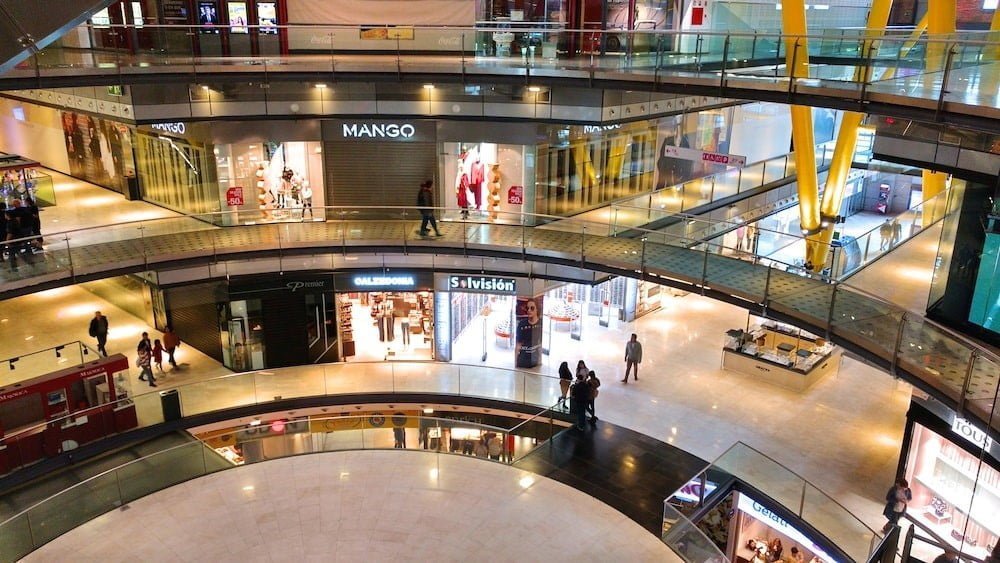 Shopping mall planning
Provide shopping malls with core information such as passenger flow, stay time, and visit frequency through indoor positioning technology. By analyzing these data, store owners can achieve accurate customer flow and sales revenue analysis and improve purchase conversion rates. The person in charge of the shopping mall can select brand merchants that meet the passenger flow in the area to settle in.
Mall security
Area security is maintained through electronic fence technology. For example, setting a no-go zone in shopping malls to prevent consumers from randomly entering the office area. Set up a no-parking area in the underground garage to avoid congestion caused by irregular parking of vehicles.
To help you take location-based notifications to the next level, Dusun offers dependable, scalable, and cost-effective Bluetooth location technology. In addition to geofences, Bluetooth beacon, and polygons, our robust analytics and location data platform comes with round-the-clock customer support and is simple to incorporate into your existing digital infrastructure.
Reference:
Smart beacon market size, share & growth: Analysis – 2030 (no date) Allied Market Research. Available at: https://www.alliedmarketresearch.com/smart-beacon-market-A13114
You may also interested in these articles: