In recent decades, cold chain monitoring systems have drawn the interest of numerous associated industries.
Cold chain monitoring systems allow associated businesses to monitor the entire cold chain and receive, analyze, and follow up on various data, thus increasing business efficiency by enabling them to intervene and take necessary action precisely at the right time and place. This is made possible using sensors, IoT gateway and IoT-based system integration.
Cold chain monitoring based on IoT
What is a cold chain monitoring system?
A cold chain is a temperature-controlled supply chain that provides uninterrupted refrigerated production, storage and distribution processes. Products that require cold chain monitoring are mainly temperature-sensitive products, that is, supply chains for perishable and temperature-sensitive products, such as pharmaceuticals, biological products, food and beverages.
Suboptimal conditions during transport and storage can compromise the quality of these products if not adequately monitored. This can jeopardize people's health and safety and damage a company's brand image and customer loyalty.
Regardless of the industry, product, or cold chain structure, every supply chain handoff exposes products to potential risks. Equipment and logistics play a critical role in maintaining the required low-temperature range. Those responsible for managing the cold chain keep an eye on temperatures and ensure they stay within predetermined limits with the help of cold chain monitoring equipment.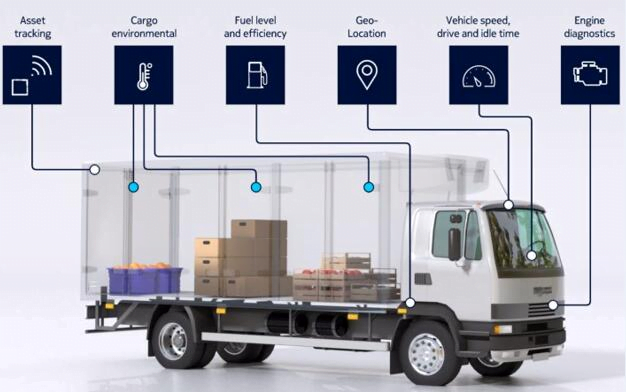 What are the advantages of cold chain monitoring for businesses?
With prices rising constantly and the world grappling with supply chain shortages, having a reliable and efficient cold chain monitoring system has never been more crucial. The global cold chain logistics market was worth almost 248.4 billion U.S. dollars in 2020 and is expected to exceed 410 billion U.S. dollars by 2028①.
Effective cold chain monitoring, based on advanced IoT technology solutions, helps businesses and their transportation partners access and monitor real-time data. It offers several benefits in particular:
Temperature data monitoring in real time
Real-time data access is one of the primary benefits of wireless temperature monitoring systems. Continuous temperature readings are taken by automatic cold chain monitoring equipment and can be viewed in real-time from anywhere in the world at any time. This enables managers to monitor proactively and prevent problems from occurring.
automatic warning
Managers can configure temperature threshold alerts and notifications. Any deviation from predefined thresholds can cause an alarm or an SMS to be sent to the user. This allows managers to be notified when temperatures fall below optimal levels and take corrective action before product spoils.
Report on Automated Analysis
Cold storage monitoring systems simplify record keeping and make compliance checks easier to handle. One of the primary advantages is automatic report generation. Most cold chain monitoring devices include pre-installed software that collects cold chain data automatically and compiles it into PDF reports for review and verification.
It necessitates fewer human resources
Many processes that would otherwise be done manually are automated by digital cold chain temperature monitoring. This reduces the number of human resources required and the possibility of human error during manual data collection.
Save money and time
Cold chain monitoring systems are an effective way to prevent product loss. They also eliminate manual monitoring and the risk of human error, instantly saving money and time.
The industries applied cold chain monitoring
Cold chain transportation is widely used in various industries, including multiple links and functions. It is critical to understand the various options and considerations and to determine the options and priorities that are most critical to your business needs.
Cold chain monitoring for pharmaceuticals
The process of establishing a temperature-controlled supply chain from creation through distribution by applying continuous refrigeration during manufacture, storage, and transportation is known as pharmaceutical cold chain monitoring. The "cold chain" has received a lot of attention as healthcare institutions worldwide begin to roll out COVID-19 vaccines.
Temperature control difficulties have even caused some COVID vaccination shipments to be delayed. Pfizer and BioNTech vaccines are especially picky: they must be stored at minus 94 degrees Fahrenheit before thawing.
The Moderna vaccine is less demanding and must be stored at a temperature of roughly -4 degrees Fahrenheit before thawing. Fragile vaccines and other medicines must be stored at the proper temperature to ensure their efficacy.
IoT-enabled temperature monitoring can help with this. Cold chain logistics can increase supply chain efficiency by utilizing smart sensors that monitor the temperature of items. Temperature sensors on the container can detect variations in temperature and inform people if the goods overheat or spoil before reaching their final destination.
These devices are mounted to the container and communicate data from the container to the management team on the ground through a Bluetooth gateway, enabling comprehensive temperature visibility. Their data is subsequently used to make transportation decisions for cold chain products or other perishable supply chains.
They can utilize real-time location tracking to assure the safety and availability of commodities and monitor the temperature.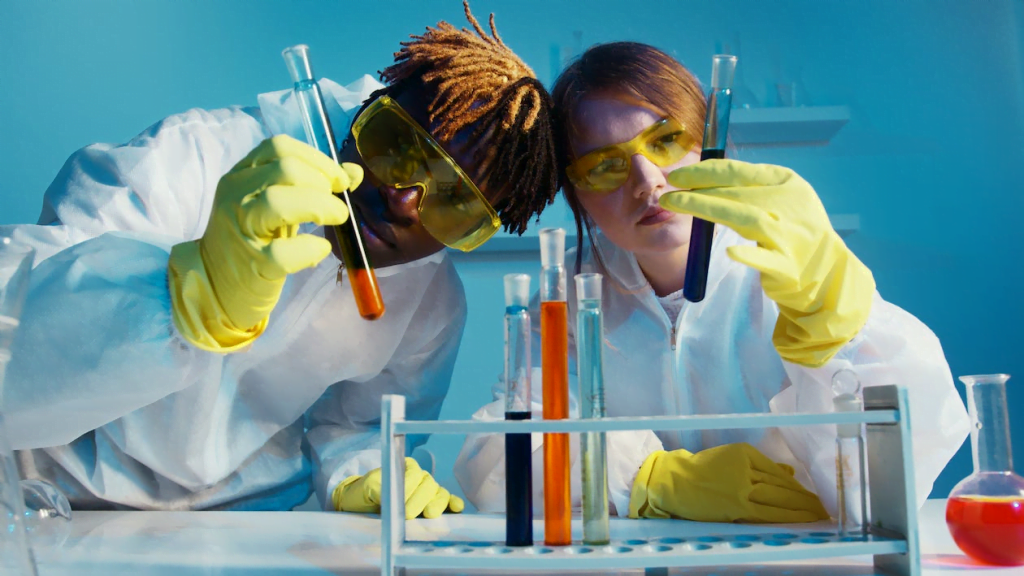 Cold chain monitoring for food
Each year, improper food refrigeration during transit and storage costs billions of dollars. In fact, over one-third of the food produced for human consumption in the globe each year (nearly 1.3 billion tonnes) is lost or wasted. When food is not properly stored, it can result in a lot of food waste as well as a loss of money and other resources.
In addition to lost cash and food, poor food temperature during transit, storage, and serving can endanger public health. Bacterial growth in raw food can lead to a severe sickness. Food poisoning kills over 500,000 people worldwide each year②.
Improved temperature tracking can help reduce food waste, especially as manual temperature monitoring is prone to human error, such as failure to record temperatures on a regular basis, erroneous measurements, or insufficient monitoring.
Data collection, communication, data management, and results are the four components of proper food temperature monitoring. The system can automatically collect the temperature of critical control points and send it to the data network platform many times per hour through an IoT gateway. Because all data is stored, administrators can see previous data records.
This enables managers to search the data for patterns or gaps in food storage and transportation.
Dusun IoT solution

Dusun IoT's cold chain monitoring solution offers enterprises the most recent temperature data from multiple devices in various places by automatically monitoring the temperature and sending you an alert when the temperature falls below or exceeds the predefined temperature. Companies may automatically track light, temperature, and humidity and record all data by attaching smart labels to products.
The web interface of the cold chain monitoring system allows you to view the device's connection status, measured temperature value, and location. You may also control when the data on the screen is refreshed, read historical reports, and visually observe temperature curves. You can set up notifications depending on your preferences to be notified when an alarm happens.
With user customization, you can adjust the frequency of readings and establish alarm levels through text messages or email. Dusun wireless sensors use cellular or Wi-Fi connectivity to interface with the Dusun Bluetooth gateway for real-time sensor monitoring and notification platforms. Data from the sensors may be transmitted to any smartphone, and graphs and customized reports can be delivered to any email address.
The system uses BLE technology to collect monitoring data and may be used with refrigerated or frozen goods and packaging. During cooler/freezer production, connected sensors can be installed at the manufacturer's plant. The IoT Cellular gateway hardware provides LTE CAT 1(4G) connectivity with an inbuilt SIM card.
The solution helps businesses enhance quality and reduce temperature-related losses through prompt notice and extensive reporting. It also supports additional services such as door status, monitoring energy consumption, environmental conditions, etc.
In 2021, Dusun IoT perfectly customized an IoT cold chain monitoring system for a laboratory in the United States. Non-breakpoint temperature, humidity and location monitoring can be completed through BLE AOA tags attached to laboratory reagents and sensors and Bluetooth gateway. Laboratory staff can also directly view historical records and temperature curves on PCs or mobile phones.
Dusun IoT's cold chain monitoring solution can be matched with IoT gateways of any protocol (such as Bluetooth, LoRaWAN, Zigbee, and Z-Wave) according to actual needs. Feel free to tell us your needs through the side form or chat box, and we will help you design the most suitable solution for your scenario as soon as possible.
Reference:
Placek, M. (2022) Cold Chain Logistics Market Size 2020-2028, Statista. Available at: https://www.statista.com/statistics/1107947/cold-chain-logistics-market-size-worldwide/
Wunsch, N.-G. (no date) Topic: Food waste in the U.S., Statista. Available at: https://www.statista.com/topics/1623/food-waste/#topicOverview