With the advent of the home health monitoring concept, most health conditions are now manageable from home. Patients may not need to travel for an in-office consultation unless in an emergency. And the great thing is the future looks bright for this system of health management.
According to recent studies, 88% of healthcare providers have plans to roll out home health monitoring in their institutions. In this guide, you will learn what home health monitoring is, its benefits, the various devices used, and more.
What Is Home Health Monitoring?
Home health monitoring is a system for enabling patients to monitor their health condition from home and share observations remotely through a networking system. Using this method, healthcare personnel can receive data from home-based patients without the need for an in-office consultation.
All that is required is the use of devices for monitoring specific metrics. Data collected through sensors can then be transmitted over a network protocol. That is how clinicians can track heart rate, oxygen levels, weight, blood pressure, and more directly from the patient's home.
Once received, data can be analyzed and interpreted in real-time, and feedback transmitted via an IoT protocol gateway. The fantastic thing is the home health monitoring system places the patient in the driving seat of managing their health.
What Are the Benefits of Home Health Monitoring?
Home health monitoring is truly a promising technology with a lot in store for users including patients, healthcare providers, and the general community. Here are a few of its advantages below.
Benefits to Patients
Increase in health awareness
Patients get more sensitized about their health from the continuous use of health monitoring devices. They learn how to monitor health metrics to make prudent decisions on diet, lifestyle, and other health factors.
Reduction of physical consultations
Medical consultations requiring patient office visits can aggravate the health condition. Depending on their seriousness, some medical conditions like high blood pressure and heart condition might require complete bed rest. Obviously, that makes home health monitoring the best option to manage the problem.
Real-time intervention
Monitoring, evaluation, and feedback allow for the real-time capturing of data from home and its quick transmission. Undeniably, such information can help in timely intervention, especially in emergencies.
Quick healing
The fact is patients tracking their own health from home experience better fulfillment. This satisfaction is essential for the success rate of health management, reducing hospitalization and its costs.
Benefits to the Healthcare Providers
Improved efficiency in healthcare provision
Home health monitoring improves information gathering through tracking and monitoring of patients on location. Data collected can help in identifying gaps in providing health care services and finding solutions.
Increased incomes
Home health monitoring systems require less attention in comparison to in-person consultations. Patients do most of the data collection work from home and feed it to the health personnel. That means more time to serve a larger number of patients driving in more revenue.
Protection of health care workers
Healthcare workers frequently bear the brunt of infections, especially during epidemics. And that is where home health monitoring can be most invaluable. Using this system, clinicians can receive data from home and issue virtual instructions to patients.
By extensive work with well-known medical device manufacturers and a wide variety of PaaS and SaaS solution providers, Dusun loT has amassed a wealth of experience. We are aware of the significance of openness and diversity in device design. We create a well-designed remote patient monitoring solutions for healthcare providers, enable interoperability with open and secure OT applications, and provide out-of-the-box interaction with the cloud to save our customers both money and time.
Benefits for the General Population
Increase in general health status
It empowers patients to take ownership of their management from home. In a nutshell, that creates a more vibrant society.
Allocation of healthcare resources
With sufficient data collection, the requisite authorities can support the home health monitoring system to deepen its use at home.
You may also be interested in 7 Benefits of Remote Patient Monitoring: Reduce Costs and Improve Health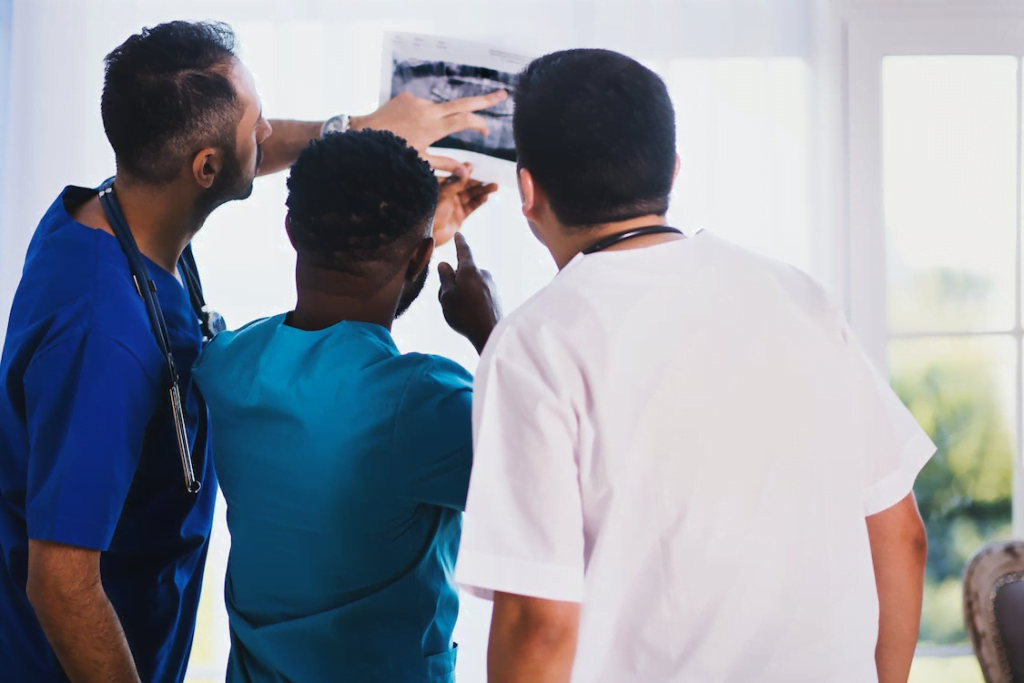 What Is a Home Health Monitoring Device and How To Use It?
A home health monitoring device periodically or continuously monitors and transmits data on specific health metrics from patients direct from home. Most devices monitor heart rate, blood pressure, weight, and glucose levels.
How to use the devices for home health monitoring depends on the condition. For example, some devices use clips or patches which patients at home attach to a finger or on the skin. Once this happens, the sensors can transmit data to the cloud over a communication protocol through an IoT gateway. The clinician can then retrieve it through the desktop or handheld devices for interpretation. Let us look at a few examples in more detail below.
IoT Gateway
Data transmission through this system requires a wireless protocol, usually Bluetooth, or WIFI, and an IoT gateway. The device acts as a bridge between sensors on the patient, and the receiving device on the clinician's end. The gateway collects and repackages the data for onward transmission between the two devices.
One of the best examples of this IoT device is the Dusun DSGW-021 Bluetooth Roaming Gateway. The roaming gateway has proven capabilities not found in the traditional gateways in data transmission. For instance, it can transmit large volumes of data to the cloud server in sub-seconds. The ingenious invention bridges the gap in the ever-increasing demand for innovative IoT devices in the growing healthcare industry.
To suit their data transmission needs, healthcare professionals can opt for any of the three gateway models. The three models are the standard RPM gateway, Bluetooth gateway, and Parkinson gateway. All gateways are FDA approved, easy to use, and can work with different platforms and devices.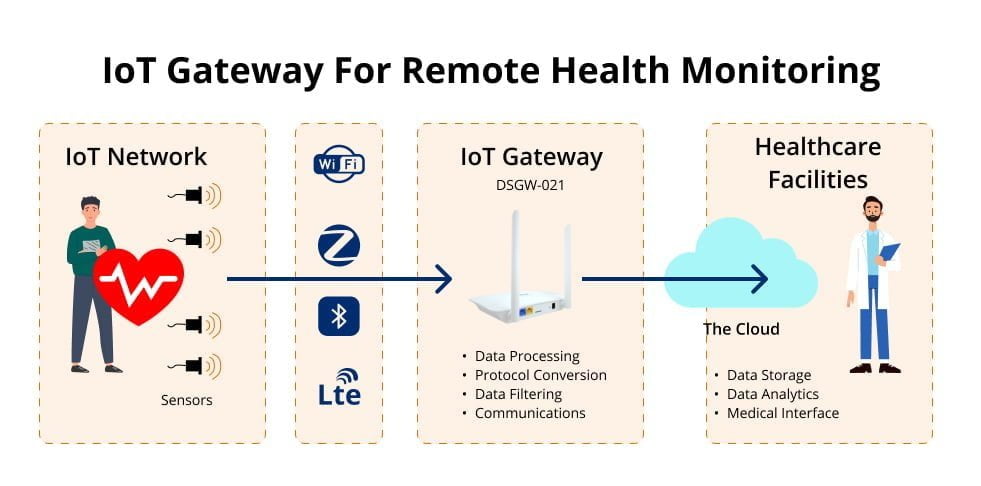 ECG Machines
Electrocardiograms(ECG) is used to monitor heart health at home, by indicating the heart rhythm and electrical activity. Types of devices include handheld devices, wearables, or patches. Other than heart patients, ECG devices are also used by sportspeople. Once deployed, the device collects data on heart electrical impulses and transmits them via a gateway to the cloud.
You may also be interested in Remote ECG Monitoring Using Bluetooth Gateway Parkinson's Disease Monitoring With Bluetooth Gateway and Smart Watches
Pulse Oximeter
Pulse oximeters are devices that patients can use for monitoring lung health from home. Pulse oximeters use the non-invasive process of measuring the oxygen concentrations in a patient's body. Clips are attached to the fingers to measure the amount of light transmitted through the fingers from the device. The data is then transmitted through an IoT gateway for storage.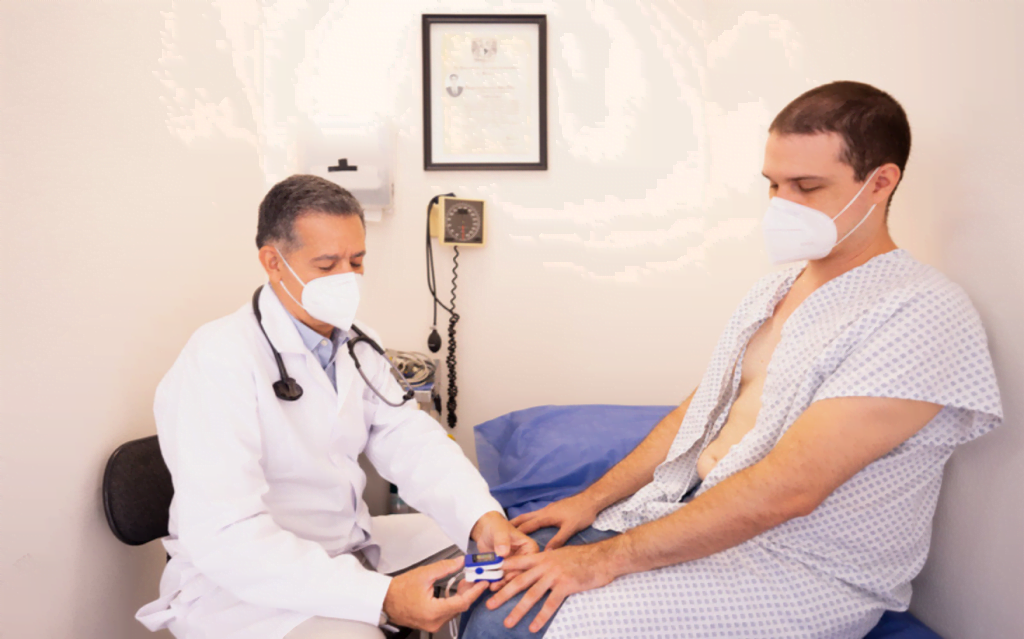 Smart Scale
Failure to watch weight may lead to obesity and other associated health issues such as type 2 diabetes and stroke. That is where the smart scale comes in. Patients can monitor body weight data from home and transmit it to the healthcare professional for action. The process works with a minute electrical current sent through a sensor to measure body weight and composition.
Blood Glucose Meters
The blood glucose meter tracks data through sensors attached to the skin, typically on the stomach or the arm. Patients can conveniently measure and transmit blood sugar levels and transmit the data to the provider's devices for necessary action.
You may also be interested in Remote Patient Monitoring (RPM) Devices Improves Health Care to explore the complete list of Home health monitoring devices
How Does a Home Health Monitoring System Work?
The home health monitoring system works by empowering patients to look out for specific indicators in managing their health. This is done through various devices with sensors for collecting data conveniently at home. All the patient needs is to have access to the devices and be instructed on how to use them.
The devices at home are connected electronically to the care providers. Notably, all kinds of remote patient monitoring including home health monitoring rely on remote health technology in the transmission of data. That means the devices relay data from home to the hospital through a communication protocol for the necessary action.
Home health monitoring works well in areas with a low concentration of health facilities. But its success also depends on quality and timeliness in data collection.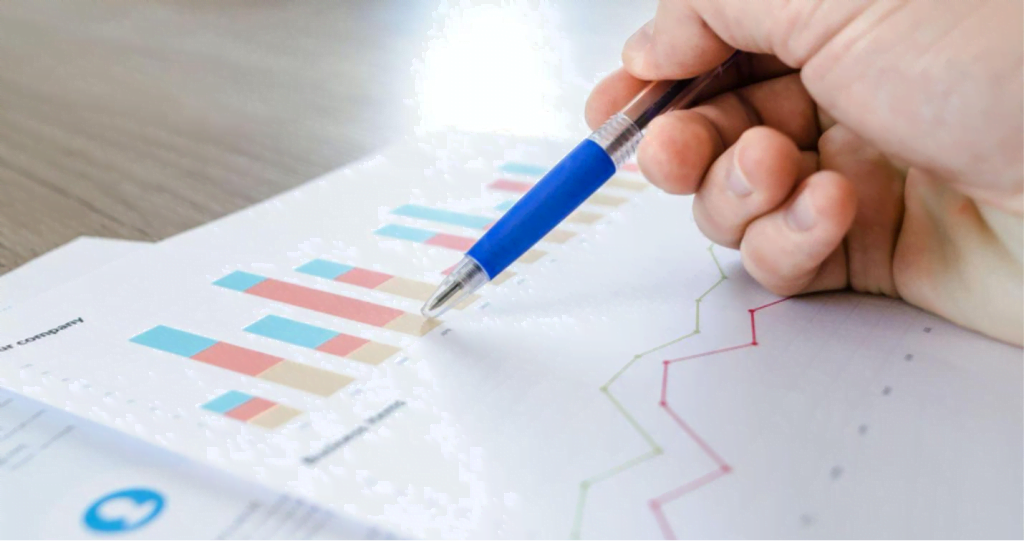 Home Health Monitoring Conclusion
Home health monitoring is rapidly growing in the healthcare system owing to its numerous benefits. Healthcare providers can leverage IoT devices to collect, analyze and prescribe advice to patients in the comfort of their homes.
Consequently, this increases patient satisfaction, reduces in-office consultation, and minimizes medical care costs. At Dusun IoT, we facilitate we support home health monitoring through our customized medical IoT-based solutions. Please, contact us for a customized remote patient monitoring solution today.
Home Health Monitoring FAQs
Who qualifies for home health monitoring?
Any patient is eligible for home health monitoring as long as the requisite devices are available. Once data is collected and analyzed from the patient, clinicians can use it for interpretation.
What type of data is required in home health monitoring?
The devices collect data relating to normal body functioning. But the specific data will vary with the condition being monitored. Common ones include heart rate, blood sugar level, weight, and temperature.
What is the difference between health monitoring and surveillance?
Health surveillance aims to assess the initial and continuous health of workers in order to give detection of any health consequences on them owing to their work, in contrast to workplace evaluation and monitoring, which concentrate on the physical circumstances in the place of employment.