Modbus continues to be the most popular protocol for establishing a connection between an industrial device and an IoT gateway. Modicon developed the industrial protocol standard known as Modbus in the late 1970s for programmable logic controller (PLC) communication (PLCs). ①.
What is a Modbus Gateway?
In order to link electronic equipment, industrial automation and control systems use the Modbus communication protocol. It establishes a set of guidelines for data transmission across serial lines, enabling communication and data interchange between devices, including sensor values, control signals, and other factors.
The protocol is widely used in a range of industries, including manufacturing, energy, and transportation. It has various variations, including Modbus RTU, Modbus ASCII, and Modbus TCP/IP. Modbus protocols can be divided into Modbus TCP and Modbus RTU.
Modbus RTU Gateway
The Modbus gateway is an industrial automation system network hub communication protocol conversion device. It is linked to the intelligent instrument at the bottom, takes data from the lower instrument, connects to the computer network at the top, and communicates with the network computer using the Modbus TCP gateway protocol.
Such "gateways" include DTU, RTU, and intelligent gateway. The DTU is a device that converts serial data to IP data. RTU is based on DTU and features control functions that can gather analogue and switch input and output values.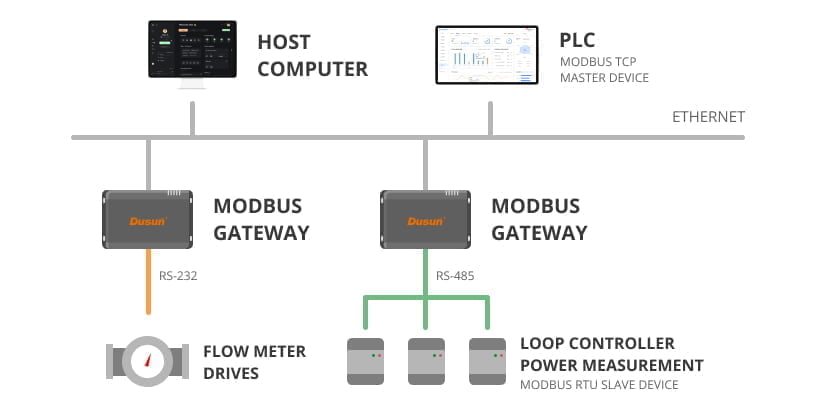 Modbus TCP Gateway
Because the conventional RS485-based Modbus RTU gateway (or ASCII) has inadequate speed and scalability, a network-based protocol called Modbus TCP gateway evolved later. The Modbus TCP gateway protocol is quicker and more scalable than the old Modbus RTU standard. As a result, the Modbus gateway converter was created. It includes more protocols and interfaces.
Modbus gateways on the market currently commonly handle eight operating modes: TCP client, TCP server, UDP client, UDP server, RTU Master—TCP Slaver, TCP Master—RTU Slaver, ASCII Master—TCP Slaver, TCP Master—ASCII Slaver, TCP Master—ASCII Slaver. It should be noted that the Modbus protocol over TCP transport is not the same as the Modbus TCP protocol.
A Modbus gateway is a converter that can change Modbus RTU data into Modbus TCP data. Modbus TCP has the following benefits over RTU as a result of the RS485 bus interface's limitations: (1) It is possible to use an existing Ethernet network, saving money on RS485 cable. (2) Multiple hosts can enable concurrent access to Modbus instruments.
How Does a Modbus Gateway Work?
Modbus gateway is an industrial automation system network hub communication protocol conversion device. It communicates with the intelligent instrument, collects data from the inferior instrument and sends it to the Modbus gateway, connects to the superior computer network, and communicates with the network computer using the Modbus TCP protocol.
Like the Modbus protocol, Modbus gateways are also divided into two categories: storage and ordinary. Storage Modbus, as opposed to regular Modbus, can store the contents of registers read in the gateway. In this manner, the speed of Modbus TCP queries can be substantially enhanced, and performance is superior when multi-host access is supported.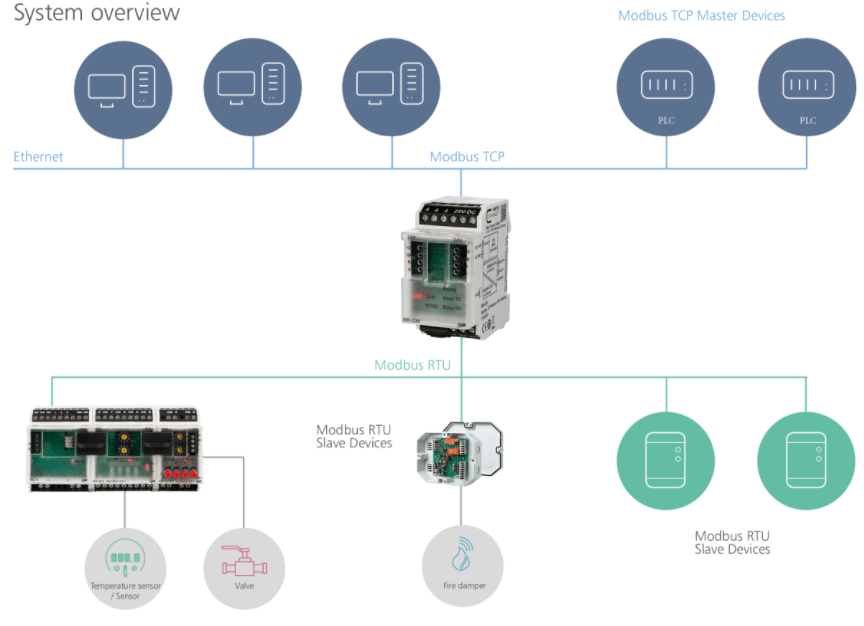 What Are the Advantages of Modbus Gateway?
The Simplicity of Use and Development
The Modbus protocol is capable of supporting a wide range of electrical connections, including twisted pair, optical fibre, wireless, and RS232 and RS485. The Modbus frame format is straightforward, condensed, and simple to comprehend. Both users and manufacturers find it simple to use and create.
Status Monitoring
The Dusun Modbus gateway offers a summary of the different Modbus TCP client connections' current connection state. All Modbus TCP client requests, even erroneous ones, are displayed, together with the status, duration, and Modbus RTU answers.
Simple Device Search for Modbus RTU
To find and display all connected Modbus RTU devices, use this function. Simple Modbus RTU instructions can be used to run initial functionality tests.
Quick Connection
Modbus RTU I/O components can be quickly and easily connected to the Dusun Modbus Gateway utilising the tried-and-true jumper plug technology. This allows for seamless integration of the whole Modbus RTU module while also reducing the amount of wiring required for the power supply and bus connection.
Affordable Solution
A Modbus gateway is used to translate the Modbus RTU protocol to the Modbus TCP protocol. A Modbus RTU/Modbus TCP gateway called Modbus Gateway primarily translates the Modbus RTU protocol to the Modbus TCP protocol and vice versa.
Modbus TCP clients with one or more Modbus RTU slaves have a very straightforward and affordable communication option thanks to Dusun Modbus Gateways, which also help integrate Modbus RTU devices into Modbus TCP networks.
Dusun Modbus Gateway
The DSGW-081 Modbus Gateway offers machines constant access to the Internet via popular 3G/4G wireless networks and a variety of internet services. with strong wireless services, extensive security protection, and edge computing capabilities. Each wireless module is modular, allowing users to select the best configuration for their unique needs, improving productivity and reducing costs.
Strong edge computing capabilities come with DSGW-081. Data flow between field sites and data centres is drastically reduced, and cloud-end computing bottlenecks are avoided. It also accomplishes data optimization, real-time response, agile connectivity, and intelligent analysis on the IoT edge.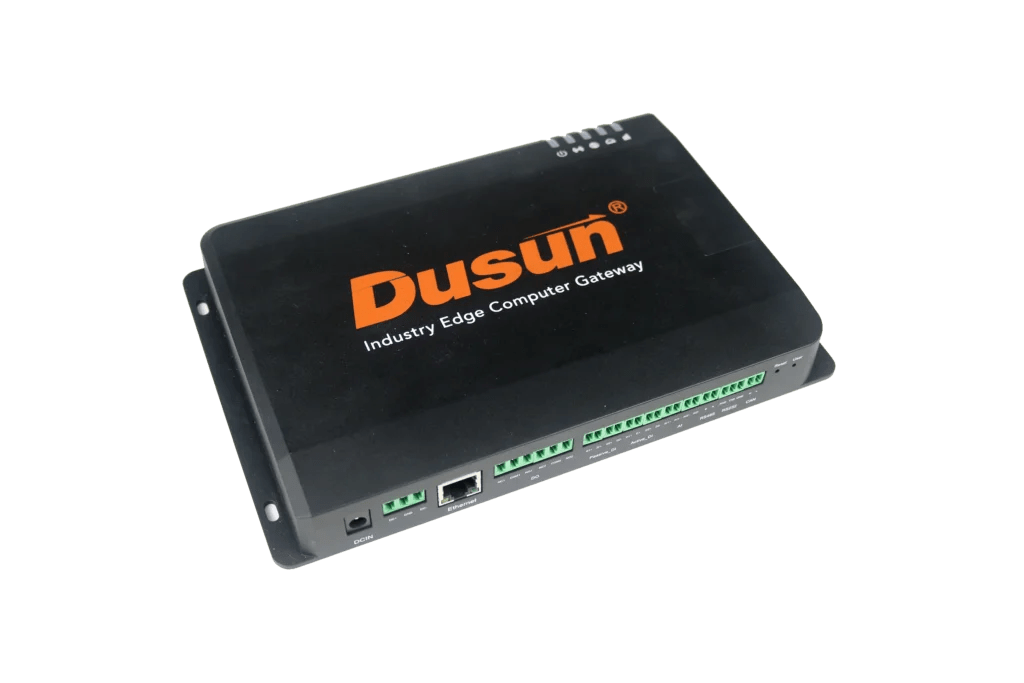 Modbus Gateway Application
In many building automation projects, customers demand a consistent connection of all automation components into a structured network cabling inside the building. Fieldbus components, e.g. temperature sensors or measuring devices, usually have a Modbus RTU interface. Modbus TCP controller.
The use of a controller is oversized in many applications because of the complex programming and expensive hardware. The optimal solution is using a Modbus gateway. With the function of a protocol converter, the Modbus gateway enables simple integration of Modbus RTU slaves into a Modbus TCP network.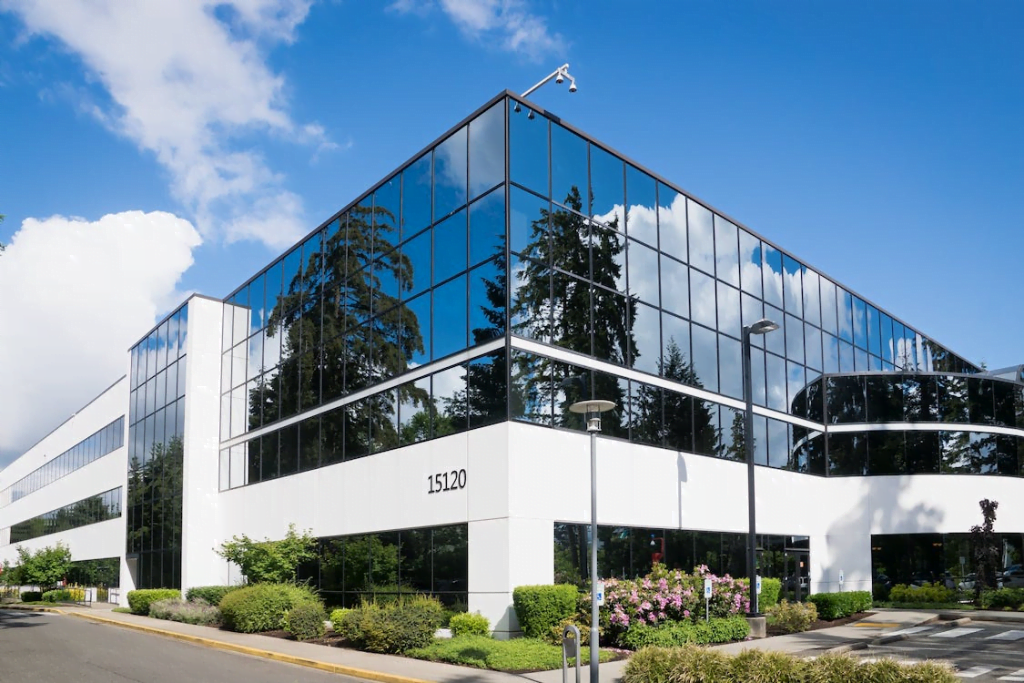 Modbus Gateway Frequently Asked Questions
What Resources Does the Dusun Modbus Gateway Offer?
Dusun Modbus Gateways enable a wide variety of communication interfaces, including GPRS, 3G, and 4G/LTE modems with GPS, Bluetooth, Wi-Fi, and ZigBee connectivity. Devices with extra software support standard protocols (e.g., MODBUS, MQTT) as well as the ability to install specialised user protocols. Additional SNMP-compatible features are also on the agenda.
How Can I Keep Track of My Installation?
Dusun Modbus Gateway supports web page viewing of current/archived data as well as remote control from the device or a cloud service. Dusun IoT will be happy to present you with solutions for remote installation management.
How Can I Broaden My Capabilities?
Our gadget includes a variety of expansion modules that can be used to extend the number of available interfaces. The Dusun Modbus Gateway is the ideal choice for your installations thanks to ready tools and pre-compiled packs with extra software such as C/C++JAVA, SQL, PHP, SSH, and VPN support.
About Dusun IoT
For many years, Dusun IoT has made investments in the research and development of IoT gateways. We offer a variety of IIoT Modbus gateways. If you utilise the internet form or the online chat option to discuss your unique conditions and requirements, Dusun IoT will ardently tailor an IoT solution.
Reference:
Modbus (2023) Wikipedia. Wikimedia Foundation. Available at: https://en.wikipedia.org/wiki/Modbus