The Internet of Things in healthcare has contributed positively to upgrading the present systems with the current advancements in the tech space associated with IoT.  IoT based solutions promise health monitoring not limited to hospitals alone, but in outdoor environments as well. In this article, I'll be showing you in detail the various applications of IoT in Remote Patient Monitoring. Let's get started!
What is Remote Patient Monitoring (RPM)?
Simply put, RPM IoT deals with the use of connected electronic devices to record medical data and personal health in a single location that is analyzed by a provider in a different location. However, the data may or may not be viewed at the instance of transmission.
The rate at which health systems are leveraging RMP to care for patients suffering from a variety of conditions is on the rise. This includes patients with COVID-19, hypertension, and diabetes. In addition, regulatory changes enacted by the Centers for Medicare and Medicaid services are in tune with this trend. This means that RPM is becoming a crucial part of care delivery.

What are the Basics of Remote Patient Monitoring (RPM)?
RPM can be applied in the treatment of both acute and chronic conditions enabling healthcare professionals to keep their patients in check in between ward rounds or unavailability of in-person care.
RPM, particularly in chronic care, enables healthcare professionals to monitor patients in near real-time, compile important data, and make changes to enhance care outcomes. This type of consistent tracking helps patients with ongoing care needs, like those with hypertension, asthma, diabetes, mental health issues, and more recently the persistent symptoms following COVID-19 infection and recovery.
RPM programs make use of diverse types of devices such as blood glucose meters, pulse oximeters, pressure monitors, weight scales, IoT blood pressure monitors, or any other specialized monitors for Parkinson's disease and dementia, and heart monitors.
The Role of IoT in RPM
In 2019, the FDA approved an electrocardiogram wearable device and KariaMobile for detecting atrial fibrillation and sinus 2019. Since then, it has become easier for healthcare providers to monitor their patients.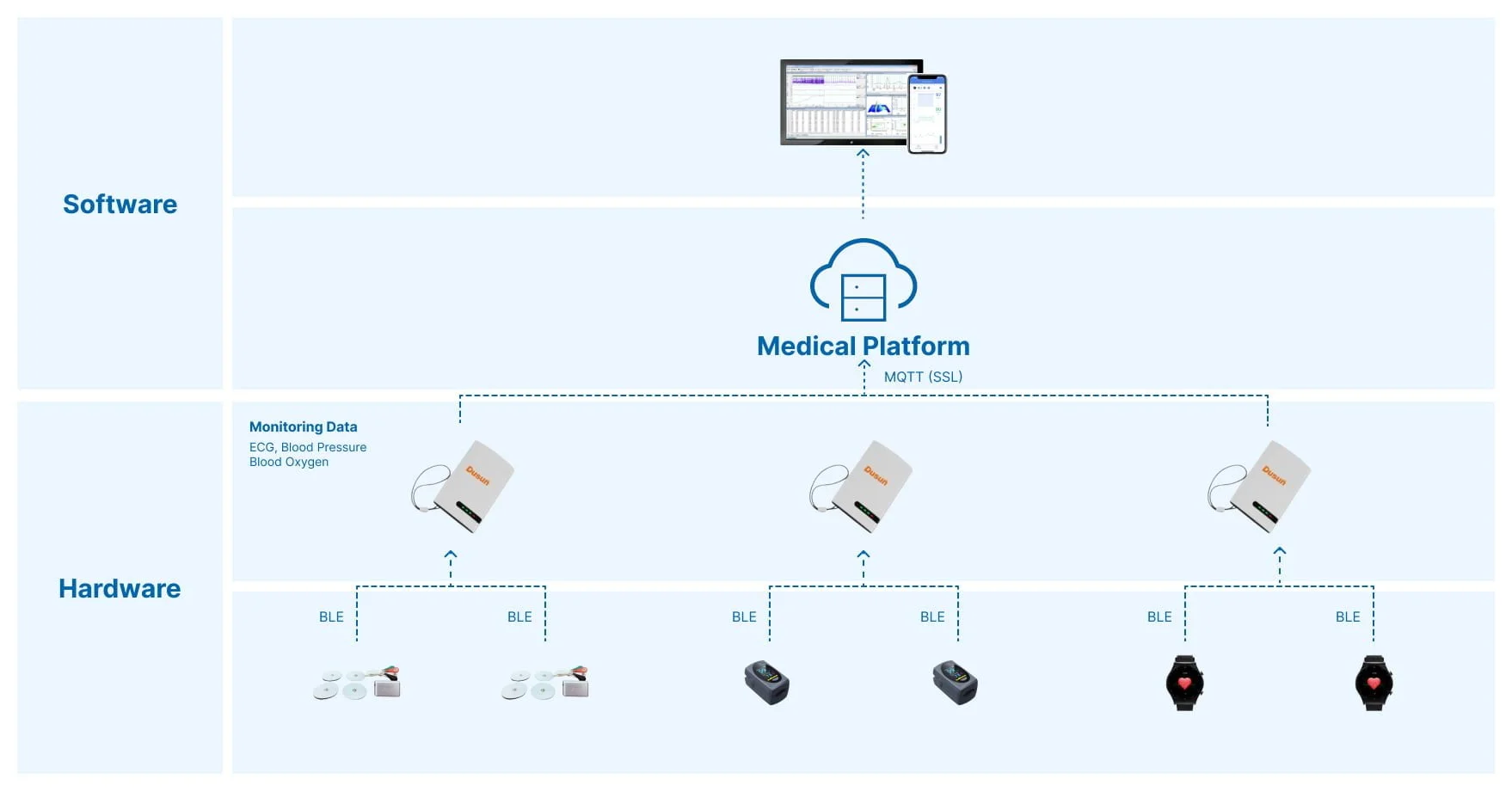 It also paved the way for more opportunities for providers to connect with their patients in real time with IoT and AI powered solutions. IoT devices provide patients with Medicare benefits and service delivery advantages to all kinds of healthcare professionals including doctors, therapists, hospitals, and other providers in attending to patients suffering from chronic diseases or are in critical conditions after a major surgery.
Presently, IoT is a major support for RPM as it provides a network that connects devices like wearable patches, handheld devices, smartwatches, bio stickers, or other Bluetooth health devices to allow real-time sharing of information between patients and healthcare providers.
Among the common uses of these devices is the use of RPM in monitoring the heart rate/rhythm of patients with cardiac problems (Remote Cardiac Monitoring) through in-house ECG machines. Each patient is provided with an ECG sensor for monitoring and a Bluetooth roaming gateway is also installed at home (or a portable Bluetooth gateway) as a standalone home health monitoring device that obtains and transfers the collected data to a remote server.
On arrival at the remote server, the data is then analyzed to produce a diagnostic report which is later sent to a point-of-care device that presents the diagnostic report to a doctor. This kind of wearable device that is linked to the healthcare systems via the Bluetooth gateway and cloud not only excludes the need for thorough testing of the patient but also provides concurrent insights about the condition of the patient to the doctor. This supports dynamic actions in case of a deterioration in the patient's health or a complication.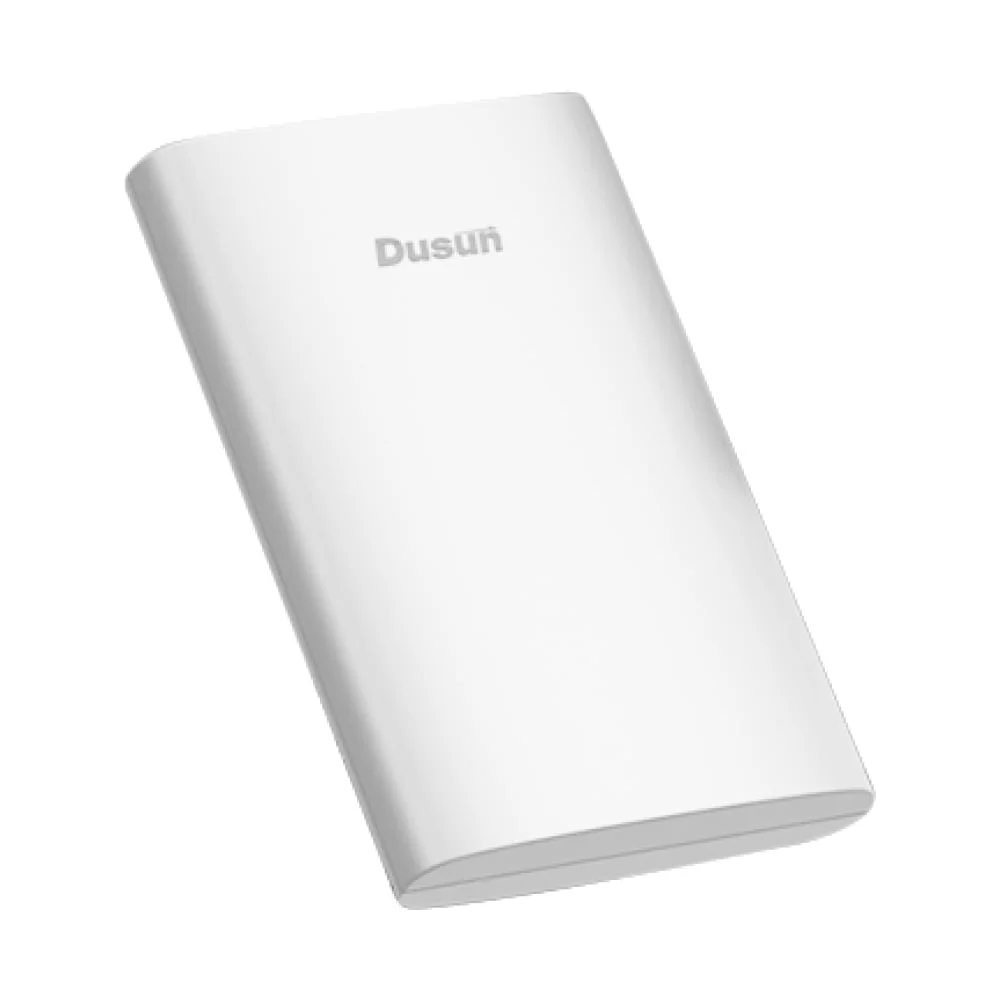 Remote Patient Monitoring has been particularly useful in the treatment of critical health conditions such as ;
Heart related problems
Post surgical complications
Diabetes.
Patients with type 2 diabetes who wear Bluetooth-enabled glucometers now use Biosensors to keep track of their glucose levels. Through IoT networks, these readings can be shared directly among care team members. Kaiser Permanente set up an RPM program for monitoring hypertension and diabetes patients this way and over 44, 000 members in the United States were actively involved. The program was also helpful to doctors and nurses and they were able to act proactively to cure COVID-19 patients during the pandemic.
What are the Benefits of IoT in RPM?
There are both clinical and non-clinical benefits to using IoT for RPM. There is much clinical evidence of RPM programs performing well at the hospital at home interventions and post-surgery care by providers. Let's see some clinical benefits of RPM.
Aids a patient in sticking to a card plan with updates, alerts, and recommendations which enhances health outcomes.
It cuts out the risk of spreading infections because patients are diagnosed remotely and don't have to travel.
Creates a relationship between patients and providers, hence making healthcare comfortable and easy for patients.
Because of the availability of tools to help in healthcare, patient cooperation with the treatment plan is improved and this creates better health outcomes.
Real-time updates about the health condition of the patient aid providers in planning the correct interventions for treatments, hence boosting the chances of achieving positive results.
IoT supported wearables assist in addressing some non-clinical problems like unavailability of space for patients in hospitals, transportation restrictions, socioeconomic problems, etc.
Let's also check out some non-clinical benefits of RPM in the healthcare sector :
Improvement of clinical staff efficiency with close real-time monitoring of patients and little or no need for physical interventions for care delivery.
The absence or failure of patients to meet up with appointments is reduced because of appointment reminders for remote visits.
There will be fewer visits to hospitals and the clinical staff will be able to provide Improved care beyond physical hospital visits.
Enhanced staff effectiveness and optimization of resource utilization.
Collection and regulation of information are much simpler in Medicare.
Final thoughts
Care is no longer limited to the boundaries of Hospitals and Clinics. It has advanced and enabled providers to offer better care to their patients. However, RPM hasn't been adopted in many places. In the coming years, more devices are likely to become part of mainstream care and get approvals from the FDA to further enhance healthcare. The adoption of RRM is growing exponentially and it is forecasted that by 2024 about 30 million patients in the United States will use RPM.
If you are interested in RPM solution, please contact us. We are a professional RPM hardware supplier and have cooperated with many smart medical solution providers.