Wi-Fi and LTE are two of the most popular wireless technologies that make IoT networks possible. While Wi-Fi has been the main choice for IoT for many years, cellular networks have recently grown in popularity and are now a very viable alternative. In this article, we'll take a closer look at the Wi-Fi vs. LTE debate, and how to weigh the pros and cons of each depending on your use case.
LTE vs Wi-Fi
LTE provides wide coverage, high data rates, and seamless mobility but may have higher power consumption and additional costs. Wi-Fi offers local connectivity, lower power consumption, and cost-effective infrastructure but has limited range and mobility. The choice depends on factors like coverage, mobility, data rates, power consumption, and deployment scale.
| | | |
| --- | --- | --- |
| Factors | LTE (Cellular Network) | Wi-Fi |
| Coverage | Wide coverage area, can work in remote or underground areas | Limited range, typically used for local area connectivity |
| Mobility | Designed for mobile devices and supports seamless roaming | Limited mobility, primarily suitable for stationary devices |
| Data Transfer Rates | Higher data rates, suitable for applications requiring speed | High data rates, but slower compared to LTE in some scenarios |
| Power Consumption | Can consume more power, impacting device battery life | Typically lower power consumption, energy-efficient for devices |
| Infrastructure | Requires cellular network infrastructure | Requires Wi-Fi routers or access points for network availability |
| Security | Robust security features including authentication and encryption | Security can be enhanced through encryption and password protection |
| Deployment Scale | Scalable for large-scale deployments | Primarily suitable for smaller-scale deployments |
| Cost | Cellular network data plans may incur additional costs | Wi-Fi infrastructure costs are typically lower or upfront |
| Interference | Less susceptible to interference in crowded environments | Susceptible to interference in densely populated areas |
| Device Compatibility | Supports a wide range of devices (smartphones, IoT devices, etc.) | Supports Wi-Fi enabled devices (computers, smartphones, IoT devices, etc.) |
LTE vs Wi-Fi Coverage
LTE makes use of existing cellular network infrastructure to reach even the most remote or underground locations. Wi-Fi is ideal for local area networking inside the range of Wi-Fi routers or access points due to its restricted range.
LTE vs Wi-Fi Mobility
LTE was developed with mobile devices in mind, and it facilitates seamless inter-network roaming. Wi-Fi's mobility is restricted, therefore it's ideal for stationary devices inside the range of a Wi-Fi network.
LTE vs Wi-Fi Data Transfer Rates
LTE's higher transmission rates make it a good choice for applications that need information quickly and in real time. While Wi-Fi often provides fast data transfer rates, there are circumstances when it lags behind LTE, especially in heavily used areas.
LTE vs Wi-Fi Power Consumption
LTE's higher power requirements might shorten the lifespan of a device's battery, especially under continual use. Wi-Fi is often more efficient for gadgets since it uses less electricity.
LTE vs Wi-Fi Infrastructure
LTE is dependent on cellular network infrastructure, which necessitates the availability of cellular towers and base stations. Wi-Fi routers or access points are required for network availability within a restricted radius.
LTE vs Wi-Fi Security
LTE includes strong security measures such as authentication and encryption, which ensure secure connection between devices and the network. Wi-Fi security can be improved through encryption protocols and password protection, although effective security may necessitate further configuration.
LTE vs Wi-Fi Deployment Scale
LTE is scalable for wide-scale installations, making it suited for applications requiring a high number of devices.
Wi-Fi is best suited for smaller-scale deployments, such as residences, offices, or specialized Wi-Fi coverage regions.
LTE vs Wi-Fi Cost
Additional charges for connectivity and data consumption may apply to LTE Cellular network data plans. The costs of Wi-Fi infrastructure are often cheaper or upfront, with no direct cost for data usage within the local network.
LTE vs Wi-Fi Interference
Because of cellular network architecture and licensed spectrum usage, LTE is less prone to interference in crowded situations. In heavily crowded locations or places with multiple overlapping Wi-Fi networks, Wi-Fi is prone to interference.
LTE vs Wi-Fi Device Compatibility
LTE is compatible with a broad range of devices, including smartphones, tablets, Internet of Things (IoT) devices, and other cellular-enabled devices. Wi-Fi-enabled devices, such as laptops, smartphones, tablets, IoT devices, and other Wi-Fi-compatible devices, are supported.
LTE vs Wi-Fi IoT applications
While Wi-Fi is a popular choice for local area connectivity, it is widely used in smart home scenarios. But its limited range and susceptibility to interference make it less suitable for IoT projects that require broad coverage, mobility, and long-range reliable connectivity.
Remote Monitoring and Asset Tracking
The restricted range of Wi-Fi makes it difficult to deploy IoT devices in rural places without Wi-Fi connectivity. Establishing Wi-Fi networks in such settings may necessitate significant infrastructure investment, making it both costly and difficult to operate.
When IoT devices must be placed in remote or geographically separated places where Wi-Fi coverage is insufficient, LTE can enable connectivity over a larger region. Tracking assets in transportation and logistics, monitoring environmental conditions in rural areas, and managing sensors in offshore facilities are some examples.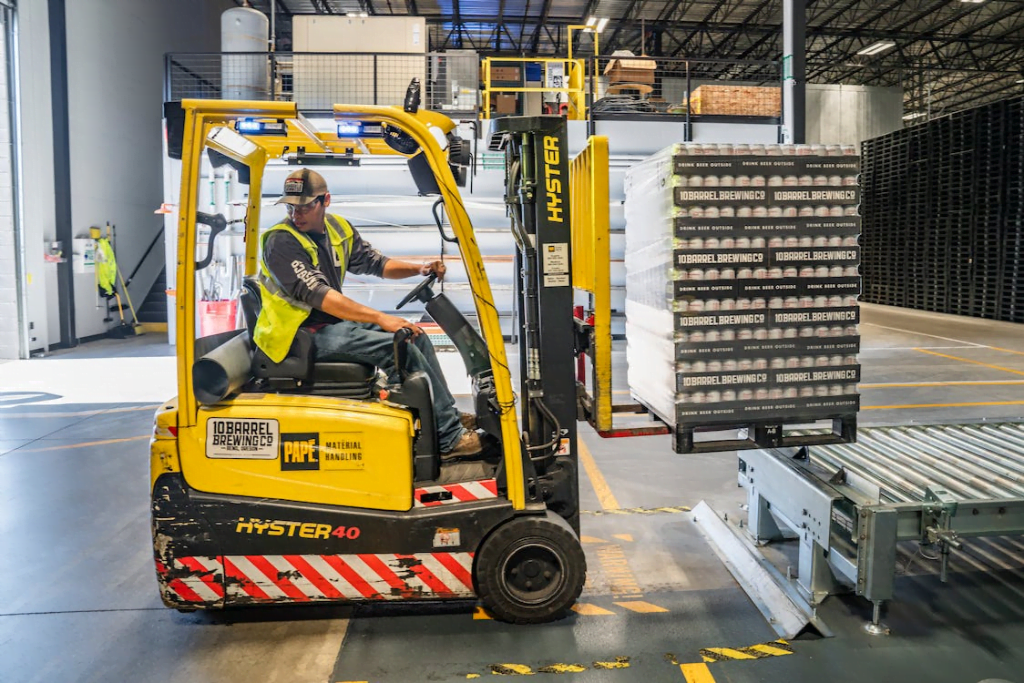 Mobile IoT Devices
The limited mobility of Wi-Fi limits the range of IoT devices. It is dependent on the availability of Wi-Fi networks, which may not be present or accessible in all regions, preventing mobile IoT devices from achieving the seamless connectivity and roaming capabilities required. LTE is ideal for IoT applications that demand mobility, such as wearables, vehicle monitoring, or mobile healthcare equipment, because to its smooth roaming capabilities and larger coverage than Wi-Fi, which is limited to specific areas.
Smart Cities and Infrastructure
Wi-Fi coverage is limited to specific locations, making city-wide or large-scale connectivity difficult to achieve without major investment in access points and network infrastructure. This constraint may impede the deployment and efficacy of smart city applications requiring extensive coverage.
LTE is useful in large-scale deployments with a large number of IoT devices scattered over a city or infrastructure network. LTE gateway allows high-performance connectivity for applications such as smart street lighting, traffic management, waste management, and public safety systems.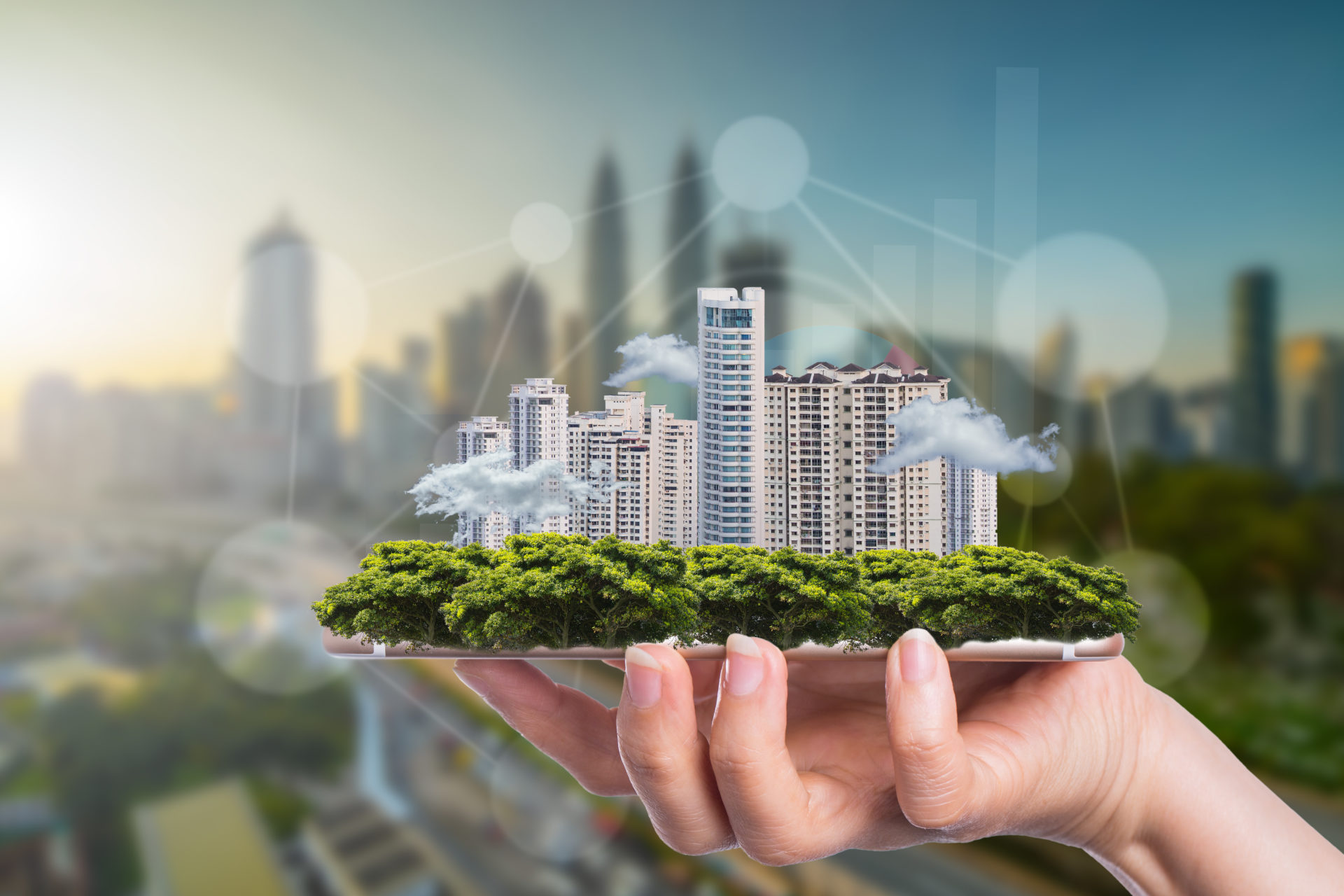 Industrial IoT
Harsh circumstances, including as high temperatures, dust, and electromagnetic interference, are common in industrial settings. The vulnerability of Wi-Fi to interference may have an influence on the dependability and performance of IoT devices in certain environments, perhaps resulting in communication disruptions or data loss.
LTE Cellular gateway in industrial settings enables dependable connectivity for IoT devices in harsh locations such as factories, mines, or oil refineries. It provides connectivity for equipment monitoring, remote repair, real-time analytics, and process automation.
Agriculture and environmental monitoring
Wi-Fi service may be restricted or non-existent in rural or agricultural areas. Deploying Wi-Fi networks across wide agricultural areas can be difficult and expensive, making it unsuitable for applications that require crop, livestock, or environmental monitoring. LTE is appropriate for IoT applications in rural or agricultural environments where Wi-Fi coverage is restricted. It enables farmers to track soil conditions, weather data, irrigation systems, and livestock across a large region.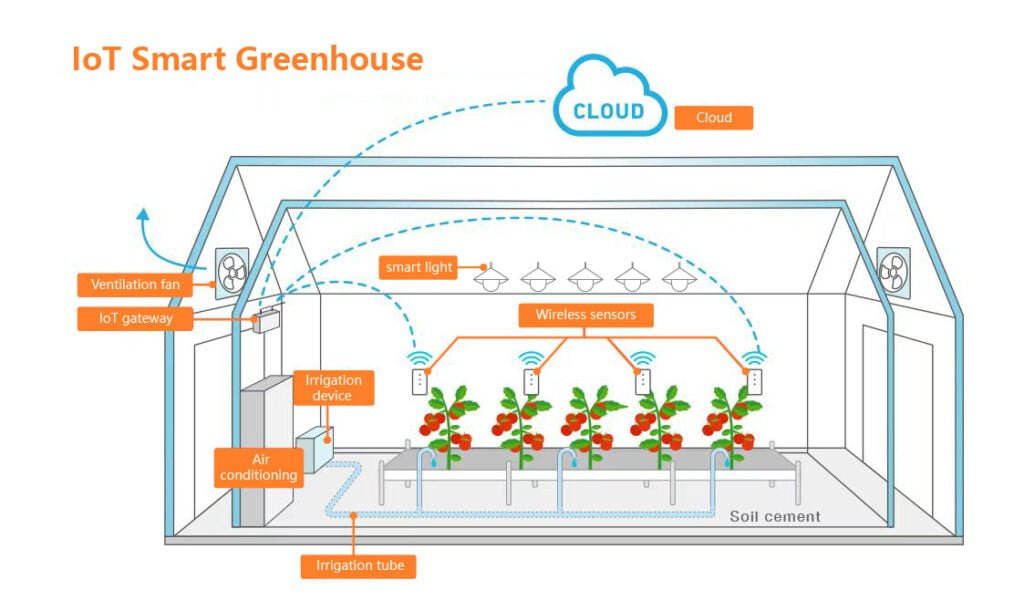 You may be interested in IoT Based Greenhouse Monitoring and Control System for Smart Agriculture
Emergency Response and Disaster Management
Wi-Fi infrastructure may be disrupted or damaged during emergencies or natural disasters, affecting connectivity for IoT devices that rely only on Wi-Fi. LTE's wider coverage and durability make it more ideal for maintaining communication and monitoring crucial systems in such situations. During calamities or natural disasters, LTE connectivity can be critical for IoT devices placed in affected areas, allowing for real-time communication, monitoring, and coordination of rescue operations.
Fleet Management and Telematics
Because of its limited coverage and range, Wi-Fi is unsuitable for IoT applications that demand real-time tracking and monitoring of vehicles over a large region. Fleet management and telematics solutions may necessitate continuous communication even in remote regions where Wi-Fi infrastructure may be unavailable.
LTE provides dependable connectivity for data transmission, remote diagnostics, and real-time monitoring of vehicles and drivers in applications such as vehicle tracking, fleet management, and telematics systems.
You may be interested in Home Health Monitoring LTE Gateway For Digital Healthcare Solution Vendors
Solid LTE Gateway
The Quectel EG95-E LTE module, which is based on Qualcomm's MDM9205 chipset, is used in the Dusun DSGW-021 cellular gateway. The MDM9205 chipset is optimized for low-power IoT applications and supports LTE Cat 4, enabling dependable and efficient cellular connectivity in a variety of IoT deployments.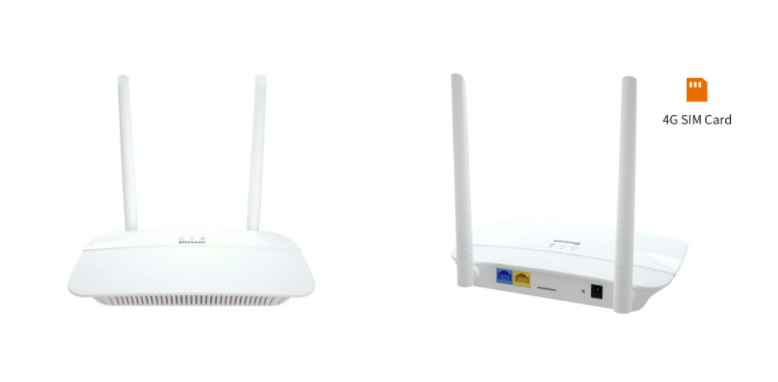 The Quectel EG95-E LTE module includes advanced IoT features such as integrated protocols and MQTT/CoAP support, as well as global coverage, LTE Cat 4 connectivity with download speeds of up to 150 Mbps, low power consumption for extended battery life, compact size for space-constrained devices, reliable and secure data transmission, and compatibility with a variety of IoT applications such as asset tracking, smart metering, and industrial automation.
Because of its numerous benefits, the EG95-E module is a dependable and effective alternative for IoT deployments that require cellular connectivity.
It is worth noting that our products also support Wi-Fi function. And the gateways implement robust security measures for Wi-Fi communication, including encryption protocols (such as WPA2/WPA3) and authentication mechanisms.
Besides DSGW-021, Dusun IoT also provides a package of LTE gateways suitable for different IoT scenarios, including industrial, agricultural, medical and smart city. Please tell us your project requirements, our team will tailor a set of LTE-based solutions for you.
LTE vs Wi-Fi FAQs
Does LTE or Wi-Fi emit more radiation?
Mobile phone radiation is significantly more potent than Wi-Fi, which is one of their main differences. Mobile phone towers are typically much farther away than Wi-Fi routers. To cover that distance, mobile phone radiation must be substantially stronger.
Is LTE secure enough for banking?
It is more secure to use 4g than Wi-Fi because routers can be hacked due to vulnerabilities, whereas 4G lte signals are encrypted and authenticated by a highly confidential key stored in your SIM card.
Is LTE better than 5G for you?
LTE is the way to go if you want fast speeds with the most population coverage. However, if you want the most up-to-date technology with the potential for faster speeds and greater capacity, 5G is the way to go.