Z-Wave is one of the key communication protocols used in home automation systems. The global home automation market size is expected to reach USD 63.2 billion by 2025, growing at a CAGR of 11.0% during the forecast period①. This article discusses the role of Z-Wave in home automation to help choose the best Z-Wave hub.
What is Z-Wave?
Wave is a protocol for wireless communication used in smart home networks, allowing smart devices to connect and share data and control commands. Given the two-way communication via message acknowledgment and mesh networking, the Z-wave protocol aids in solving power issues and draws cheap wireless connectivity to home automation. In addition, Z-Wave also offers a lower-power option for WiFi and a longer-range option for Bluetooth.
You can control Z-Wave compatible devices like smart lighting, thermostats, door locks, and sensors using a smartphone app or a web interface by connecting a Z-Wave gateway to the internet. Through the Z-Wave hub, you can also control your smart home appliances using a voice assistant like Amazon Alexa or Google Assistant.
You may also be interested in What is a Z-Wave Hub?
What Z-Wave devices can be applied to home automation?
The composition of the Smart home automation project requires a Z-wave gateway as the core to control other Z-Wave smart home devices. Some of the IoT devices that support Z-Wave are listed below:
Smart switches
Z-Wave smart switches provide voice control, smartphone apps, and remote management of your lights and other appliances. Additionally, they may be set to automatically switch on and off.
You may also be interested in Smart Home Automation: The Power with Smart Switch in Smart Apartment
Smart plugs
Z-Wave smart plugs let you remotely operate electrical appliances like toasters, coffee makers, and fans using your smartphone or voice assistant.
Door and window sensors
These smart sensors are intended to notify you when a door or window is opened or closed. They can also be used to activate other home appliances, such lights or alarms.
Motion sensors
Z-Wave motion sensors may detect movement in a space and prompt the activation or recording of further devices, such as lighting or cameras.
Smart locks
Z-Wave smart locks let you remotely manage house access. Using your smartphone or voice assistant, you can lock or open your door. You can even set up personalized access codes for members of your family, visitors, or service providers.
Smart thermostats
Z-Wave thermostats let you remotely regulate the temperature in your house using a smartphone or voice assistant. Additionally, they may pick up on your routines and preferences to automatically change the temperature to suit you.
You may also be interested in How Smart Thermostats Used in Smart Home Automation?
Cameras
Z-Wave cameras may be used to remotely monitor your house. They include live video feeds and motion-triggered notifications.
Alarm systems
Z-Wave alarm systems may be used to keep an eye out for intruders or fires in your house. Additionally, they may be linked with other Z-Wave gadgets to make notifications or do tasks when an alarm is set off.
How does Z-Wave work with home automation?
Like Zigbee, Z-Wave was created for the wireless control of home appliances like sensors, thermostats, door locks, lights, etc. Using Z- Wave, a home is termed "Smart." A smart home's sole aim is to improve living quality and increase comfort and security. And Z-Wave meets all the requirements for setting up the ideal smart home and smart living :
Easy to Install
Dependable and Safe communication
Lower Power Consumption
Local or Remote Control
Affordability
Several Available Devices
Interoperability.
You may also be interested in Zigbee Vs Z-Wave: Which is Better for Home Automation
Z – Wave and smart lighting
Smart lighting involves a variety of lighting devices you can control with your smartphone and it includes dimmers, light bulbs, outlets, plug-in modules and relays. Using an Z-wave gateway, you can remotely manage your smart lights, such as turning them ON/OFF, adjusting the brightness, or changing the colors, all from the convenience of your smartphone, whether at home or outside.
If you prefer, you can set up a time you want your smart light to turn on or off or turn on automatically when your smart door lock detects your arrival. With smart lighting, you can efficiently manage your home's energy consumption and eliminate the worry of leaving lights on when you're not home.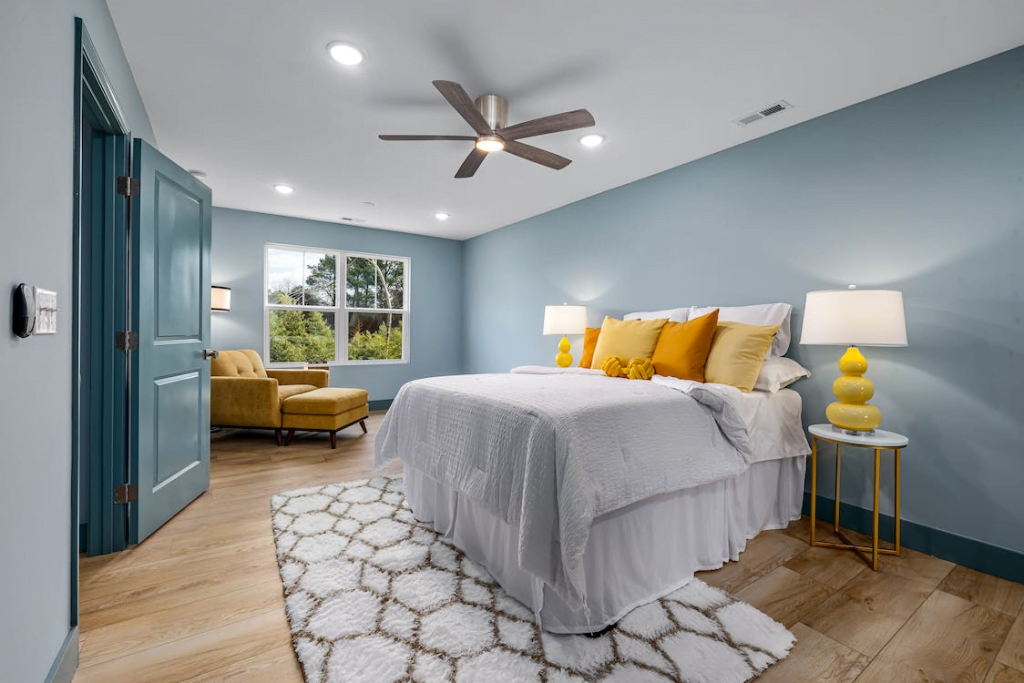 Z-Wave and smart sensors
Smart Sensors identify changes in your surroundings and add a new level of safety and security to your home. They come in several forms such as smoke sensors, water sensors, motion sensors, etc. If there's any changes in your home environment like if motion is detected in the kitchen while you were at work, or the garage opened while you're on vacation.
With Z-Wave technology in smart sensors, You can receive real time alerts on your smartphone via a Zigbee hub as notifications so you can call security personnel or set off an alarm to ensure the safety of your home.
Z – Wave and smart thermostats
A smart thermostat is a device that allows you to control your home's temperature through your smartphone, providing you with the flexibility and convenience to manage your thermostat from anywhere in the world. Working With Z-Wave gateways, smart thermostats enable you to adjust your home's temperature without the need to interact physically with the thermostat.
Smart thermostats also efficiently manage your home's energy usage, helping you save on your energy bills. For example, if a window is opened, the thermostat can detect the change and adjust the temperature accordingly to avoid wasting heat or AC. You can also rest easy knowing that you can remotely turn off the thermostat from your smartphone.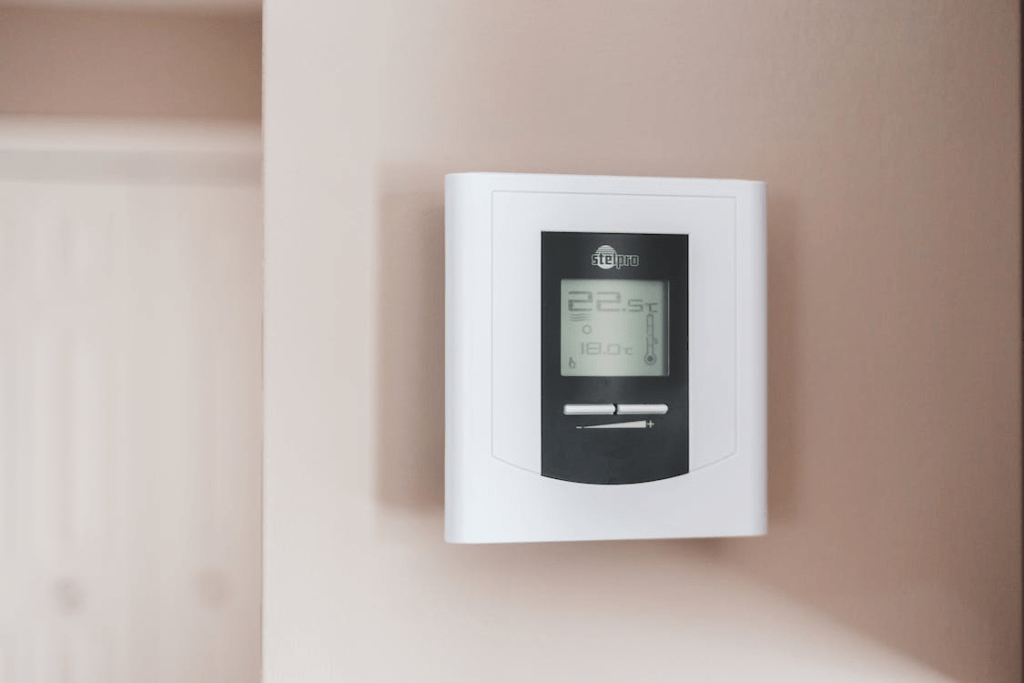 Dusun application on Zigbee home automation
Our DSGW-210 Zigbee gateway is an IoT gateway hardware with several protocols and edge computing functions. It's Z-Wave supported and has a transmission power of up to 13dBm (20mW), receiver sensitivity at 100kbps-97.5dBm,  open field range of 100 metres minimum and a Default Frequency of 916MHz.
It provides a stable connection for a vast array of wireless IoT devices. It offers dependable connectivity for a variety of wireless Internet of Things devices. Because of its modular architecture, customers can alter many hub features, effectively receiving an off-the-shelf solution that satisfies their specific requirements.
Unlike other protocols in the Home Automation niche designed for broader applications, Z-Wave gateways are specifically designed for home automation, making it the preferred choice for many applications. Z-Wave technology has several advantages over other protocols in the Home Automation niche.
Due to its specialized design, it performs better than other protocols designed for broader consumption. Furthermore, it performs well for at least 80% of the applications in the home automation niche, making it a reliable and efficient choice for many users. Contact us via the side form or chat to get the best Z-Wave gateway for your home automation project.
Zigbee home automation FAQs
Zigbee and Z-Wave are mesh networks that utilize low energy and enable devices to communicate with each other without relying on Wi-Fi or Bluetooth. Nevertheless, to facilitate the transmission and reception of signals among devices, both Zigbee and Z-Wave protocols necessitate a dedicated receiver located within your Wi-Fi network.
Z-Wave is protected by robust AES 128-bit encryption. Once you've linked your new device to the central hub, it becomes exceedingly challenging for anyone to disassociate it and seize control. Security specialists have estimated that it would take billions of years to crack the AES 128 encryption.
Can cell phones interfere with Z-Wave in home automation?
No, household wireless technologies like Wi-Fi (2.4 and 5 GHz) devices and broadband routers do not interfere with Z-Wave. Since Z-Wave operates at a different frequency (868.42 MHz in the EU), it coexists with your other wireless electronics invisibly.
Reference:
ltd, R.and M. (no date) Markets and markets – research and Markets, Markets and Markets – Research and Markets. Available at: https://www.researchandmarkets.com/s/markets-and-markets?gclid=EAIaIQobChMI_Kv8nNXL_gIVH_vjBx3mBQiKEAAYASAAEgKo1_D_BwE