Navigine, a global provider of indoor positioning and asset tracking solutions, announced the launch of a new cooperation project with Dusun, a leading IoT gateway hardware and end-to-end IoT solution provider. The partners will launch a new AoA (Angle of Arrival) solution for logistics that will create a new experience and secure a higher precision of positioning for warehouse management, asset localization, and pallet tracking. The new solution might be the beginning of a new chapter for the warehouse management industry.
Dusun Has Achieved Partnership with Navigine
Navigine is a global provider of integrated positioning technologies that enable advanced wayfinding and tracking solutions, with over 3000 implemented cases worldwide. The company assists developers and system integrators to create mobile apps and integrate enterprise systems for people navigation as well as asset and vehicle tracking. 
Dusun is a global IoT hardware company, focused on the supply of kernel hardware with the goal to help enterprises create the best IoT gateway solutions. Dusun's IoT Gateway products are fully applicable to the spheres of home automation, smart office, building, retail, and much more.
What is Bluetooth AoA Positioning and Why Location Tracking is So Important for Asset Management?
The Bluetooth Angle of Arrival (or AoA) method is based on the principle of calculating angular directions (azimuth and elevation) and makes it possible to detect not only the signal strength (RSSI) but also the angle of arrival. Thus, the exact location of an object can be calculated within the range of 0.1 – 1 meter. The usage of AoA positioning method is widely implemented in various industrial scenarios, including logistics and warehousing, to optimize asset management, monitor staff performance, solve operational challenges and ensure indoor safety.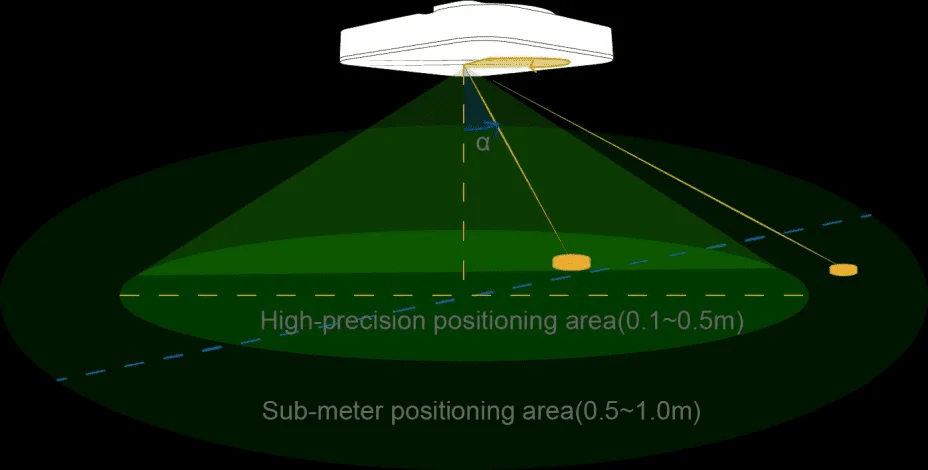 The joint solution will be implemented in warehouses and logistic facilities to improve business processes by establishing a reliable asset management system, consisting of Navigine's comprehensive tracking software platform and Dusun's high-end IoT gateway hardware. The solutions will provide numerous benefits for warehouse managers, such as monitoring of asset movement in real time, staff workflow management, sending safety-related notifications, and many others.
The Cooperation on AoA Positioning Solutions Means
"Dusun is one of our key partners, providing us with high-end IoT gateway hardware that complements Navigine's software solutions. We are happy to announce a new chapter in our cooperation to jointly create an advanced solution for warehouses, based on the AoA positioning method", said Alexey Panyov, CEO of Navigine."
"Navigine is a global provider of mobile indoor navigation and integrated wayfinding technologies. We are thrilled to be working with such a reputable expert. The partnership between Dusun and Navigine fills the void left by the original solution on the platform side and offers consumers additional benefits", said Wu Xiang, CEO of Dusun Electron LTD.
Reference:
Enterprise Asset Management Market (By Component: Solutions, Services; By Application: Asset lifecycle management, Labor management, Inventory management, Predictive maintenance, Work order management; By Organization: Large enterprises, Small and medium enterprises; By Deployment: Cloud, On premises; By End User) – Global Industry Analysis, Size, Share, Growth, Trends, Regional Outlook, and Forecast 2022-2030
https://www.precedenceresearch.com/enterprise-asset-management-market
IoT Gateways For Location Tracking
Related Bluetooth AoA Positioning Articles