Overview of DSGW-380 RK3588 Industrial Machine Learning Edge AI Gateway
DSGW-380 edge AI gateway designed to excel in machine learning on the edge applications. At the core of this gateway boasts a RK3588 chipset that combines a quad-core Cortex-A76 and a quad-core Cortex-A55, offering a balanced mix of high-performance and power efficiency. A  built-in NEON coprocessor to enhance its capabilities in AI processing. Meanwhile, there is a NPU (Neural Processing Unit) in the CPU allows for specialized AI processing and supporting a range of data types including INT4, INT8, INT16, and FP16. This NPU can deliver up to 6 TOPS of computing power, making it suitable for demanding AI tasks.
DSGW-380 has rich IoT connectivity options including 5G, 4G LTE CAT4, CAT1, Wi-Fi 6 (IEEE 802.11ax), IoT wireless protocols like BLE 5.2 and LoRaWAN, and a variety of industrial real-time Ethernet and fieldbus protocols. This comprehensive connectivity suite makes it compatible with diverse industrial applications such as robotics, intelligent manufacturing automation, and smart infrastructure for industry 4.0.
Due to its robust features like rugged industrial design, DSGW-380 ensures durability and suitability for harsh conditions. It has a active fan cooling system to maintain the gateway's optimal operating temperature, ensuring consistent performance, especially during intensive AI computations. Meanwhile, its rich interfaces provide integration options for a wide range of devices and sensors, making it versatile for a wide variety IIoT use cases.
Features of DSGW-380 Industrial AI Edge Computing Gateway
Revolutionizing Speed and Versatility
DSGW-380 delivers unprecedented data exchange and connectivity experience in spades and is poised to supercharge your industrial edge machine learning applications. The support for 5G, Wi-Fi 6, and two Gigabit Ethernet ports ensure that your data moves at exceptional speed in real time, with less latency. While the rich array of interfaces ensure seamless integration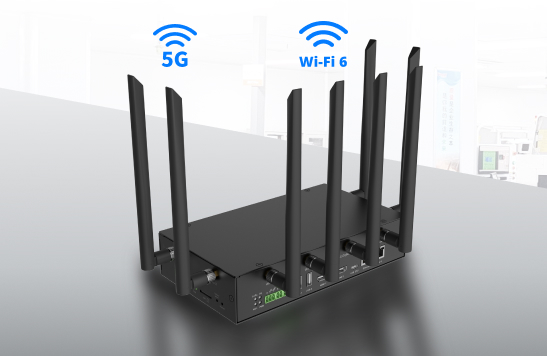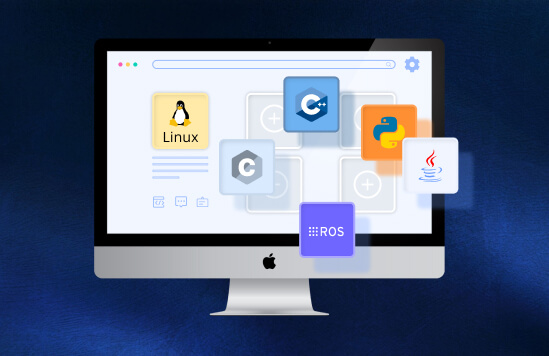 Highly Flexible Platform for Secondary Development
The DSGW-380 supports full-stack embedded software development. By utilizing the integrated SDK and Wireless Module driver.it enables developers to build low-leveland custom applications.
Adaptable to Multiple Programming Languages: Java, C,C++,Python
Cutting-edge AI Machine Learning Capability at the IoT Edge
Armed with a NPU boasting a formidable computing capacity of up to 6 TOPS (Trillions of Operations Per Second), DSGW-380 will revolutionize the way you harness artificial intelligence and machine learning capabilities on the IoT edge, not only about processing speed, but also the adaptability to handle the most intricate AI tasks on the edge of your network.
Easily Connect with the Largest IloT Clouds
In addition to offering comprehensive APIs that streamline the IT application development process the DSGW-380 supports MQTT,TCP,and HTTP protocols. It enables users to build applications on major IloT Clouds like Azure loT Edge efficiently and caters to private cloud platforms.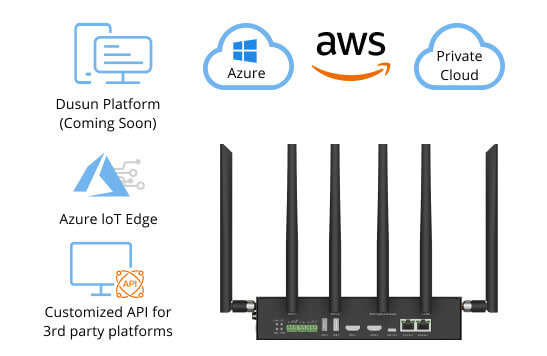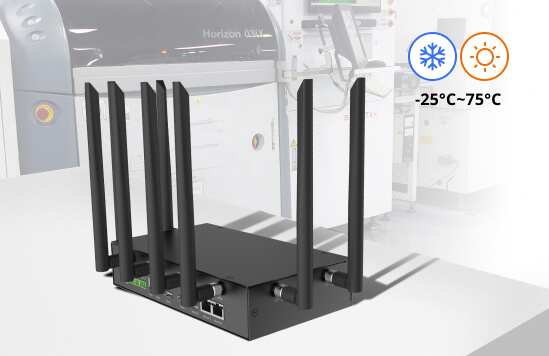 Crafting Excellence with Uncompromising Quality
DSGW-380 is designed to thrive in the harshest environment with the durability and robust construction. With an operating temperature range spanning from -25℃ to 75℃, it is engineered to endure the most demanding conditions with flexible installation options including DIN-Rail and Wall Mounting. FCC, CE, SRRC certification ready. ESD, environmental reliability tested.
Inner Board of DSGW-380 RK3588 Industrial Machine Learning Edge AI Gateway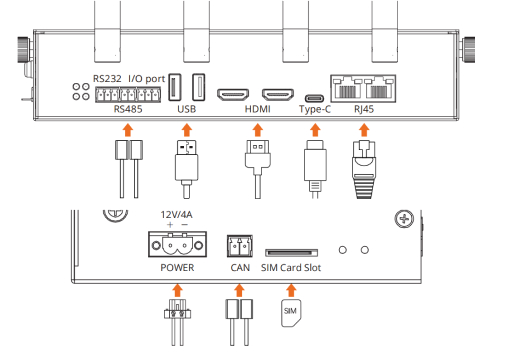 Abundant Indutrial Ports ready for Multiple Application Scenarious
RS-232 Serial
RS-485 Serial
CAN
USB 3.0
Parameters of DSGW-380 RK3588 Industrial Machine Learning Edge AI Gateway
CPU
RK3588 Quad-core ARM Cortex-A76 and Quad-core ARM Cortex-A55
System
Debian 11
RAM
8 GB LPDDR4
Storage
128 GB eMMC
Power Supply
Input: DC 12V/4A
Indicator LEDs
The Power LED remains GREEN when the device is on.
The 5G LED flashes BLUE when functioning correctly.
The Wi-Fi LED flashes BLUE when operating properly.
The LoRa LED remains BLUE when functioning correctly.
Reset Button
Factory reset button. To reset the Gateway to its original factory settings, press and hold it for more than 10 seconds.
I/O Port
IO1/IO2 DI DO AI
Ethernet
2 * RJ45 Gigabit
SIM Card Slot
1 * SIM Card Slot
Antenna
1*BLE, 4*LTE(5G), 1*LoRa, 2*Wi-Fi(2.4G/5G)
RS232
1*RS232
RS485
1*RS485
CAN
1
HDMI
2
USB Port
2*USB 3.0
OTG 2.0
USB Type C
Installation
DIN-Rail, Wall Mounting
Protection Rating
IP 30
Shell Material
Aluminum alloy
Storage Temperature
-40℃~85℃
Operating Temperature
-25℃~75℃
Ambient Humidity
5~95%
DSGW-380 RK3588 Industrial AI Edge Computing Gateway for IIoT and AIoT with 5G & WiFi 6
Use Cases of DSGW-380 RK3588 Industrial Machine Learning Edge AI Gateway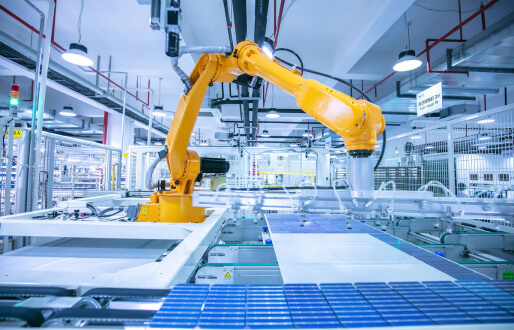 Industrial Robots Remote Monitoring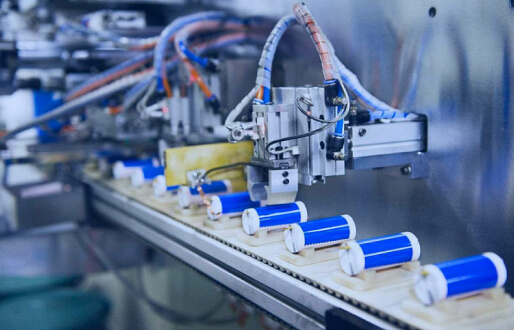 Automated Production Line for Beverage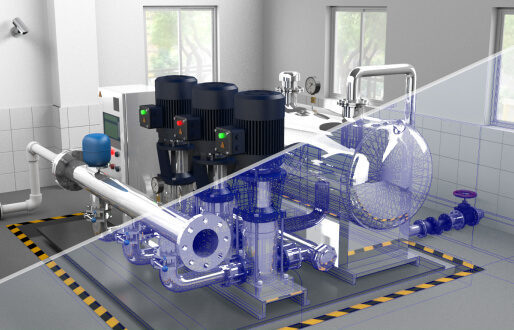 Remote Management of Secondary Water Supply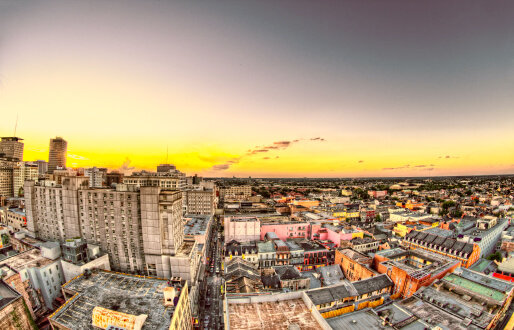 Developer Resources of DSGW-380 RK3588 Industrial Machine Learning Edge AI Gateway
| Feature | Wi-Fi 6 | 5G | RS232 | RS485 | LoRa | BLE5.2 | Ethernet |
| --- | --- | --- | --- | --- | --- | --- | --- |
| DSGW-380-1 | ● | ● | ● | ● | ● | ● | ● |
| DSGW-380-2 | ● | | ● | ● | | ● | ● |