Quick View of DSGW-210-A-1 IoT Smart Gateway Hub
DSGW-210-A-1 Smart gateway hub introduces an an advanced solution to streamline and enhance smart living experience, by working as the central control center for smart home ecosystem. By integrating multiple mainstream smart home protocols such as Zigbee, BLE, Z-Wave, and WiFi, DSGW-210-A-1 IoT smart hub empowers various smart devices to seamlessly communicate and collaborate via a central point, bringing a new level of convenience and efficiency to smart life.
DSGW-210-A-1 smart gateway hub employs high-performance and energy-efficient ARM Cortex-A53 Quad-Core RK3328 SoC, ensuring optimal performance and reliability. It supports multiple OSs (Debian by default) and is able to run stable and reliable, and offers a versatile platform for creating and implementing complex smart home applications in the meantime.
DSGW-210-A-1 smart hub gateway makes it possible to gather configuration, automation and monitoring of smart house by communicating and controlling different smart devices that consist of sensors, many of which are commonly categorized under Internet of things. Whether you want to adjust the lighting, monitor security cameras, or regulate your smart thermostat, this hub offers the means to effortlessly manage devices and create custom interactions to suit diverse needs.
Features of DSGW-210-A-1 RK3328 IoT Hub and Gateway
Multiple Backhaul Connectivities
Capturing data from end devices and sending it to the cloud via Wi-Fi 2.4G/5G, and Ethernet.
Built-in both Zigbee 3.0 module and Z-Wave Module. In addition to these, it also supports custom protocols integration such as BLE 5.2,  LTECatM1, Wi-Fi 2.4/5G.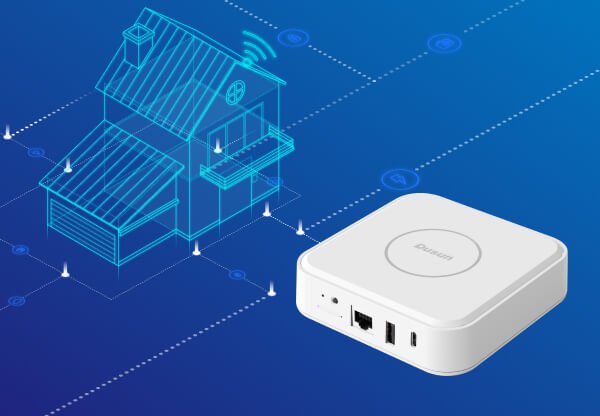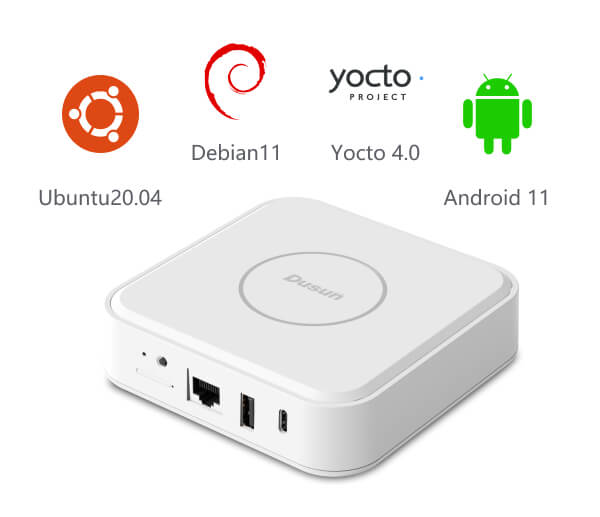 Supporting Multiple Operation System(OS)
Offers powerful hardware architectures for running Debian11, Ubuntu20.04, Android11, Yocto4.0.
Our Gateway includes a comprehensive set of resources and services that enable the IoT Gateway developer to build custom firmware from the bottom layer of the hardware. It provides a highly secure, common platform for the IoT Gateway Developers while cutting costs and time-to-market.
Carrier-certified for immediate deployments and meets a comprehensive range of regulatory and industry standards worldwide. Accelerating your product development and get to market faster.
Each wireless module is designed based on the modular design, So the Gateway can be customized by removing unnecessary connectors and features to reduce cost.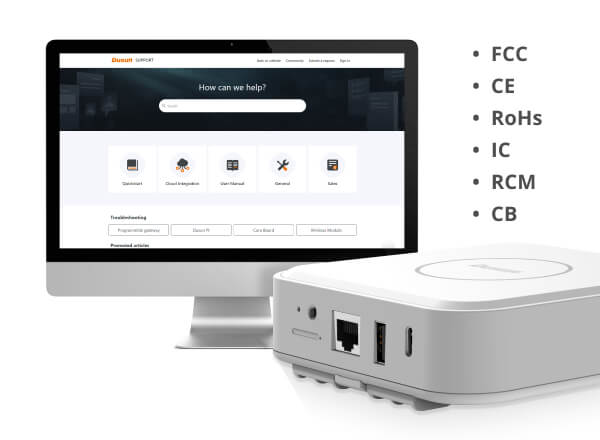 Dimension and Package List of DSGW-210-A-1 RK3328 IoT Smart Hub
Parameters of DSGW-210-A-1 Residential Gateway Hub
| | |
| --- | --- |
| CPU | RK3328 Quad-core Cortex A53 |
| System | Debian 11,Ubuntu 20.04, Android11,Yocto4.0 |
| RAM | Up to 1GB |
| eMMC | Up to 8GB |
| SD card | Up to 128GB |
| Power Supply | USB Type-C 5V/3A |
| Reset | Factory reset button. To reset the Gateway to its original factory settings, press and hold it for more than 10 seconds |
| Switch | On/Off power |
| Network Interface | 1 * WAN/LAN variable |
| USB | 1 * USB2.0 |
| SIM | 1 * Micro SIM card slot |
| SD | 1 * SD slot |
| Indicator LEDs(RGB) | 1). Power & battery LED 2). Wireless LED 3)LTE indicator |
| Antenna | Zigbee/BLE PCB Antenna, Z-Wave/Wi-Fi FPC Antenna |
| Li Battery | 5000mAH |
| Installation method | Flat, Ceiling, Wall Mounting |
| RTC | Real-Time Clock operated from an onboard battery |
| Hardware encryption | ECC608B |
| Operating Temperature | -10℃~60℃ |
| Storage Temperature | -40℃~65℃ |
| Operating humidity | 10%~90% |
| IP rating | IP22 |
Use Cases of DSGW-210-A-1 Smart Gateway Automation Hub
Developer Resources of DSGW-210-A-1 RK3328 Smart Gateway Hub
Connectivity Model List of DSGW-210-A-1 Smart Home Gateway Hub
Category B (Built by Order)
| Feature | Wi-Fi 2.4G/5G | Bluetooth 5.2 | Zigbee 3.0 | Z-Wave | LTE CatM1 | LTE Cat1 | Li Battery | LTE Cat4 |
| --- | --- | --- | --- | --- | --- | --- | --- | --- |
| DSGW-210-A-1 | ● | ● | ● | ● | ● | | ● | |