Highlights of DSGW-211-1 Enocean Zigbee Matter Gateway
DSGW-211-1 Enocean Zigbee Matter gateway stands as a testament to innovation, incorporating energy-harvesting EnOcean technology that empowers your smart devices with battery-less capabilities. Meanwhile, this gateway supports BLE, Zigbee, and Matter to offer a holistic solution for your smart ecosystem. The convergence of these technologies ensures that your devices communicate seamlessly, enhancing the smart living experience.
Featuring EnOcean technology, which eliminates the need for disposable batteries and reducing maintenance costs associated with battery replacements, this gateway embodies energy savings and environmental sustainability. This distinctive feature makes it a game-changer in scenarios where frequent battery replacements or wired power sources are impractical or inconvenient.
Whether you're controlling lighting, sensors, or other smart devices, DSGW-211-1 Enocean Zigbee Matter gateway brings a new level of reliability and energy efficiency to your everyday interactions.
Block Diagram of DSGW-211-1 Enocean Zigbee Matter Gateway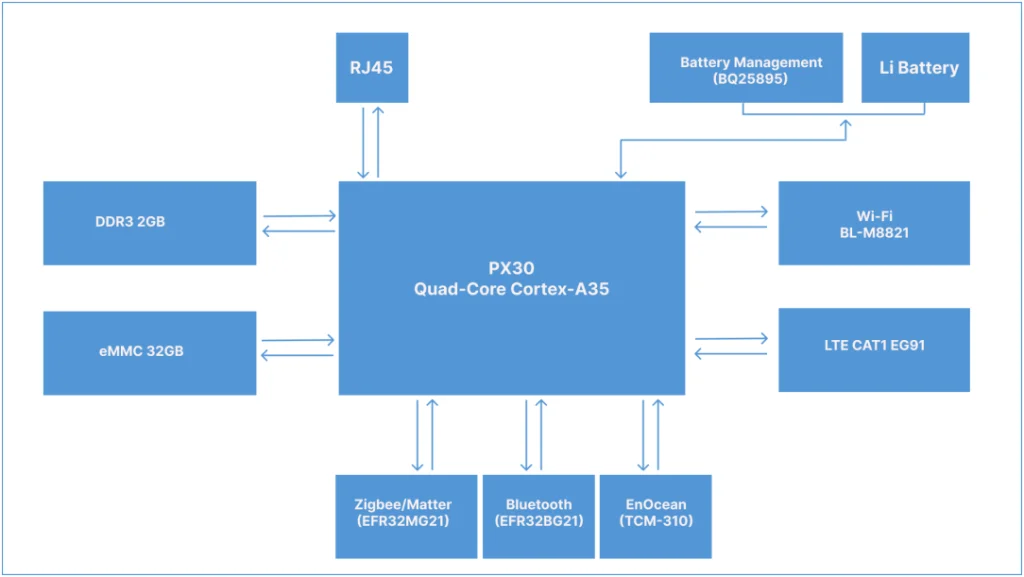 What is EnOcean Protocol?
EnOcean is a wireless communication technology designed for energy-efficient and battery-less devices used primarily in smart building and industrial applications. What sets EnOcean apart is its ability to enable devices to operate without traditional power sources like batteries or wired connections. Instead, EnOcean devices harvest energy from their surroundings, such as from solar panels, temperature differences, or mechanical motion, to power their operations.
EnOcean technology is commonly used in sensors, switches, and actuators to enable various automation and control functions within smart buildings. These devices can include light switches, occupancy sensors, temperature sensors, and more.
EnOcean-enabled devices communicate using radio frequency signals within the sub-1 GHz frequency range, which provides better signal penetration through walls and other obstacles compared to higher-frequency alternatives. EnOcean devices typically employ short-range communication, which is ideal for building automation and IoT applications within a localized environment.

Dimension and Package List of DSGW-211-1 Enocean Zigbee Matter Gateway
Parameters of DSGW-211-1 Enocean Zigbee Matter Gateway
| | |
| --- | --- |
| CPU | PX30 Quad-core Cortex A35 |
| System | Debian 11 |
| RAM | 2GB |
| eMMC | 32GB |
| TF Card | Up to 128GB |
| Power Supply | USB Type-C 5V/3A |
| Reset | Factory reset button. To reset the Gateway to its original factory settings, press and hold it for more than 10 seconds |
| Switch | On/Off power |
| Network Interface | 1 * WAN/LAN 10/100 Mbps variable |
| USB | 1* USB2.0 |
| SIM Card Slot | 1 * Micro SIM card slot |
| TF Card Slot | 1 * TF Card slot |
| Indicator LEDs(RGB) | 1). Power & battery LED 2). Wireless LED 3)LTE indicator |
| Antenna | Zigbee PCB Antenna, Wi-Fi/ BLE/ LTE FPC Antenna, Enocean SMA Antenna |
| Li battery | 5000mAH |
| Installation method | Flat, Ceiling, DIN |
| RTC | Real-Time Clock operated from an onboard battery |
| Operating Temperature | -10℃~55℃ |
| Storage Temperature | -20℃~65℃ |
| Operating humidity | 10%~90% |
| IP rating | IP22 |
Use Cases of DSGW-211-1 Enocean Zigbee Matter Gateway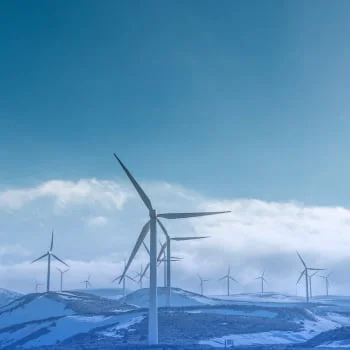 Energy Consumption Monitoring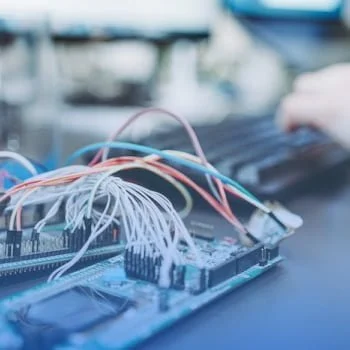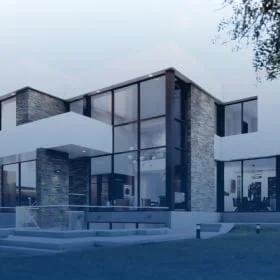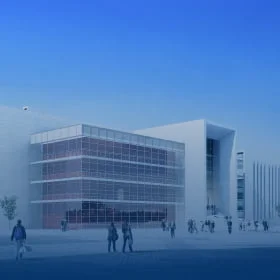 Connectivity Model List of DSGW-211-1 Enocean Zigbee Matter Gateway
| Feature | Wi-Fi 2.4G/5G | Bluetooth 5.2 | Li Battery | LTE | Zigbee 3.0 | Enocean |
| --- | --- | --- | --- | --- | --- | --- |
| DSGW-211-1 | ● | ● | ● | ● | ● | ● |