Dusun Electron LTD, a core component supplier of the internet of things, announced that its multi-protocol programmable smart gateway has passed the Zigbee 3.0 certification of the Zigbee Alliance. In the future, Dusun's IoT gateways and related smart products will accelerate the IoT solutions from up to the ground.
Zigbee 3.0 is an industry open standard enacted by the Zigbee Alliance, which guarantees interoperability between devices and cross-brand linkage. Dusun's IoT smart gateway approved the Zigbee 3.0 certification, which not only means the innovation of product design, but also shows the r&d results of Dusun based on years of industry experience, and clearly grasps the pain points of industrial products.
The Zigbee 3.0 certified gateway is integrated with Zigbee, BLE, and Z-Wave popular wireless communication protocols that can connect various Zigbee smart products. Based on the Linux OpenWrt system, the gateway has a great deal of programmability and support for secondary development. The Dusun's hub also allows IoT solution providers to do more flexible development to meet the demands in specific scenarios and functions.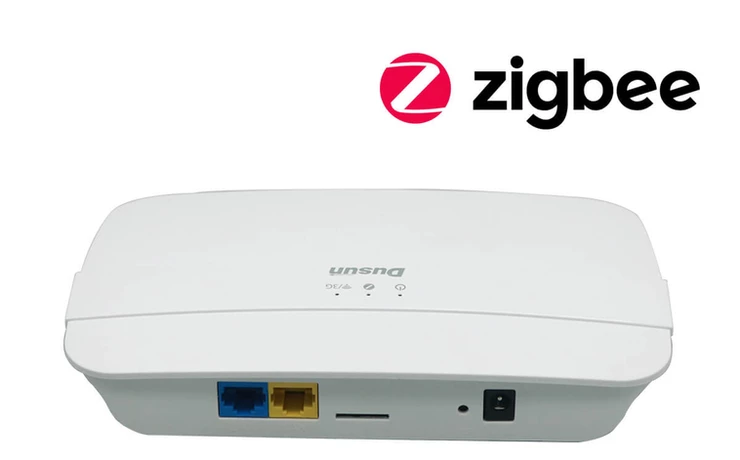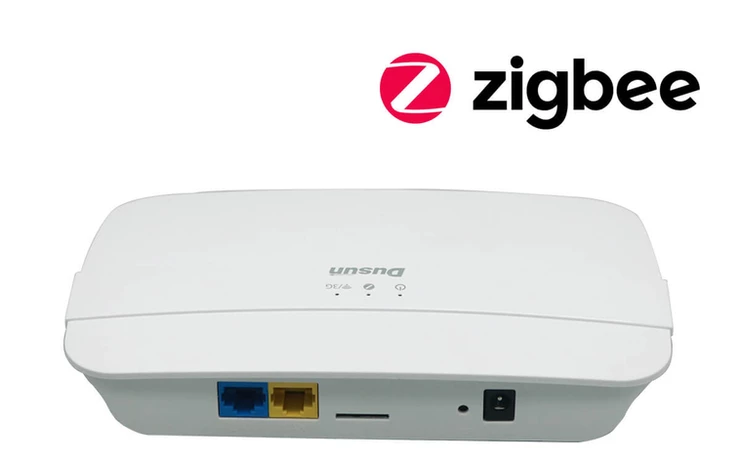 Dusun's IoT Gateway Approved Zigbee 3.0 Certification by Zigbee Alliance
Mainstream plugins integrated make it easier to do integration
In the process of the intelligent scene falling to the ground, smart devices need to be connected to a unified platform, and as a super-brain of IoT, Dusun Zigbee 3.0 gateway associates the IoT solution providers to implement the communication from devices to platforms. Users can get access to the platform through the gateway, and make it easy to manage and control IoT devices powered by Zigbee 3.0 protocol.
Dusun's IoT multi-protocol gateway integrates plug-ins for mainstream AIoT platforms, enabling users to easily connect to Tuya, Ali IoT, and other AIoT platforms without a second configuration. Meanwhile, users can also build their own security mechanism and control the data transmission process based on gateway SDK and API.
As an innovation on the core components of IoT by Dusun, with the Zigbee 3.0 certification, the Dusun IoT gateway simplifies the process of integration with platforms. For the IoT solution providers who use Zigbee 3.0 protocol to build overall solution, there is no doubt that the Zigbee smart hub reduces the threshold of integration, and enhances the operability of integration.
Expand the application scenarios in depth
"As an important link in the IoT ecosystem, the Zigbee certification means a lot to our products." Tiny Cao, Dusun's senior product director said. "At present, 99% of the wireless solutions of smart home are integrated with Zigbee. This Dusun IoT gateway has been officially certified as Zigbee 3.0, which also gives Dusun strong confidence to continue to expand the market."
As an IoT products supplier who has up to 14 years of experience, Dusun has a wide range of application scenarios. At present, its intelligent gateway has been used in the intelligent home, ismart office, agriculture, energy-saving, rental apartments, and other IoT industries. Zigbee's huge advantages in the whole smart market, especially in the smart home ecology, will also make the Dusun multi-protocol gateway occupies a place in the future market. Dusun IoT gateway will integrate voice control and other technologies to meet users' more diverse interactive needs.
Click here to view more details of Dusun's smart products.