Dusun IoT has provided a professional embedded hardware design service for a leading smart apartment solution provider. In our partnership with the customer, we not only supported their existing initiatives but also help them win additional projects in the rapidly evolving smart living landscape. With our expertise, we are not only propelling them towards success in completing their smart apartment vision but also positioning them to capture new opportunities in this dynamic market. Continue read to know more hardware design and implementation details.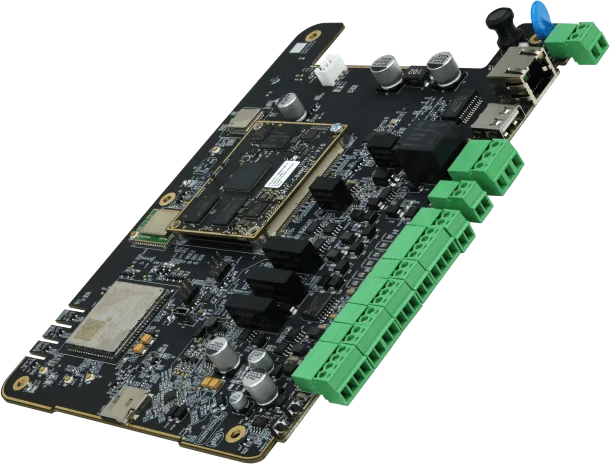 Customer Testimonial
The seamless delivery of Dusun IoT's ODM smart gateway has been a game-changer for us. It not only allowed us to successfully complete our smart apartment initiative but also paved the way for us to secure additional projects. The trust we've placed in Dusun IoT has been well-earned, and we are excited to embark on more ventures with them. Their expertise in embedded hardware design and development continues to be a driving force behind our success.
Background and Requirement
Customer: a smart apartment solution provider
Country/Region: Europe
Application: Smart Apartment Automation
Project Scale: 100000+ IoT gateway ODM
Products: embedded controller hardware design
The customer involved in this case is headquartered in the EU and specializes in smart apartment solutions, aiming to offer users a smart, convenient, and secure living experience. Their solutions span smart apartment control, automation, energy management, and smart building automaion. The company's mission is to empower users with insights into energy consumption through sophisticated control systems, prompting them to understand energy usage and take corresponding measures to improve energy efficiency and reduce energy waste.
Challenges
In the previous generation product, the customer encountered a processor chip shortage. Besides, there were additional challenges during the development of the second-generation product.
CM3 Chip Out of Stock EVERYWHERE
The extensive unavailability of the CM3 chip, a critical component for the customer's original gateway products, has severely impacted his supply chain and led to product disruptions. This shortage can result in delays in fulfilling customer orders, which is a matter of utmost concern. In light of these challenges, it is absolutely imperative that they need to take immediate and decisive action to explore alternative solutions to address the chip shortage while unwaveringly maintaining the high standards of product quality that their customers always expect.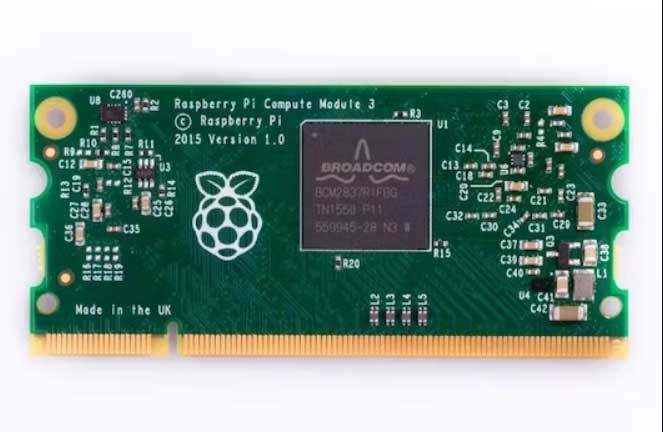 Challenges in Lack of Expertise in Embedded System Hardware Design
Embedded System Hardware Design encompasses several critical stages: requirement analysis, schematic development, PCB design, prototyping, firmware development, and rigorous testing and validation. While the customer excels in software development and product operations, they lack dedicated in-house teams of embedded hardware and software engineers, as well as a specialized RF testing environment.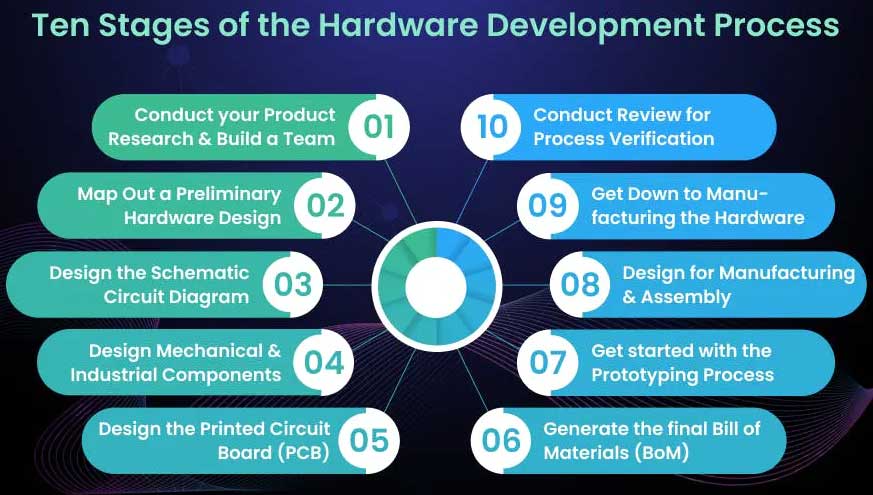 Rather than embarking on the arduous task of establishing an embedded hardware design and development team from scratch, a more efficient and cost-effective approach is to collaborate with a trusted third-party company, like Dusun IoT. This strategic partnership can expedite the entire process, ensuring that the project benefits from specialized expertise and resources, ultimately saving valuable time and resources for their customers.
Challenges in Finishing Cutting-edge Mechanical Design
The customer has unveiled a fresh ID design, necessitating the development of a novel mechanical design. This innovative concept involves unit components and an additional assembly that incorporates crucial elements like the antenna, SIM card slot, and USB interface, as well as a shielding cover seamlessly connects these discrete components.
Here takes DSGW-210 as a reference.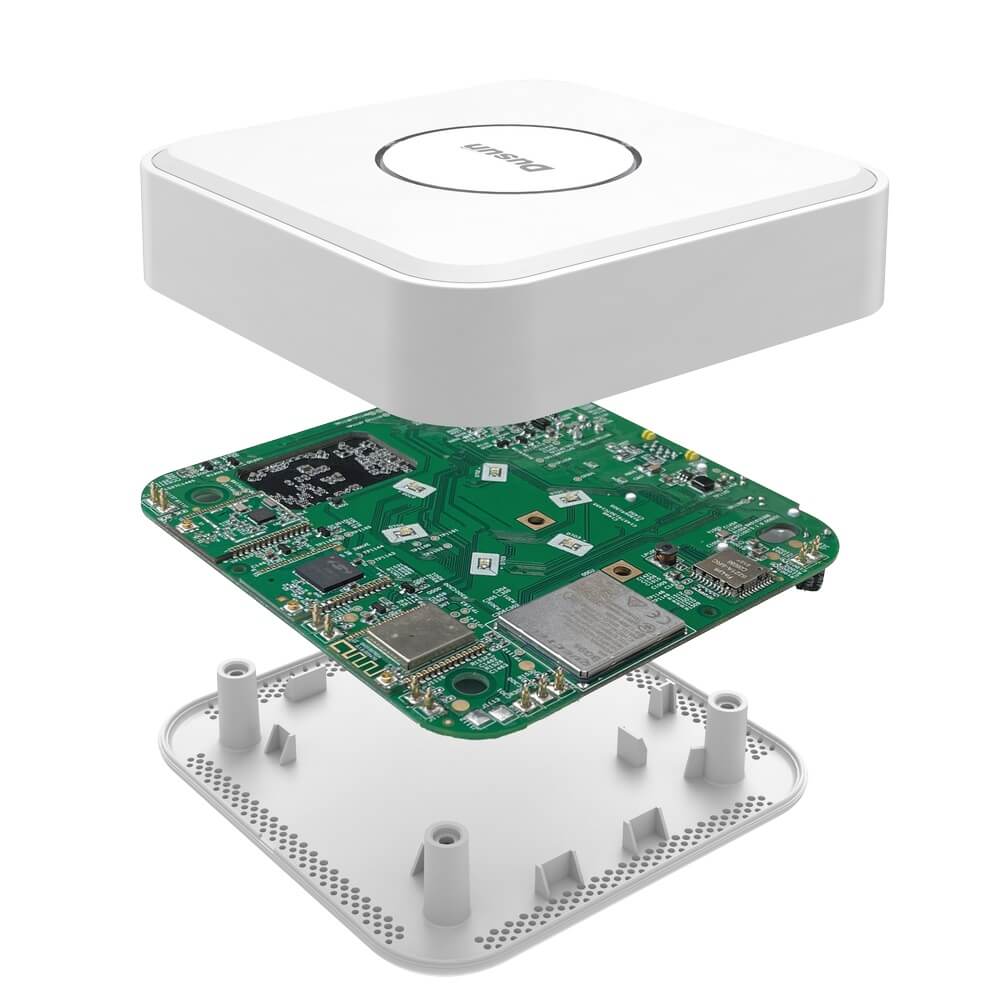 The design challenge at hand is multifaceted, with a central focus on achieving not only a harmonious operational integration of these segments but also ensuring a robust and durable connection. The goal of the customer is to guarantee a product lifespan of at least five years, reflecting not only their commitment to quality and reliability but also the dynamic nature of the market they serve.
Challenges in Reliable Project Management
Successfully navigating the completion of this project presents a notable challenge. With one company based in Europe (The customer) and the other in China (Dusun IoT), each possesses specialized expertise, one in software development and the other in embedded system hardware. The key to overcoming this geographical and expertise divide lies in closely coordinated efforts and seamless communication.
To ensure project success, it is significant to establish clear and well-defined milestones that serve as guiding markers throughout the project's lifecycle. Equally crucial is maintaining open lines of communication between teams on both sides of the globe. This ongoing dialogue facilitates the exchange of insights, progress updates, and immediate issue resolution, fostering a collaborative environment that transcends geographical boundaries.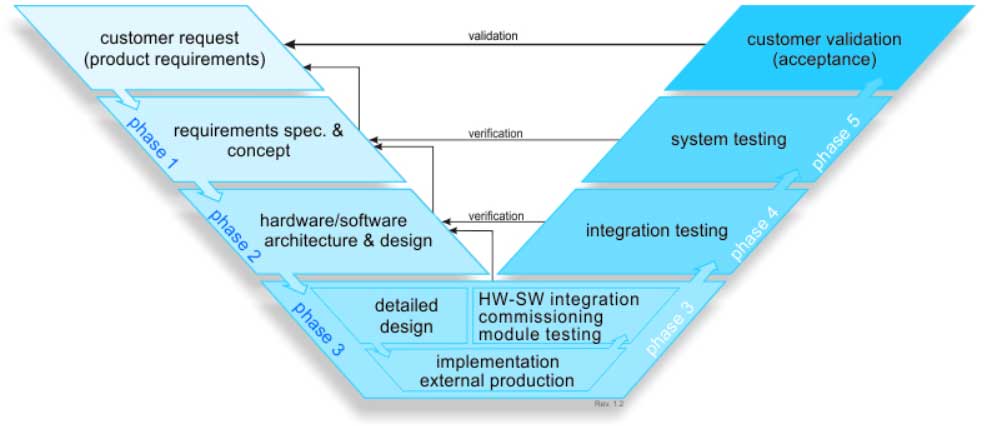 Furthermore, a proactive approach to identifying and addressing potential challenges is pivotal. Anticipating issues before they become roadblocks allows for timely mitigation and ensures that the project stays on schedule. The complexities of this international collaboration and a successful project outcome delivery need to establish clear milestones, maintain open lines of communication, and proactively addressing potential challenges.
Challenges in Stable Supply Chain Management
In pursuit of cost efficiency, on-time delivery, and top-tier product quality, the search for a dependable third-party partner with exceptional supply chain management becomes paramount. Swift and reliable delivery of key components stands as a linchpin in averting any production setbacks.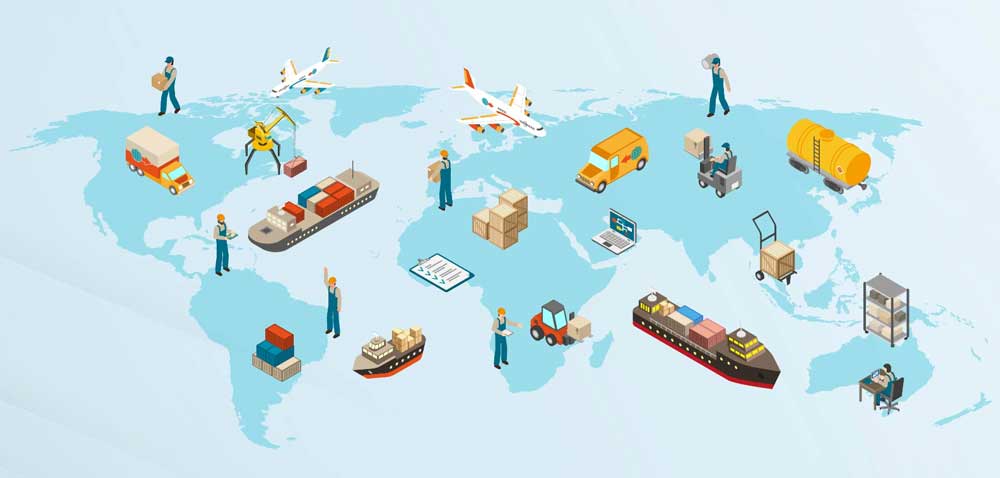 Given the pivotal role of these components, the selected partner must exhibit robust supply chain management capabilities. This encompasses not only the ability to guarantee on-time delivery but also to uphold a steadfast commitment to unwavering product quality standards. The successful execution of these critical factors hinges on the meticulous management of the supply chain, underscoring the importance of selecting a partner with a proven track record in this domain.
Challenges in Regulatory Compliance
Compliance with a myriad of local and international standards, including FCC, CE, CSA, and Z-Wave, is an indispensable requirement for the customer's products. However, obtaining these certifications can be a complex and time-consuming endeavor, often necessitating additional testing and comprehensive documentation. Nonetheless, securing these certifications is paramount for the successful marketing of products.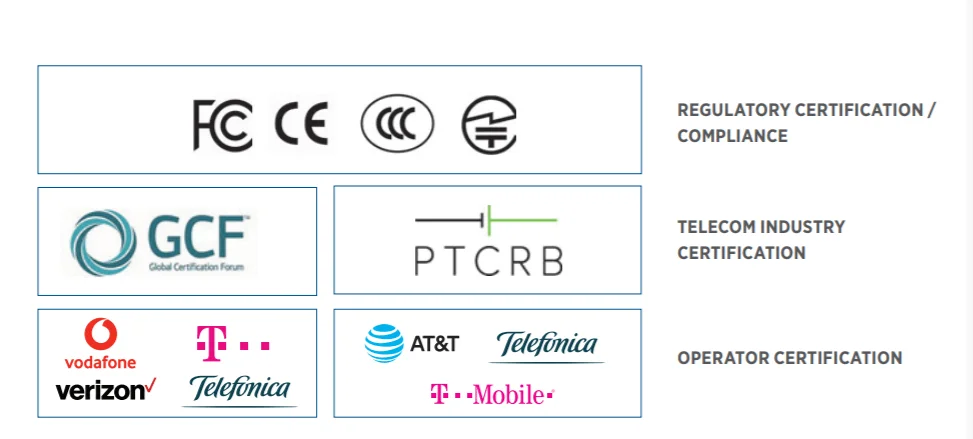 In light of this, it is imperative that the chosen third-party partner possesses not only a deep understanding of these certification requirements but also a wealth of experience in successfully obtaining them. Their expertise in navigating the intricacies of compliance procedures and their ability to efficiently manage the certification process can significantly expedite the time-to-market while ensuring that the finished product complies with all relevant regulations.
Also read: IoT certification
Post-Production Support
Given the potential for adjustments in hardware or software over time, it is important to acknowledge that earlier product batches may require updates to ensure they maintain optimal performance and functionality. Therefore, it is imperative that the chosen third-party partner offers comprehensive device upgrade solutions.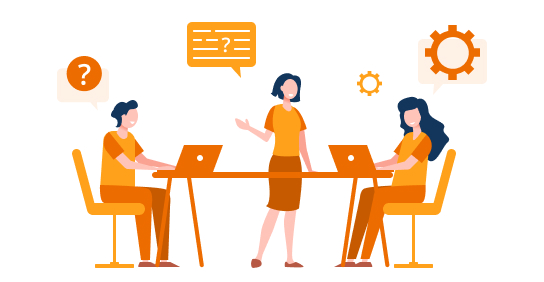 The ability to provide efficient and effective upgrades is essential to ensuring customer satisfaction and maintaining the competitiveness of the customer's products in the market. This includes not only the technical capability to implement updates but also the provision of clear documentation and support to guide end users through the upgrade process seamlessly.
Solutions
The new embedded controller hardware design solution boasts a modular design, powered by the RK3328 quad-core Cortex A53 processor, and offers an extensive array of interfaces. These include a WAN network port, a USB 2.0 interface, a SIM card slot, and the added convenience of Li-ion battery backup.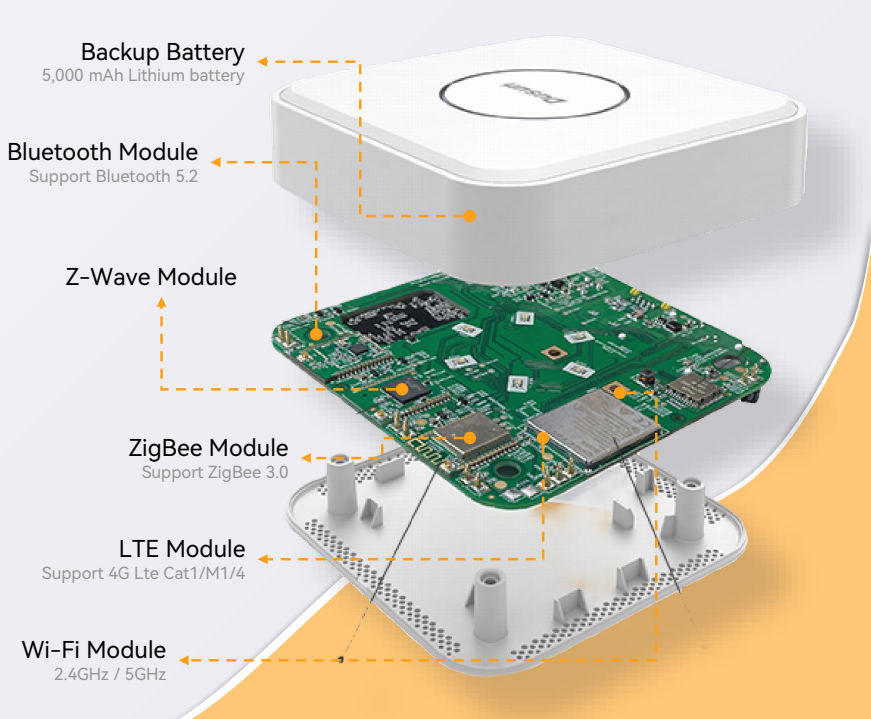 In terms of wireless connectivity protocols, the embedded controller hardware solution is equipped with pre-configured wireless modules, including 4G LTE, Bluetooth 5.2, Wi-Fi on both 2.4GHz and 5GHz bands, Zigbee, and Z-Wave.
On the software front, Dusun IoT extends the support by providing the customer with a tailored Board Support Package (BSP) for prototyping purposes. This comprehensive kit includes an SDK specifically optimized for the RK3328 platform, an OS image that's compatible with Debian for easy flashing, and a comprehensive suite of drivers. These drivers are meticulously crafted to ensure seamless compatibility and optimal performance across a range of components.
A notable achievement in this solution is the resolution of the challenge pertaining to the connection between the Main Unit and the Additional Unit. This has been ingeniously addressed through a magnetic snap-on mechanism, ensuring a secure connection that endures for a minimum of five years. This design not only guarantees stability but also enables continuous and reliable communication between these two vital components.
Benefits of Choosing Dusun IoT as Embedded Hardware Design Partner
Selecting a reliable embedded hardware company is crucial in ensuring your hardware design meets the highest standards, while it allows you to leverage specialized skills and focus on your core competencies. A well-established embedded hardware design company brings a wealth of expertise and experience to the table, has a more efficient problem-solving speed and can lead to a more robust and reliable product. In addition, professional embedded hardware design companies often have established relationships with chip suppliers and are well-versed in managing supply chain risks, helping to ensure a consistent flow of essential components.
A reliable embedded hardware design company can also offer long-term support, including updates, maintenance, and assistance with any issues that may arise after product launch. They can also navigate the complex world of regulatory compliance and certifications, ensuring that your product meets all necessary standards, such as FCC, CE, and safety regulations, as well as stringent quality control processes in place. Considering these factors, the customer compares a wide selection of embedded hardware design companies and choose Dusun IoT for following reasons:
R&D Capability
Dusun IoT excels in following expertise, ranging from RF design to project management. We are a comprehensive partner for embedded systems hardware design and implementation, and has the ability to address various facets of design and manufacturing and to ensure a holistic approach to product development, resulting in high-quality, well-optimized products that meet market demands.
Experienced RF Design: Extensive expertise in antenna design, simulation, and RF signal testing. This proficiency ensures that products are optimized for wireless communication, with reliable and efficient RF components.
Multi-protocol Design Within a Product: Profound knowledge extends to a wide range of wireless IoT protocols, including Bluetooth, Zigbee, Wi-Fi, and LoRa, as well as specialization in anti-interference design, allowing these protocols to coexist harmoniously within a single gateway product, thereby maximizing versatility and functionality.
Excellent PCB Design: Schematic and layout design service with a particular focus on wireless and industrial control products. Our attention to detail in PCB design contributes to the overall performance and reliability of the electronic components.
Reliable Mechanical Design: From the initial industrial design (ID) phase to mold design, we provide comprehensive mechanical design services. This ensures that products not only function optimally but also exhibit a visually appealing and ergonomic design.
Precision Prototype Manufacturing: We offer rapid prototyping services with a keen eye on quality. Moreover, our recommendations for improvement during the prototyping phase can lead to refinements that enhance the final product's performance and manufacturability.
Project Management: We follows a project management approach rooted in Huawei IPD (Integrated Product Development), emphasizing flawless design execution and effective communication throughout the project lifecycle. This commitment to project management ensures that projects are delivered on time and within budget, while also meeting or exceeding quality standards.
Quality Control Capability
Dusun IoT stands as a trusted partner in achieving excellence and compliance throughout the product lifecycle. At Dusun IoT, our commitment to excellence is underlined by a portfolio of certifications that reflect our dedication to the highest industry standards, a rigorous DQA testing process to ensure top-tier performance, reliability, and specialized wireless capabilities, and unwavering focus on reliability is coupled with meticulous traceability.
Certifications and Assurance: Dusun IoT boasts an impressive array of certifications, including ISO9001, ISO/TS16949, ISO14001, and OHSAS 18001. Our expertise extends beyond certifications, as we guide you through the complex landscape of product certifications like FCC, CE, Zigbee, and Bluetooth.
Cutting-Edge Testing Capabilities: Our services encompass a comprehensive Design Quality Assurance (DQA) testing process, addressing aspects such as performance, reliability, and specialized wireless testing. Equipped with cutting-edge wireless testing equipment, we drive innovation in groundbreaking research and development endeavors.
Reliability and Traceability: Dusun IoT's dedicated laboratory conducts a range of rigorous reliability tests to ensure product dependability. Each product is endowed with a unique QR code, guaranteeing complete traceability. All records are securely stored within our PLM system, assuring transparency and accountability throughout the product lifecycle.
Manufacturing Capability
In the ever-evolving landscape of modern manufacturing, precision, efficiency, and seamless logistics are paramount. At Dusun IoT, we stand at the forefront of these principles, offering a suite of services that redefine excellence in product assembly, logistics management, supply chain optimization, and production process oversight.
Precision in PCB Assembly: Dusun IoT excels in offering tailored PCB assembly and system integration services, powered by cutting-edge technology. Utilizing industry-standard processes like Surface Mount Technology (SMT), Through-Hole Technology (THT), and IC programming, we ensure your products meet the highest standards of quality.
Efficient Final Assembly: With a robust assembly infrastructure boasting a theoretical capacity of 5,000 sets per hour, we guarantee efficient final product assembly, optimizing both speed and quality.
Strategic Logistics Management: Our expertise extends to logistics management, where we specialize in designing or customizing packaging solutions to ensure the secure and safe delivery of products. We offer a range of logistics services tailored to your specific needs.
Streamlined Supply Chain: Focusing on efficiency, cost-effectiveness, and timeliness, Dusun IoT employs strategic supply chain management strategies, including rolling forecasts and long-cycle materials management, to keep your production processes running smoothly.
Comprehensive Production Process Oversight: We provide comprehensive production process management, encompassing flowcharting, foolproof design, and cycle time management. This meticulous approach ensures your products are developed and delivered with precision and efficiency at every stage of the manufacturing process.
Unparalleled Technical Support: Our dedicated team stands ready to provide extensive technical support, offering a crucial lifeline for your operations. We are committed to ensuring that your systems run seamlessly and that any issues are promptly identified and resolved.
Result
The second-generation Smarthub, developed on the new chip platform, gained the customer's approval for its mechanical design after a single review. It effortlessly passed the PCBA evaluation during its initial assessment, accelerating its time to market.
This gateway can work well with the customer's Zigbee and Z-Wave devices, ensuring efficient data upload to their platform and effortless device operation through the app. The trial production data verifies the solution's reliable performance, local and cloud-based management capabilities, and ability to accommodate multi-protocol devices and data storage. As a result, it will proceed to mass production.
In 2022, Dusun IoT supplied 100,000 smart gateways, and the customer has since integrated this solution into its smart apartment range. they has achieved the following achievements:
Increased energy efficiency
Lower costs
Improved management and productivity
You may also want to read: