Quick View of DSGW-210-A-10 BLE 5 Gateway with Wi-Fi 2.4G/5G Connectivity
DSGW-210-A-10 BLE 5 Gateway empowers Your IoT vision with enhanced BLE 5 capabilities: such as faster data transmission rate and better connection stability. Crafted around the powerful EFR32BG21 Bluetooth Low Energy SoC, and equipped with dual-band WiFi 2.4/5 GHz protocols, this gateway elevates its capabilities to new heights.
DSGW-210-A-10 BLE 5 Gateway can effortlessly collects data from BLE devices and seamlessly transmits it to a server using WiFi connections. BLE 5 offers extended range and enhanced speed compared to its predecessor. Meanwhile, with BLE 5's doubled data rate, the gateway ensures swift transmission of data packets, enabling real-time monitoring and rapid responses. This is especially crucial for time-sensitive applications like critical sensor data collection.
Unlock the potential of seamless IoT connectivity with the cutting-edge DSGW-210-A-10 BLE 5 Gateway. It will help your BLE devices build a TCP connection smoothly and implement mass deployment of IoT Bluetooth 5 devices easier.

Features of DSGW-210-A-10 BLE 5 Gateway with Wi-Fi 2.4G/5G Connectivity
Multiple Backhaul Connectivities
Capturing data from end devices and sending it to the cloud via Wi-Fi 2.4G/5G, and Ethernet.
Supports custom protocols integration such as BLE 5.2,  Wi-Fi 2.4/5G.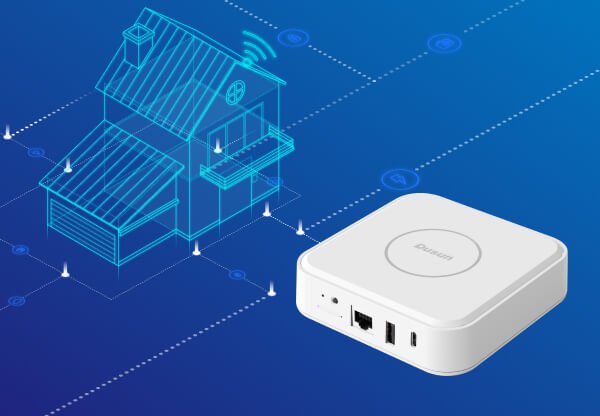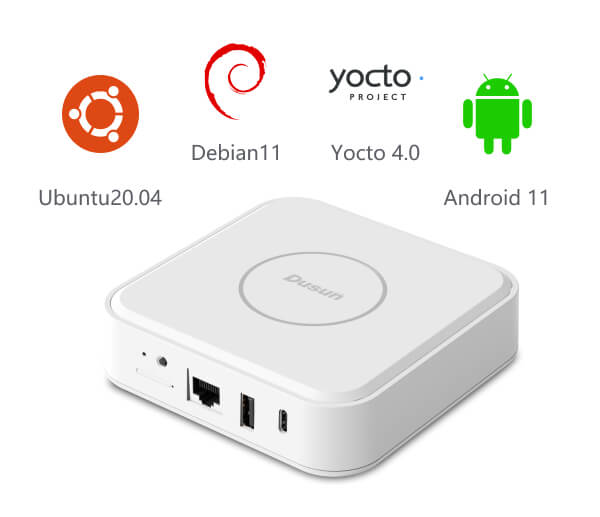 Supporting Multiple Operation System(OS)
Offers powerful hardware architectures for running Debian11, Ubuntu20.04, Android11, Yocto4.0.
Our Gateway includes a comprehensive set of resources and services that enable the IoT Gateway developer to build custom firmware from the bottom layer of the hardware. It provides a highly secure, common platform for the IoT Gateway Developers while cutting costs and time-to-market.
Carrier-certified for immediate deployments and meets a comprehensive range of regulatory and industry standards worldwide. Accelerating your product development and get to market faster.
Each wireless module is designed based on the modular design, So the Gateway can be customized by removing unnecessary connectors and features to reduce cost.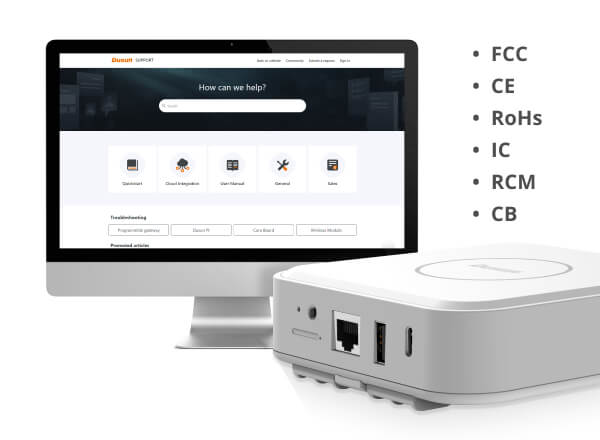 Hardware Overview of DSGW-210-A-10 BLE 5 Gateway with Wi-Fi 2.4G/5G Connectivity
Parameters of DSGW-210-A-10 BLE 5 Gateway with Wi-Fi 2.4G/5G Connectivity
| | |
| --- | --- |
| CPU | RK3328 Quad-core Cortex A53 |
| System | Debian 11,Ubuntu 20.04, Android11,Yocto4.0 |
| RAM | Up to 1GB |
| eMMC | Up to 8GB |
| Power Supply | USB Type-C 5V/3A |
| Reset | Factory reset button. To reset the Gateway to its original factory settings, press and hold it for more than 10 seconds |
| Switch | On/Off power |
| Network Interface | 1 * WAN/LAN variable |
| USB | 1 * USB2.0 |
| Indicator LEDs(RGB) | 1). Power & battery LED 2). Wireless LED 3)LTE indicator |
| Antenna | BLE PCB Antenna, Wi-Fi FPC Antenna |
| Installation method | Flat, Ceiling, Wall Mounting |
| RTC | Real-Time Clock operated from an onboard battery |
| Hardware encryption | ECC608B |
| Operating Temperature | -10℃~60℃ |
| Storage Temperature | -40℃~65℃ |
| Operating humidity | 10%~90% |
| IP rating | IP22 |
Use Cases of DSGW-210-A-10 BLE 5 Gateway with Wi-Fi 2.4G/5G Connectivity
Developer Resources of DSGW-210-A-10 BLE 5 Gateway with Wi-Fi 2.4G/5G Connectivity
Model List of DSGW-210-A-10 BLE 5 Gateway with Wi-Fi 2.4G/5G Connectivity
Category B (Built by Order)
| Feature | Wi-Fi 2.4G/5G | Bluetooth 5.2 | Zigbee 3.0 | Z-Wave | LTE CatM1 | LTE Cat1 | Li Battery | LTE Cat4 |
| --- | --- | --- | --- | --- | --- | --- | --- | --- |
| DSGW-210-A-10 | ● | ● | | | | | | |